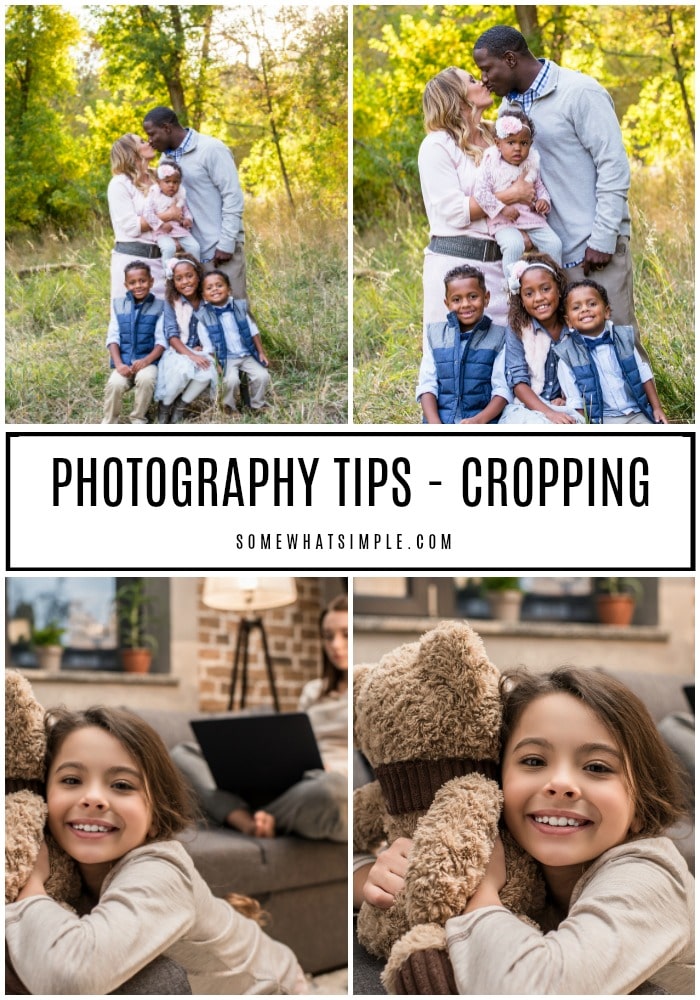 Let's talk about how to crop a photo to create the perfect image! Learn some helpful tips about photo dimensions, pixel sizes, and how to edit and crop a photo online the EASY way!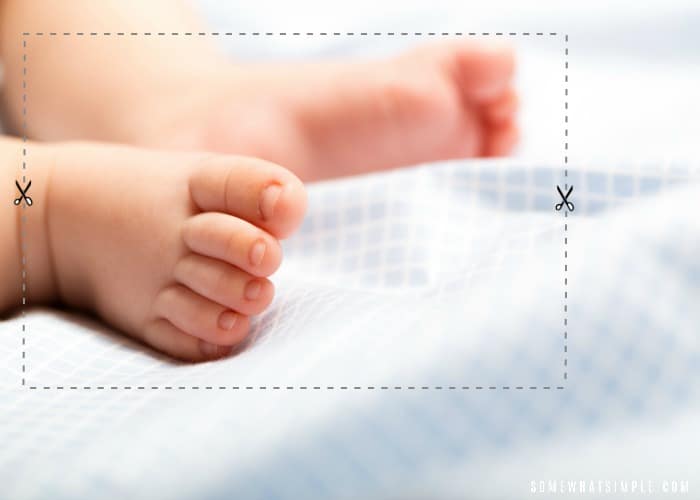 Crop Photos Like a Pro!
Editing photos can be hard and tedious, but cropping an image is easy! Whether you're looking to crop a photo for social media, or you're trying to find the perfect aspect for a print or enlargement, we'll send you on your way with some great tips and tools!
How to Crop A Photo Online
Many businesses and tech-savvy people use Photoshop… but that is a bad word in my home! (Have you tried it? I get so lost!!) If you're like me and you're looking for something that won't make your head spin, I suggest trying PicMonkey.
I use this website literally EVERY day. PicMonkey has a free 1-week trial, and after that it is $5/month. I think it is worth every penny since I use it so often, but give it a try and see if you like it. (And if you're looking to use it just for a single photo, do the free trail and cancel before you get charged.)
Cropping a photo online with PicMonkey has never been easier! The image cropper tool allows you to clip and modify your image literally by dragging an outline and clicking "APPLY"
Photo Cropping Dimensions and Ratios
Think of wide-screen movies versus full-screen movies. The wide-screen ratio is more narrow from top to bottom and wide from side to side. The full-screen ratio is a bit taller, but not as wide. Similar differences exist in standard photo sizes.
Pretty much any point-and-shoot or DSLR (with the exception of a medium-format or large-format camera) shoots in the 4×6 ratio. This means that when you make a 4×6 print, it will look exactly the way it's framed in-camera. But if you enlarge it to a 5×7, you can see that some of the height will get cropped off.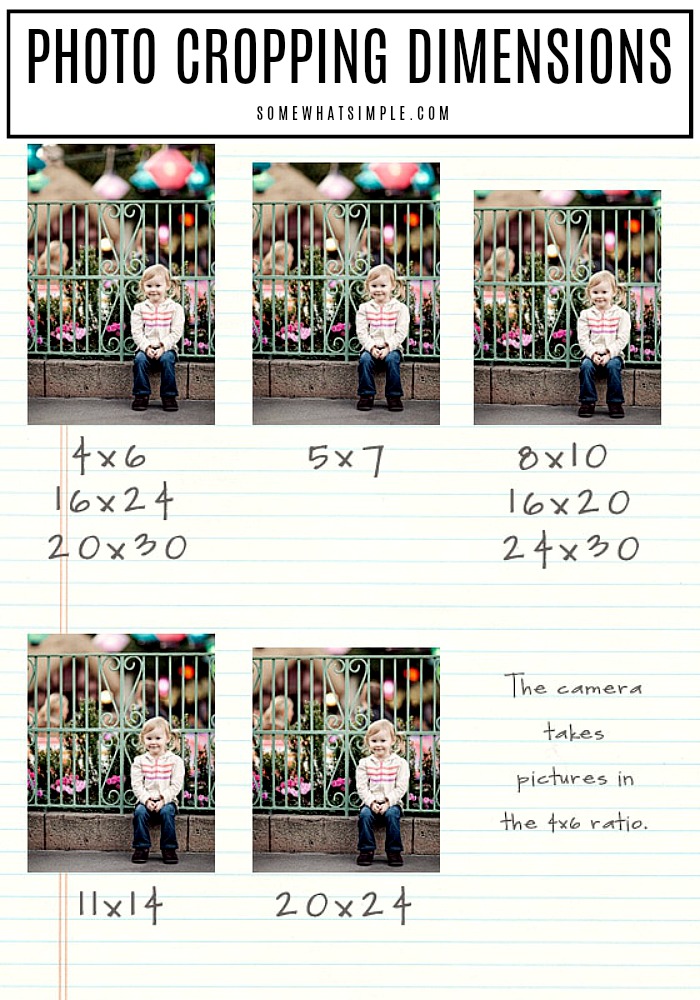 With an 8×10, even more height is lost. So if you had something important at the very top or bottom of the frame, it would get cut out. And you can see the ratios of other common sizes in the diagram as well.
In the 20×24 size, all of the pretty hanging lanterns get cut out of the image. This is definitely something to keep in mind while taking pictures.
I usually try to frame my photo the way I want it, but then zoom out a bit to leave some extra cropping room. If you'll be making enlargements, that foresight will really pay off in the end!
Picture Print Pixel Sizes
The more pixels you have, the clearer your image will be, so use these numbers only as a guideline to know the shape and sizes of the images you plan to crop:
4×6:

3265 x 4898 (original image size)

5×7:

3265 x 4571

8×10:

3265 x 4082

11×14:

3265 x 4156
Tips for Cropping Your Images
There are no set limits or rules to follow to determine what to crop out of your images, but here are a few helpful guidelines to make the best photo composition: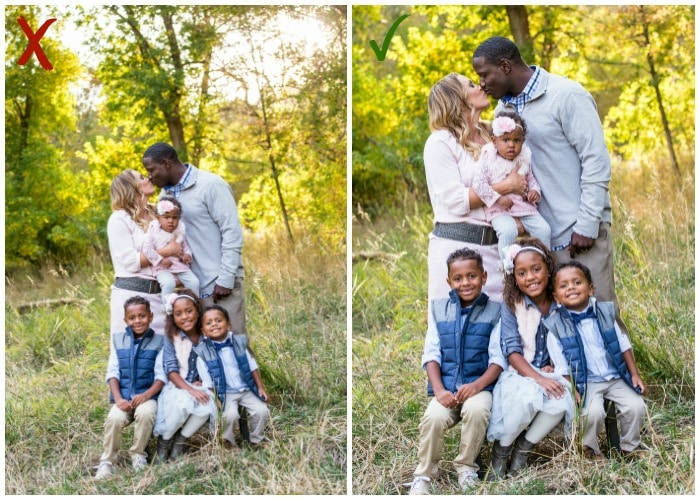 1. Crop a picture to better focus on the subject.
The before image of this family portrait is fine, but cropping out just a bit of the background (no matter how pretty!) really draws your attention to the family. White the background often adds some texture or color to an image, it can also add some unnecessary "noise". Cropping out some of the background on a picture can lessen that noise and highlight the important parts.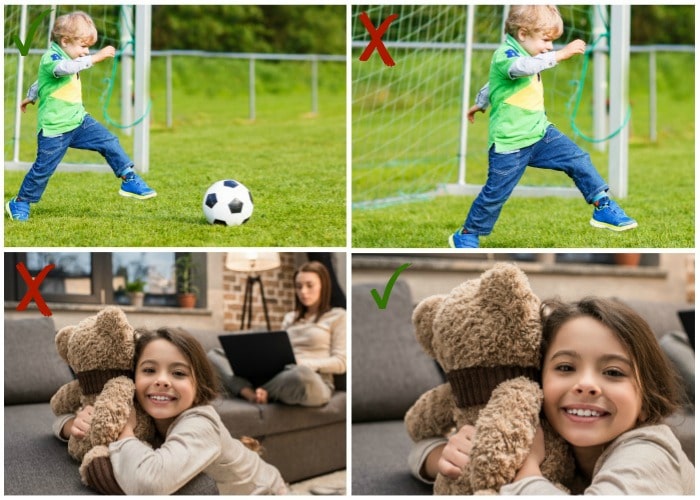 2. Keep the Necessary, Crop the Clutter
Don't cut out the details of a photo that alter the overall caption! Without the soccer ball in the image above, the boy looks like he is doing some sort of weird dance or something! Make sure you keep all the necessary elements so the photo makes sense.
On the other hand, anything that takes attention away from the subject should probably be cropped.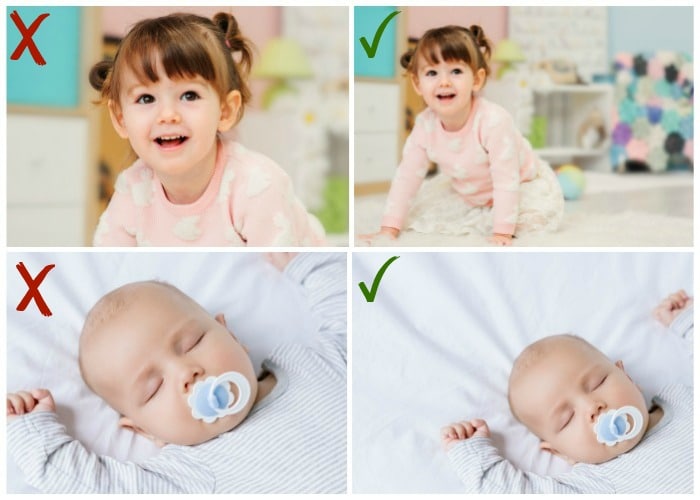 3. Don't Always Center Your Subject
Unless you're taking a mugshot, centering your subject isn't always necessary, and usually a photo will look so much better if you follow the rule of thirds.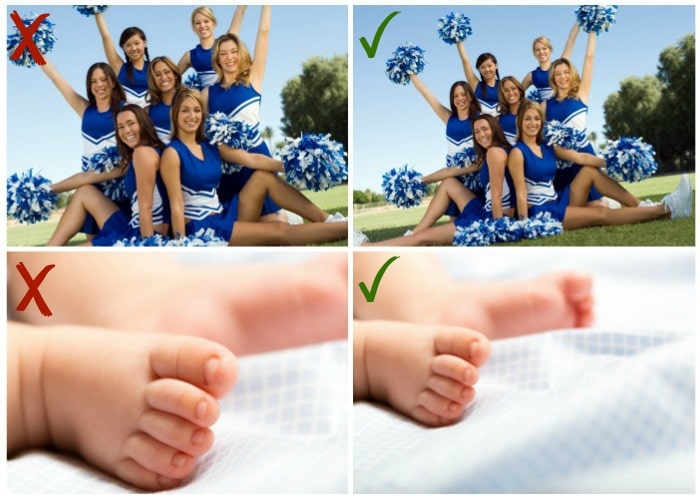 4. Don't Crop People's Bodies at their Joints
Cropping arms and legs at the wrist or knees, and cropping out fingers and even ears can often make the subject look like an amputee. Instead, crop bodies at the waist, upper arm, thighs or shin to make them less awkward.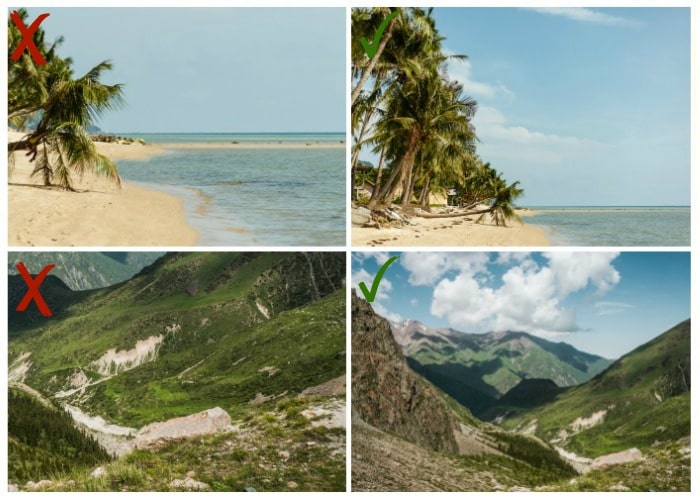 5. Don't Crop Out or Center Your Horizon
Thinking back to the rule of thirds, it is important to keep the horizon in your photos at the top line, or bottom – not in the center. Also, use caution when editing landscape images. If you crop out the horizon too much or completely, the photo will look like a zoomed in picture of the biggest object in the photo.
5 Tips on How to Crop a Photo
Again, there are no set rules to cropping photos. In fact, none of the photos above marked with a red X are necessarily bad, we just feel that they can be improved with a few photo cropping techniques and guidelines. Hope that helps!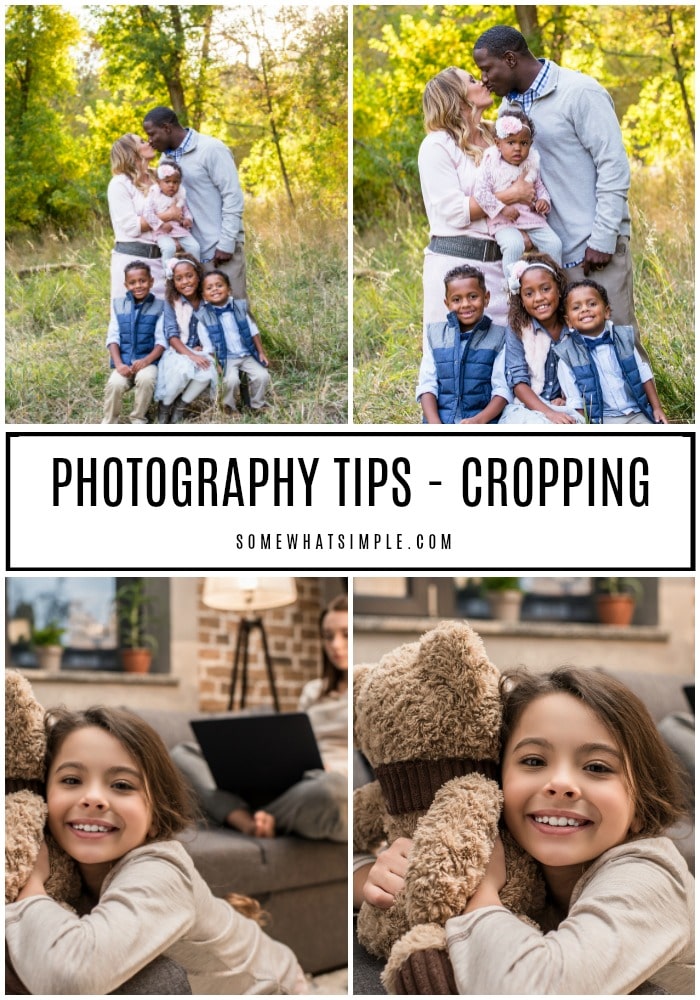 HERE ARE A FEW MORE PHOTOGRAPHY TIPS YOU MIGHT ENJOY –
ABOUT THE AUTHOR – Jessica is the fresh vintage photographer from from Jessica Downey Photo. Jessica is the original author of this post that was first published on Somewhat Simple in 2012. In 2018, we did a refresh on this post, adding more relevant content and updated tips. We hope you found it helpful!