Tips for choosing the best DSLR camera for beginners without spending a fortune!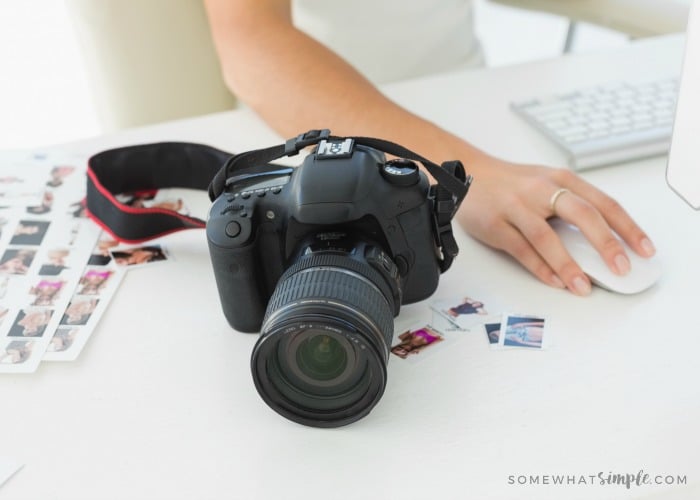 DSLR Cameras
Put your point-and-shoot camera down and take your photography to the next level! A DSLR camera is the perfect way to step up your image quality and sharpen your photography skills. And with all the camera lens options on the market, you be able to tackle projects you never knew you could master!
what is a dslr camera?
DSLR stands for a Digital Single Lens Reflex camera. This is what people call the "big" camera, "nice" camera, or the "real" camera! With a DSLR you can have complete control over your photography because you have the ability to choose the settings you want, as well as change lenses to suit your needs. Also, they can generally produce higher resolution images than a point and shoot camera.
Learning how to use all the features of a DSLR takes plenty of time and practice, but don't let that discourage you from trying! You can leave your camera on AUTO MODE for as long as you need, allowing you to get comfortable and not feel overwhelmed with options.
what is the best dslr camera for beginners?
People always want to know what camera I would recommend for someone who is interested in photography and wanting purchase their first DSLR. And while there are a lot of brands that make DSLRs, I'll just be discussing the Canon DSLR camera options and the Nikon dslr options because they seem to be the most commonly used and I know that they are very high quality. Neither brand is better than the other, but the cameras are a little different.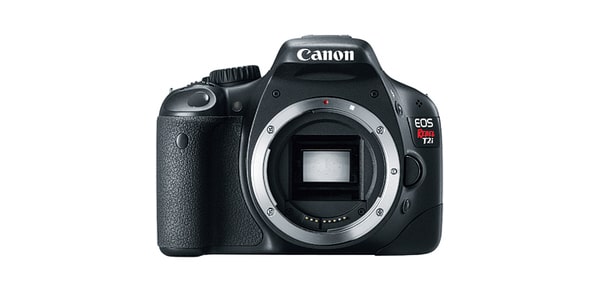 canon dslr camera
Canon's entry level DSLR is the Canon Rebel which sells for around $600. Depending on when you're reading this will depend on which model is most current. Rebel model numbers usually start with a T and end in a number – the higher the number, the more advanced the camera will be. It will be slightly better and slightly more expensive too. The Rebel a great camera that has everything you need to produce amazing pictures.
As of May 2018, the best Canon DSLR Cameras are –
Canon EOS Rebel T6i / EOS 750D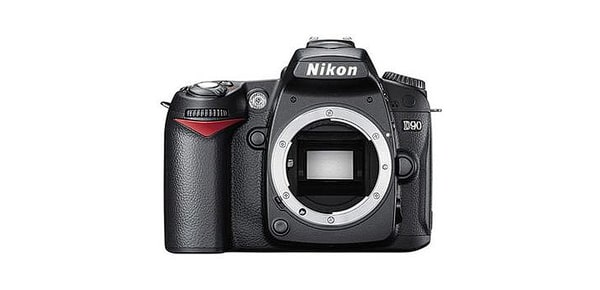 nikon dslr camera
Nikon's entry level camera usually sells for around $800. Again, a wonderful camera to start out with.
As of May 2018, the best Canon DSLR Cameras are –
where to buy the best dslr camera
It's obviously important to buy from a legitimate dealer. Amazon is always a great choice, but I personally love B&H Photo Video. They are reputable, they have great prices and you can reach their customer service department with any question you may have through their toll free number or live chat online.
DSLR bundles
Dealers often sell what they call a "kit" or a "bundle" which is a set consisting of the camera body and a lens. Most kits I've seen usually include an 18-55mm lens. This covers a broad zoom range for both landscapes and portraits, but it will be difficult to get some of the effects photographers love – like the background blur. So don't get frustrate with your camera if you aren't getting the effect you want. It could be as easy as switching out your lens.
I personally would recommend buying just the camera body and then buying lenses separately, but if that is too overwhelming for you, a kit is a great option. They might not be the best quality, but they can be a good jumping off point.
Camera Lenses
Here is our post all about Camera Lenses so you can make an informed decision on which ones would be best for you!
We'll try to update this post as new cameras come available. For now, we hope you find this information helpful!
ABOUT THE AUTHOR: Jessica is the talented Arizona photographer and owner of Jessica Downey Photo. She was a member of the Somewhat Simple Creative team in 2011. As you embark on your lens hunt, feel free to email Jessica (info@jessicadowneyphoto.com). Or you can contact her via Facebook with any questions you may have!