WELCOME TO PHOTOSHOP BASICS
Join us each month to learn the basics of Photoshop, building a foundation for creativity!
In this lesson you are going to learn how to clone backgrounds in just 4 simple steps.  Let's get started: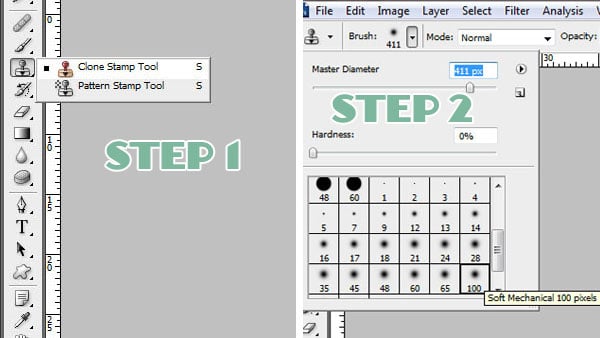 Steps 1 and 2: Prepare to Clone
Maybe you've seen the movie Multiplicity, where a busy Dad clones himself multiple times to create more time in his life for the things and people he loves. Well, I can't make any promises but who knows maybe using the clone tool will create more time in your life!  Especially, if it removes some of your frustration in Photoshop.
1. From the tool bar right click the icon that looks like a stamp and select the Clone Stamp Tool
2. Choose a Soft Round Brush like the example above, increase the size of the brush depending on the area you want to clone in the image. Keep the Blending Mode on Normal and Slide the Opacity Bar to about 50%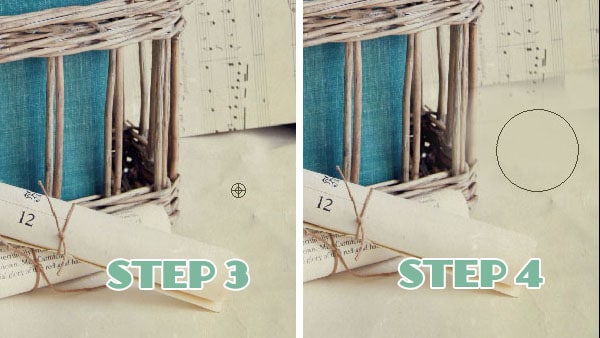 Steps 3 and 4: Clone Away

Once your learn this technique you'll be eager to test it out on piles of photos!
3. Place your cursor/brush over an area of the image you want to clone or copy and ALT + Left Click. This will create a stamp of the area you selected.
4. Now, brush the areas of photo you want to replace with the stamped area.  Hold down the left side of the mouse as you brush and click to confirm.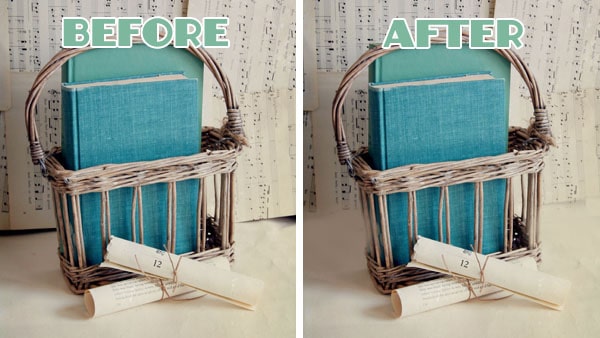 If you make a mistake go the top menu and Edit/Undo. It make it realistic always select the most natural looking stamp or the closest spot to the area being replaced.  Be sure to pay close attention to shadows and lighting. As you can see in the Before and After it is natural looking change. Cloning the background let the subject stand out from the sheet music.

We can't wait to see
what you create with
this Photoshop Basics
Technique!
Hack Your Routine!
FREE E-COURSE
5 Time-Saving Tips for Crazy Busy Moms