WELCOME TO PHOTOSHOP BASICS
Join us each month to learn the basics of Photoshop, building a foundation for creativity!
In this lesson you are going to learn how to clip layers together in the layers palette.
Let's get started: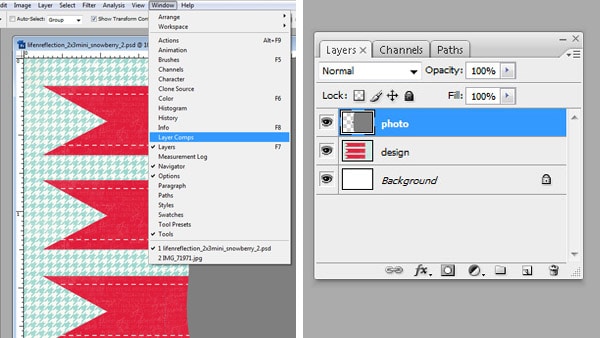 Step 1 : It's like a 3 Layered Cake

Layers is what it's all about in Photoshop! Think of each layer as one cake stacked on top of the next like a wedding cake! 
1. From the top tool bar select – Window and add a check mark to Layers not Layer Comps, confusing right?
Now you'll see all the layers in your file! They are stacked from the bottom to the top; meaning the background is the base of the cake!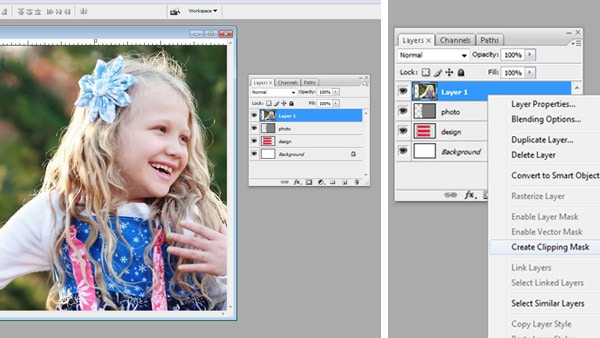 Step 2 : Adding the Icing to the Cake

Now we're ready to add a photo to the template. We want it to fit into the template like icing contours to the cake's shape. To do this we must create a clipping mask!
1. Place your cursor on your photo in the layers palette.
2. Right Click to open a menu of choices. Select "Create Clipping Mask"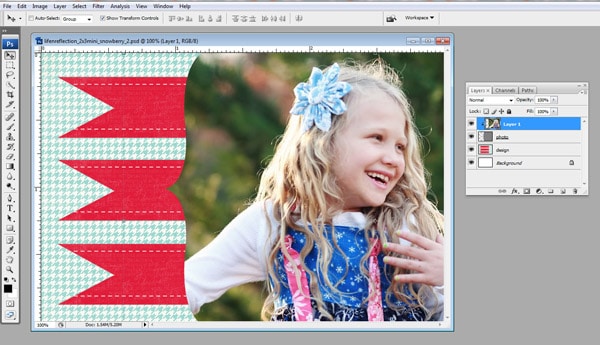 Ta Da, you clipped it! Now, your photo fits into the template. You can see the little arrow pointing to the layer below. This indicates that your photo is clipped to the layer underneath.

We can't wait to see what you create with this Photoshop Basics Technique!
P.S. I played with the Snowberry Photo Minis in this Lesson!