WELCOME TO PHOTOSHOP BASICS
Join us each month to learn the basics of Photoshop, building a foundation for creativity!
In this lesson you are going to learn how to apply an overlay blending mode with photo textures.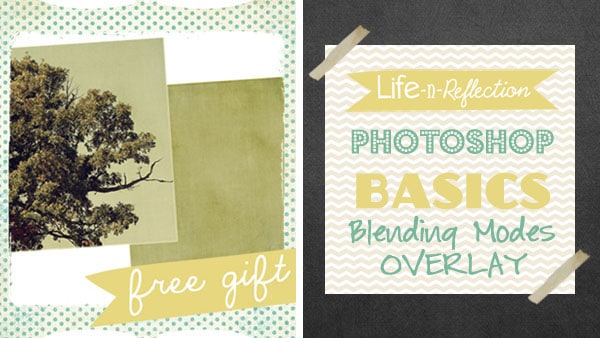 Let's get started:
In lesson 6 we learned that photo overlays are simply a texture, design, or variation that we lay OVER a photo; hence OVERlay.  Now we are ready to open the door to blending modes!
1. To Begin Download the Life-n-Reflection Goodie: Granny Smith Texture
Step 1 : Get ready for a COLOR BOOST!

This texture application brings to mind the bright green of a granny smith apple.

A. Open up the texture you downloaded. Using the move tool; drop and drag the texture over your entire photo. 
Step 2 : Did I mention a COLOR BOOST?
By applying this blending mode the golden hues of the prairie grass take center stage!

A. From the top main tool bar in Photoshop; check mark layers as described in previous lessons.

B. In the layers palette; select overlay from the blending mode drop down box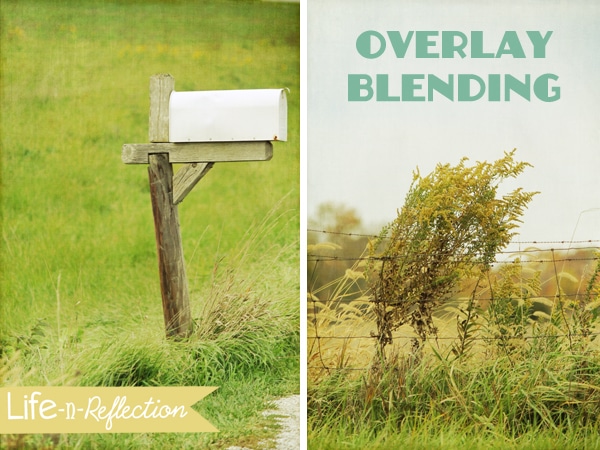 So, what do you think? Is the overlay blending mode fun or what?
Check out more Photoshop Basics Lessons Here
See you again soon, Kristy