When finding a babysitter for date night isn't an option for you moms and dads, this Pizzeria Date is perfect!! Open a pizzeria at your place- you'll be the chefs, creating your own pizza masterpieces. This can be done while the kids eat mac&cheese in front of a movie. You have to eat dinner, too… might as well make a date of it!
I thought of the idea after seeing the movie "No Reservations" with Catherine Zeta Jones- have you seen it? I love that movie…I especially like how it makes running a little restaurant with your love seem so romantic!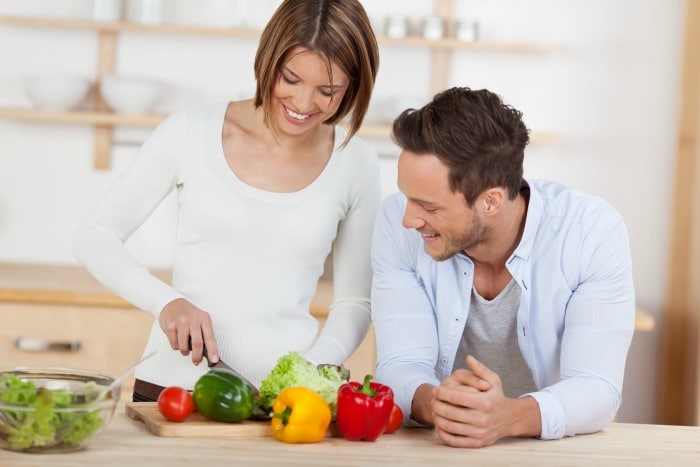 Here's what you'll need:
Ingredients to make your favorite pizza & salad (May we suggest a few of our favorites?
Pizzeria Style drinks (Soda in bottles or sparkling cider in fancy glasses etc.)
Chef's Hats & Aprons
Red and white checkered tablecloth
Paper plates/napkins
Mints (I don't think I've ever left a pizzeria without being offered a mint)
A cute invitation- like this one: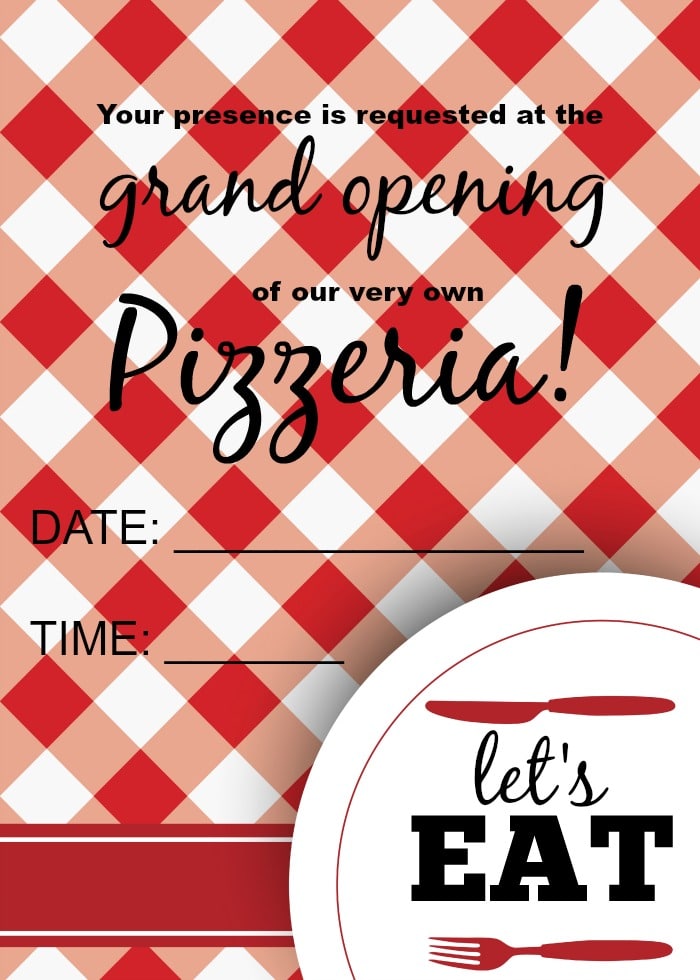 (Right click on the image above to save it to your computer, then edit it on PicMonkey.com)

Turn on some music, make some pizza, whip up a salad and have a little fun with your spouse dancing and cooking in the kitchen!
Oh, and don't worry if things get a little saucy!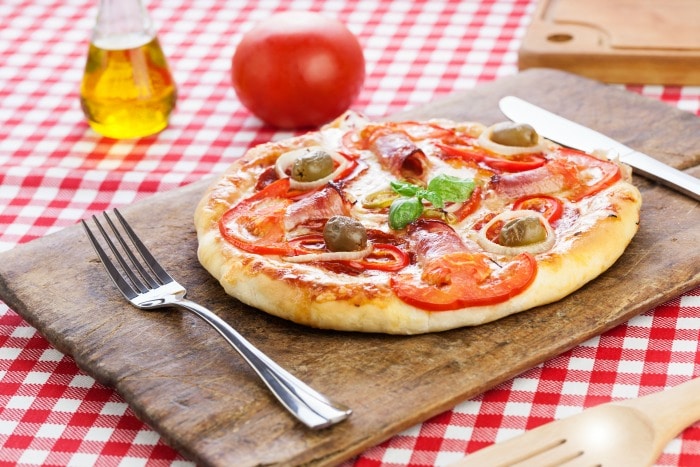 Buon appetito!
ABOUT THE AUTHOR: Cher has always enjoyed creative dating and romance and believes that dating in unique and creative ways has endless benefits to a relationship. What began as an occasional hobby to impress her husband has now been transformed into an endless ambition to create romance on a budget. Stop by and see some fabulous ideas on her blog Love Actually. 
This post originally published on Somewhat Simple in March 2010 but was edited and updated in December 2014