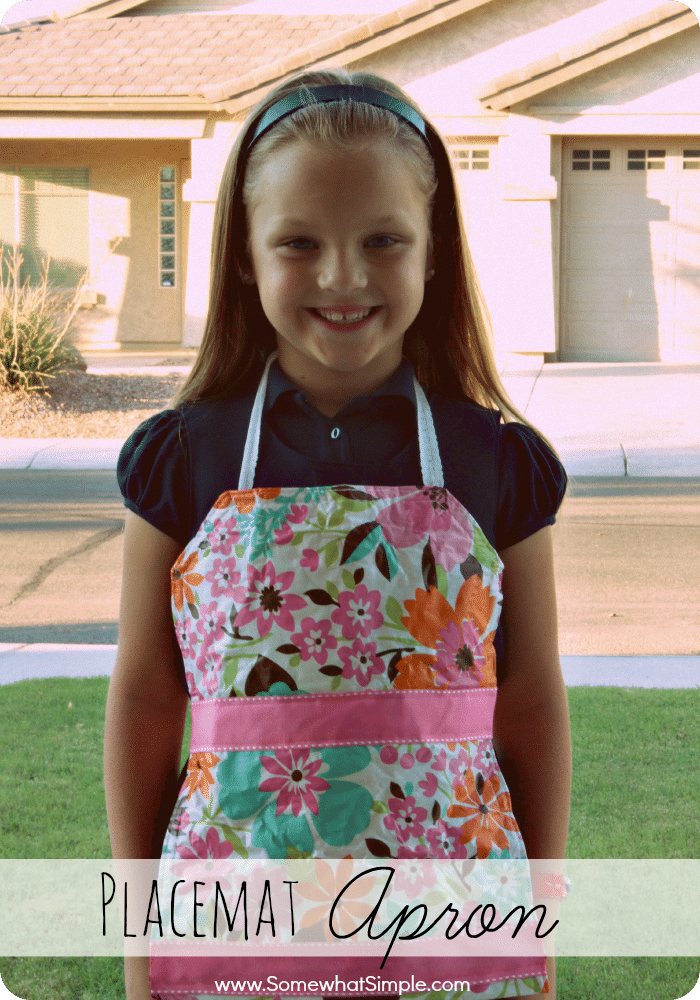 Making a placemat apron is super simple and also very affordable. I've made several of these in the past, but I thought for September's Creative Challenge I would make a couple more. Here is how I did it:
Materials Needed:
1 placemat
ribbon
elastic lace
a lighter
straight pins
sewing machine
various embellishments, if you'd like- buttons, flowers, etc
Directions:
1. Find the center of your apron and measure about 2-3 inches on each side from the center and mark it.
2. For perfect rectangle placemats, fold over the corners of your placemat and stitch the corners down. The placemat I used today already had corners that were trimmed on the corners, so I didn't need to do this.
3. Sew a loop of elastic lace at the edges of your folded corners long enough for the head to easily slip through.
4. Find the spot on the apron that will be the waistline and pin a long ribbon across the entire width, letting the ends hang over long enough to tie it behind a little girl's back. Using your lighter, burn the edges of the ribbon so it doesn't fray. Sew the ribbon to the placemat.
5. Embellish! Add buttons or fabric for a pocket… the sky is the limit with this one!
…and you're done!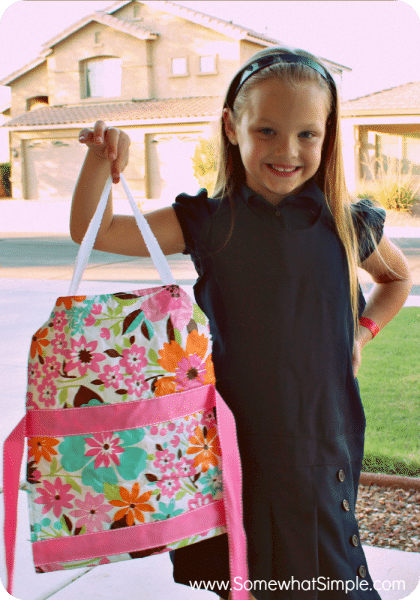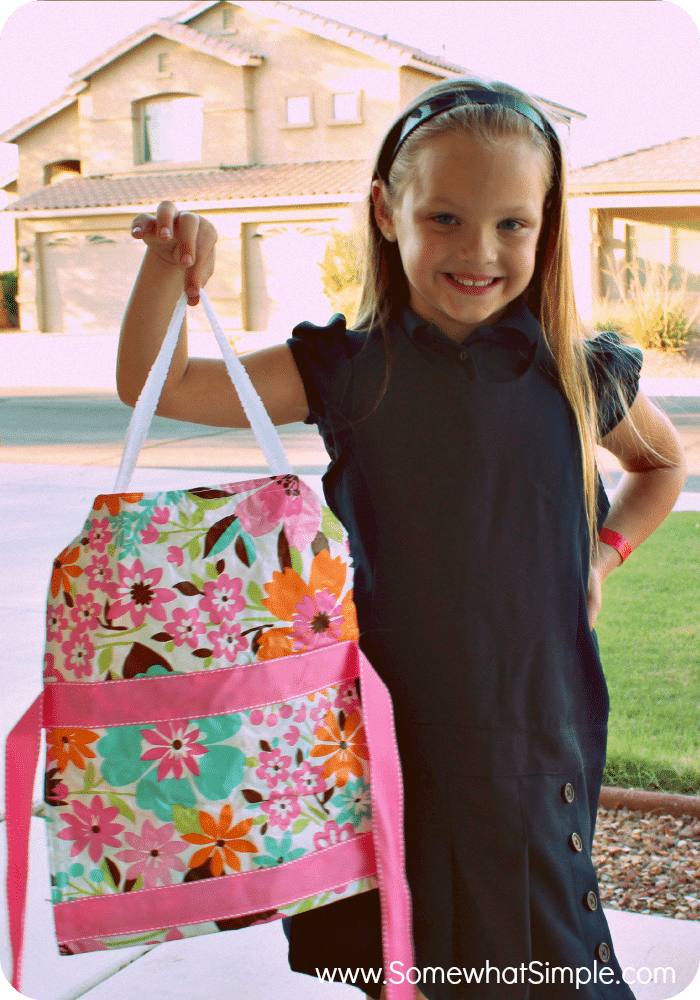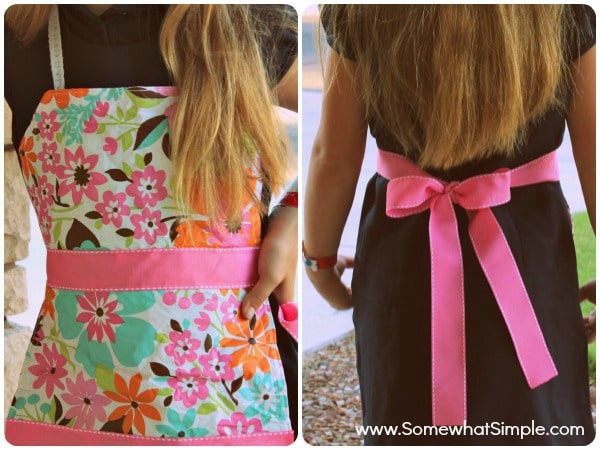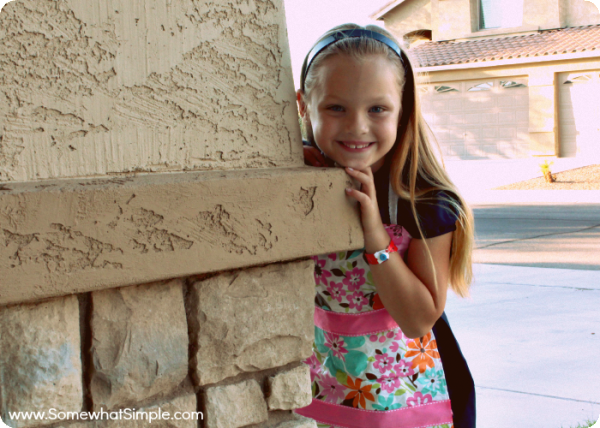 Here is one I made when Leah was a whole lot smaller: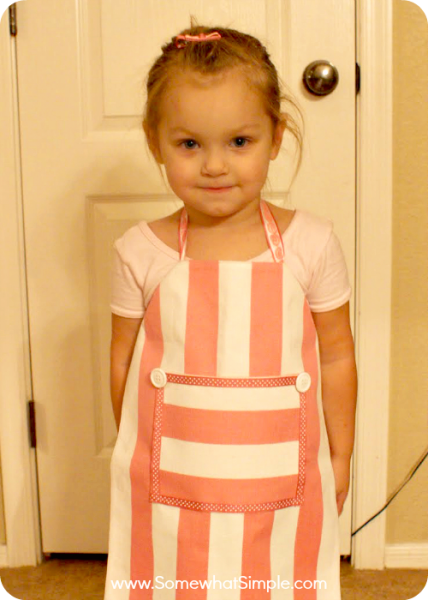 Simple and adorable!
This idea was originally published on Somewhat Simple in September 2009. It was edited and updated in 2013.