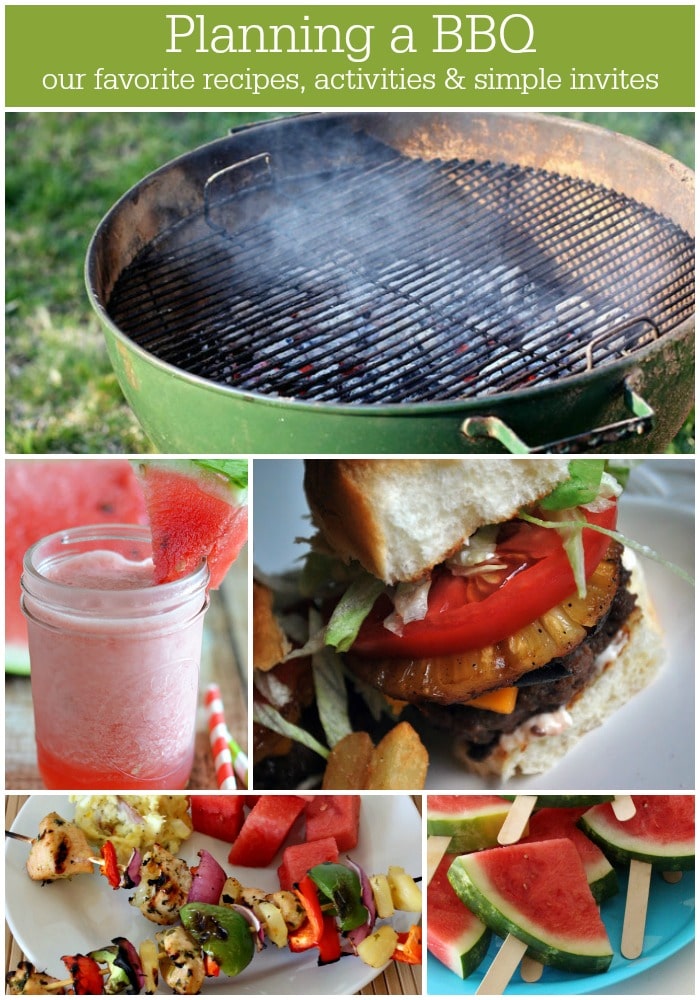 Summer is literally just around the corner- are you as excited and my family is?! We're trading in our backpacks for pool towels and our crazy nights of homework for relaxing evenings spent with good food and good friends. Today I wanted to share with you some simple tips and grilling recipes for planning a summer BBQ. We've got all your bases covered- invites, menu plans and activities for the kids. Take a look and get ready to bust out your grill!
First things first, INVITES!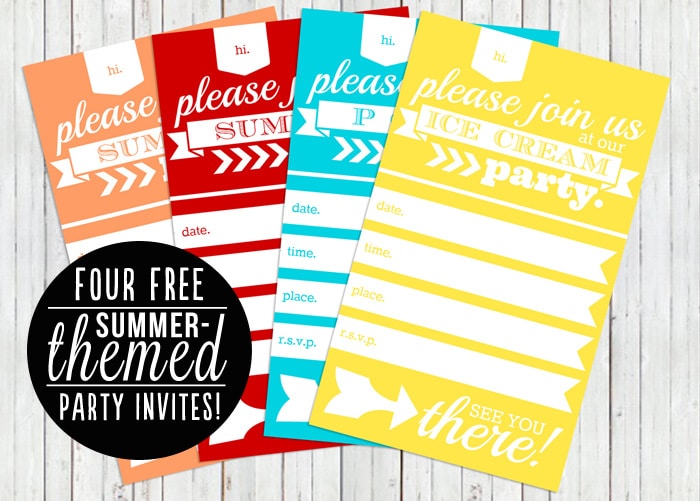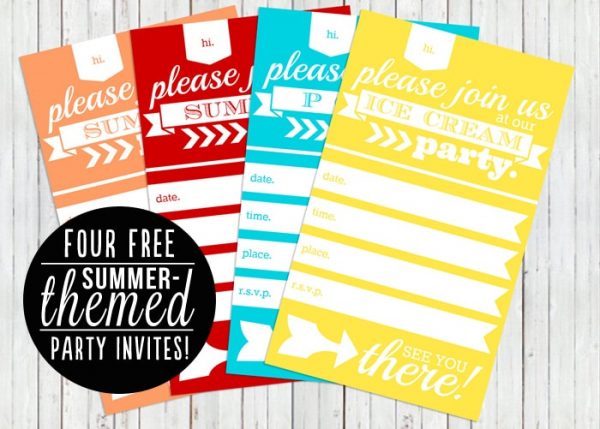 We like to keep things casual around here, and what better way to set the relaxing mood than with some very basic, but very cute invitations?! Download these Free Summer Party Invites and let's get this party started! These invites are 4.5″ x 7.5″, so you can fit 2 on a page.
Annnnd what about ACTIVITIES?

Let's be honest, adults will be entertained by the good food and good company. Kids, on the other hand, may need some games or activities to keep them from running all over your house getting bored. We've compiled a list of 8 Outdoor Activities that kids of all ages will find fun. (Big kids, like your crazy brother in law too!) Time to get wet and wild!
Let's talk FOOD, shall we?
We all know this is the most important part of a BBQ, right? So let's make sure your shin-dig goes off without a hitch and give something for your guests to rant and rave over!
MAIN DISHES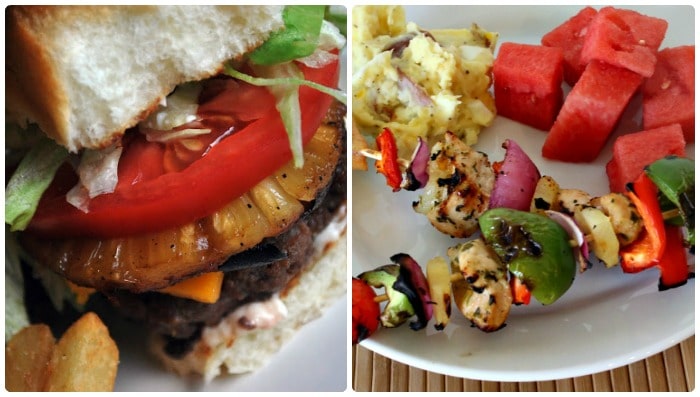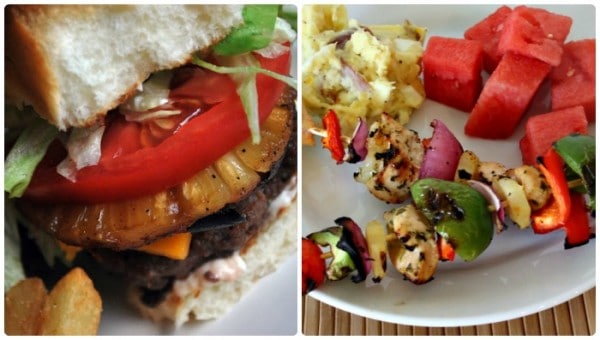 Banzai Sliders: These burger are juicy…sauce dripping down your chin, who cares if you have a napkin, just keep eating- delightful!
Grilled Basil & Ginger Chicken Kebobs: Easy and delicious, the combined flavors are amazing!
SIDE DISHES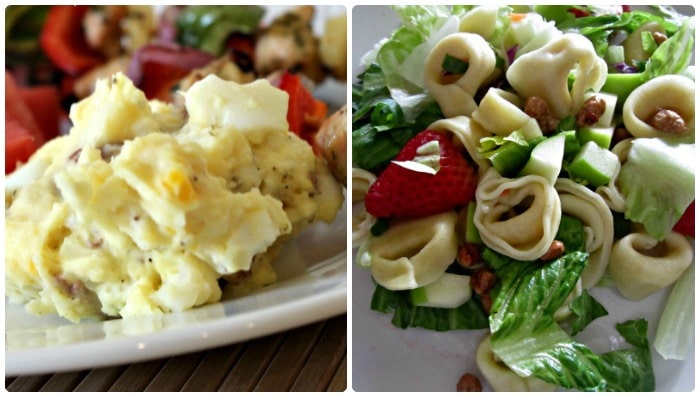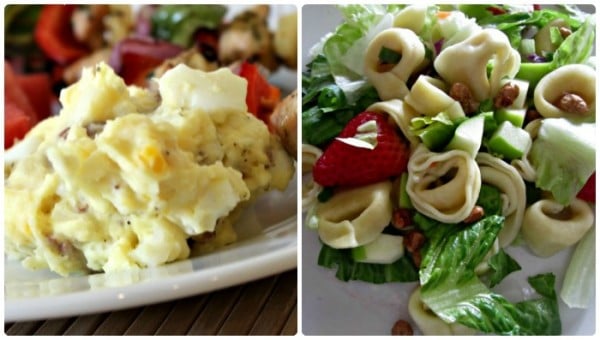 Potato Salad: This potato salad recipe is a family favorite!
Tortellini Apple Salad: Your guests are going to love you if you serve this. I guarantee it!
DRINKS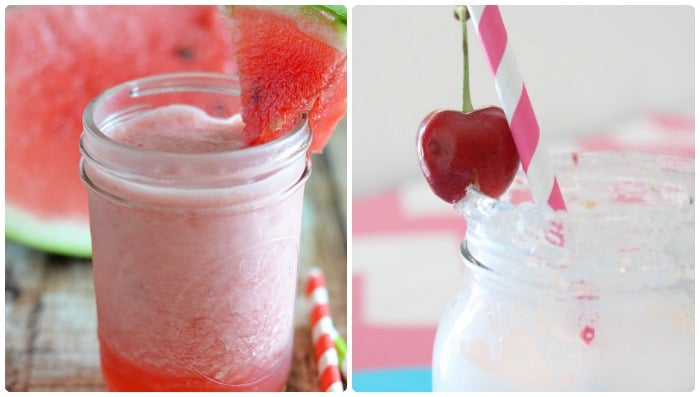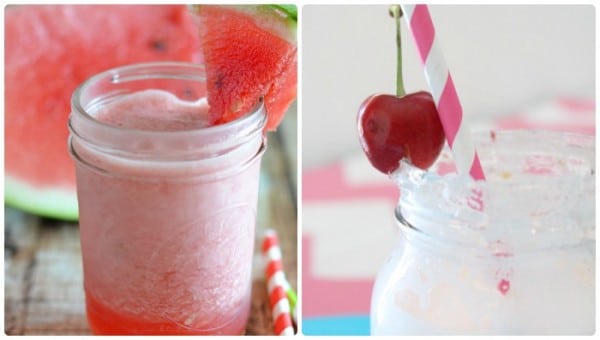 Watermelon Cooler: There's just nothing like a big hunk of juicy watermelon on a hot summer's day… unless you have that hunk of juicy watermelon in slushy form.
Cherry Lemonade Slush: Not only does it taste delicious, it is also super simple to make and requires just a few simple ingredients.
SNACKS FOR THE KIDDOS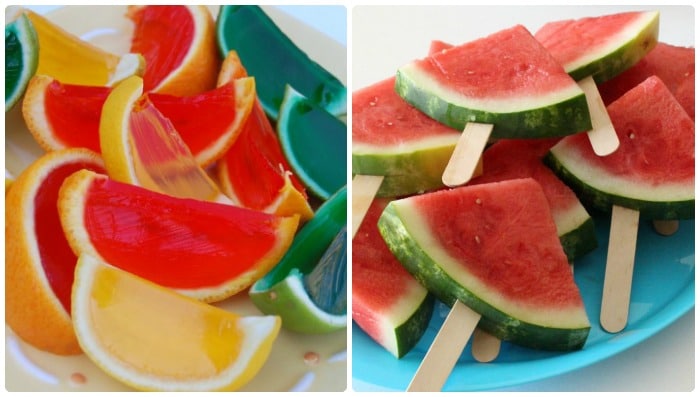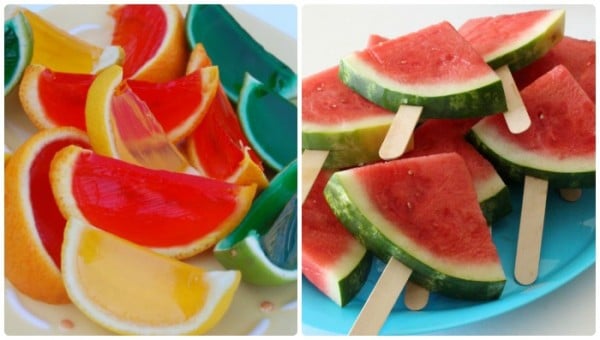 Silly Citrus: Jello-filled citrus fruits
Watermelon on a Stick: A simple way to serve a classic summer snack.
I think you grill is calling your name right now… go scrub it down and get ready to party!