A lovely, romantic, pleated lamp shade with ruffles made in just 3 easy steps!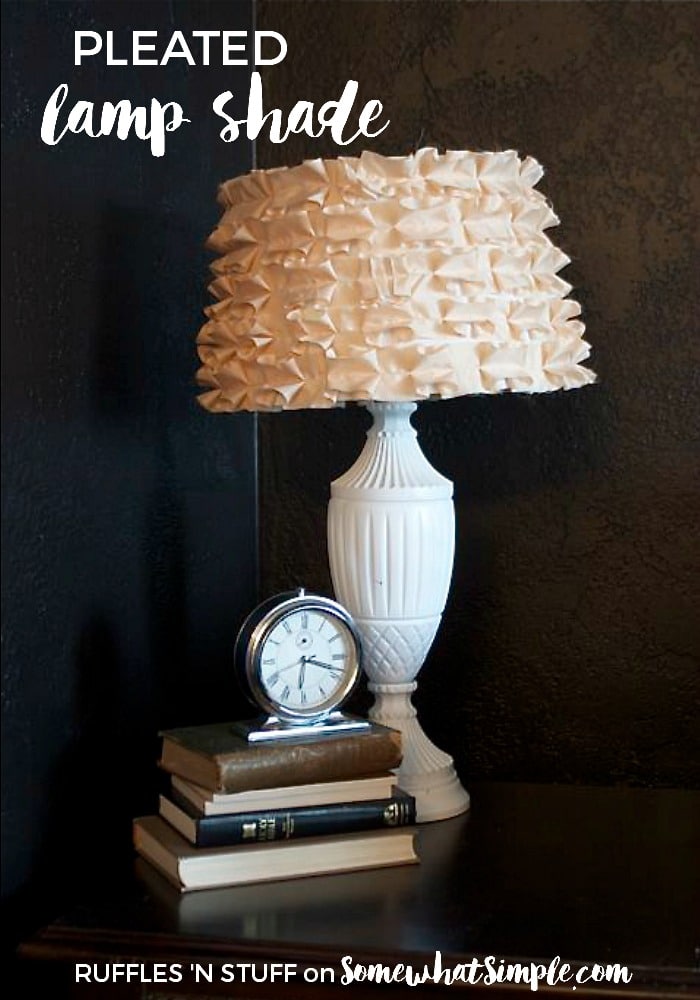 Take a look at this The Shabby Chic Pleated Lamp Shade – isn't it lovely? I love the dimension on this lamp shade. Today I am going to show you how to take a cheap, plain lamp shade and gave it a simple face lift! Do you want to make one? Of course you do! Let's get started!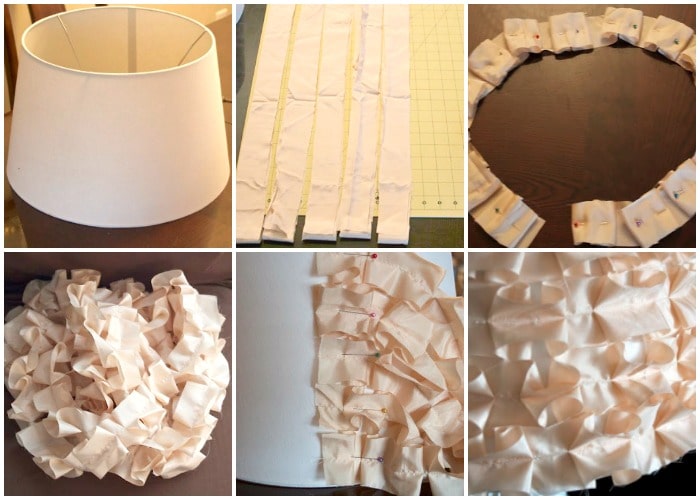 Pleated Lamp Shade
MATERIALS:
plain lampshade – any shape works great!
fabric
scissors
straight pins
sewing machine & thread
hot glue gun & glue sticks
DIRECTIONS:
Cut your fabric into strips. You can make them as wide as you'd like, but you need them long enough to cover the shade. A good way to determine this is to use about 3x's the measurment of your shade. For example, if your shade is 40″ around the top, make the first strip 120″.
Fold the strips over to make pleats all the way down, and pin each pleat. Wrap the strips around the shade, to make sure they fit, and then sew strait down the strip to hold the pleats together.
Pin the start of each strip to the lampshade to see where they will need to go, and use a glue gun to attach them. Try to glue along the stitching, so it doesn't show through lighter fabric when the lamp is turned on.
… And you're all done!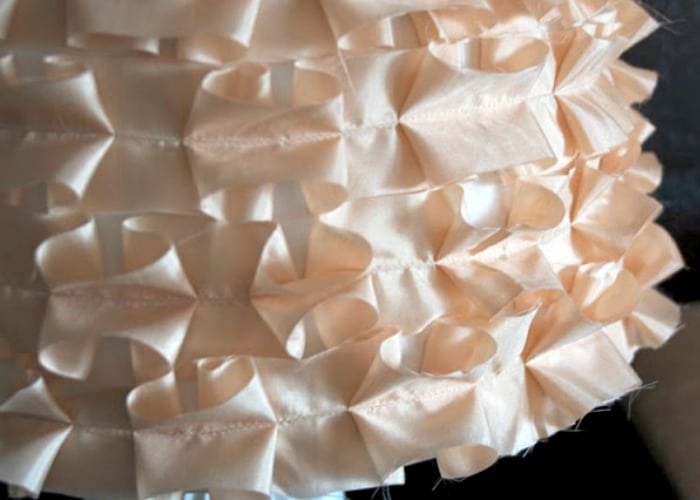 Time to turn on your light and admire your handiwork!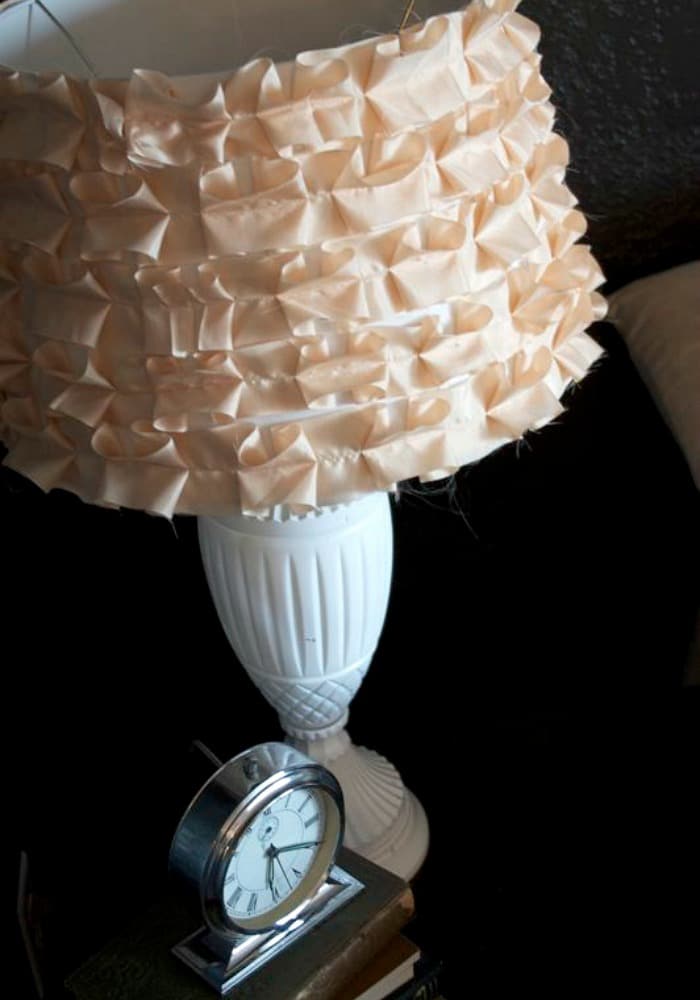 ABOUT THE AUTHOR: Hello everyone! I am so honored to be a guest here at Somewhat Simple today. My name is Disney, and I have a little craft and sewing blog called Ruffles and Stuff. Stop by and say "hello" and browse some of my other projects- I'd love to meet you!
This post originally published on Somewhat Simple in August 2010