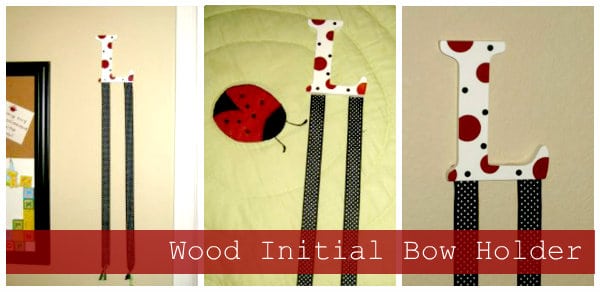 I made this Wood Initial Bow Holder for Leah when she was 2 years old to match her ladybug room and she still uses it to organize all her hair bows. I have since made many more for friends and boutique customers because it is super simple and very affordable!
DIRECTIONS:
1. Purchase a wood initial and paint it the color of your choice. The letter I bought was $3 at WalMart and it came already painted white.
2. Embellish it. I used some scrap vinyl I had laying around and just punched out polka dots in 3 different sizes with my craft punches.
3. Attach 2 pieces of long ribbon to the bottom. I used my staple gun and then covered the staples with a strip of ribbon so the staples didn't mark the walls, but you can hot glue it if you aren't planning to hang really heavy bows on the ribbon. Also, depending on how big your letter is, you may be able to add more than 2 ribbons.
4. Add some bows and you're done!
Leah's bow holder is over flowing- I think I need to get an E, A, and H to help hold all of hers!
This would be a fun gift for a girly baby shower- add some handmade hair bows for the sweet baby to get the mom-to-be's bow collection started.
Have fun!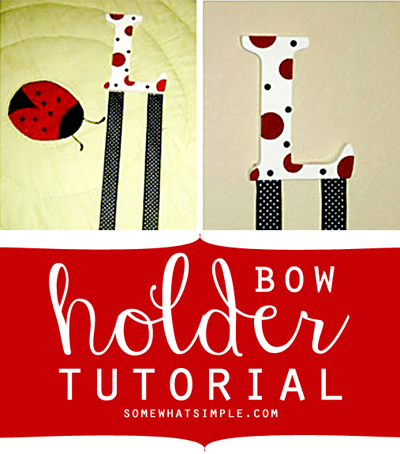 This idea was originally published on Somewhat Simple in July 2009