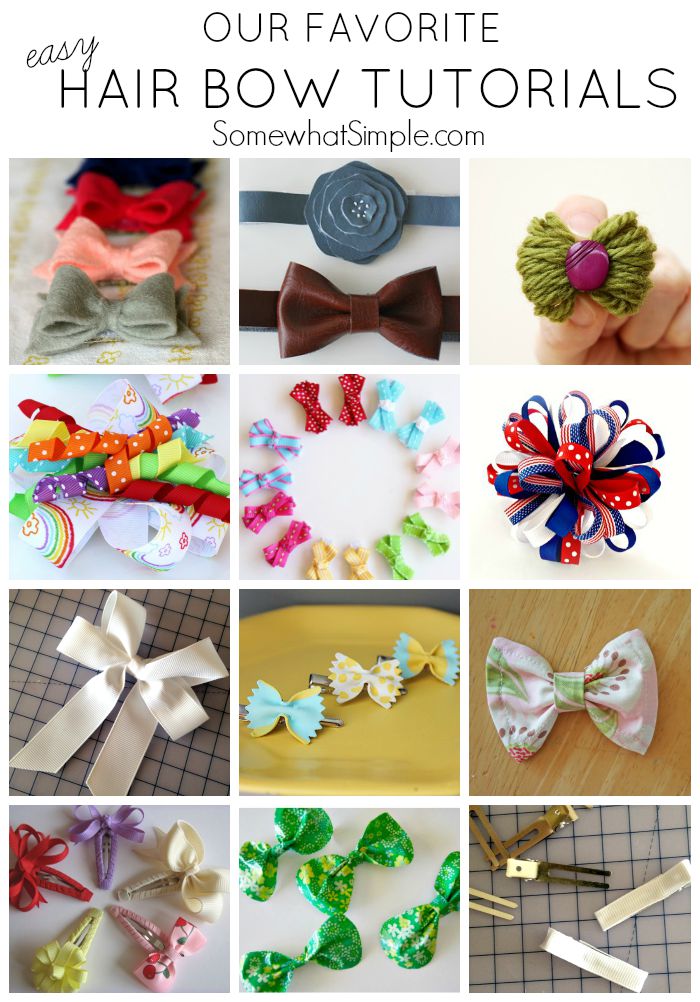 One of the best parts about being a mom of 2 little girls is getting them dressed and doing their hair. I have a sister who is 10 years younger than me, and I used to practice on her- waiting patiently for the day I could have a little girl of my own. I've shared with you a few of my easy go-to hairstyles for little girls, but today I wanted to show you some of my favorite tutorials for hair accessories. If you're wondering how to make a hair bow, you've come to the right place! Take a look: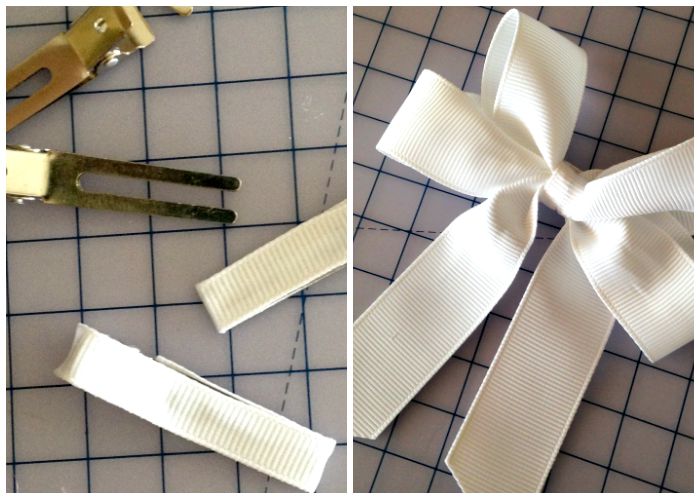 How to Line an Alligator Clip with Ribbon. We're starting very basic here, and this tutorial also shows you a secret to making the clip less likely to slip out of fine hair.
Basic Bow Tutorial. Super simple tutorial with a video included of the process.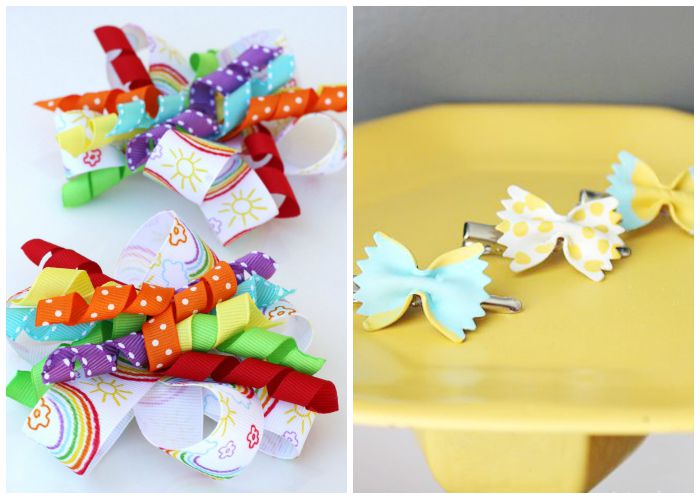 Curly Ribbon Hair Bow Tutorial. It doesn't get any cuter than this! || via Glorious Treats
Bow Tie Pasta Bows. Yep- made from Pasta! || via Simply Notable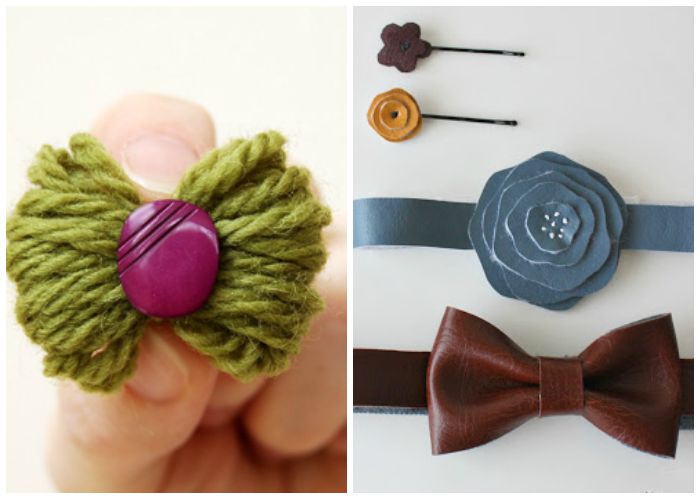 Petite Yarn Bow. Simple. Pretty. These little bows can be added to hair clips, headbands, or shoe clips. || via Craft Snob
Faux Leather Hair Bows. So many different ways to liven up that blah hair! || via Make It and Love It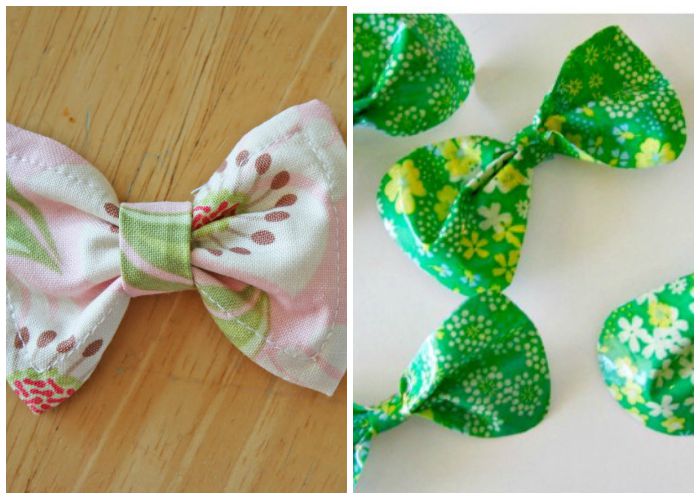 Sewn Bow Tutorial. If fabric is more your thing- this easy process produces darling results. What a fun way to use scraps of fabric!
Duct Tape Hair Bow. This is one of my daughter's favorite crafts! Duct tape, scissors and a bobby pin- that's all you need to make these bows!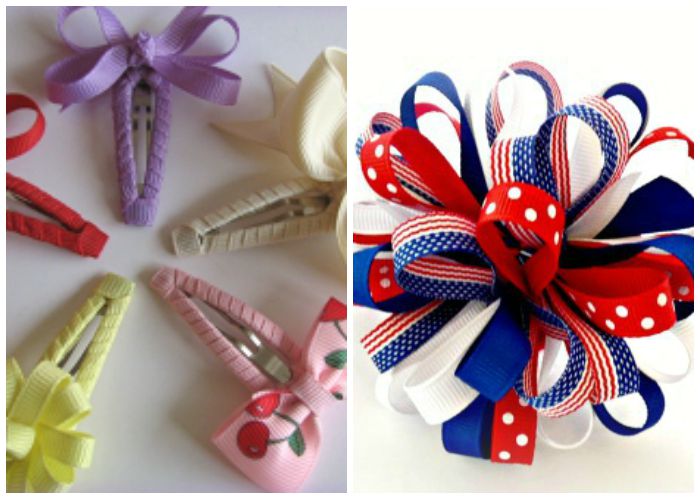 Ribbon Covered Snap Clips. Such a cute way to dress up a boring clip! || via The Ribbon Retreat
How to Make A Loopy Puff Bow. A Loopy Puff Bow is sure to add some spunk to any outfit! || via The Ribbon Retreat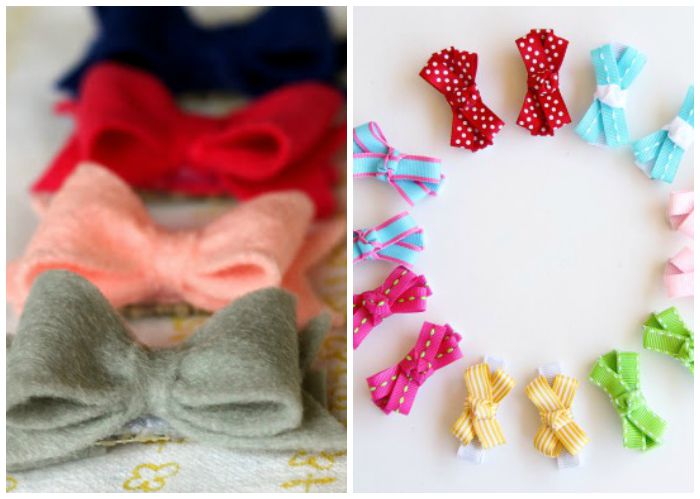 Felt Hair Bows. I think these are my very favorite! || via Create Studio
Mini Clippies.These little clippies are so fun to make and sell great in boutiques and at craft shows! || via Make It And Love It
. . . . .
So there you have it! A dozen bow tutorials! Which one is your favorite?