We are happy to partner with Pull-Ups to share some Potty Training Travel Tips from Dr. Heather Wittenberg, a mom of 4 and licensed child psychologist.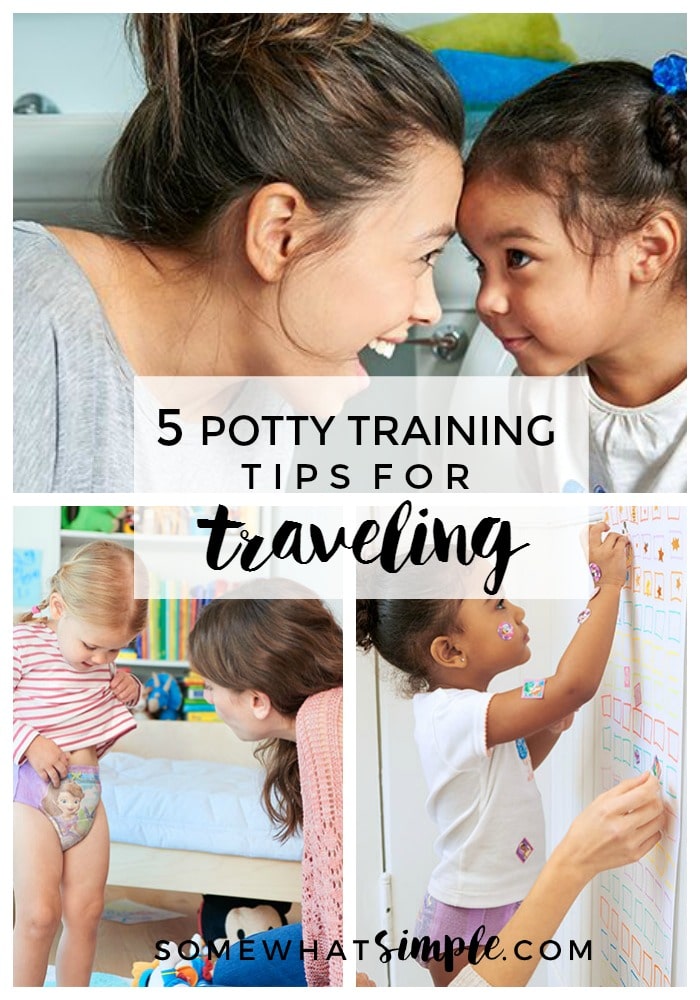 Many parents worry that their vacation and travel plans will derail their toddler's potty training progress. But there's no need to delay! Whether embarking on a road trip to grandma's or a full day of air travel, here are 5 tips to ensure potty training happens as smoothly as possible!
5 Potty Training Travel Tips
Make a list – and check it twice.

Get your toddler excited for your upcoming trip by packing a bag together, including their favorite potty training items. I'd suggest Pull-Ups Training Pants, a spare pair of pants and socks, a travel pack of Pull-Ups Flushable Wipes, a re-sealable zip-top plastic bag that's big enough for wet clothing, and any "must-have" potty props, such as a special potty book or sticker chart.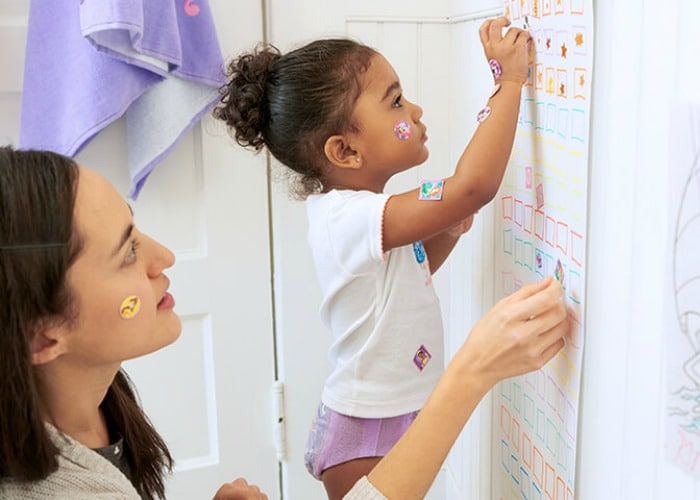 Be flexible.

Even if your little one has reached potty training success and is wearing real underwear, it's okay to use Pull-Ups while traveling. They can really come in handy during lengthy car rides, plane trips or any situation that calls for a little extra security and convenience. Yes, consistency is important during potty training, but so is your sanity – especially during the holidays. Aim to return to the regular program once you return from a trip.
Dress your travelin' toddler in easily removable clothing.

We know grandma loves to see her grandson in those adorable overalls, and your daughter loves her special holiday tights, but limit these clothes while you're on the road. You'll thank me when you're in a roadside bathroom and can rush to the potty quickly and easily to make it back on the road in no time. There's a reason Santa wears big loose pants!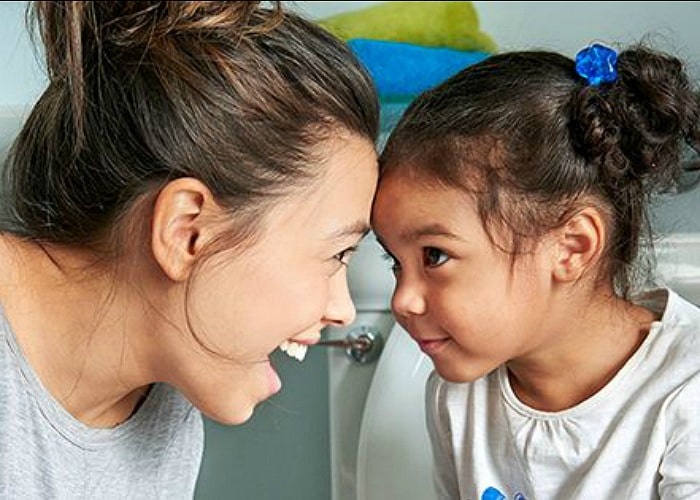 Schedule frequent breaks for potty visits and checks on their Pull-Ups.

This actually has double the benefits since yes, your toddler will need a potty break — but they'll also need some fresh air and an opportunity to stretch those little legs. Plan these stops ahead of time if you can, and you can go on a "potty-seek-and-find" adventure at every stop. Let them know you're sticking to the normal routine, and just adding in some exciting new steps. Give yourself plenty of time so you're not dashing through the snow, or worried about travel delays.
Continue your reward system.

Whether your child is a sticker chart fanatic or can't get enough jelly beans, your trip doesn't need to impact the incentives that work for them. You could even consider introducing a special travel-only reward for added fun.
. . . . .
My daughter, Addie, was SO excited to see diapers with some of her favorite Disney characters, and she was anxious to start coloring the fun designs on the inside of the box!
Pull-Ups is definitely helping us keep her excited throughout the potty training journey!
Don't let potty training cause more travel anxiety. Visit Pull-Ups.com for more potty training tips, tools and advice!
. . . . .
ABOUT THE AUTHOR: Dr. Heather Wittenberg is a licensed child psychologist specializing in the development of babies and toddlers. She is the author of Let's Get This Potty Started! and a proud Pull-Ups brand partner. She lives in Hawaii with her husband and four children, all of them, thank heavens, now potty trained. You can learn more about Dr. Heather at BabyShrink.com.