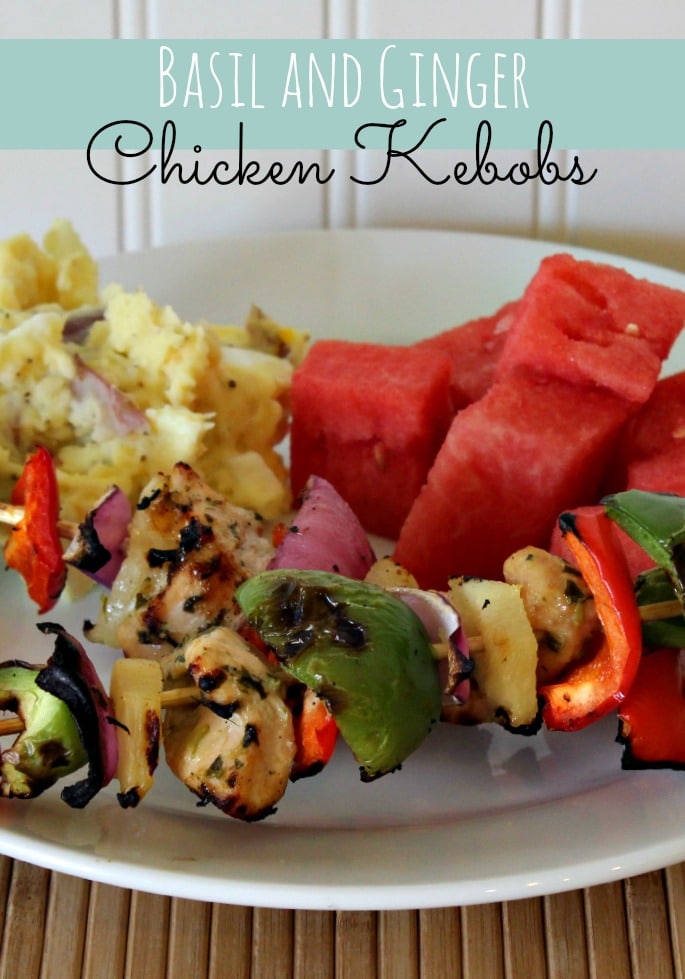 The summer heat and lazy days have many families avoiding their ovens and cooking dinner outside on the grill. One of my family's favorite BBQ meals is Basil and Ginger Chicken Kebobs. Want to make your own? Of course you do! Here is how: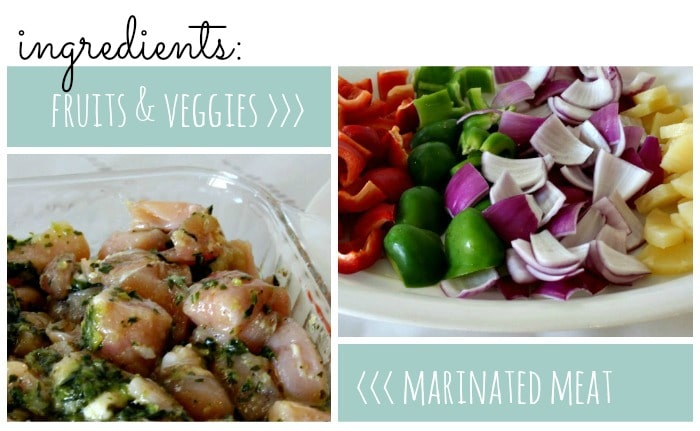 You can get as creative as you'd like with your Kebobs. Feel free to use whatever sounds good or whatever you have on hand. For these particular kebobs, we used-
Boneless, skinless chicken breasts, cubed.
Marinade: I used the Gourmet Garden Basil & Ginger, but you can use fresh basil & ginger (chopped very fine) and add some olive oil if you'd like.
Fruits & Veggies: red & green bell peppers, purple onions & pineapple. I cut each of these in chunks.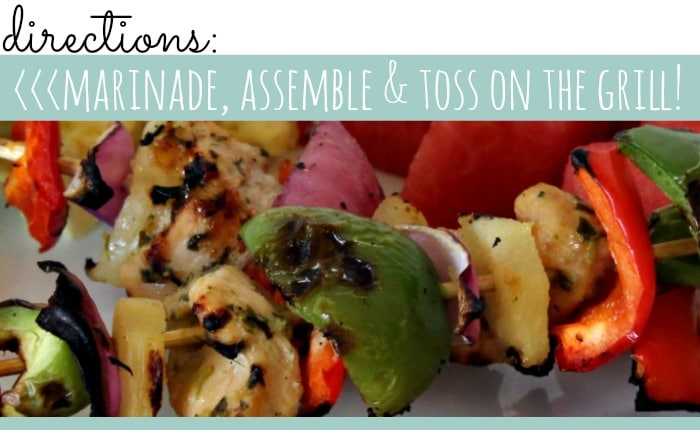 Marinade: Cut your chicken into cubes. Place in a shallow baking dish and cover with marinade. Cover pan with foil and set inside refrigerator for several hours or overnight.
Assemble: Stick your cubed chicken, fruits and veggies on your skewers. One thing we love about grilling Kebobs is that each person gets to make a meal out of ingredients they love. If you're not a fan of onions or peppers, stack your Kebobs with meat and fruit. With this meal, everyone gets fed and everyone is happy!
Grill: Place your kebobs on your preheated grill. You can brush some more marinade onto them if you'd like for added flavor. Grill for several minutes, making sure the chicken is no longer pink and the veggies are heated through.
Eat & enjoy!