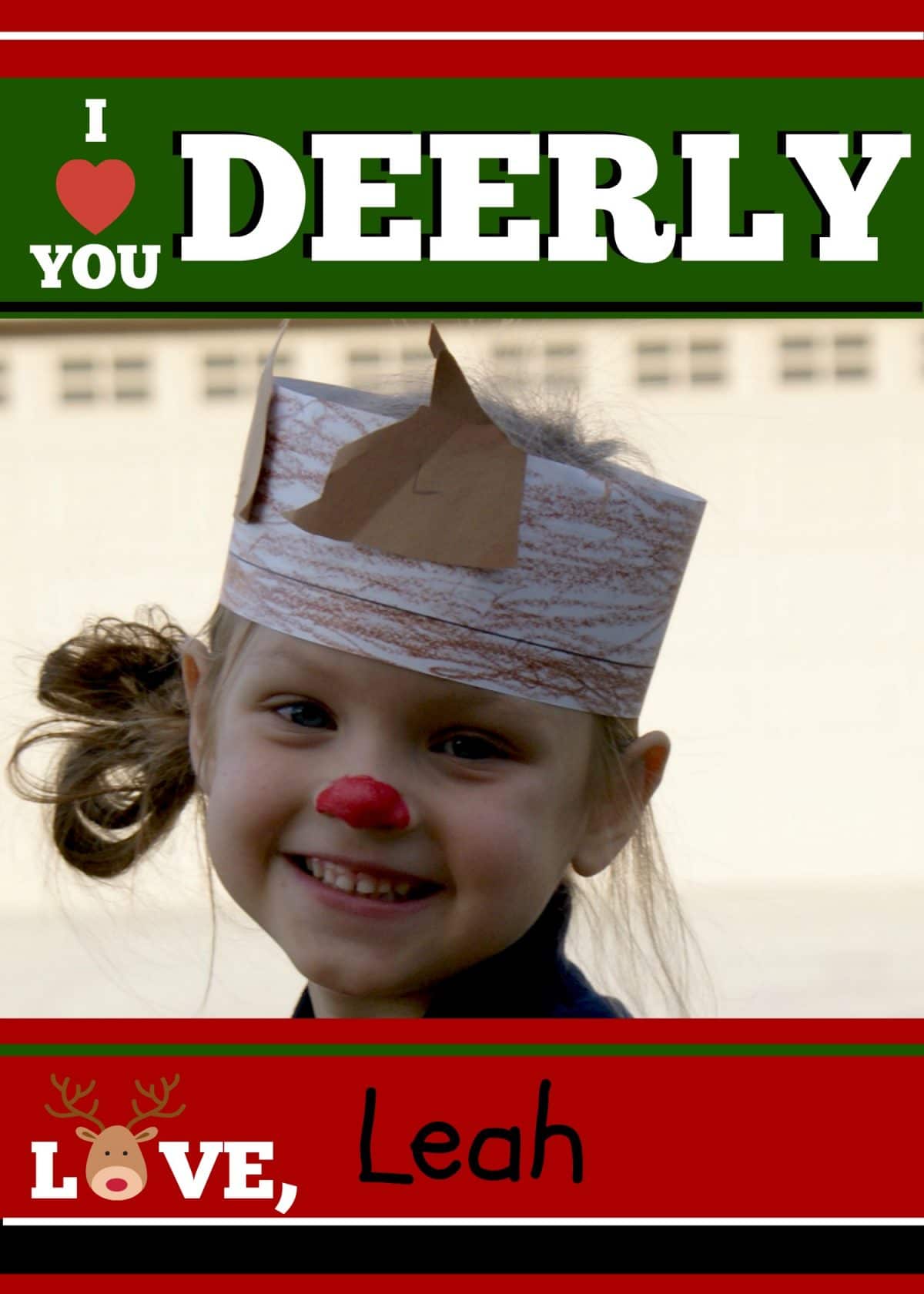 Here is a fun idea for a Christmas greeting you can create and send to your loved ones! My husband's parents live out of state, so we plan to email this image to them on Christmas morning, but you could certainly print this off and mail it via snail mail too!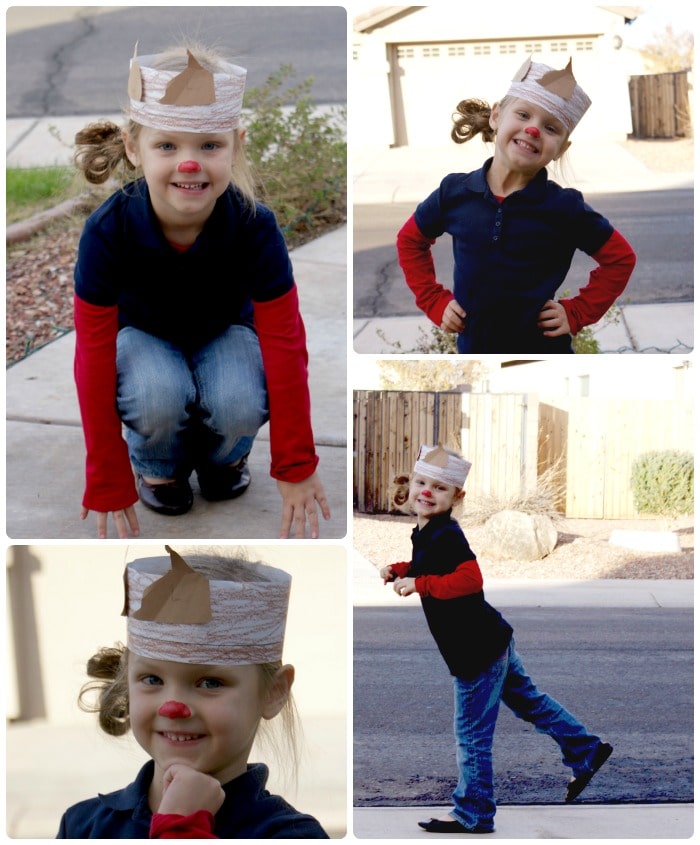 Creating this doesn't get any easier with our FREE template-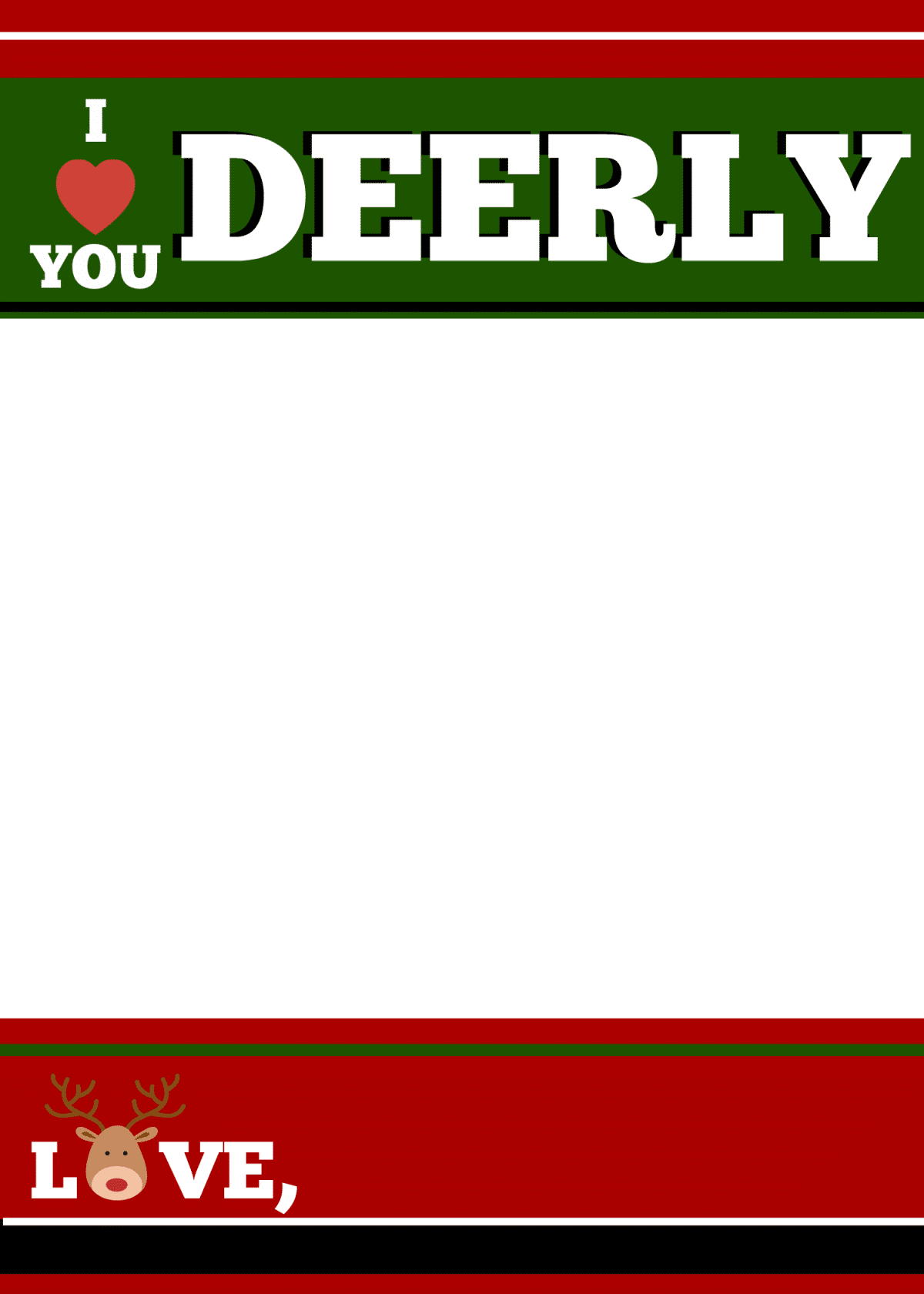 Right click to save to your computer, then follow the simple steps below:
Have an afternoon crafting with your child making a reindeer headband from construction paper.
Paint your child's nose red with some washable paint and have them pose for a few pictures.
Upload the template from our site to PicMonkey. PickMonkey is free and if you've never used it before, your life is about to change!
On the left side of the screen, click the butterfly to add an overlay, then click "Your Own" at the top of the list of options.
Upload the image of your child that you'd like to use. Please note, this template should fit a standard 4×6 photo.
Adjust the size of your photo to fit the template by dragging the corners of your image.
Add some text with your child's name either on PicMonkey (from the text menu) or once you print this card out you can have your child print their name.
….And that is it!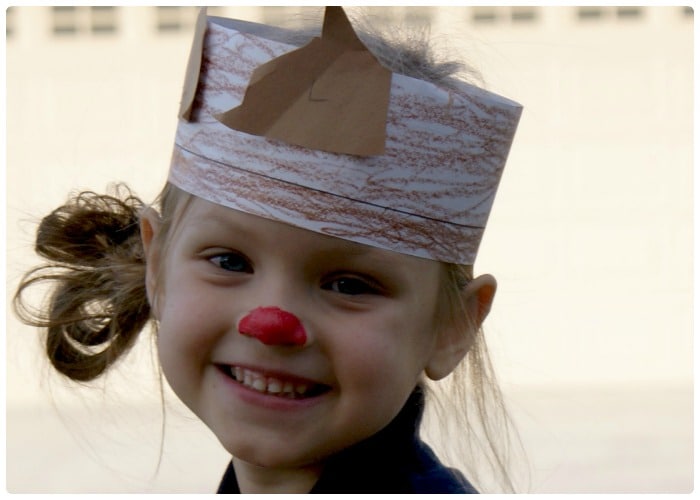 Happy Holidays everyone!
This post originally published on Somewhat Simple in December 2011