This framed ribbon bow holder is an easy DIY tutorial that will help you keep all of your hair bows organized!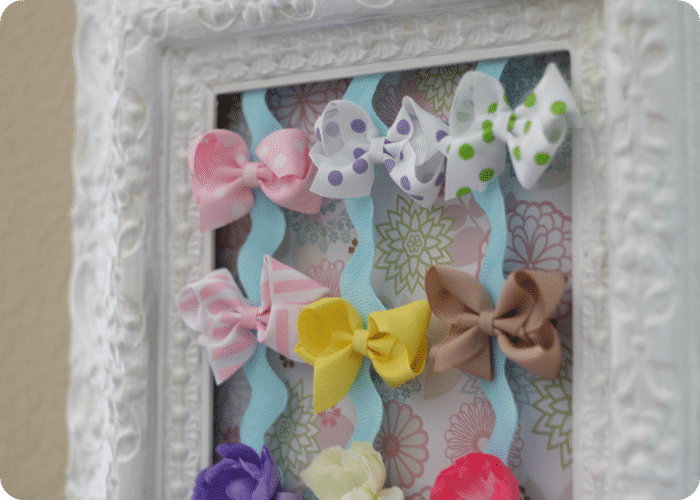 I have two girls who never leave the house without wearing a bow! We have hair bows coming out of our ears, and this ribbon frame bow holder is how we keep them organized. Making one will take you five to ten minutes- max! Here is how:
How to Make a Framed Bow Holder
Materials Needed:
A Frame
Ribbon or Ric Rac
Hot glue gun & glue

Scrapbook Paper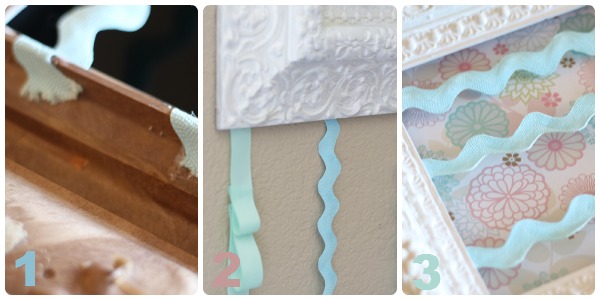 Directions:
Turn your fame over and glue your ribbon to the back of your frame.
Glue a few ribbons to the bottom that will hang off the frame for more bow storage.
Add a piece of scrapbook paper to the back.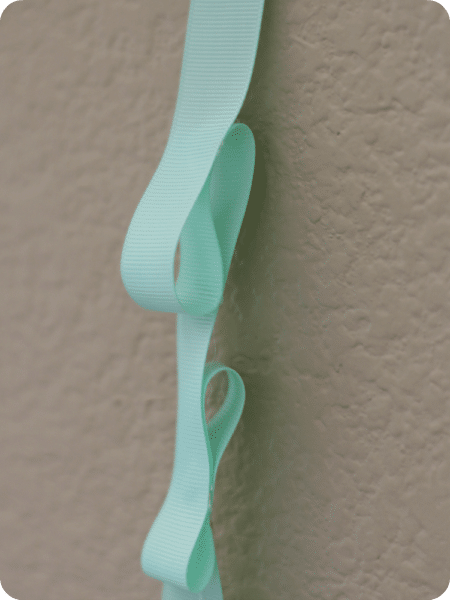 Tip: To make a good place to store headbands, I took a long piece of grosgrain ribbon and looped it up and down several times, securing each loop with hot glue as pictured above.
And that's it!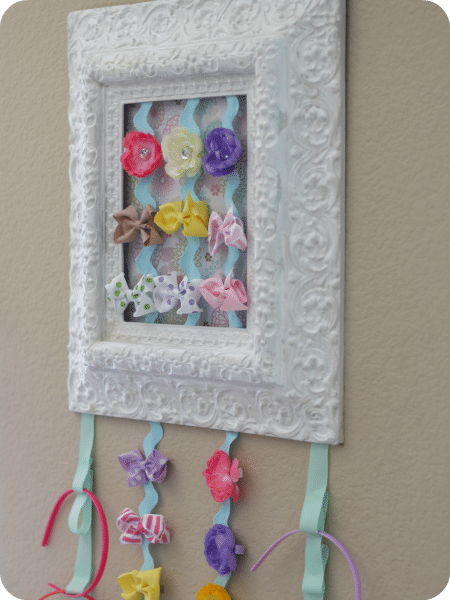 What do you think?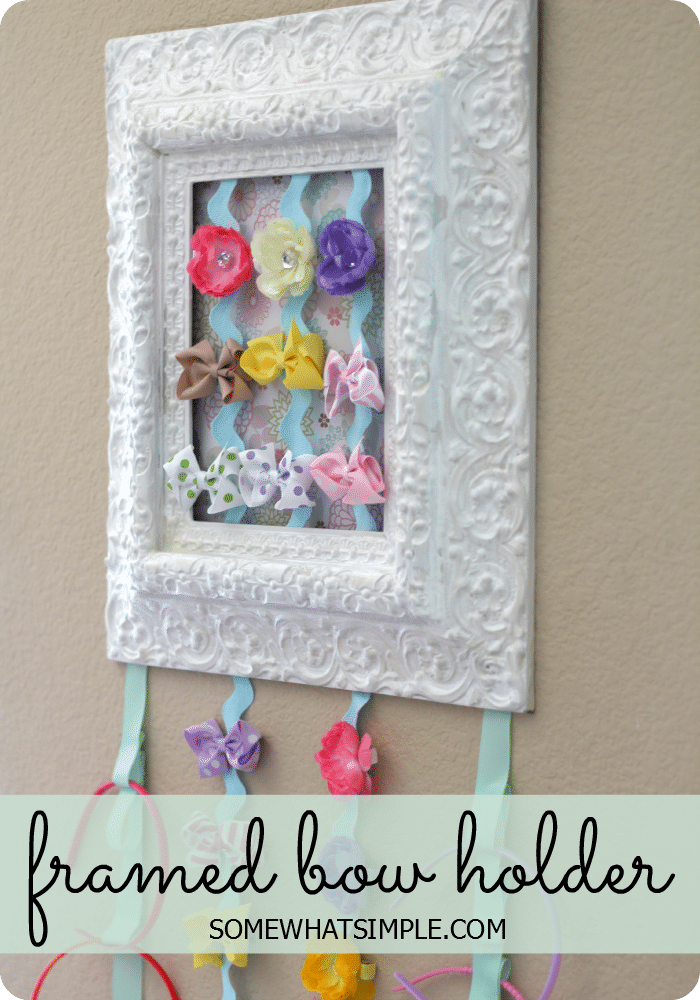 This post originally published on Somewhat Simple in July 2009