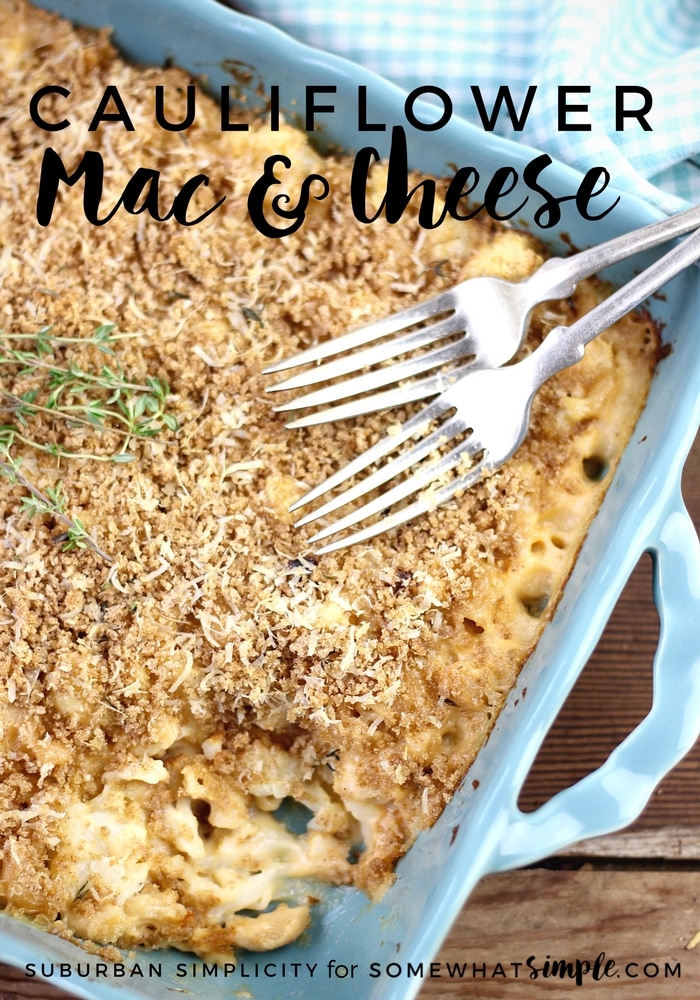 Roasted Cauliflower Mac & Cheese is a healthy comfort food the whole family will enjoy!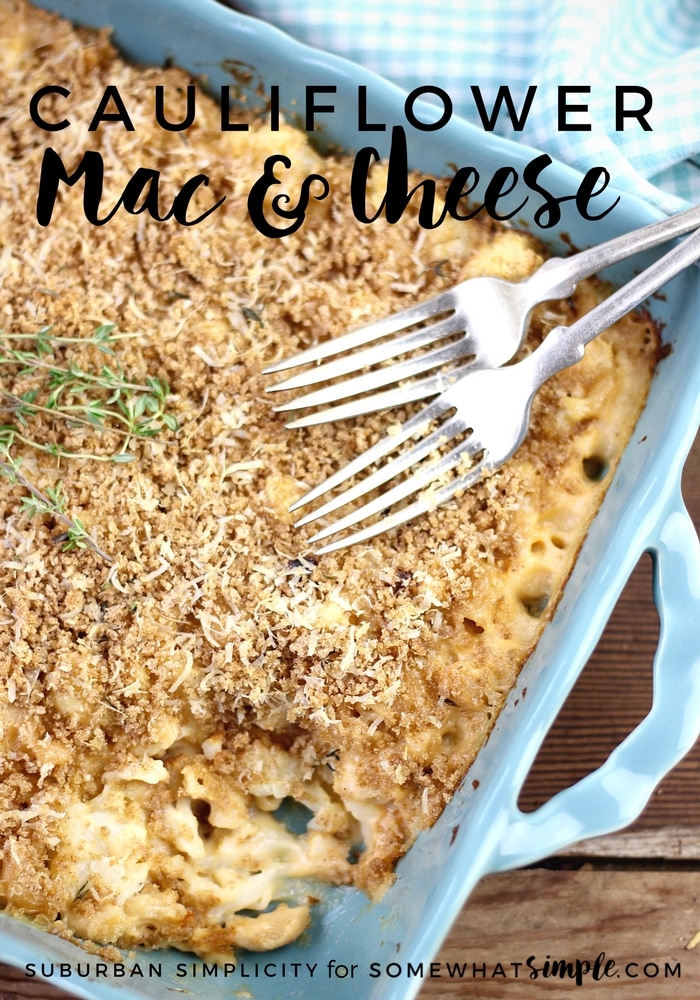 Everyone loves comfort food. Especially mac & cheese! This roasted cauliflower mac & cheese is a great way to lighten up this classic recipe, yet still feel indulgent. And if you have kids like mine, "hiding" vegetables inside is an easy way to get them to eat healthy without the fuss! Even my the non-cauliflower eater likes this one.
Besides adding the veggies, I use whole grain macaroni and whole wheat bread crumbs to make this recipe more healthy with a few extra B vitamins and minerals. You can certainly use regular pasta if that's what your family prefers.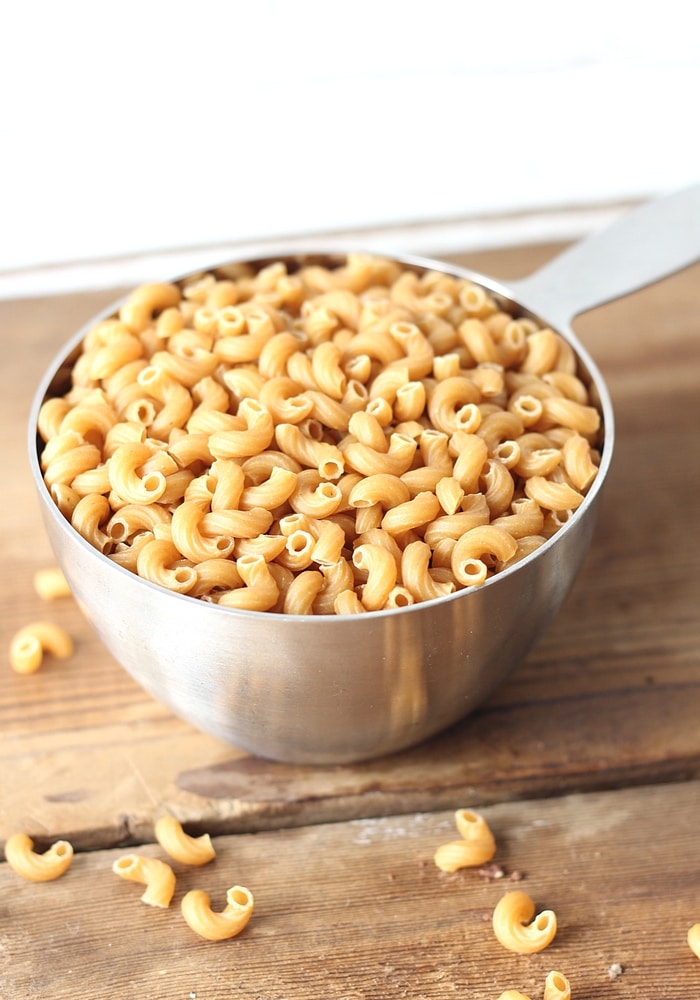 Roasting the cauliflower gives this dish a deeper, richer flavor that goes well with the cheese sauce. The kids barely notice it's there!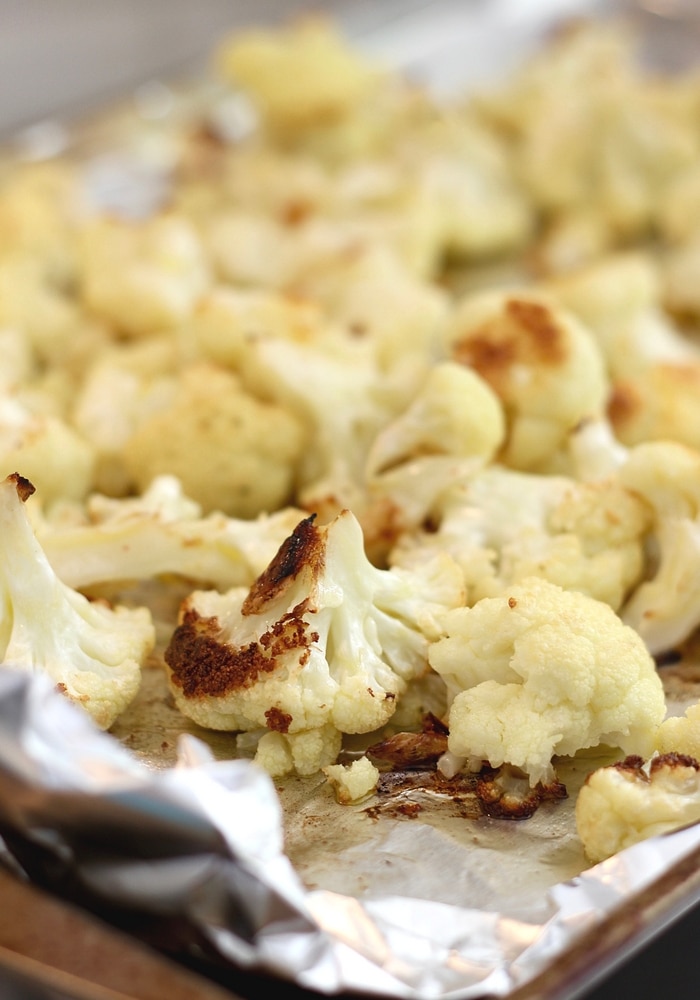 Making a rue (butter & flour paste) with the butter and sprinkling in the flour creates a smooth creamy sauce that's never lumpy.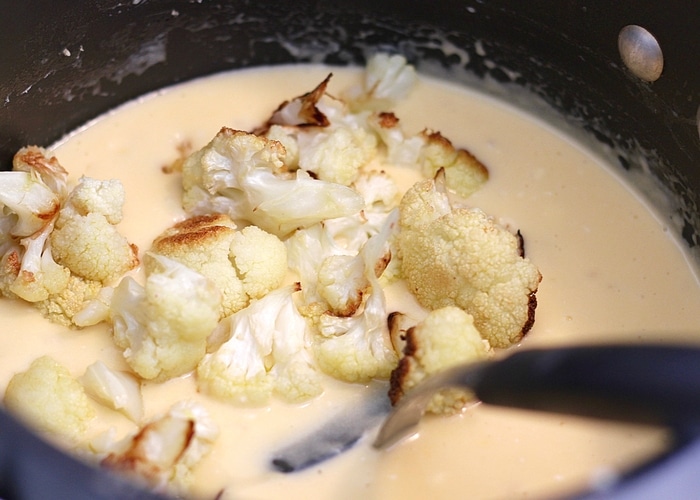 ROASTED CAULIFLOWER MAC & CHEESE RECIPE
INGREDIENTS:
6 cups small cauliflower florets
2 tsp olive oil
1/4 tsp salt
2 cups whole wheat elbow macaroni
1 Tbsp olive oil
2 cloves garlic, minced
3/4 cup finely chopped onion
2 1/2 cups fat-free milk
2 Tbsp butter
1 tsp Worcestershire sauce
2 Tbsp all-purpose flour
2 oz reduced fat cream cheese (neufchâtel), cut up
1 1/2 cups shredded reduced fat sharp cheddar cheese (6 oz)
1/2 cup whole wheat bread crumbs
1/4 cup grated Parmesan cheese
1/2 tsp minced fresh thyme
1 tsp olive oil
DIRECTIONS:
Preheat oven to 425 degrees. Line a baking pan with foil or parchment paper. Place cauliflower in prepared pan. Drizzle with 2 tsp olive oil and sprinkle with 1/4 tsp salt and toss to coat. Roast 20 minutes or until tender and browned, turning once halfway through. Reduce oven temperature to 350 degrees.
Meanwhile, in a large pot, cook macaroni according to directions. Drain and rinse with cold water. Set aside.
Add 1 Tbsp olive oil to non-stick skillet to sauté onion over medium heat for 3 minutes or until tender. Add garlic and stir 30 seconds.
Reuse macaroni pot for cheese sauce. Add 2 Tbsp butter to pot and melt. Sprinkle in 2 Tbsp flour and whisk constantly until a paste is formed. Now you're ready to add the milk, a little at a time, while whisking the entire time. Continue to add a little more milk at a time while the sauce begins to thicken and become smooth. Gradually stir in onion mixture and Worcestershire sauce. Cook and stir until slightly bubbly. Reduce heat to low and stir in cream cheese until melted. Remove from heat and add the cheddar cheese. Stir until just melted.
Add cauliflower and cooked macaroni to cheese sauce; stir until just combined. Transfer to a 3-quart baking dish.
In a small bowl combine bread crumbs, grated Parmesan and thyme. Drizzle with 1 tsp olive oil and mix together. Sprinkle evenly over macaroni. Bake 25 -30 minutes and crumbs are golden brown.
Garnish with fresh thyme. Enjoy!
SERVING SIZE
8 – 1 cup servings.
It's totally true. Wholesome and healthy, family-friendly casseroles can still feel indulgent…so dig in!
My family also enjoys this Tater Tot Casserole when they're craving delicious comfort food.