Hello Somewhat Simple readers!
One of my favorite things to do (and actually what I do for a living) is to paint furniture! My main niche is rustic, distressed furniture. I thought it would be fun to go over a few rustic painting techniques with you all over the next couple of months. Today I'm sharing a painting technique I absolutely love for furniture: dry brushing!
We'll start with something small to practice on. I found some old cutting boards I bought for about a dollar. They have plenty of scuffs and scratches, which makes them perfect for dry brushing. Before we get started, here is how the project ended up: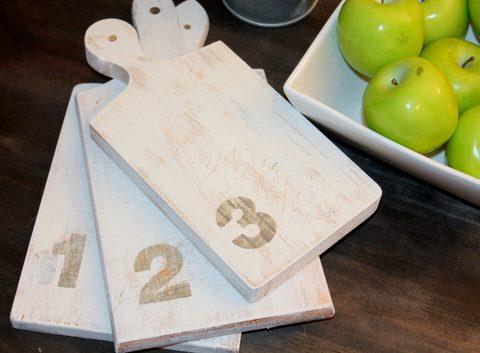 I ended up stenciling some numbers on them for an added touch.
To start out, you'll want to dip the very end of your brush into the paint (any color is fine!). Below is actually a little too much: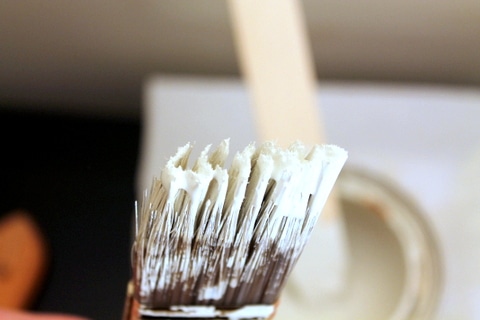 Then take a paper towel, and wipe the excess paint off your brush. The goal is to have your brush pretty much dry!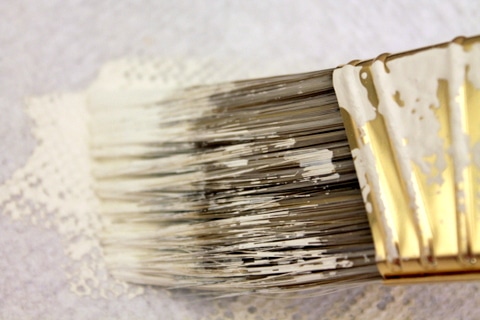 Using quick back-and-forth strokes, coat your piece until it's fully covered. It takes a bit longer than normal painting, but trust me it's worth it!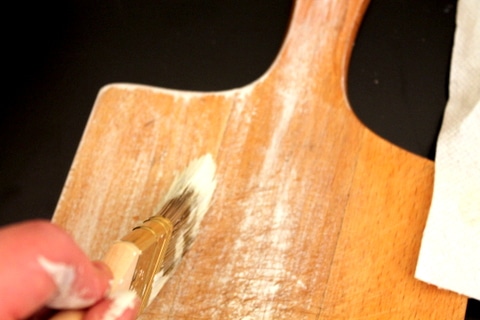 I decided to add something extra to make the cutting boards stand out a little more. I found some numbered stencils and used a brownish grey paint I had leftover from another project. (When stenciling, I almost always use a sponge brush. I didn't have one on hand for this project, but made sure to lightly coat the brush and dab the paint on).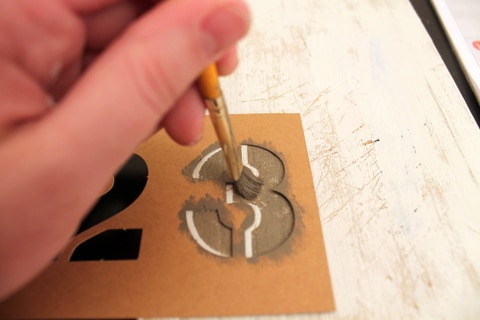 I took a small piece of sandpaper to distress the numbers on each cutting board. You can see all the old knife marks and scratches on the cutting board in the picture below. I wanted to accentuate these blemishes, and dry brushing is a perfect way to do so.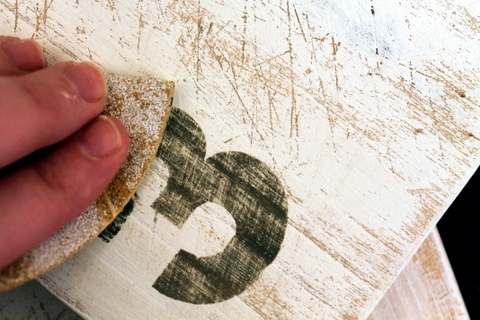 What I love about dry brushing is that it is nearly impossible to make a mistake. It's not suppose to be perfect. If you find any section you don't like on a piece you're working on, simply sand it to blend it in better.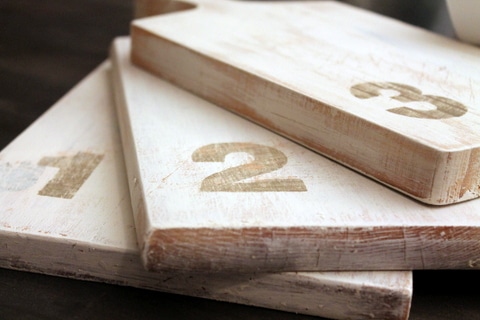 If you want to read more tips and tricks about painting your own furniture visit me at Shabby to Chic Designs. See you all next month!