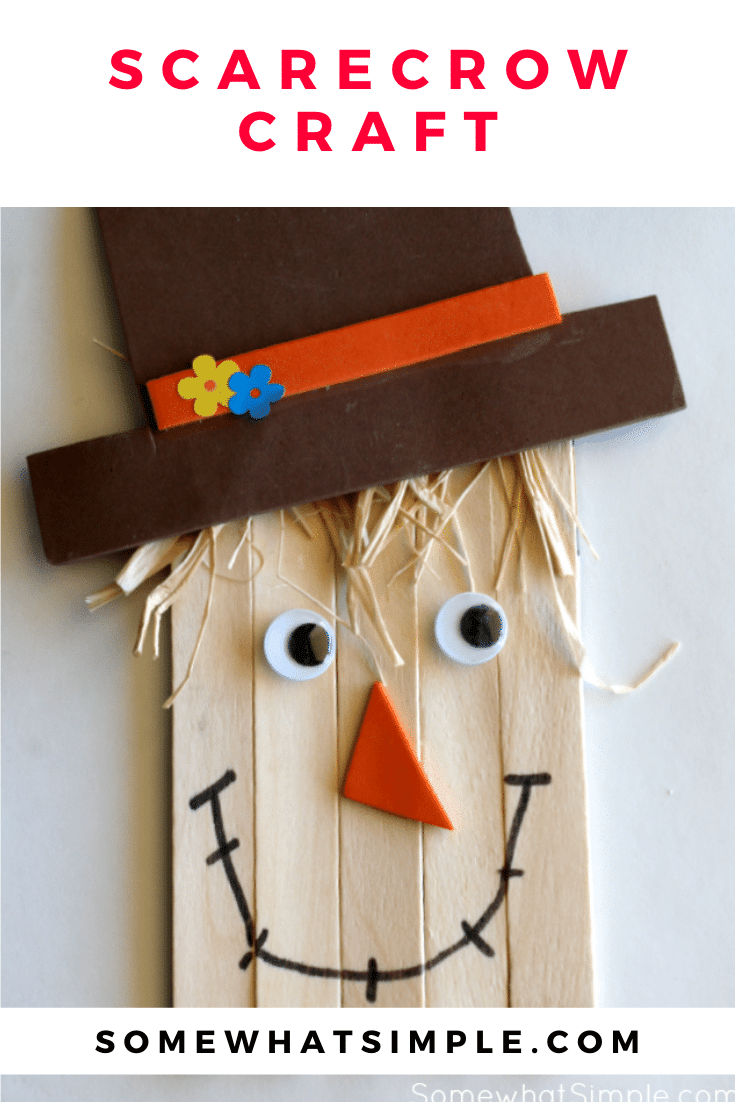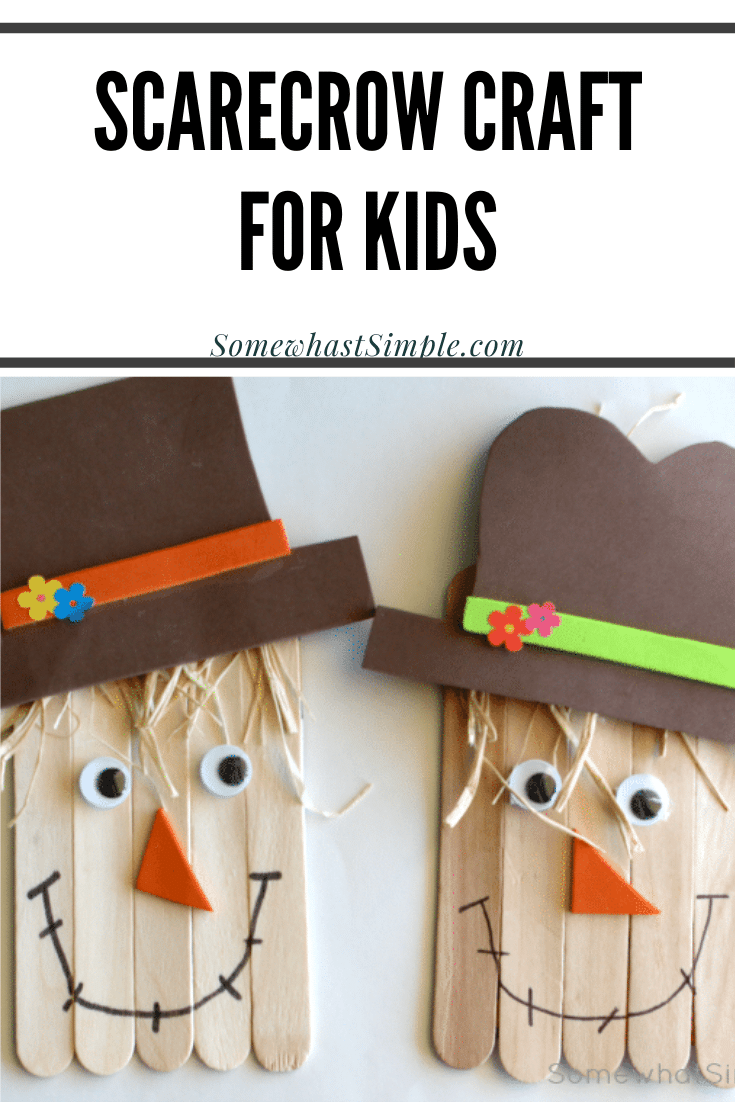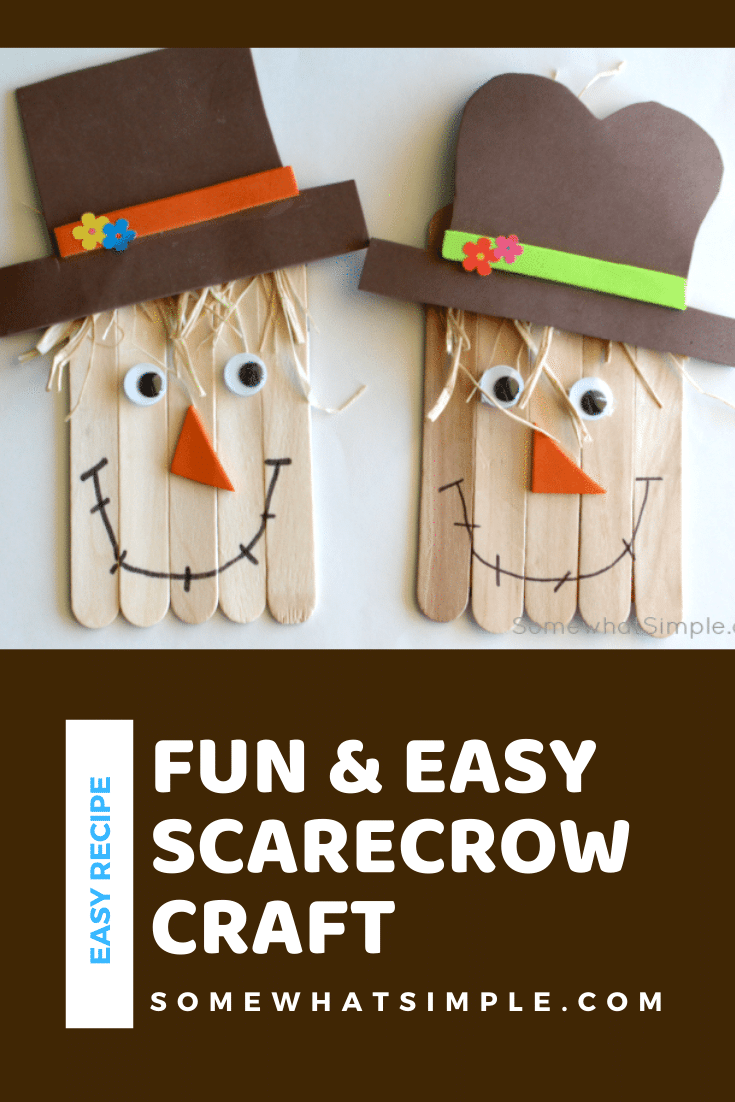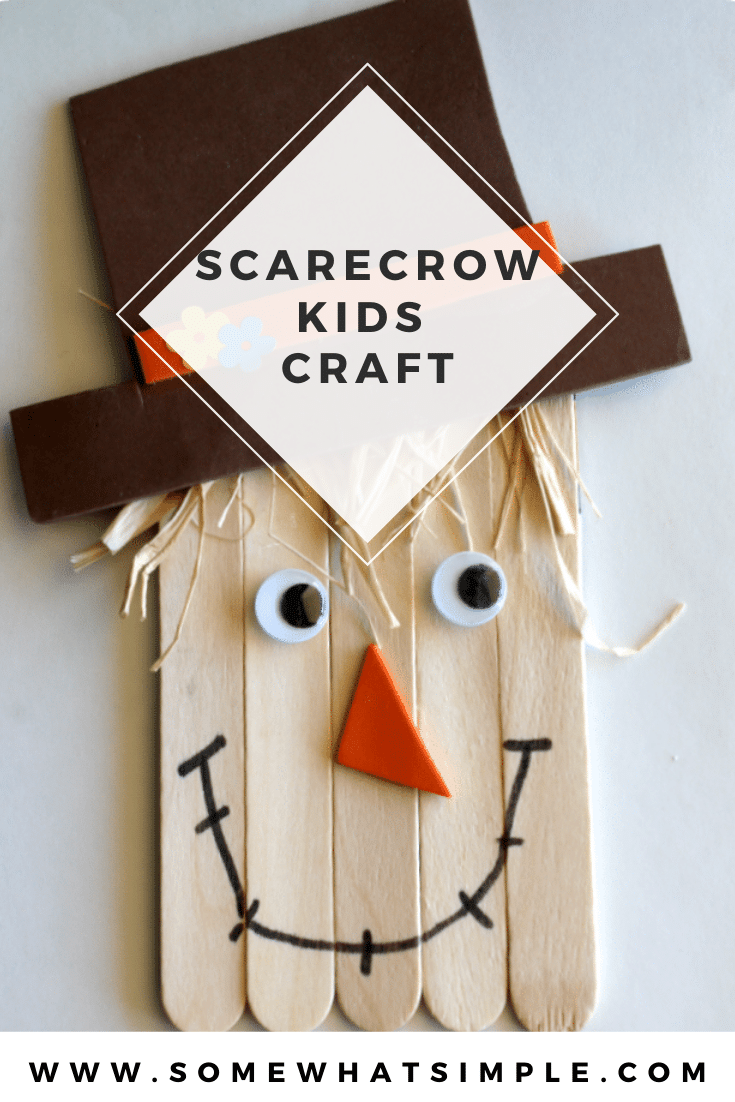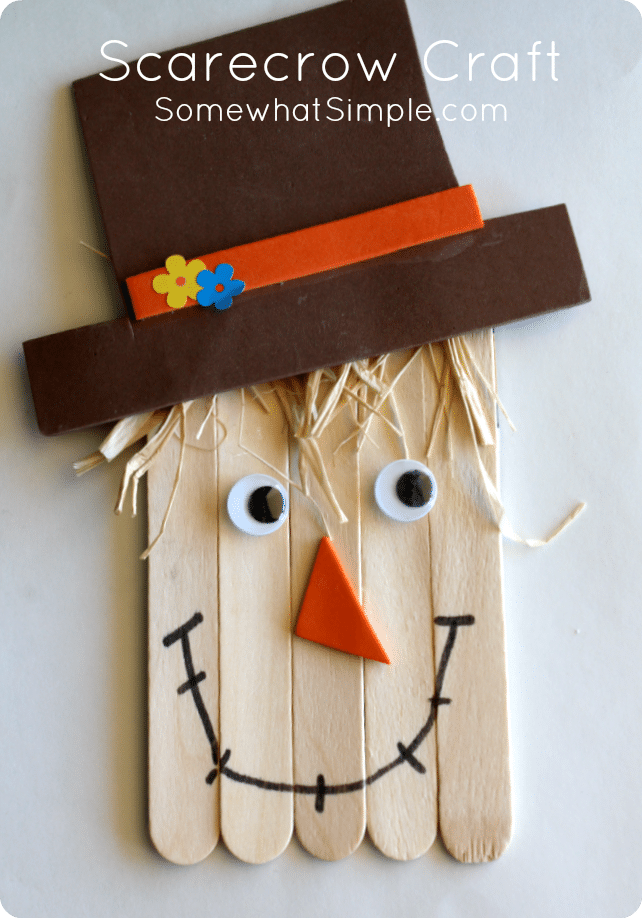 Grab a few simple supplies and get ready to create a darling little scarecrow! This simple scarecrow craft is the perfect art project to do with your kids this fall!
Here are a few more fall crafts and activities we love – Painted Leaves, Pumpkin Decorating Ideas, and Glitter Acorns.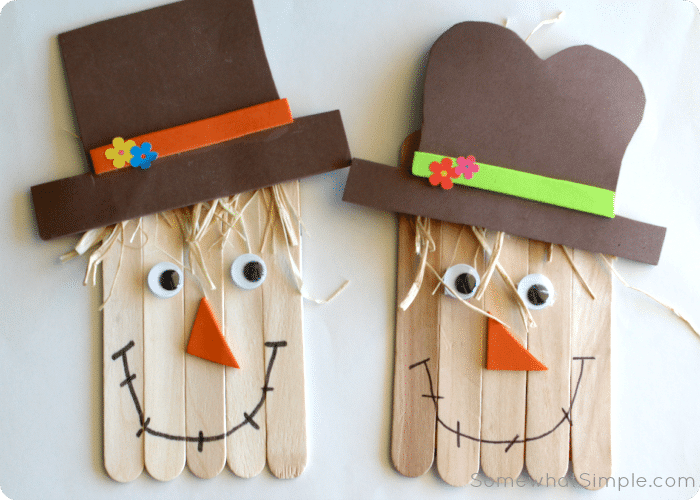 A Fun Fall Craft For Kids
If you're struggling to find a fall art project fun for your students or for your little ones at home, this scarecrow craft definitely fits the bill! I've made these with first graders and 3rd graders and both age groups did great and had a lot of fun!
These scarecrows are super easy to make and the kids can easily customize them however they like. Here are a few examples from the 3rd grade class that we made last week. As you can see, they all turned out differently and they're all so adorable.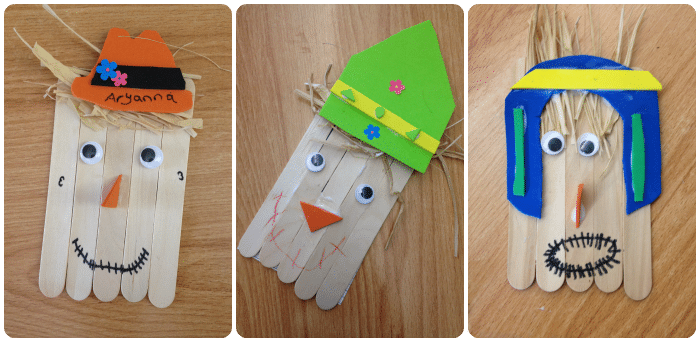 Scarecrow Craft Supplies
Jumbo Craft Sticks
cardboard (We used cereal boxes cut into 5″ x 3.5″ rectangles.)
white glue
craft foam: 1 rectangle for the hat, 1 small strip as the hat ribbon and 1 small triangle for the nose.
raffia
googly eyes
glue dots (optional)
marker or crayon
flower stickers (optional)
How To Make A Scarecrow Craft
Lay out 5 jumbo craft sticks side by side and and glue them down on top of the piece of cardboard.
Glue raffia to the top of the craft sticks in a messy fashion to create the scarecrow's "hair".
Make your hat: Cut your foam rectangle to the shape of a hat (any shape is fine!). Glue down the strip of foam to the hat and add flower stickers if you'd like.
Glue your hat to the top of the raffia. (This is the last piece that usually dries, so tell the kids to put a good amount of glue on the rafia, push the hat down firmly, then leave it alone- it will harden, I promise!)
Add your face: Glue down 2 googly eyes, or use the glue dots. Glue down the rectangle nose. Draw a smile with a crayon or marker.
AND YOU'RE DONE!!!
This scarecrow craft is easy, fun and cheap – can't beat that!!!
More Fall Art Projects
Fall is such a fun time for kids to make adorable art projects in home or school. Here are a few more of our fall favorites.