This simple end of school celebration is the perfect way to celebrate the beginning of summer! Pizza, popcorn, and popsicles – what could be better?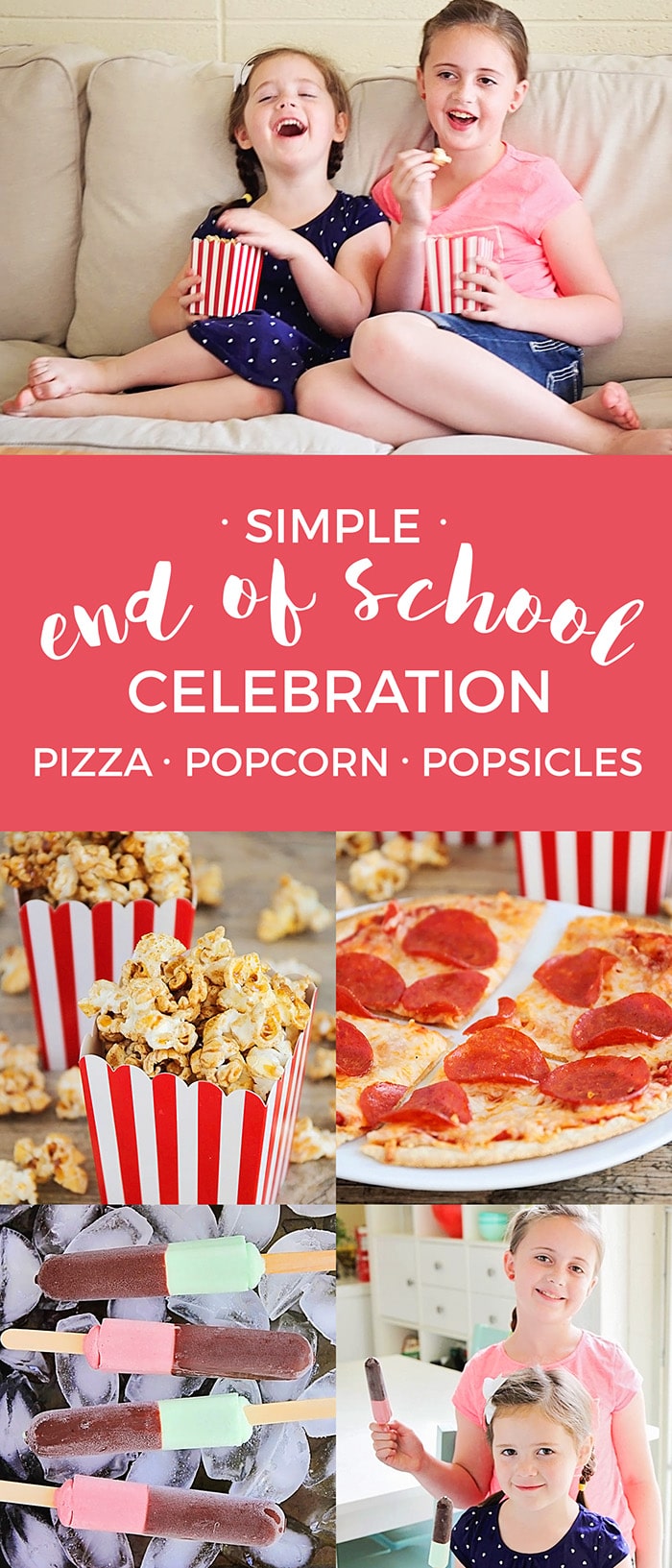 I have a love-hate relationship with the end of school. I'm always really excited for summer days, lazier schedules, and spending our time splashing in the pool, but I sometimes dread the lack of routine. Plus, when it's all on me to entertain two crazy kiddos all day long, things get a little nuts around here. It doesn't help that I have a reputation with my kids as being the worst end of school mom ever. When my oldest was in kindergarten, I completely blanked that the last day of school was a short day, and totally forgot to pick up my daughter. 30 minutes later, the office called me to ask when I was coming, and I arrived shortly after to find my daughter sobbing and saying that I had ruined kindergarten for her. Yikes! This year my oldest is finishing third grade and my youngest is finishing pre-K, so I decided a simple end of school celebration was in order.
School Celebration for the End of School
I put together three of their favorite things (pizza, popcorn, and popsicles) and we had a fun family movie night to celebrate!
My kids are always thrilled when I let them make their own pizzas, even though they are totally boring and only like cheese and pepperoni. To speed things up, we used whole wheat tortillas for the crust, and they were a hit! The kids took their pizza making responsibility very seriously.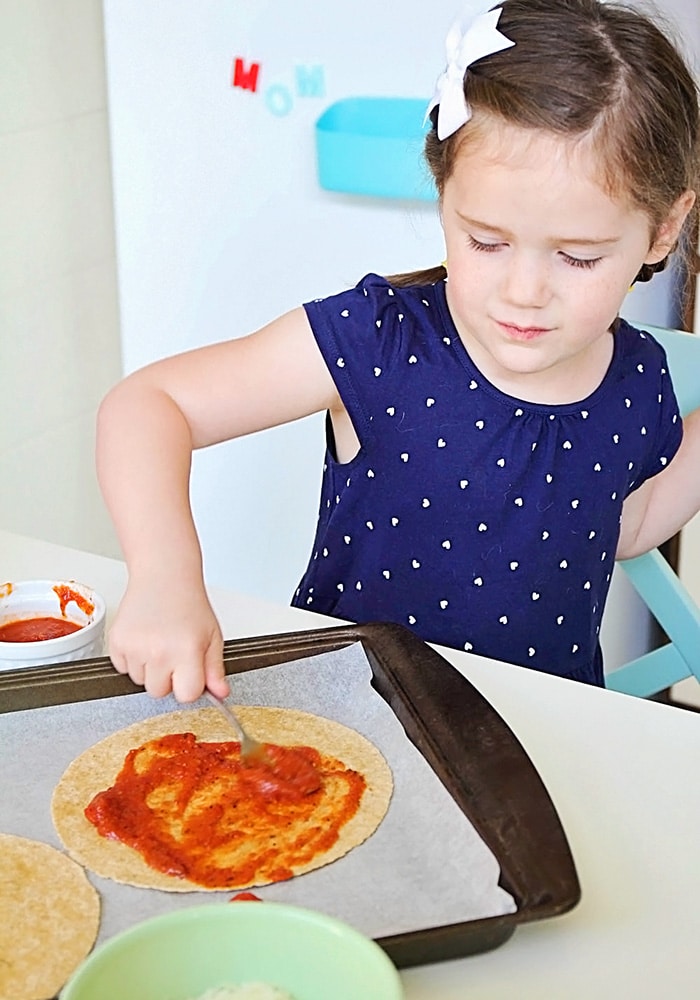 I love those little hands reaching into the cheese!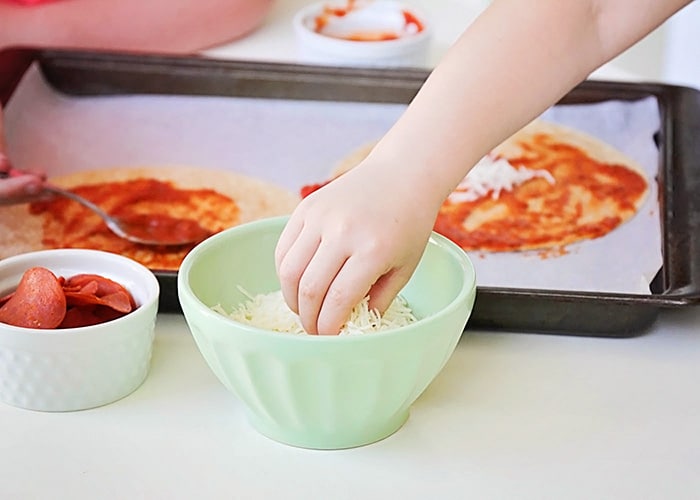 And… the finished products! We baked them for about ten minutes, until the cheese was melted and bubbly, and let them cool for about five minutes before slicing. The girls loved them, and I loved that they were quick and easy, plus relatively healthy (as pizza goes)!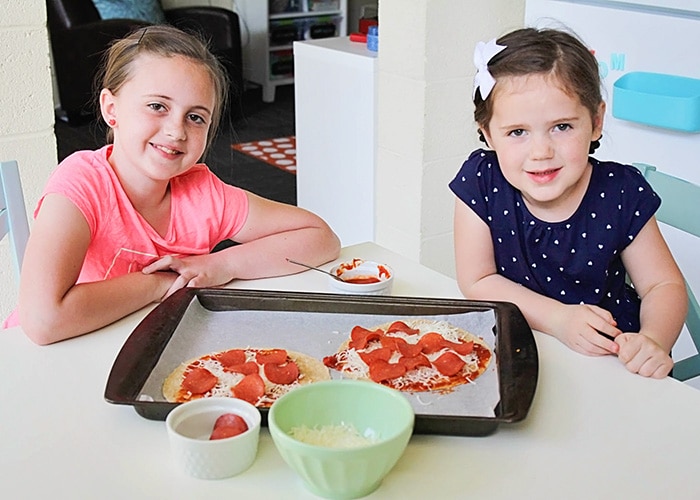 Easy Tortilla Pizza
INGREDIENTS (FOR EACH PIZZA):
1 whole wheat tortilla
2 tablespoons pizza sauce
1/2 cup shredded mozzarella cheese
8-10 slices turkey pepperoni (or other toppings of your choice)
DIRECTIONS:
Preheat the oven to 350.
Spread the pizza sauce over the tortilla. Sprinkle with cheese and top with pepperoni.
Bake 10-12 minutes, or until cheese is melted and bubbling.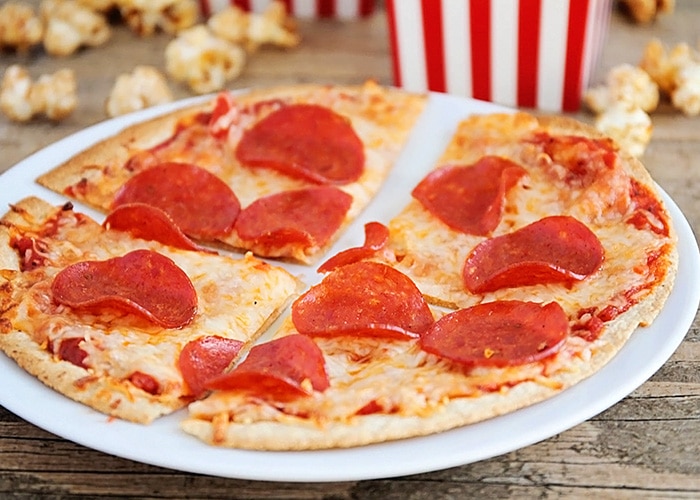 After our pizza dinner, we had some delicious popsicles for dessert.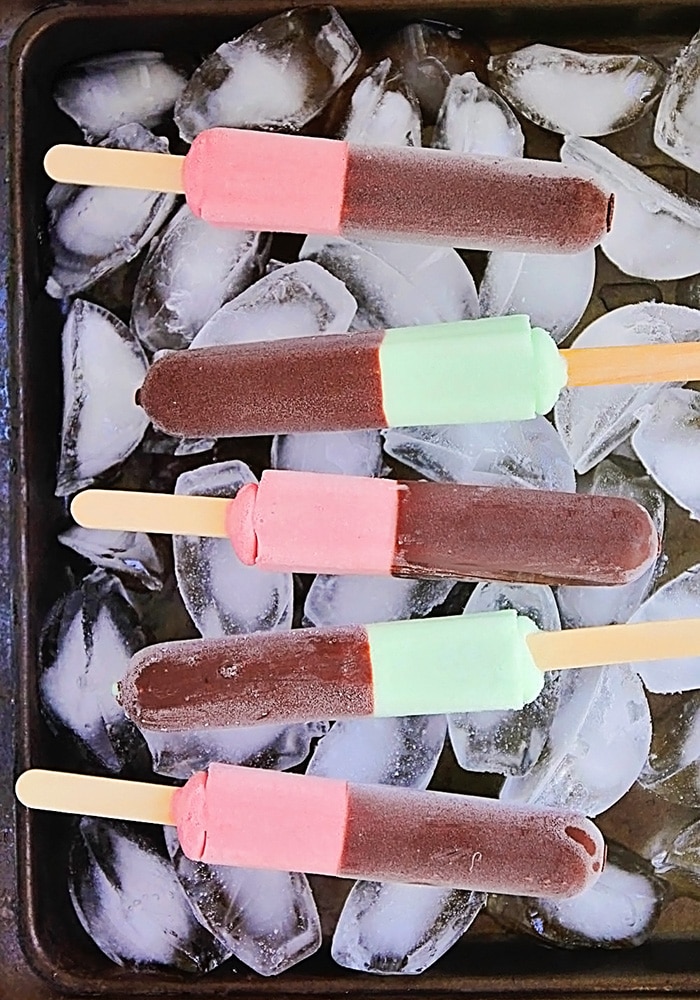 Finally, I made some churro popcorn for munching during our movie night. I have to say, this is some of the very best popcorn I've ever had! It's sweet and cinnamony and perfect for snacking!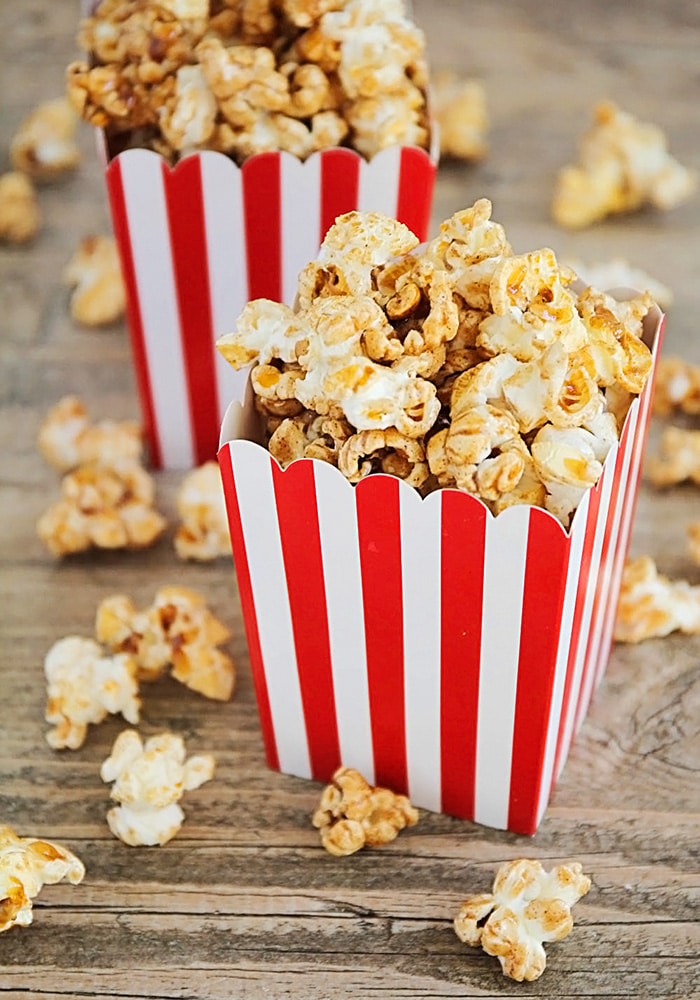 Churro Popcorn
INGREDIENTS:
1/2 cup popcorn kernels
2 tablespoons coconut oil
1/4 cup sugar
1/4 cup brown sugar
1 teaspoon cinnamon
salt (to taste)
DIRECTIONS:
Line a baking sheet with parchment or foil and set aside.
In a stovetop popcorn popper, combine the popcorn kernels, coconut oil, sugar, brown sugar, and cinnamon. Place the popper over medium heat.
Close the lid and cook, agitating constantly, until the kernels start to pop. Continue to agitate until the popping starts to slow to a few seconds between pops.
Pour the popcorn out onto the prepared baking sheet and use a spatula to spread it apart and break up any large clusters. Sprinkle with salt. Let cool before eating.
My girls gobbled it up while giggling at the movie they had chosen, and it was the perfect way to end our simple end of school celebration. I think I have now redeemed myself as the cool end of school mom. 🙂