Here is a fun idea-  Scrap Paper Christmas Trees. It is super simple- just the way I like it!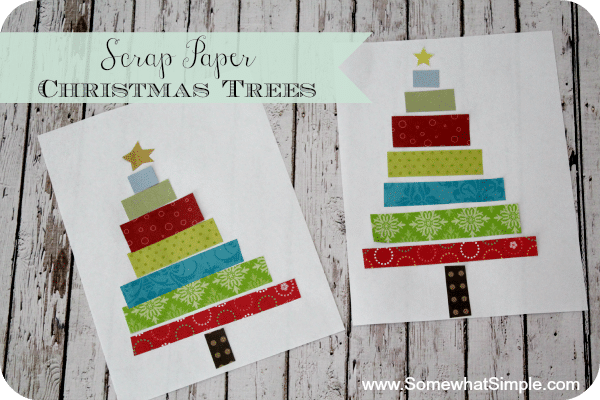 Not only is this an easy kid's craft that teaches them to sort items by size (the preschool teacher in me looks for the educational value- ha ha!) but this project also uses all those pretty scraps of paper you can't bear to part with!
Materials Needed:
6-7 Scraps of colored paper in varying lengths
1 Glue stick
1 Sheet of plain paper
1 Star Sticker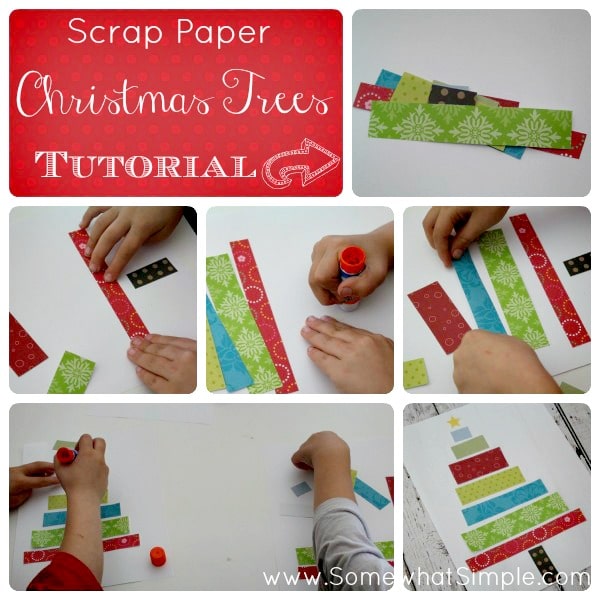 Directions:
Give each child a small stack of the scrap paper & a glue stick. Have them choose 1 to be the trunk and then help them organize their scraps by length, with the longest one at the bottom, touching the trunk.
Once they have the correct order, have them glue down their paper to form a tree.
Top the tree with a star sticker and call it good!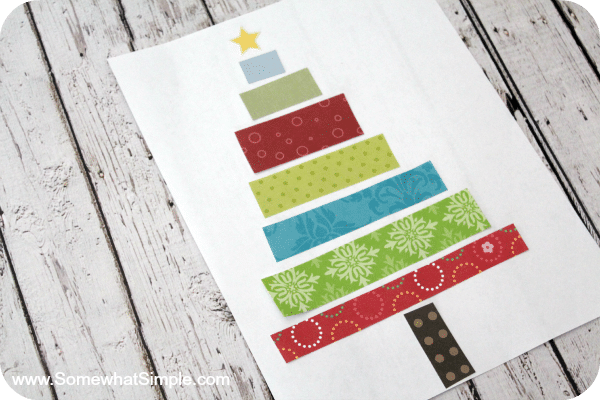 My kids (ages 6 and 4) loved this project! It took maybe 15 minutes, which was perfect for their attention span. What these pictures don't show are the "decorations" they added with other stickers and markers after I thought craft time was over. They had a blast!