Dig through your scrapbook supplies stash or head to the craft store to pick out some fun Valentine's Day paper for this easy-to-make scrapbook paper hearts wreath.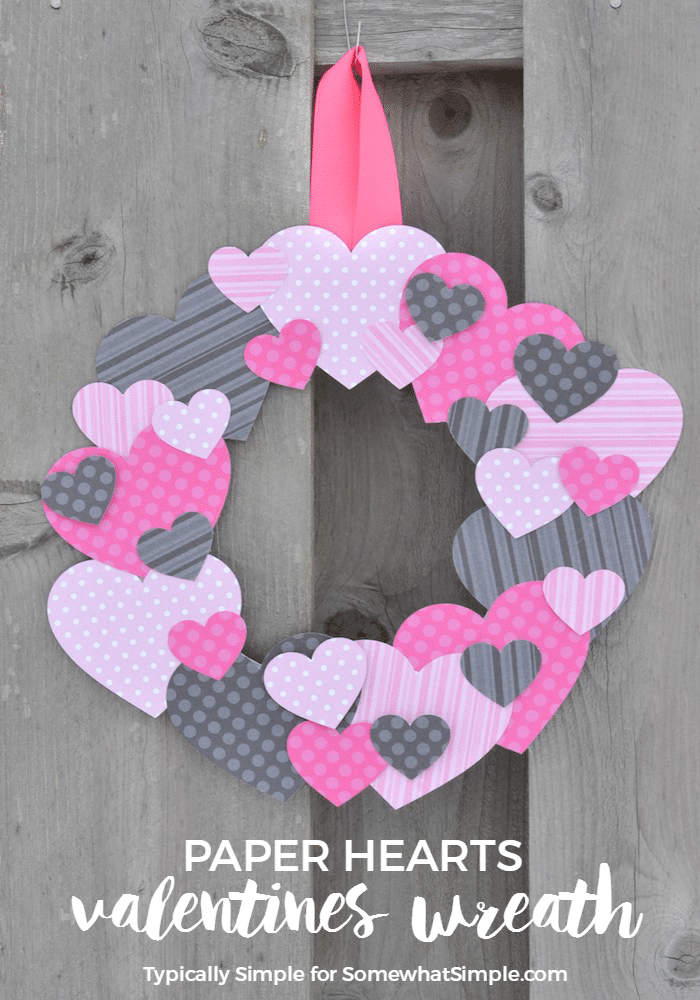 The door to our basement is right in the middle of our kitchen and I love crafting simple, holiday wreaths to hang up on that door. This scrapbook paper hearts wreath is just that, in fact this is a perfect project to make with the kids!
Scrapbook Paper Hearts Wreath
Materials Needed:
scrapbook paper
cardboard
hot glue gun or school glue
scissors
large bowl for tracing
paper heart templates or cookie cutters
ribbon
sticky dots (optional)
Directions:
Get started by using a bowl to trace a large and small circle onto a piece of cardboard, then cut out to create the base of the wreath.
Next you will want to start tracing hearts onto scrapbook paper. You can use paper templates, cookie cutters, or even your Silhouette Cameo or Cricut. You will want to cut out a variety of sizes in different colors & prints.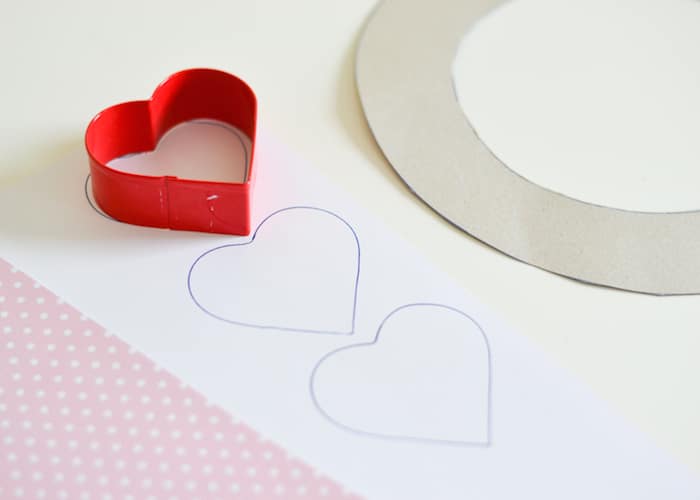 3. After you have all of the hearts cut out, start arranging them on the cardboard to get an idea of how you want to finished project to look. I found it easiest to work with the larger hearts first, creating the base layer and then going back and filling in gaps with the smaller sized hearts.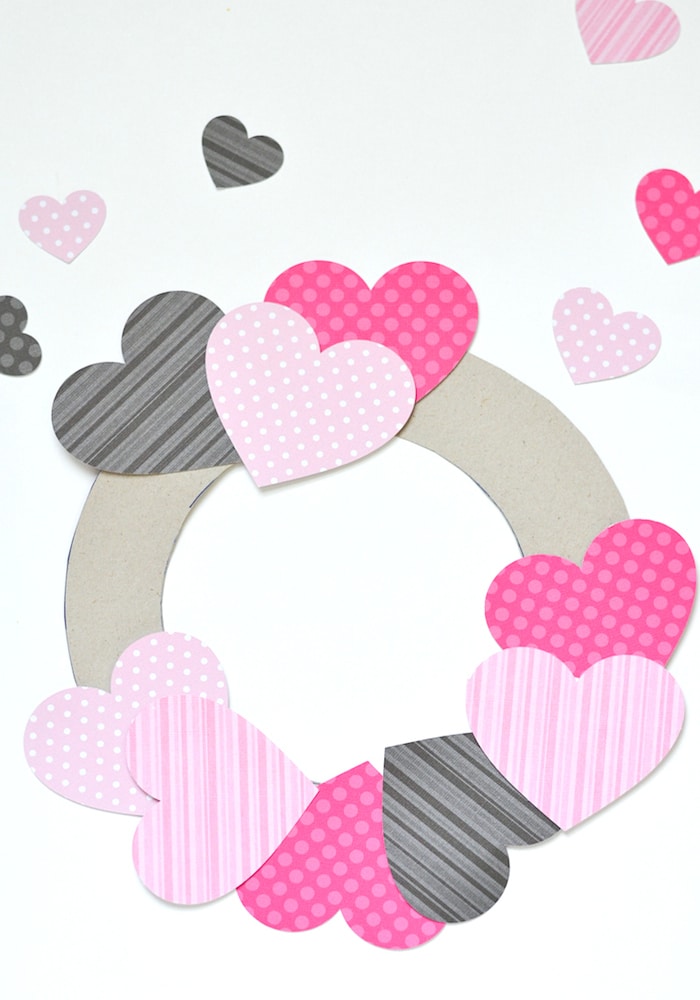 4. Attach the hearts to the cardboard base using glue – hot glue works great, but if you are making this project with kids, school glue will also work just as well!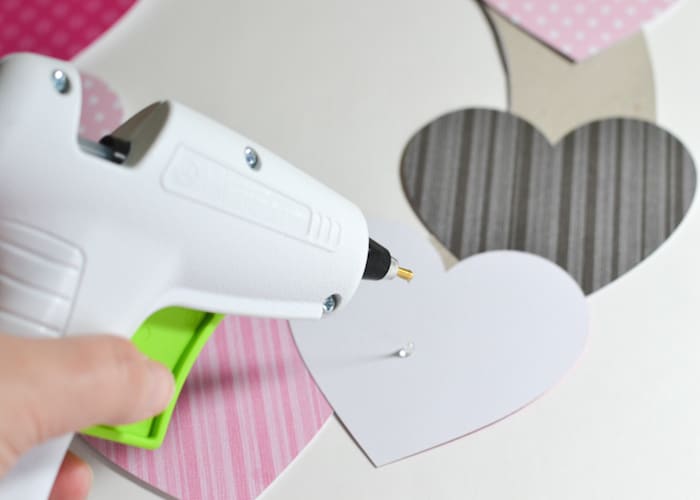 5. Add a little dimension to the wreath by making a few of the hearts "pop out" a little. Simply place some sticky dots on the backs of the hearts you want to pop- it works great!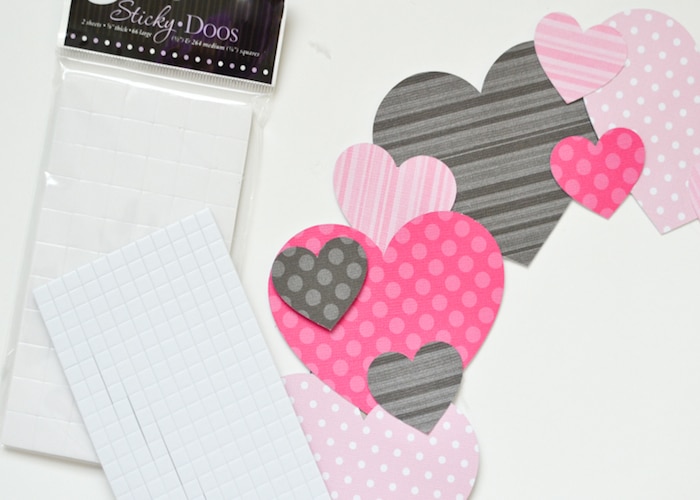 6. Keep adding smaller scrapbook paper hearts to fill in any gaps and add some more interest around the wreath. (You could even bust out the glitter and add a little sparkle!)
7. Finally, add a hanger to the wreath by attaching some coordinating ribbon to the back with hot glue. Easy peasy!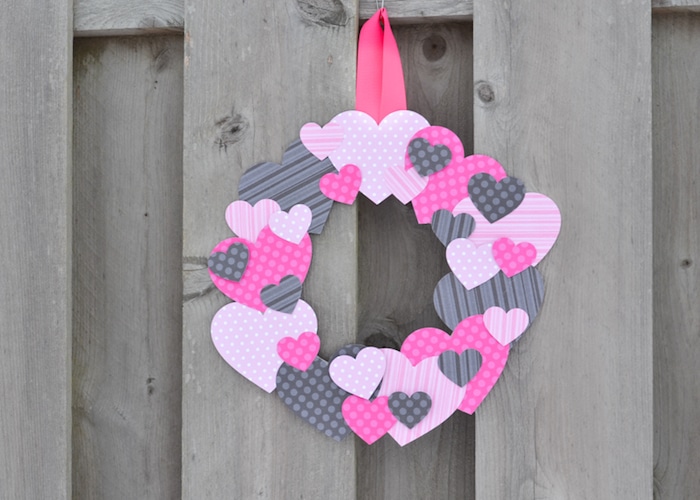 Now find the perfect place in your home to hang your cute scrapbook paper hearts wreath! This would even be a cute craft for the kids to make for grandparents as a Valentine's Day gift!
HAVE FUN!
. . . . .
For even more holiday wreath and door decor ideas, be sure to check out these projects.

Cupcake Liner Wreath | Coffee Filter Candy Corn | Patriotic Paper Dahlia