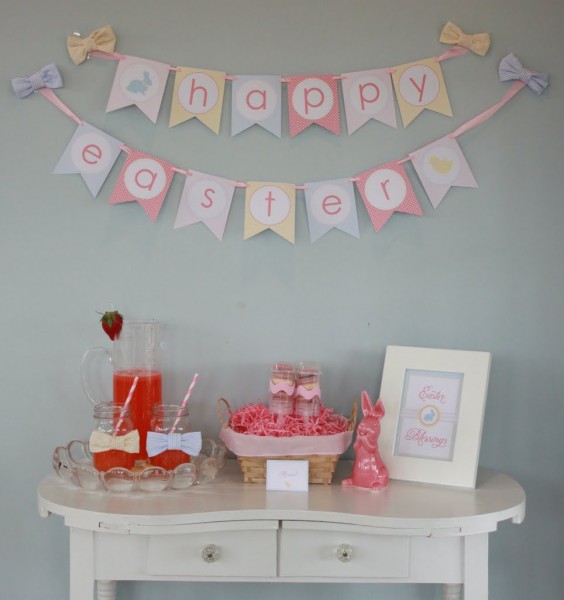 Hi there! It's Deanna from Mirabelle Creations and I'm so excited to share this Spring Easter Party with you! Although Easter falls later in the calendar year than normal, this year, it's not too early to start planning your Easter party. Even if you still have snow on the ground where you are, this Spring party will brighten your day. This party was inspired by two of my favorite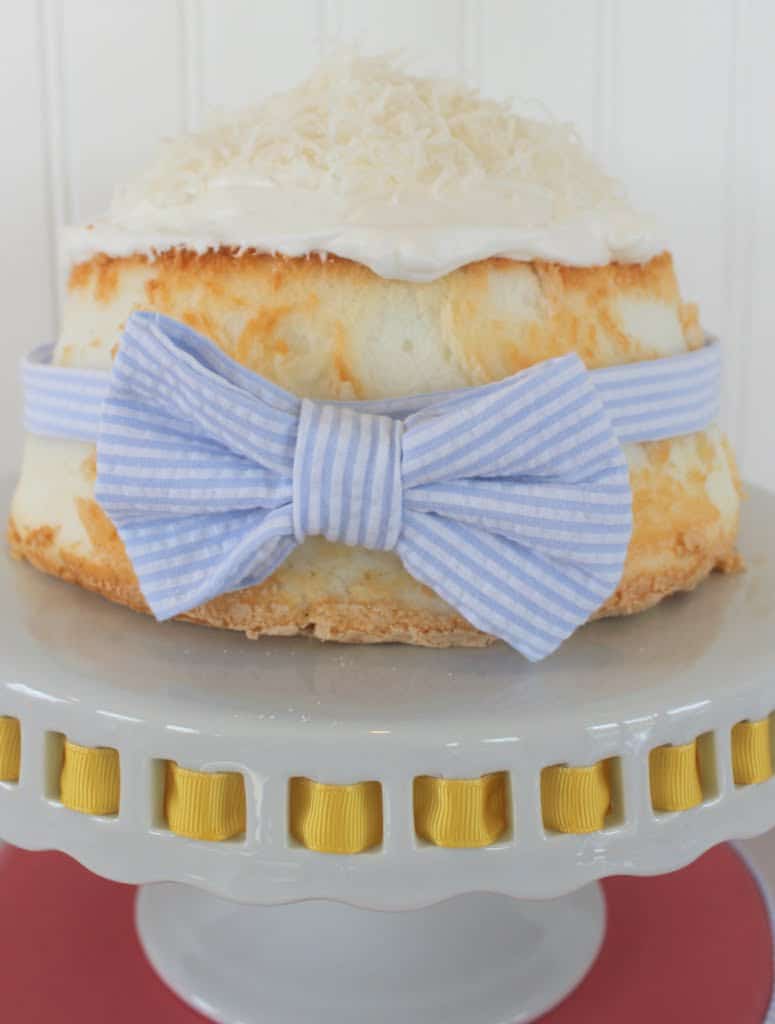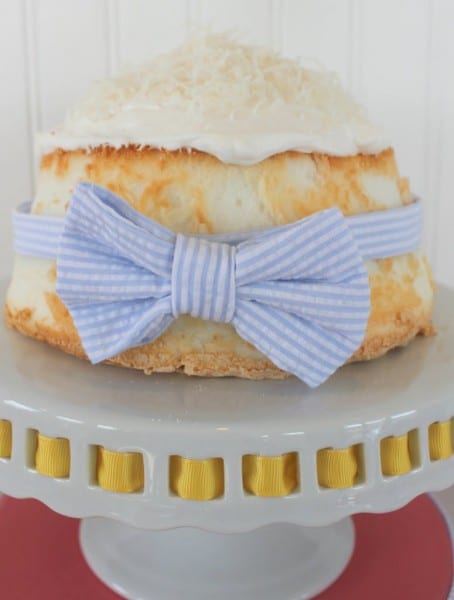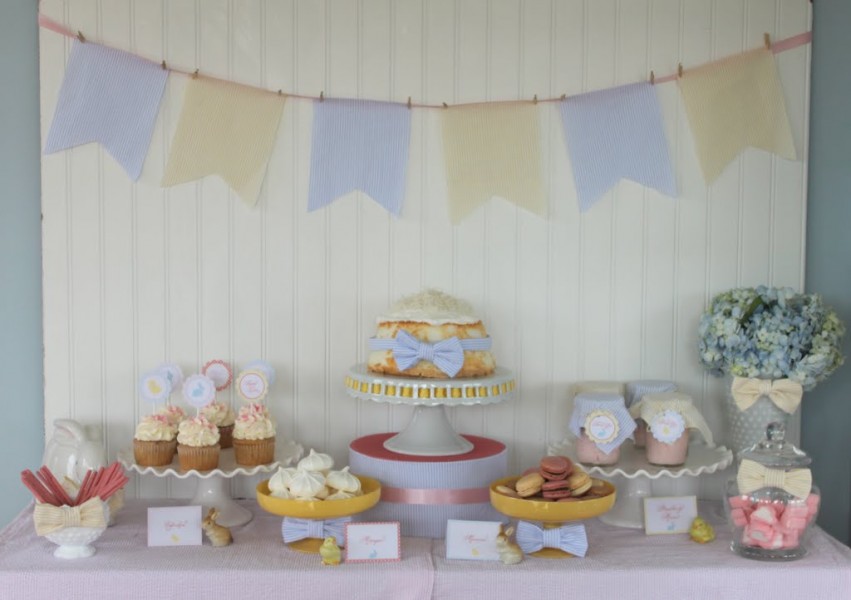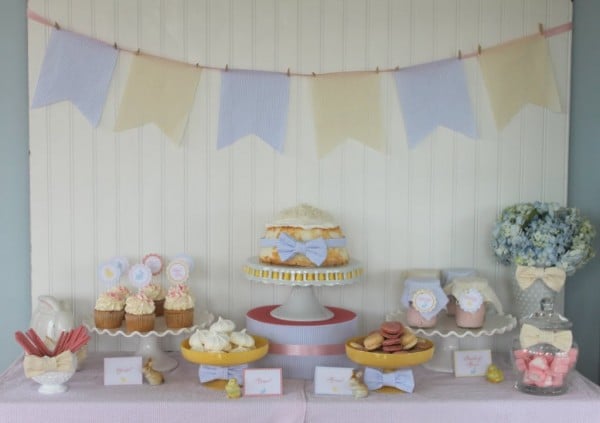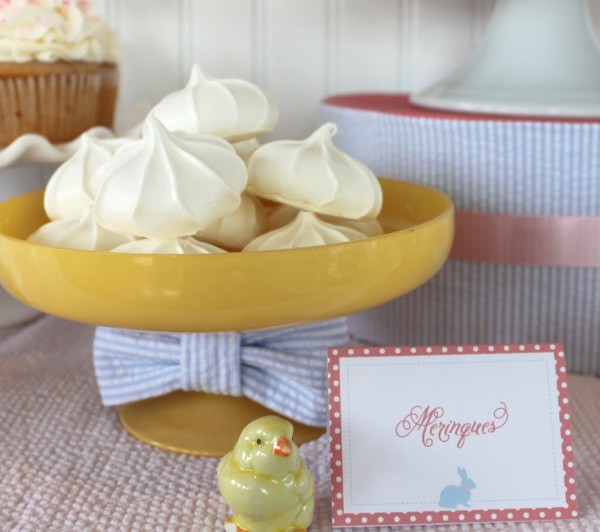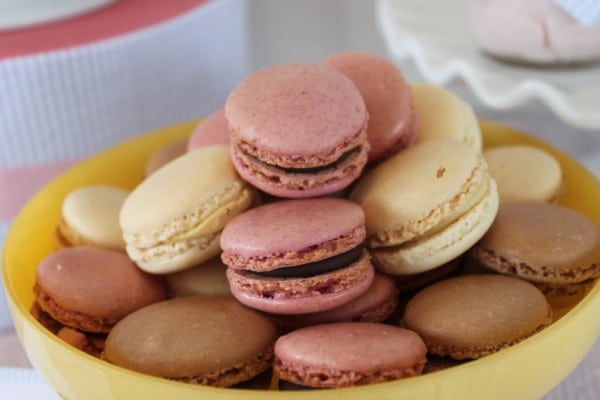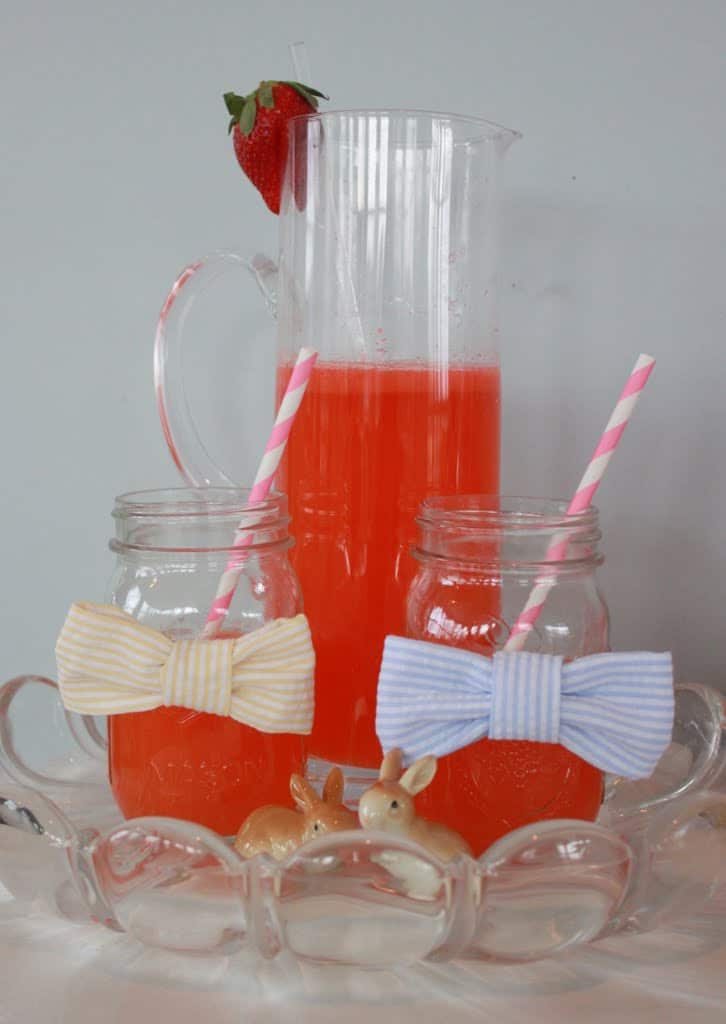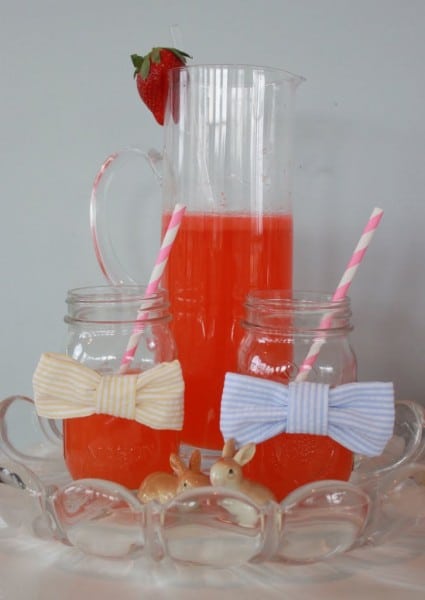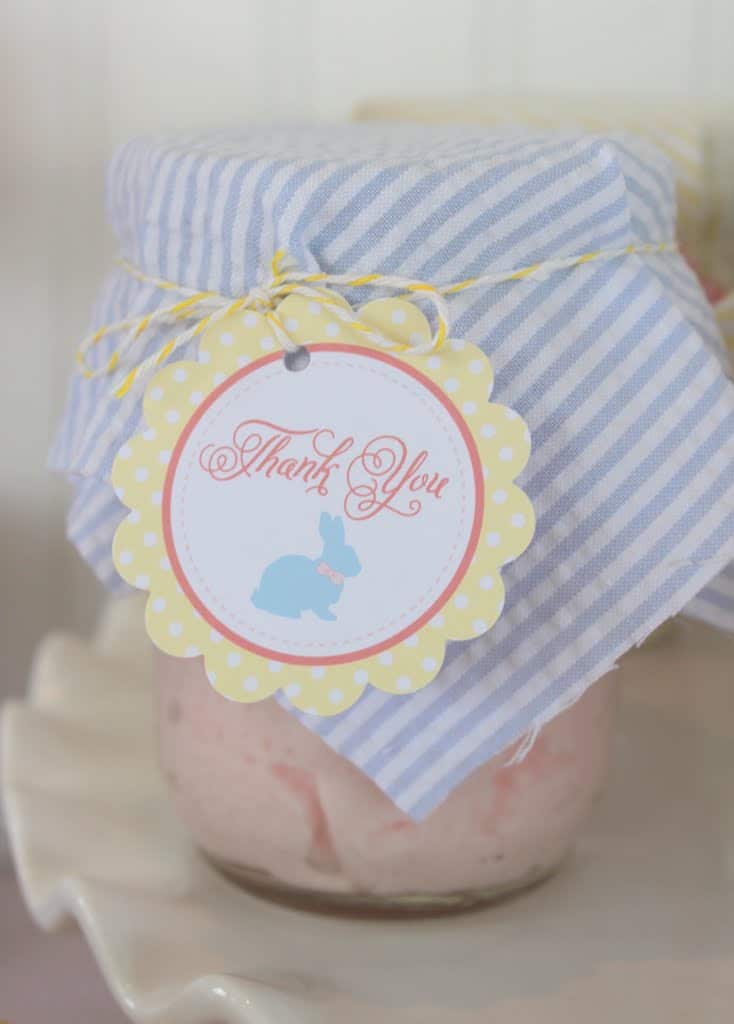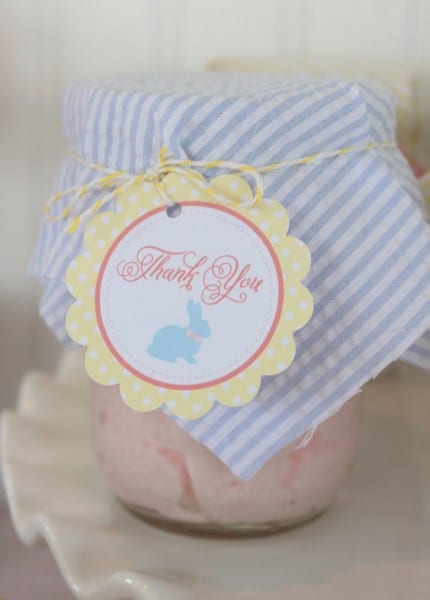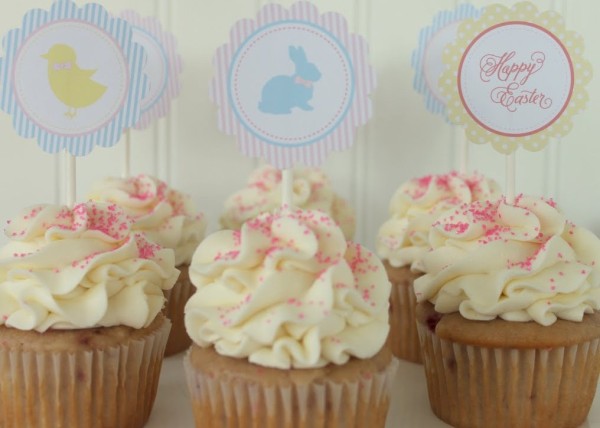 Party Details:
For this Spring Easter Party, I first made several little seersucker bows to use for the decor. I simply attached them to table items, like this hobnob vase and ceramic bunny, using a glue dot. Blue hydrangeas were the perfect spring flower and added a little pop of blue to the table.
For an Easter spread or other Spring party, consider serving lighter fruit based desserts. Strawberry Filled Vanilla Cupcakes with Vanilla Buttercream were topped with the cupcake toppers from our Seersucker & Bow Ties Printable Party Collection. Strawberry Mousse was served in pint sized mason jars topped with seersucker. Thank you tags were attached to the mason jars with baker's twine. The mousse can be placed in the jars several hours before the party or even the night before. French Macarons in assorted flavors are a light and fluffy Easter dessert. Macaron Push Up Pops were also made by simply placing extra macarons in push up pops containers. These portable goodies can be enjoyed at the party or taken home to enjoy the next day. Vanilla Meringues are another great choice for an Easter dessert table. I love that they are made with egg whites since eggs are such an ubiquitous Easter item. Angel Food Cake is probably my favorite Easter cake because it reminds me of the angel that guarded the empty tomb. The Angel Food Cake was topped with whipped topping and toasted coconut. One of the homemade bow ties was also placed around the cake. The bow tie can be removed before cutting the cake.
Sparkling Strawberry Lemonade is a refreshing spring drink that goes well with Angel Food Cake and can be enjoyed by guests of all ages. The printable party banner was dressed up by adding little bow ties on the end of the ribbon. The bow ties were also placed on the mason jar glasses used to serve the Sparkling Strawberry Lemonade.
Seersucker was also used to make a simple, sweet flag banner behind the dessert table. To make the banner, I cut the seersucker into flags. Ribbon was secured to the back of a white bead board sheet from Lowe's. To attach the flags, I used mini clothespins. The dessert table was also topped with two pink ruffled seersucker table runners.
For more Spring party ideas, please visit me over at Mirabelle Creations. Happy Spring!