Hi Somewhat Simple readers! Rhonda from home.made. here, and I'm so happy to be back again with you this month to share some of my tips for selling items quickly on the ever-popular Craigslist.
Whether you're a serial decorator, a side-business furniture rehabber, or perhaps are just ready to purge your household of all of the stuff… Craigslist can be a great tool to offload your household items without the pain of having a garage sale. Here are my best tips to move those items quickly from "For Sale" to "Sold".
Never Underestimate the Power of a Great Photo
As much as you're tempted to snap a photo with your iPhone and call it a day, I can not tell you how important it is to use nice photos in your listing. Poor lighting, bad cropping, weird angles… they'll all hurt your chances of selling your item. If you want people to notice your listing, use a great photo. Use natural light, a clear focus, and take full pictures of the item whenever possible so potential buyers know what they're getting. People are more willing to see/buy an item if the photo is a clear representation of what they'll be getting.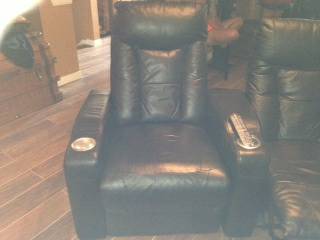 This is a listing for a leather chair and this is the feature photo. Overhead lighting gives a glare on the leather and there's an overall haze that makes it difficult to see the true color.
And here's another… it's out of focus, there's low lighting, and it's just a partial image of the chair. This photo does not make me want to buy this chair, how bout you?
Now, here's the photo I used for the leather chair I posted for sale: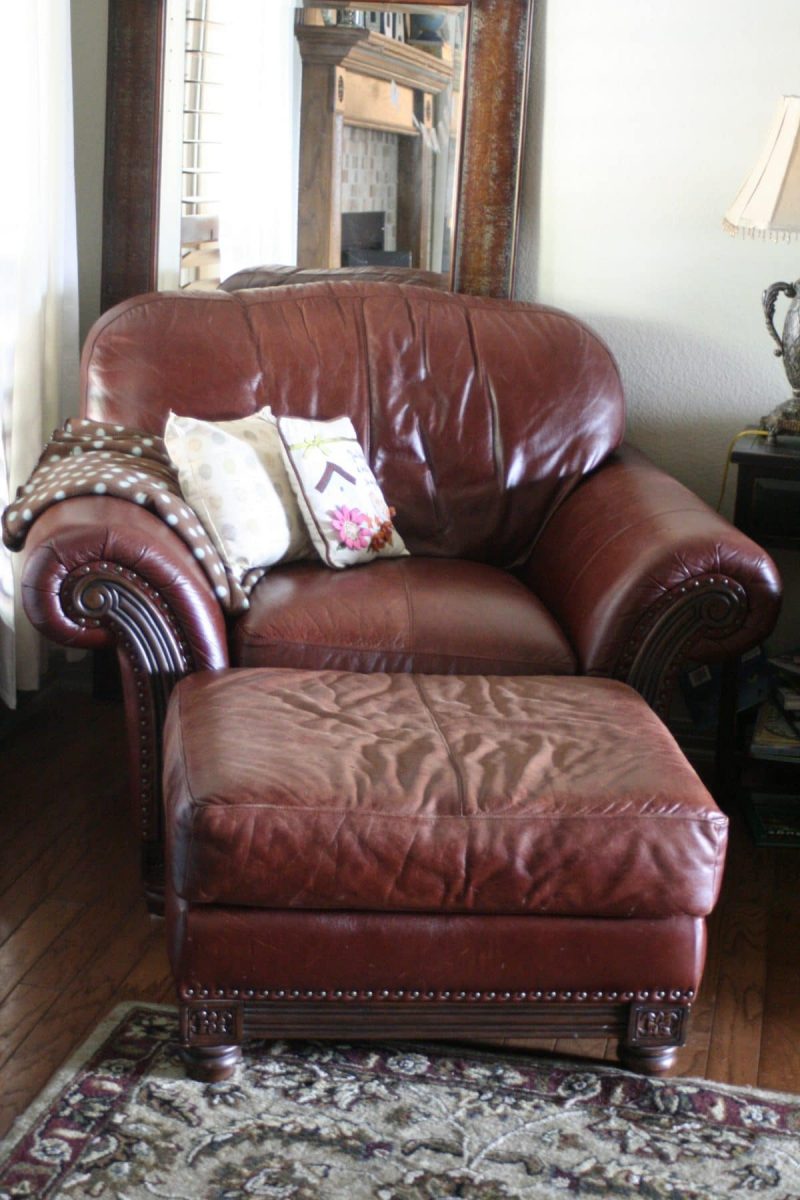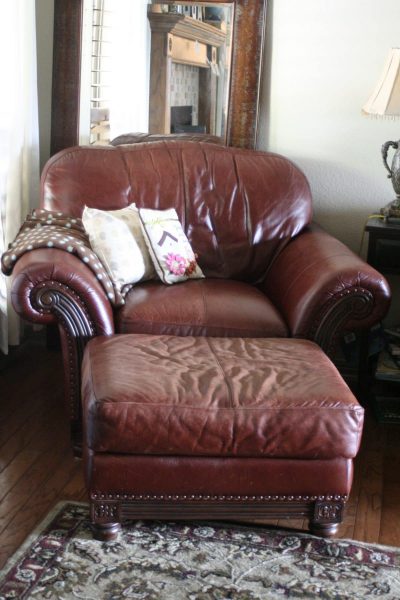 The photo is clear, has good natural light, and you can see the entire item and its condition… all key to attracting buyers to your items. See what I mean about the difference a good photo can make?
Take the Time to Stage Items for Photos
This tip goes hand in hand with taking great photos of your item. Take time to stage your items for sale just as you would if you were selling your home. Buyers like to see what the item can potentially look like in their home. The photo of the chair above includes a snippet of the floor rug, some pillows and a cozy throw for snuggling, and shows it placed in a corner of a room. It's a much nicer view of an item than, say, this photo, complete with a view of an open book, phone charging, and a laptop. If you want it to sell, make it pretty!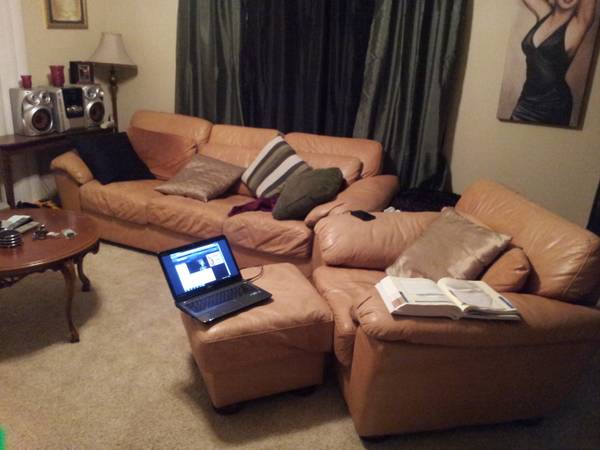 Price your Item to Sell
Before I list an item on Craigslist, I search for comparable items to see how they're priced. Then, I check to see how long the item's been listed for sale. If the listing is older than a month, chances are the price isn't quite right so that's something to keep in mind when choosing a pricepoint. Seriously consider both what you believe your item is worth (fair market value or time/labor for custom items) and for how much you'd like to sell it, then find a happy medium. I tend to start on the higher side to allow some bargaining room, as most Craigslist buyers will ask you if you're willing to negotiate and this will give you some wiggle room to accomodate.
Give a Detailed Description of the Item
Last but not least, it's so important to give a detailed, accurate description of the item for sale. Again, the more the buyer knows about the item (in addition to your great, staged photos), the more likely he/she will be to make the trip to see your item and hopefully buy it! Describe features (mahogany leather, wood accent, nailhead trim) and the condition of the piece, including any defects like tears, rips, stains, etc. (Be honest here people… admitting there are flaws will not necessarily detract buyers. With used items comes wear and tear and most buyers are okay with that. ) You'll also want to include dimensions of the item you're selling, particularly if it's home decor. Buyers need to know if an item will fit in their home, their vehicles, etc., and some don't want to wait to hear back from you so they'll skip over to the next item without so much as a blink.

So, are you ready to get those items listed and sold once and for all? Using these tips, you will be well on your way!
**And in case you were wondering about the leather sofa and chair set that I listed… it sold in less than two hours, and I had about ten interested buyers. Guess the proof's in the pudding ;). Try it and see!