Hi again, Somewhat Simple readers!  It's Jill again from Create.Craft.Love!  School is just around the corner!  The stores are beginning to fill up with fall, Halloween and even Christmas decor.  Some kids are already back to learning.  I wanted to share a simple kid's craft for all of our little students!  Help keep their supplies organized with these Silly Faces Pencil Holders!
Wanna make your own Pencil Holders?
Here's what you need:
Empty cans
Googly eyes
Buttons
Any variety of feathers, yarn, pipe cleaners, etc…
Start by cleaning your empty tin cans and drying thoroughly.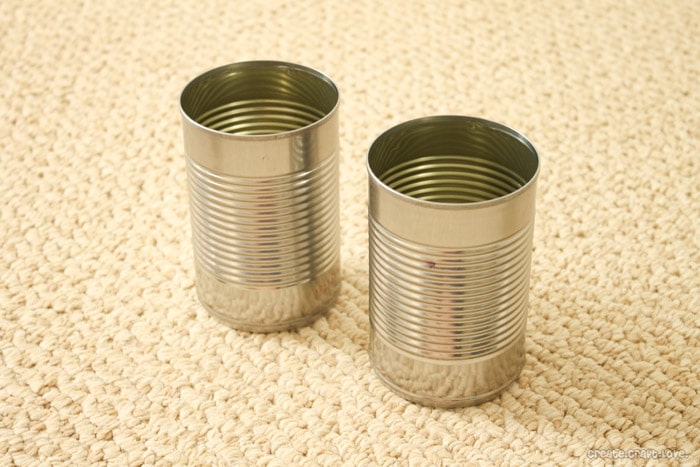 Disclaimer:  Children should be supervised when working around hot glue!  We don't want any little fingers getting burned!
My 3 year old is very good at working around hot glue.  I give him creative authority and he will point to where he wants the glue applied.  I apply the glue and then he carefully adds the element.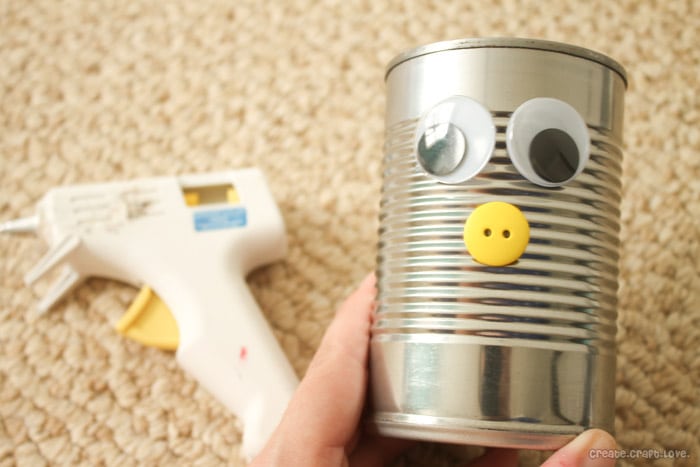 Add your googly eyes, buttons, etc.  For the ones I made, I cut mouths out of adhesive vinyl and applied them to the cans.
Then add your "hair".  We used pipe cleaners, yarn and feathers!  It's your creation – do whatever you want to personalize it!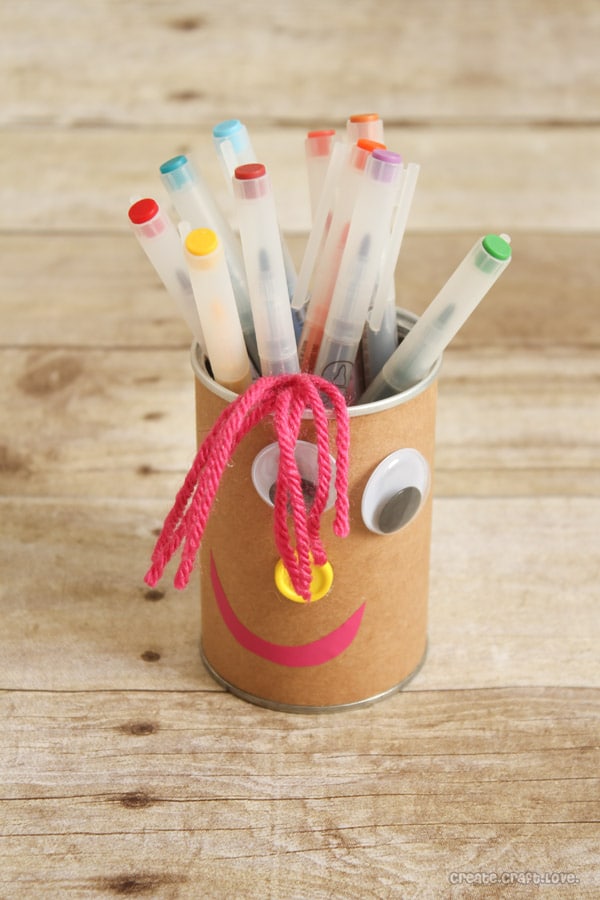 This is the pencil holder my kiddo made!  I love how the face is lopsided!  It's my favorite out of all three.  He uses these in the playroom to organize his markers and crayons.  School age kiddos can add these to their desks or wherever their homework station is!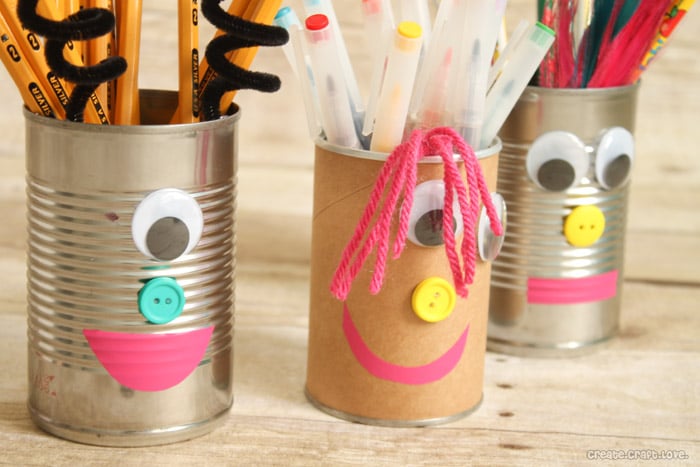 You could also use foam, paint, felt – the possibilities are endless!  Whatever you create, have fun with it!
If you are looking for other fun Back to School Ideas, I would love for you to stop by Create.Craft.Love!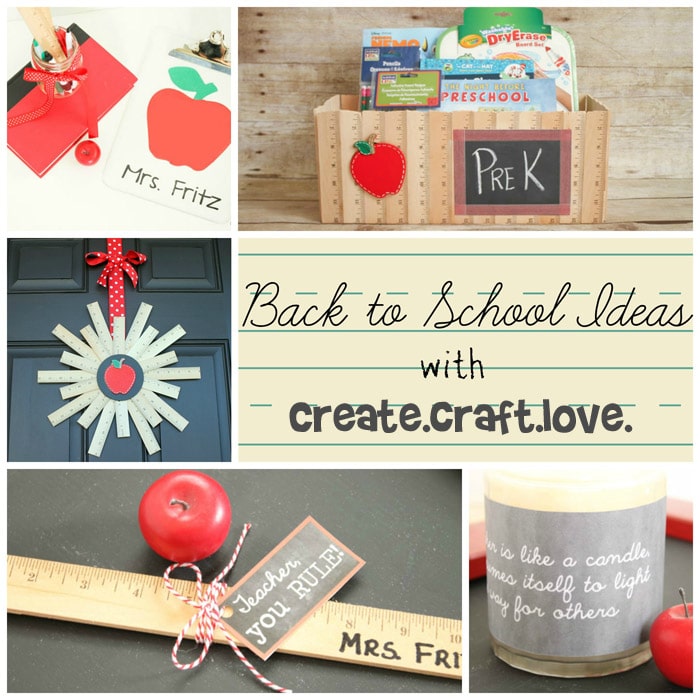 Happy crafting!