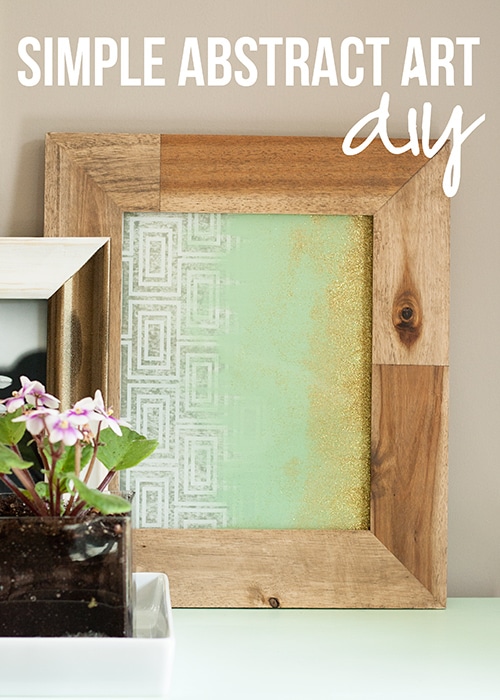 Now that we are well into the warm weather, I have been wanting some summery artwork to brighten up my entry table.  But with baby #3 due soon, I probably won't change any of my decor until the fall, so I need something that can be versatile enough to last several months. I created this Simple Abstract Art DIY that fits the bill perfectly! If you like the idea of having a simple DIY to last all summer too, this project is for you!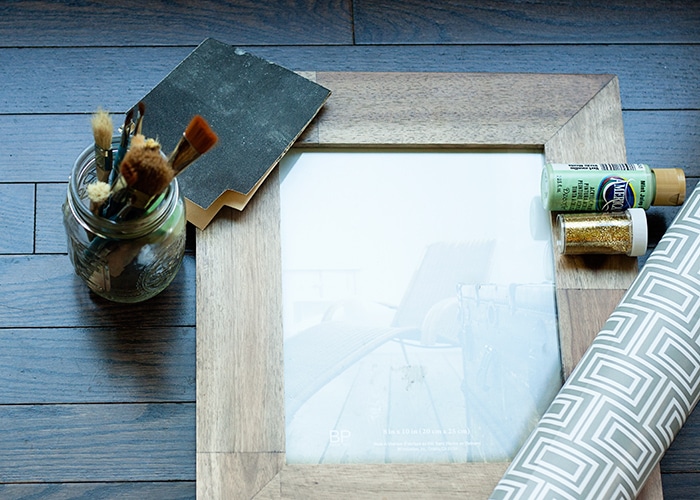 MATERIALS NEEDED:
Frame
Paint
Paintbrush
Glitter
Scrapbook paper (or decorative contact paper)
Sandpaper, optional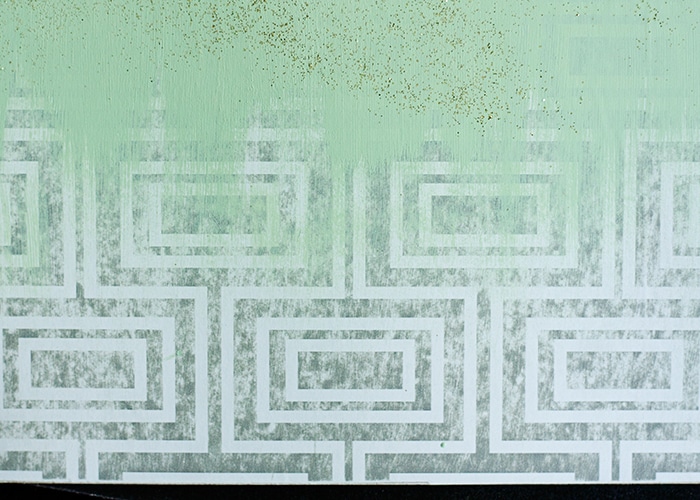 DIRECTIONS:
Cut your scrapbook paper to the size of the frame. I sanded my contact paper a bit to give it a worn look, but this is optional.
Paint one side of the paper, spreading out the paint in one direction with a dry brush.  I totally dig the look of brush strokes lately…
Before the paint dries, shake on some glitter.  HE-LLO GOLD.  I LOVE YOU SO MUCH!  I gave that a quick brush with a dry paintbrush as well.
Let it dry, then frame your fabulous creation and display it for all to see!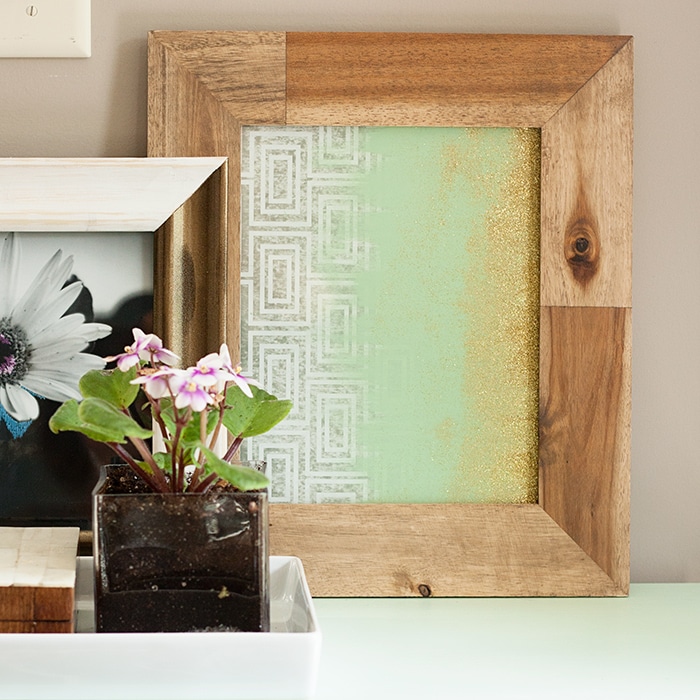 This turned out to be so very simple and fabulous, not to mention affordable since I had everything on-hand!  I am quite pleased with my new addition to the entry table.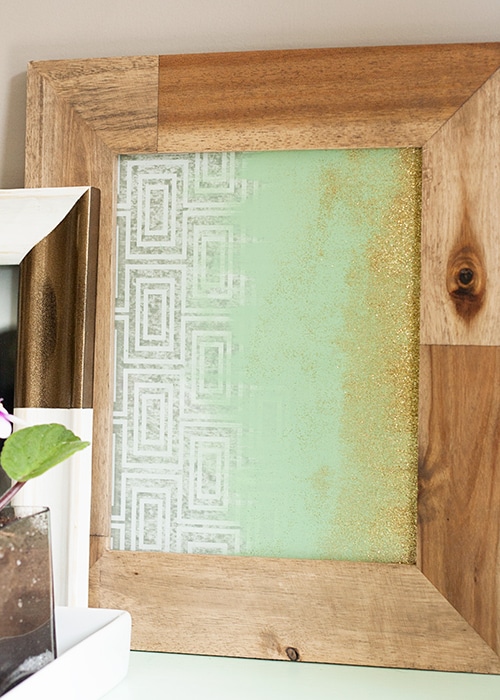 Have a great summer!
. . . . .
ABOUT THE AUTHOR: Anne is the creative blogger from the site Circus Berry. She was a on the Somewhat Simple Creative Team in 2014.