Here is a simple design for a fun little crinoline skirt, with a punch of girliness!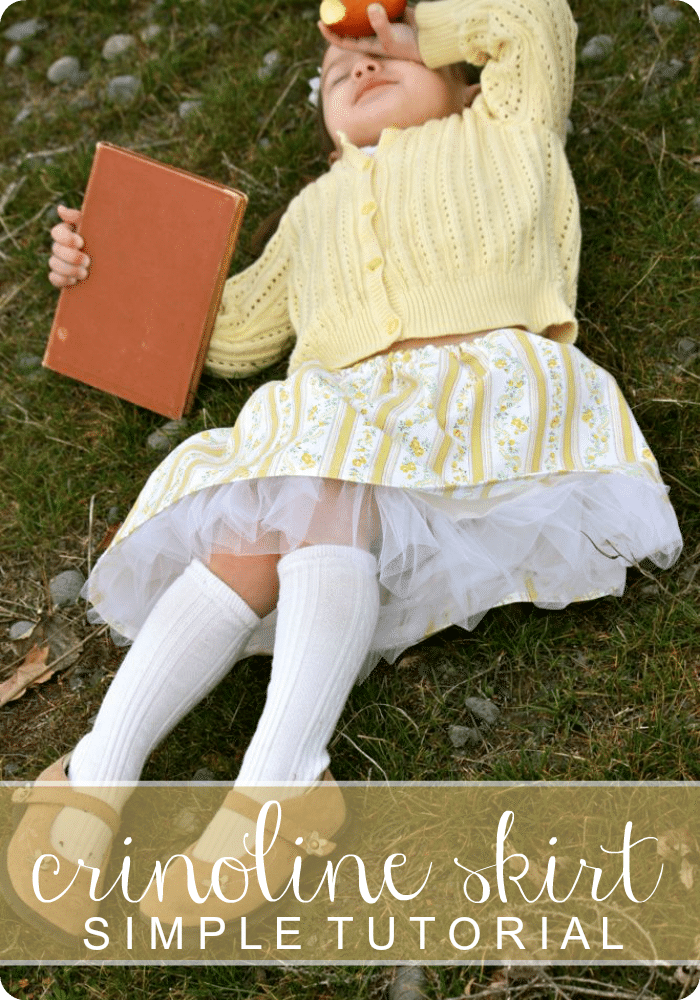 Crinolines look awfully intimidating, but they can be quite simple to create! Let's try it!
How to Make A Crinoline Skirt
DIRECTIONS: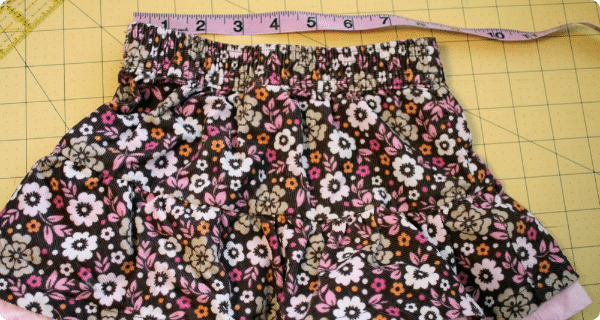 1. Using a skirt from your daughter's closet, measure the waistband, and cut a length of elastic that length. Then measure the height of the skirt, and all the way around the bottom of the skirt. This will be the measurement for your skirt liner piece. Add about three inches to the height, and that will be your measurement for your outer skirt piece. (i.e.: a 2T skirt is about 12″x40″, with a 9″x40″ liner.)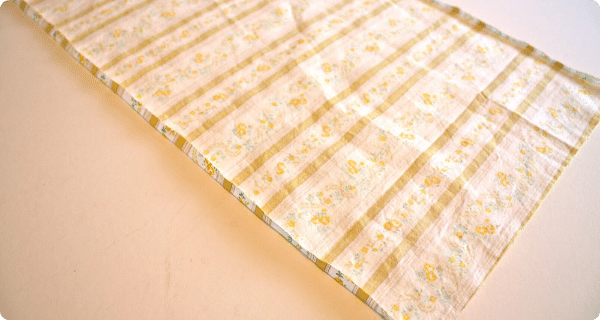 2. Fold over the long edges of both your pieces about .5″, and press.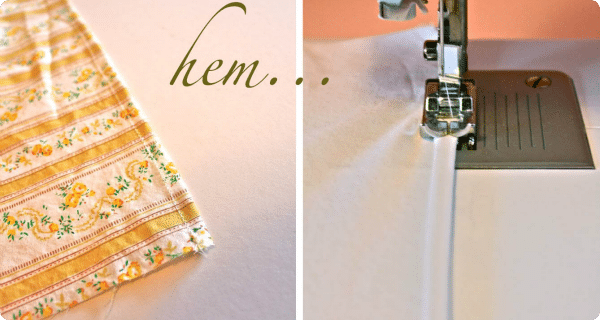 3. Hem one edge of each piece.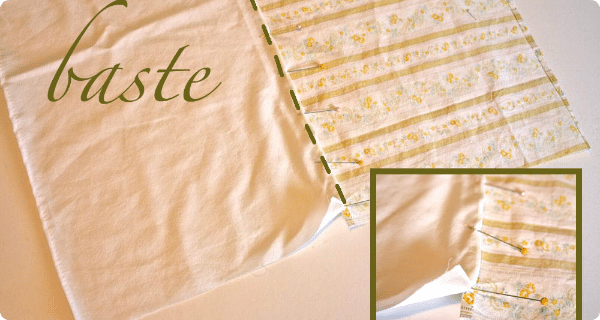 4. Baste (sew a long straight stitch) the raw edge of your liner onto the folded, raw edge of your skirt piece. Your liner hem should be facing downward, and your skirt hem upward.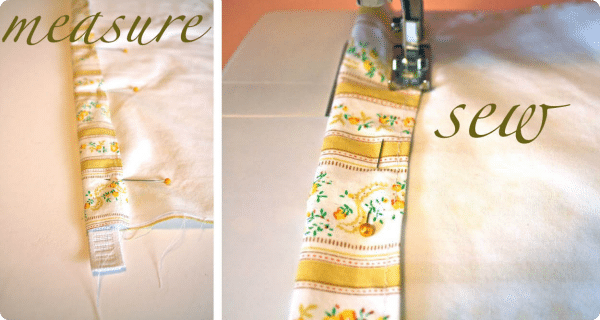 5. After basting, fold your liner down onto your skirt piece, so the liner and skirt hems are both facing upward. Laying your elastic down as a guide, fold the basted edge over to make elastic casing, and pin. Slide elastic out, and sew along pinned edge.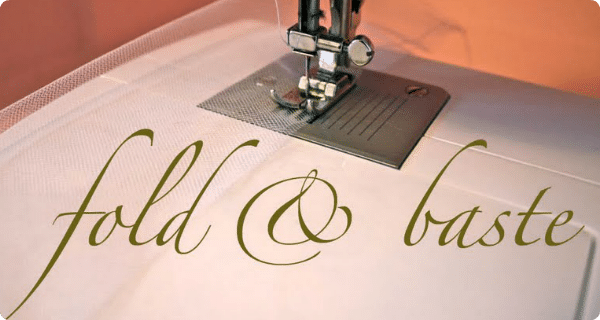 6. Cut 2-3 times your skirt length, of 6″ wide tulle. (it's ok if the length is broken up in a few pieces), then fold the tulle over (width-wise), and sew a basting stitch down the length of the raw edge.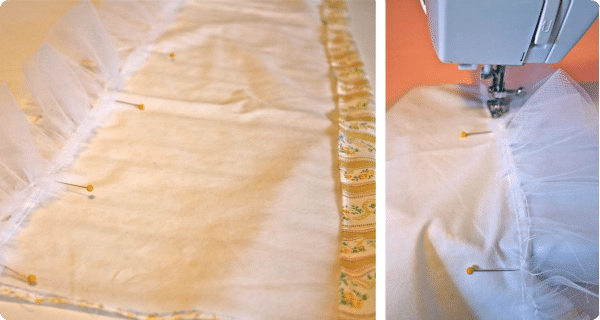 7. Pull the bottom thread to gather evenly, until your tulle matches the length of the skirt. Sew on to the under side of the liner, making sure your basting stitch doesn't peek below the hem.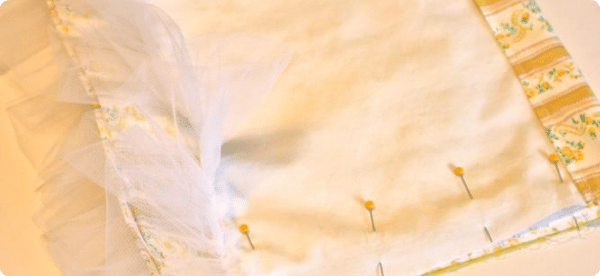 8. Put the two sides of the skirt together (right sides facing) and pin. Then sew up the side, stopping right before the elastic casing.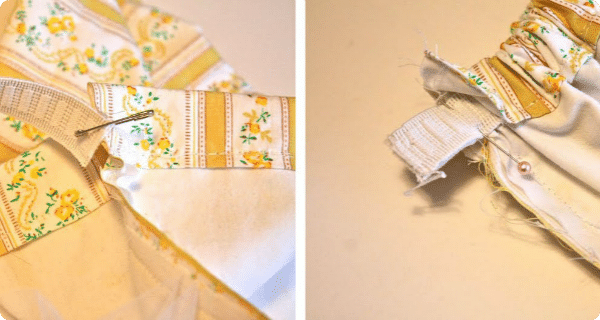 9. Safety pin one end of your elastic to one end of the casing for stability. Then put another safety pin in the opposite end of your elastic, and use it to slide the elastic through the casing. Then sew the two ends together.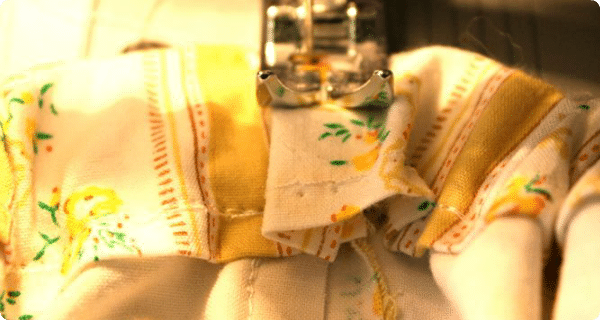 10. After sewing the elastic, try the skirt on if possible to make sure the waist fits. Then fold one edge of casing over the other, and sew closed, over elastic.
And you're done!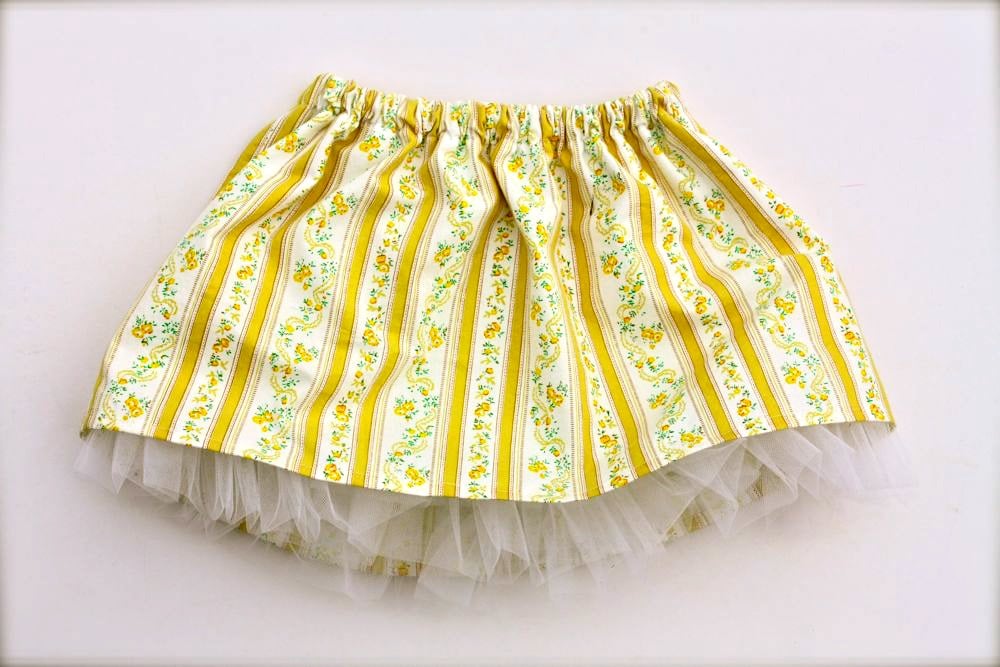 Time to relax…. and enjoy the fruits of your labor!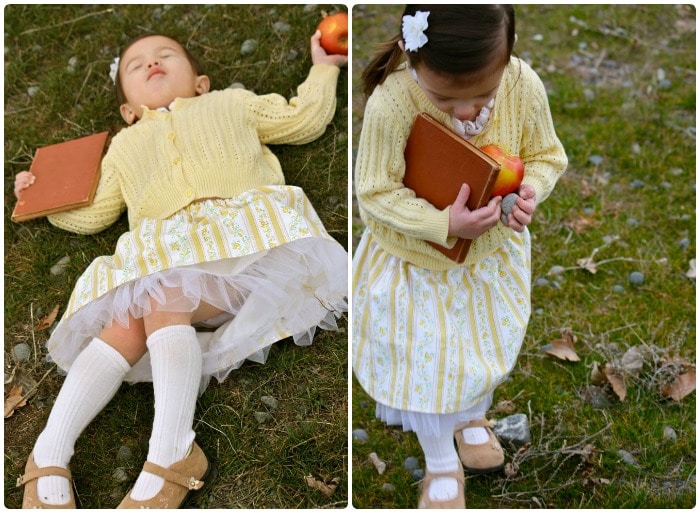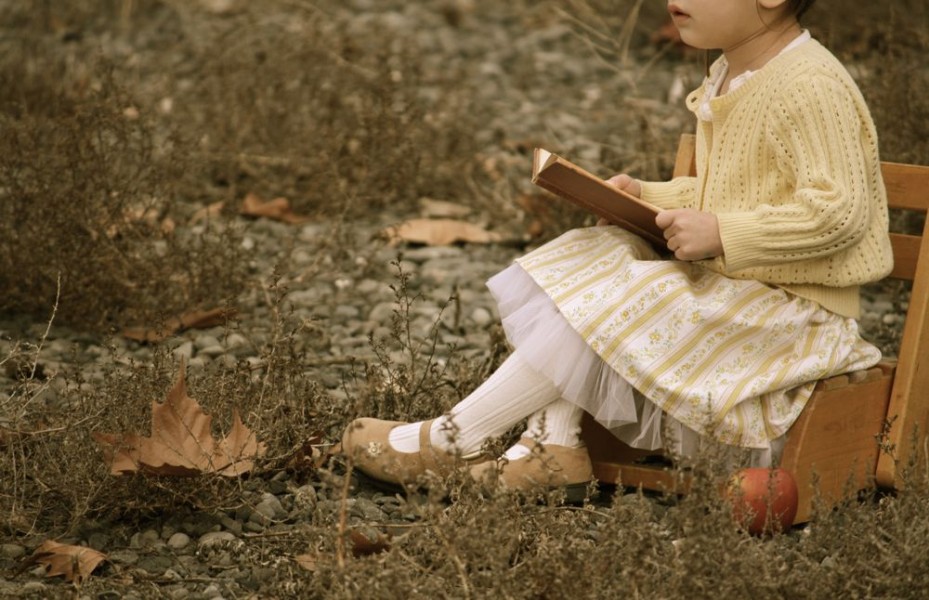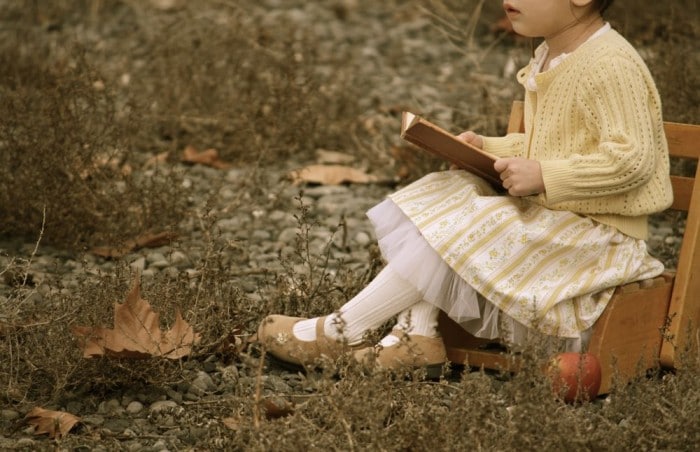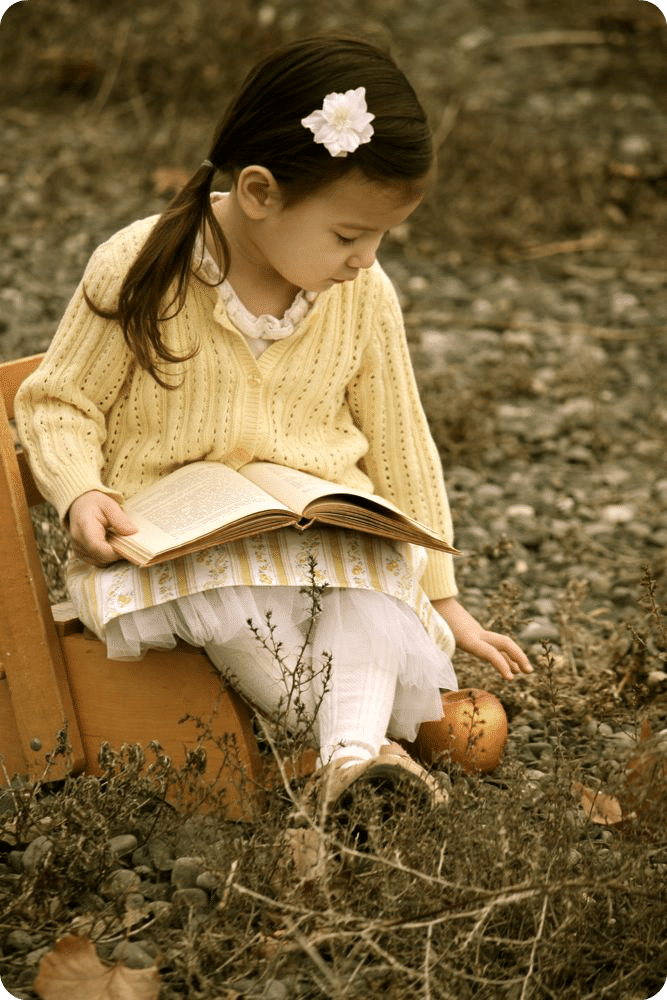 What do you think???
. . . . .
ABOUT THE AUTHOR: Hello everyone! I am so honored to be a guest here at Somewhat Simple today. My name is Disney, and I have a little craft and sewing blog called Ruffles and Stuff. Stop by and say "hello" and browse some of my other projects- I'd love to meet you!
This post originally published on Somewhat Simple in February 2010