These tips and tricks for simple outdoor entertaining is a sponsored post written by me on behalf of Tiki Brand. As always, all opinions are my own.
 Let's make hosting a gathering with friends or family both fun and easy!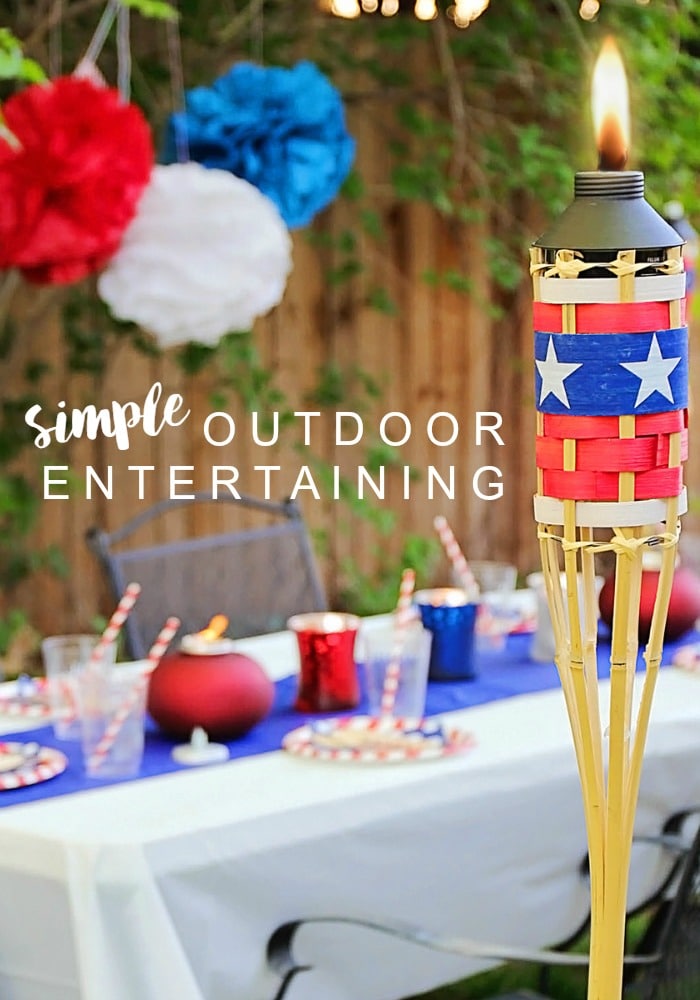 When the weather is warm, I just want to spend all my time outside! It's no fun to be cooped up inside, staring at the same four walls, when I could be outside, breathing fresh air and enjoying some sunshine and family fun. Spending time with friends and family is important to me, and these tips for simple outdoor entertaining make throwing a great shindig easy!
Simple Outdoor Entertaining Tips
LOCATION
I live in a small apartment, and have no outdoor space of my own (not even a balcony!). When it comes to outdoor entertaining, I've had to be pretty creative at times. We often invite friends to have dinner with us at a local park. The bonus is that the kids can play on the playground while the adults talk, and everyone is happy! When I want a more intimate setting, I'll ask my parents or friends if I can borrow their backyard for an evening. I've been pretty surprised and pleased by how far the offer of some freshly baked cookies will go. 🙂 We are also lucky enough to live close to a community center that we've reserved several times for parties. Depending on where you live, you might have a beach close by, or a wild area that would be perfect for hosting a party. For more pop-up party inspiration, check out these fun posts from One Little Minute and Oh Happy Day. For this party, I borrowed a corner of my parents' backyard in exchange for promising to decorate the yard again for our annual Fourth of July party. Win win!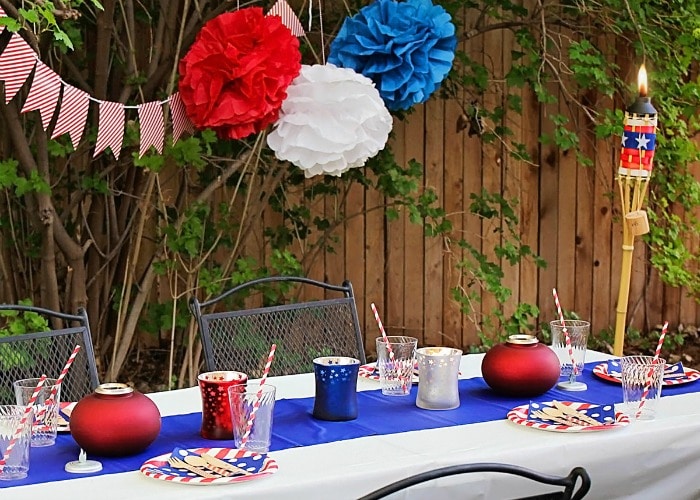 DECORATIONS
I think keeping it simple is the key! I hung up a simple paper banner and some homemade tissue paper pom poms, and they added some flair and ambiance to the yard. The pom poms took me less than ten minutes to make, total, and they are my favorite for decorating because they add such a fun punch with very little effort. It really doesn't take much to make it festive and fun. I also added some Tiki torches that matched my red, white, and blue decorating theme. So cute!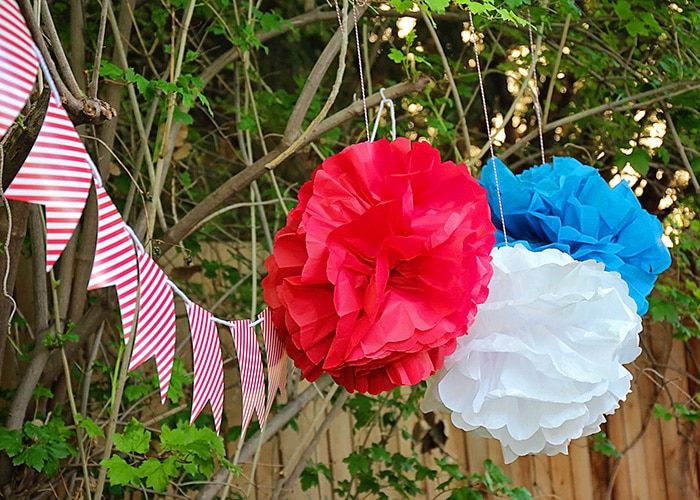 TABLE SETTINGS
Dishes are totally my nemesis, so I go with disposable tableware 99% of the time. I love that when it's time to clean up, I can just throw everything away and be done! I also love that there are so many fun options as far as colors and patterns. I use disposable tablecloths in contrasting colors for a fun effect, and I love adding whimsical details like striped paper straws and stamped wooden utensils. I found everything I needed to set the table for less than $20. Score!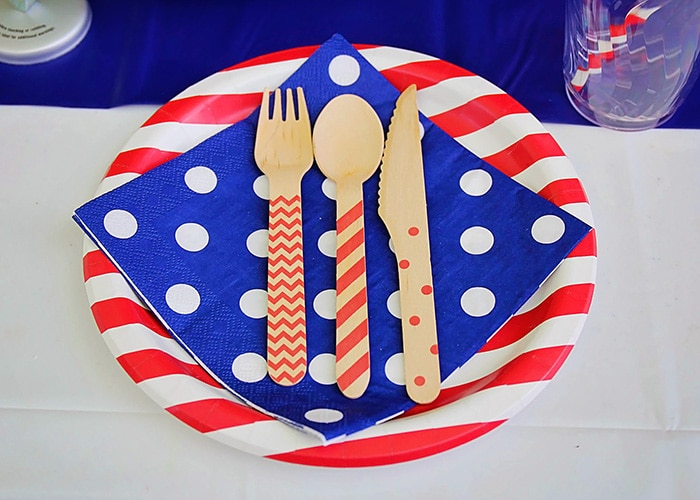 LIGHTING
I really wanted to create a soft, gentle atmosphere, and Tiki's new line of Clean Burn Tabletop Firepieces are perfect for creating a warm glow! They are simple and easy to use, and have a reusable absorbent wick that can burn for three hours with each fill. I really like that their torch fuel is plant based and clean burning, so there's no yucky petroleum smell or black smoke. They also come in a variety of styles and colors, so they're easy to match to any decorating style.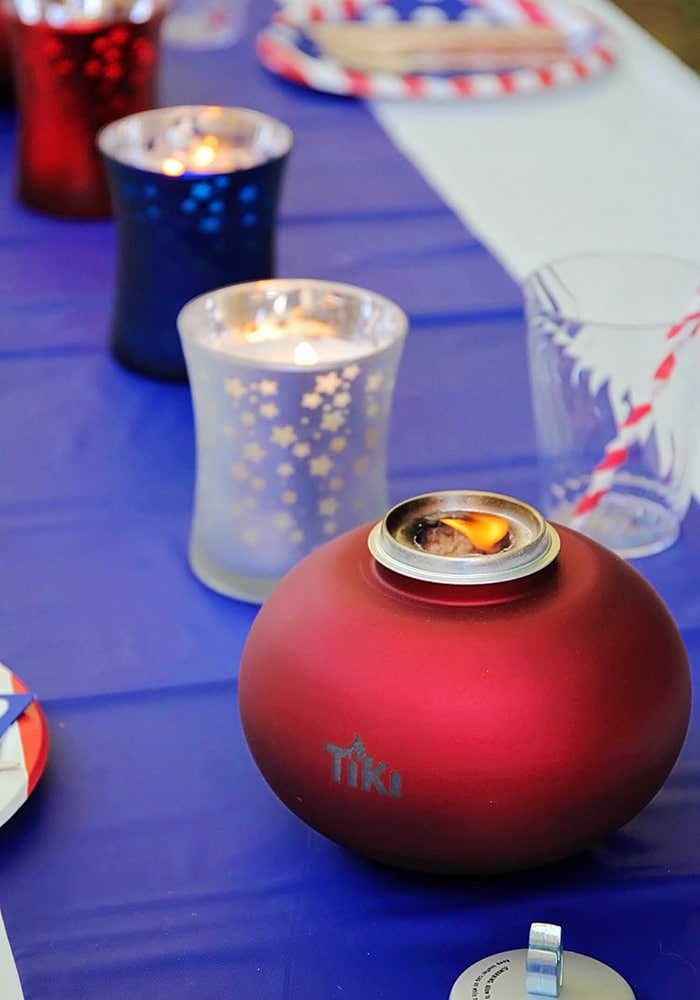 FOOD
Again, I think it's important to keep things simple. Whenever I try to get overly complicated or elaborate with my food plans, I end up way stressed out, and it seems like everything is going wrong. One thing that really helps is to assign everyone something to bring. One of my very favorite parties was when we had a taco bar and assigned everyone to bring a topping. I made homemade tortillas and some seasoned chicken, and everyone brought a topping they loved. It was delicious and so easy too! Another great option is to pick up pre-made sandwiches or deli items at the grocery store. As much as I love cooking, sometimes it's just too much to try to cook the whole meal while also decorating for the party. Pre-made foods are a great way to save time and reduce stress, and leave me more time for actually hanging out with my guests instead of running around the kitchen frantically.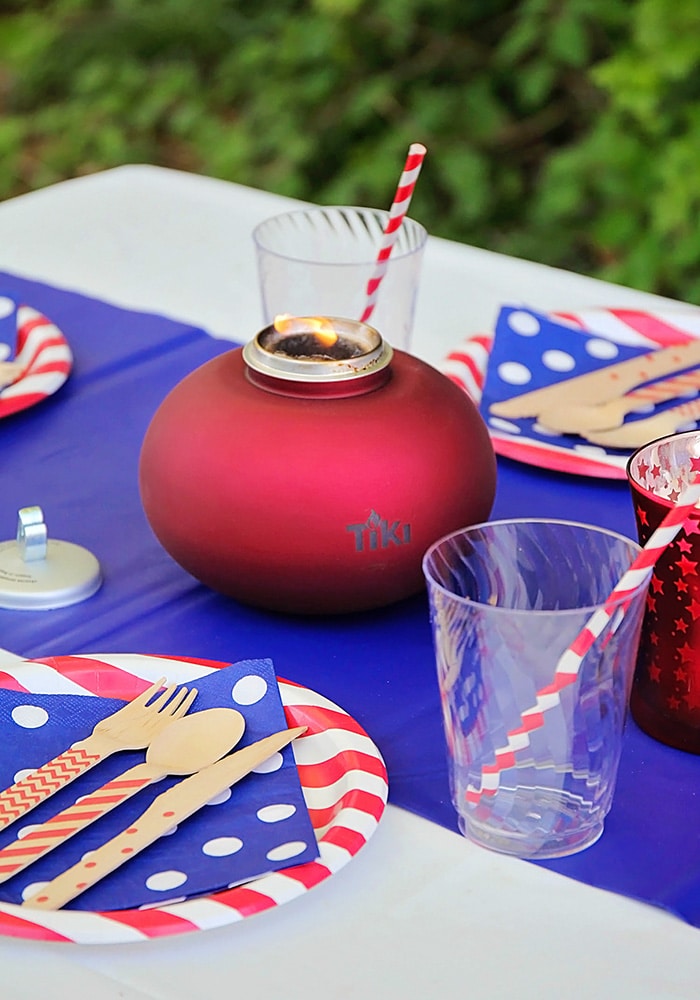 ATMOSPHERE
Depending on where you live, the bugs can be out of control during the summer. I love using citronella candles to keep the bugs away, and these Tiki candles are adorable and stylish, and work wonderfully.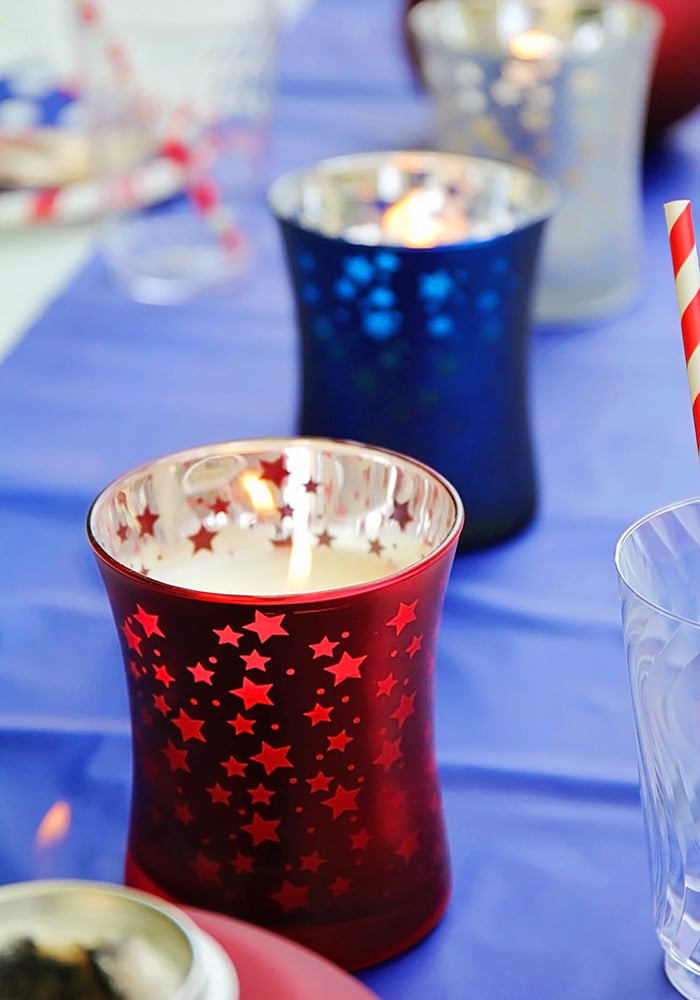 Even more importantly, though, we try to ban cell phones while entertaining so that everyone can focus on what's really important – spending time together. We have a "no phones at the dinner table" rule that is strictly enforced, and it is so much easier to make fun memories together when everyone isn't distracted by their little blue screens.
I'm really excited to participate in Tiki's "Night of the Power Down" event on June 26, when Tiki invites everyone to put the phones and devices away and spend time with friends and family without the use of technology. For more information, or to sign up, visit Tiki's website.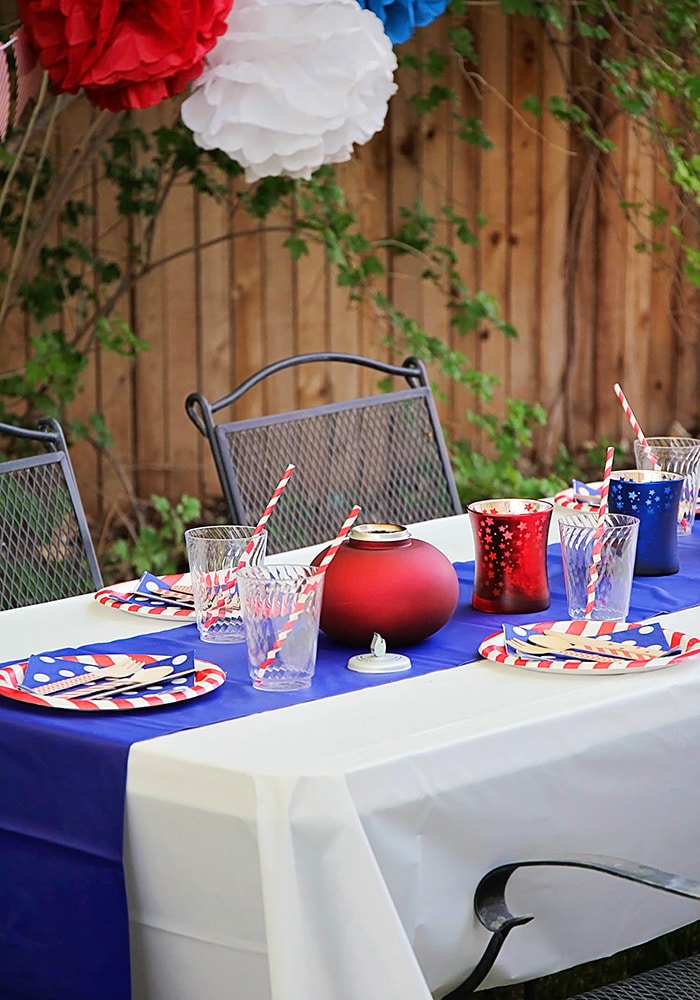 I hope these easy tips for simple outdoor entertaining have inspired you to go out and enjoy some quality time with friends and family this summer!