Outside temperatures are dropping and its time to cuddle up inside with a blanket and some delicious food! These 25 homemade soup recipes are the ultimate comfort food and just might be what the doctor ordered!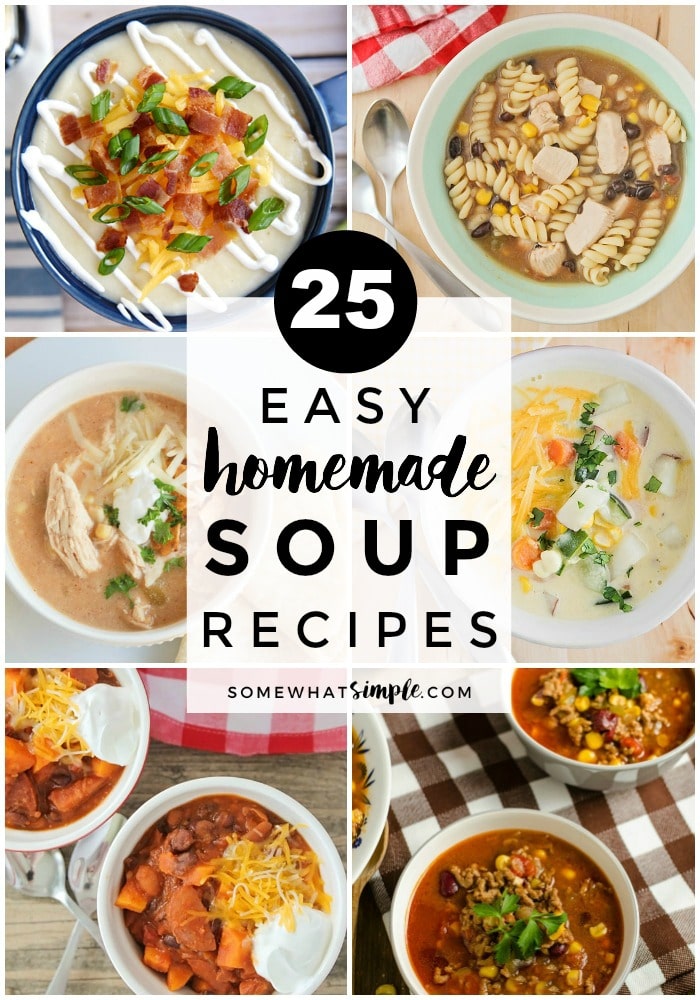 I love winter, and I LOVE the warm comfort foods! (Aren't they the best!?) Here are 25 favorite homemade soup recipes for you to enjoy this winter season.
Favorite Homemade Soup Recipes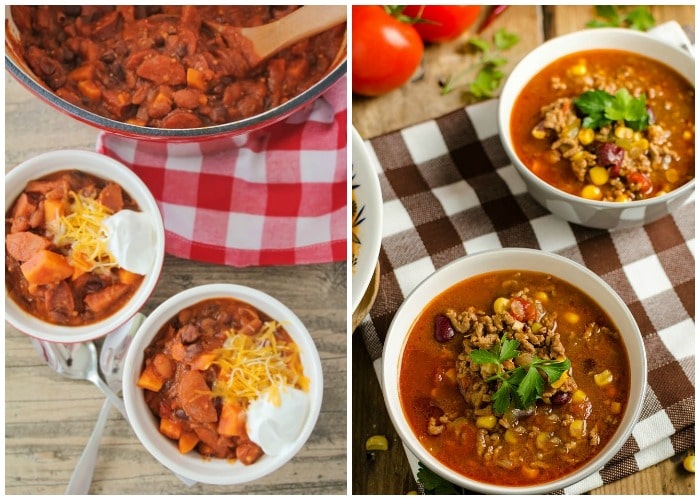 1 || This savory and hearty turkey sausage sweet potato chili recipe is the perfect dinner for a chilly evening. So simple and delicious!
2 || Crock pot taco soup is simple to make and tastes amazing!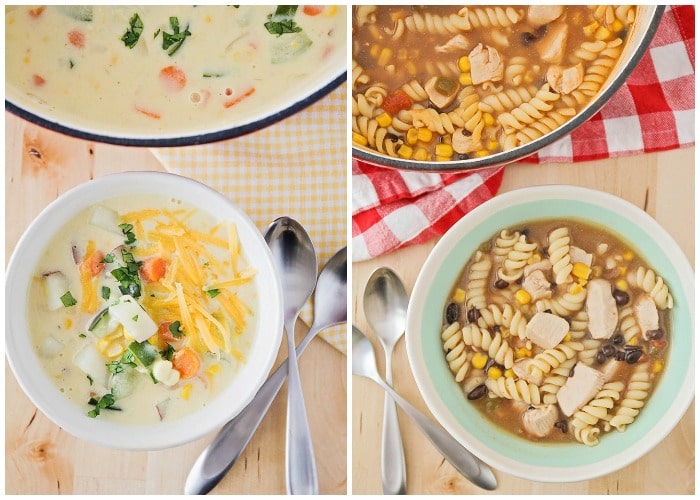 3 || This savory zucchini sweet corn chowder is a simple and delicious dinner everyone will love!
4 || This simple and savory southwest chicken noodle soup is delicious and filling, and ready in less than thirty minutes. A quick and easy cold weather meal!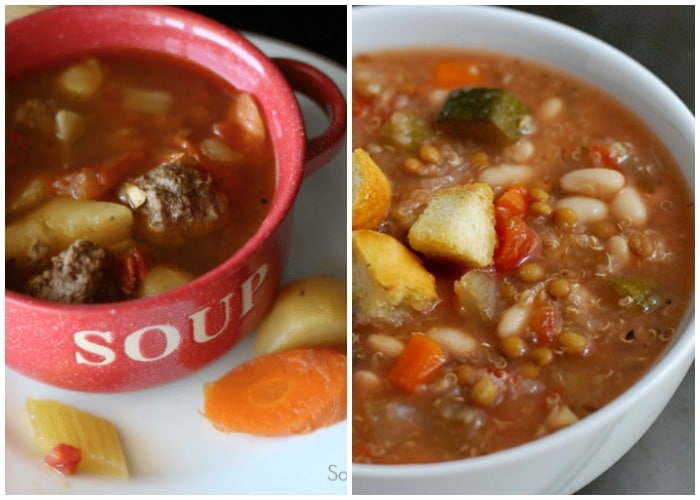 5 || Albondigas (pronounced All-bone-dig-us) is Spanish for "Meatball Soup" and it is delicious!!!
6 || There is nothing better than nights made comfortable and warm with this easy slow cooker vegetable soup.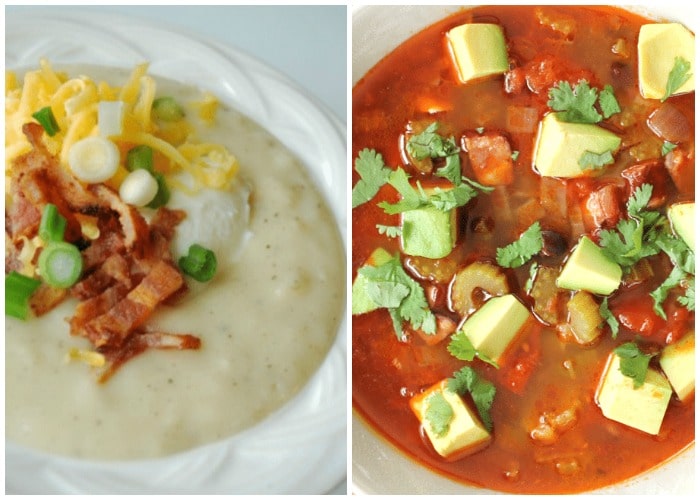 7 || Baked Potato Soup comes together SOUPer fast!
8 || Chorizo and Black Bean Soup is packed full of flavor – the perfect comfort food for a cold winter's evening!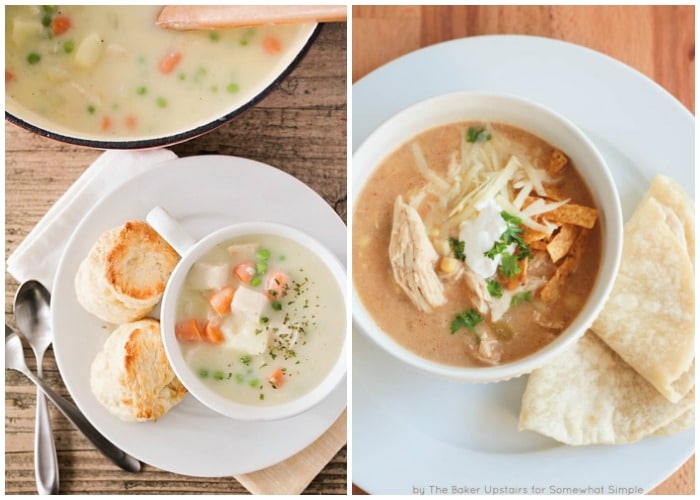 9 || This delicious and savory chicken pot pie soup is the perfect hearty dinner for a cold night!
10 || This slow cooker white chicken chili is the perfect dinner for a chilly day.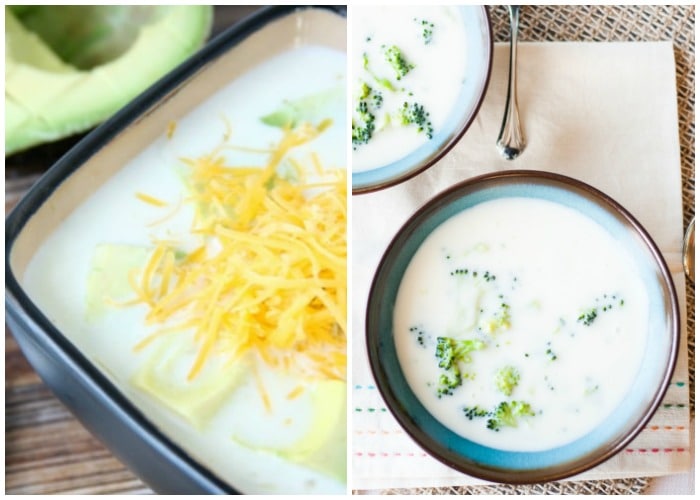 11 || This 20-minute white chicken chili recipe goes together in a snap, and it's so full of flavor that no one will guess it only took a few minutes to make.
12 || 5 ingredient cream of broccoli soup is on the menu! Grab your spoon and let's eat!
… halfway through our delicious soup list! Let's keep going!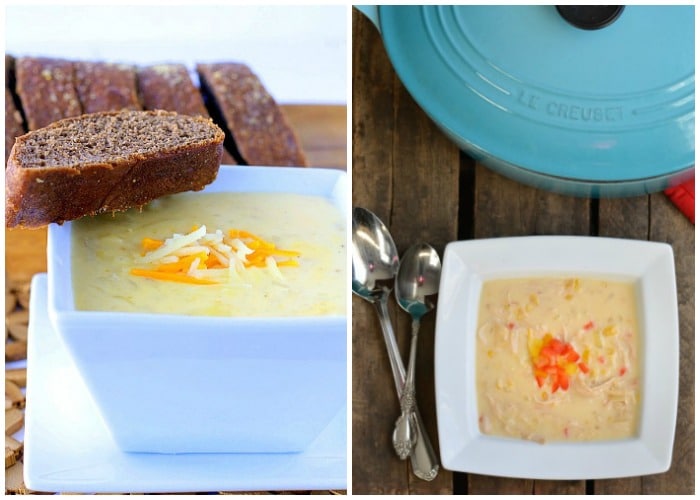 13 || Copycat Outback Walkabout Soup, from Food Folks and Fun is very tasty and delicious close to Outback's version.
14 || Turkey corn chowder is exactly what you need after a busy week!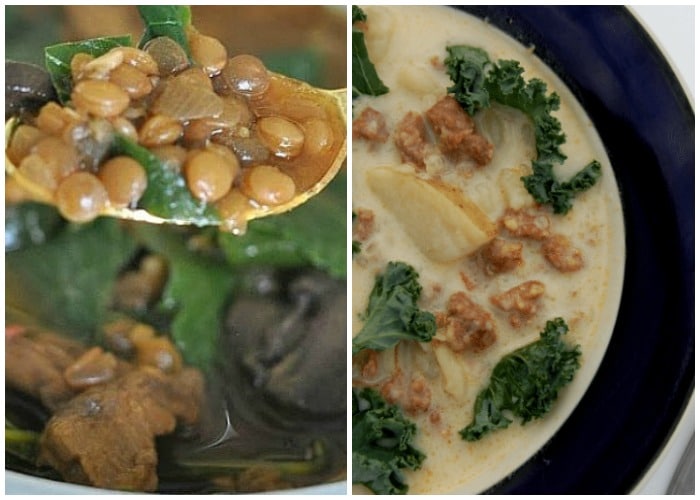 15 || If you are in the mood for something delicious, healthy, and filling, you will really enjoy this simple crock pot lentil soup.
16 || This easy copycat Zuppa Toscana recipe will let you enjoy the flavor of the Olive Garden from the comfort of your own home!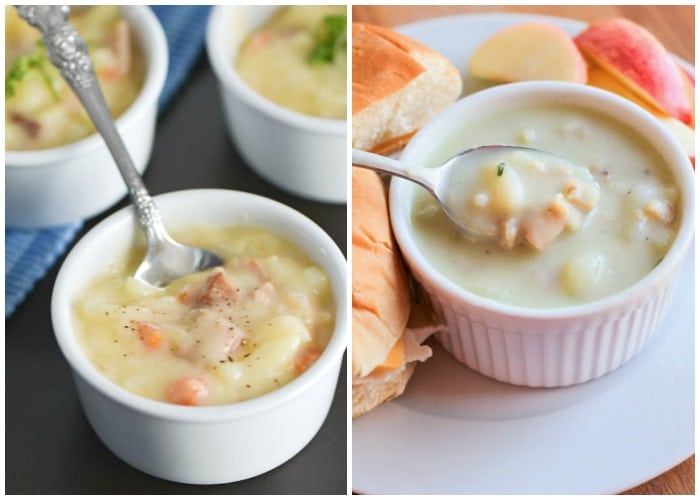 17 || Cheddar Chowder is made with ingredients you probably already have on-hand!
18 || Lightened Up Clam Chowder, from the Baker Upstairs, comes together in under thirty minutes, and is so simple to make.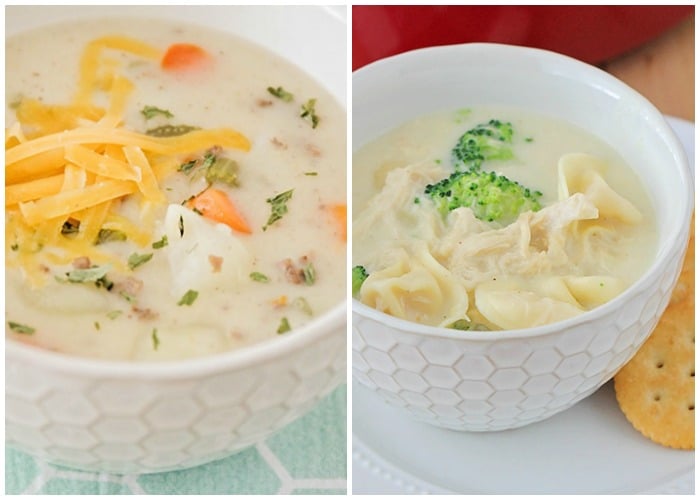 19 || This savory and filling cheeseburger soup can be made in the Instant Pot or slow cooker, and is the perfect make-ahead dinner for a busy night!
20 || This Chicken Broccoli Tortellini Soup is a delicious, simple and nutritious meal that's ready in under thirty minutes.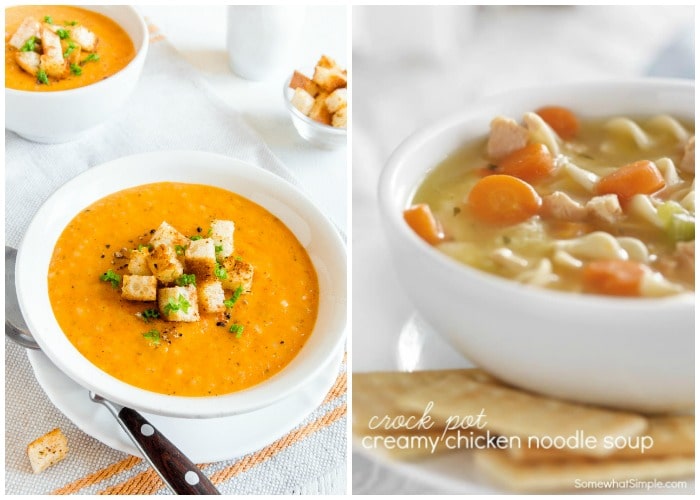 21 || This recipe for tomato and basil soup is a new family favorite!
22 || This Crock Pot Creamy Chicken Noodle Soup is easy to put together and amazingly delicious!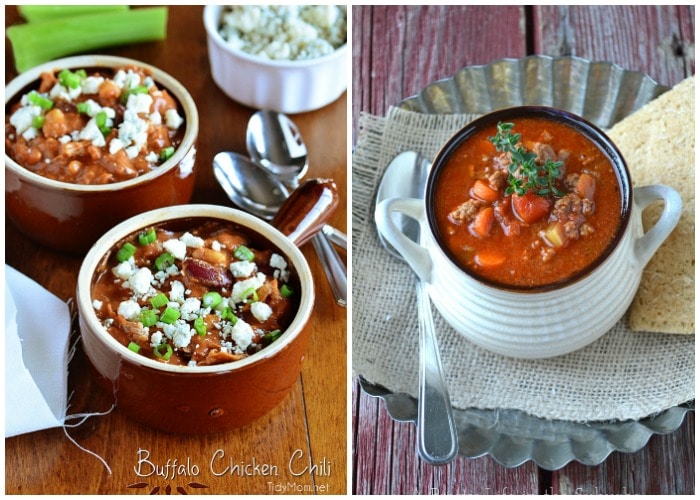 23 || Buffalo Chicken Chili, from Tidy Mom. Buffalo chicken lovers will line up for this zesty chili!
24 || This Hamburger Soup is the perfect weeknight meal. It's chock full of yummy seasonal vegetables and meat.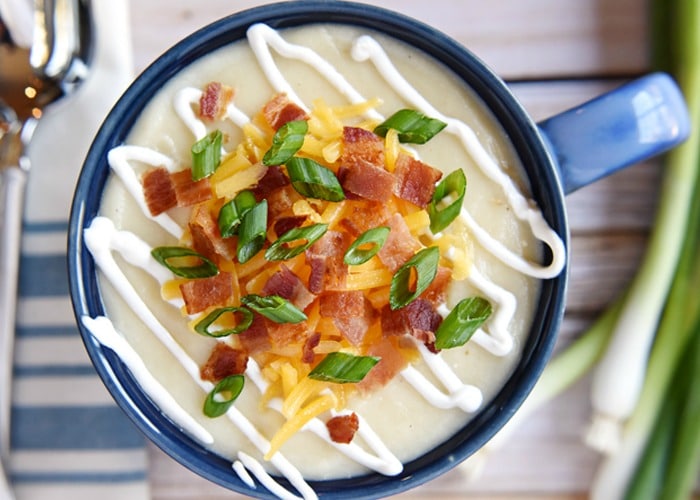 25 || Slow Cooker Loaded Baked Potato Soup, from Five Heart Home, is a smooth and creamy crock pot soup garnished with a variety of tasty toppings!
ENJOY!!!
Here are a few more recipes we think you'll love –