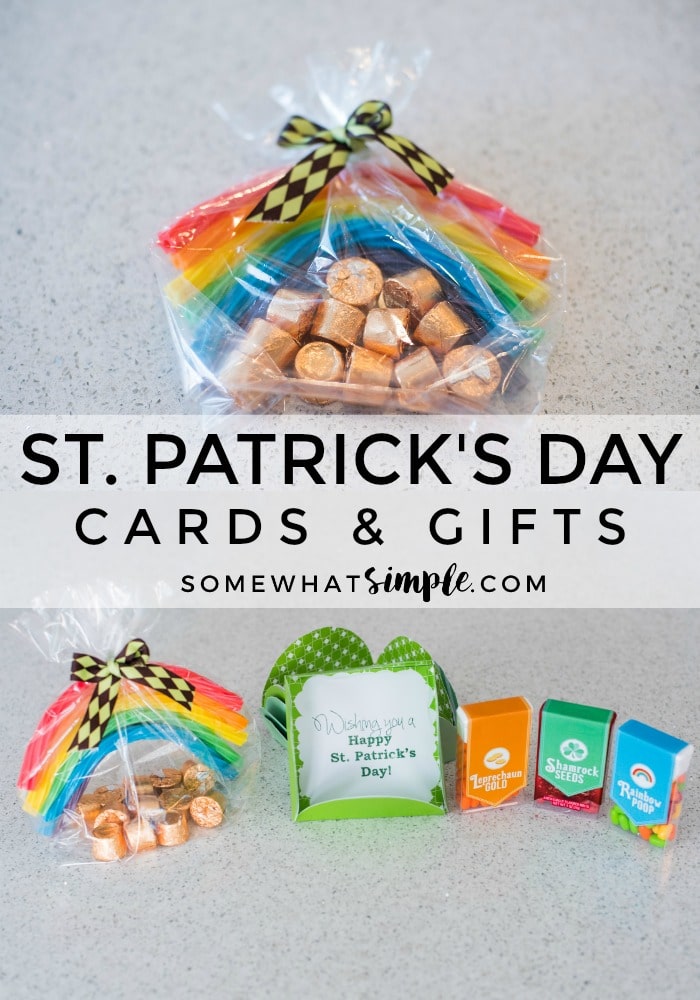 Grab our printables + a few simple supplies and make these fun St. Patrick's Day cards and gifts!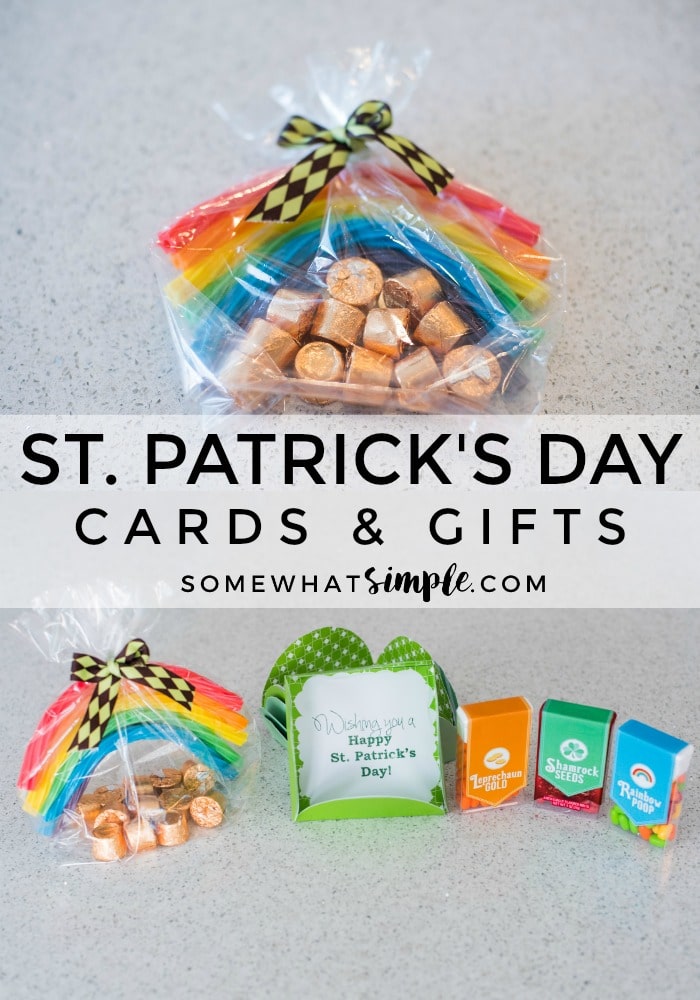 I'm not Irish. But I've heard it said that "On St. Patrick's Day everyone is Irish!" So, let's celebrate this fun holiday with 3 simple St. Patrick's Day cards and gifts, shall we?
3 St. Patrick's Day Cards & Gifts
Here is how to make each of these simple ideas –
Pot of Gold Rainbow Treats
These are such a simple, festive treat that my kids LOVE! Click HERE for the directions!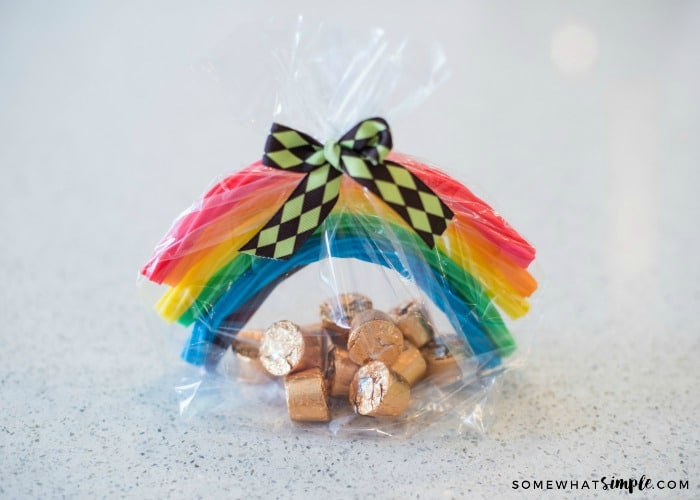 Clover Cards
I've always loved these sort of "petal cards." They hold themselves closed without and envelope, and when they are opened they look remotely like a flower. Truth be told, with four "petals" they look way more like clovers… see where I'm going with this?
SUPPLIES –
clover cards printable (download for FREE here)
printer & paper, cardstock or heavy printer paper work best
scissors
DIRECTIONS –
Download and print the cards. Please note, these cards are double sided.
Cut out the shapes on the round gray lines provided. On the straight lines, fold the "petals" of your clover inward.
Overlap the petals the same way you would close a cardboard box so it holds itself closed
Now we have some oh-so-cute clover shaped St. Patricks Day cards! Leave them in lunch boxes, on a steering wheel for your sweetheart, or wherever else you might surprise your loved ones! (How cute would this be as a classroom project!?)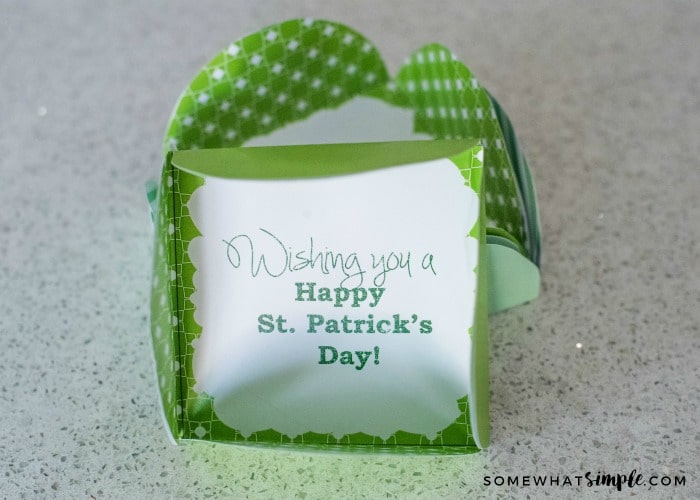 St. Patrick's Day Tic Tac Labels
We have Tic Tac Labels available for just about every holiday and celebration! Click HERE for all the details and to get your hands on the printables!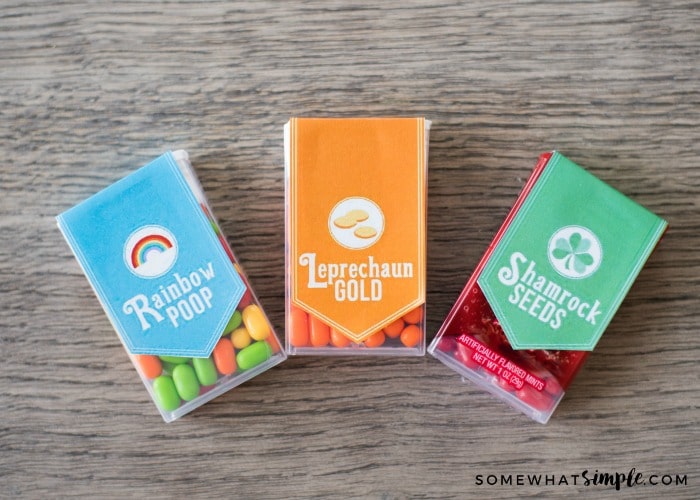 So there you have it!
3 simple St. Patrick's Day cards and gifts!
Happy St.Patrick's Day!!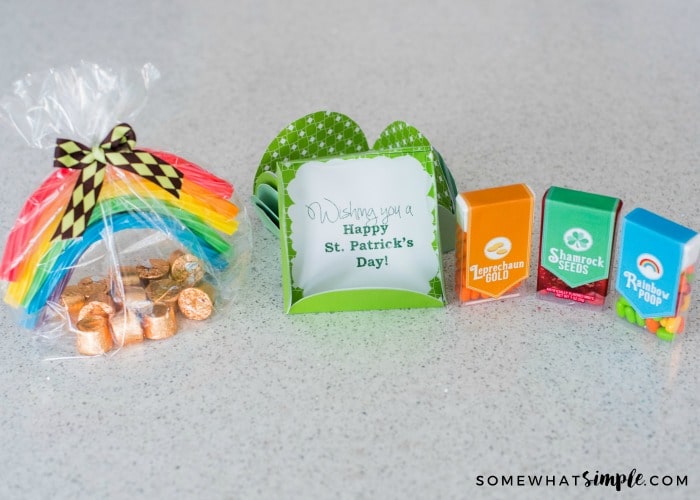 This post originally published in March of 2014. It was updated in 2016. The printable clover card was designed by Kayla from Say Not Sweet Anne. Kayla was a contributor on our team in 2014.
There are so many more LUCKY projects to be shared! Why not check out these other green ideas: