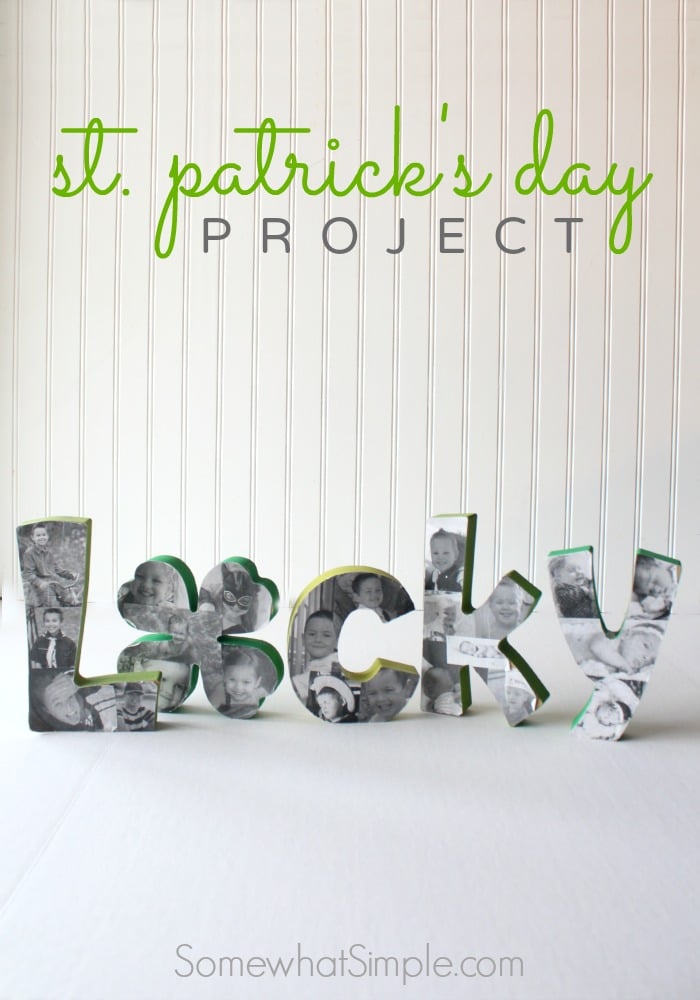 Mod-podging pictures onto wood letters is an easy and fun way to make a simple St. Patrick's Day decoration. This project will take just a couple hours from start to finish… including the drying time for the Mod Podge. Want to make your own? Here is how!
Materials Needed:
Wood letters (I got mine from Cut-It-Out for $13.99)
Pictures- I used 4-6 pictures for each letter. I printed these at home on regular computer paper.
Paint- I used 3 different shades of green
Mod Podge
2 Sponge Brushes; 1 for the paint & 1 for the Mod Podge
X-Acto Knife & cutting board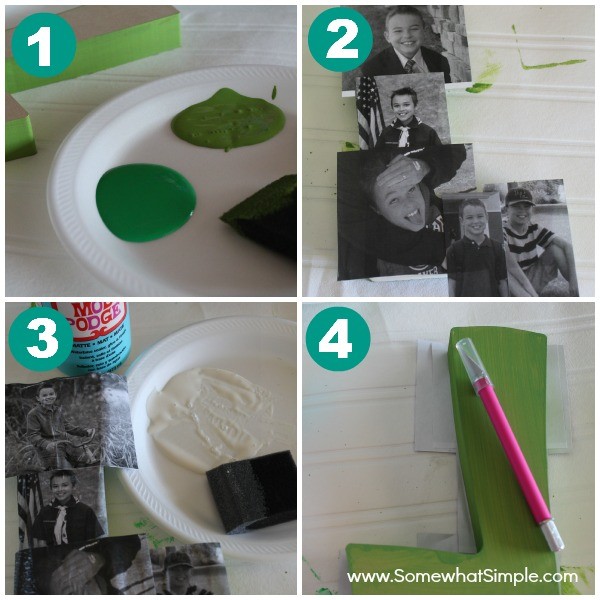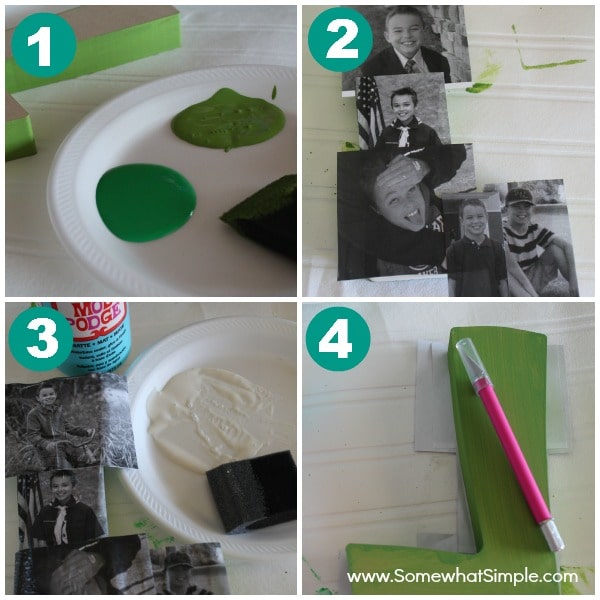 Directions:
Paint the back and sides of your letters. Let dry completely.
L your photos on top of each letter to get an idea of the spacing and arrangement you will be using.
Place a thin layer of Mod Podge on your letters. Place your pictures on the mod podge and smooth out any wrinkles in the paper.
Brush one last coat of Mod Podge over the top of your pictures and let it dry completely.
Flip your letters over so the pictures are face down. Using your X-Acto knife, trim the excess paper from around each letter.
Display & enjoy!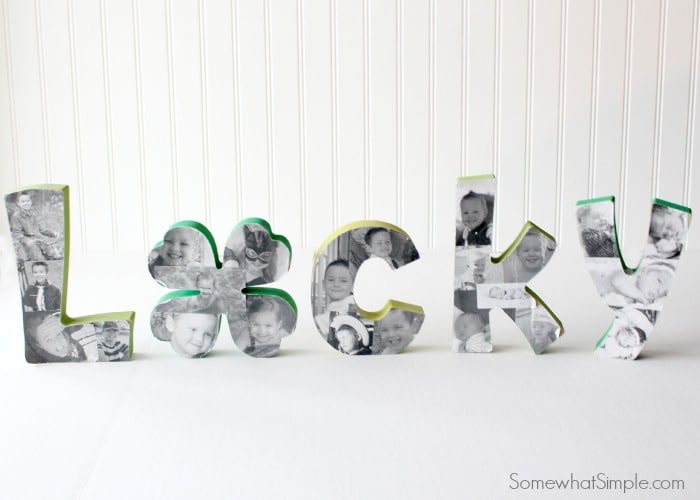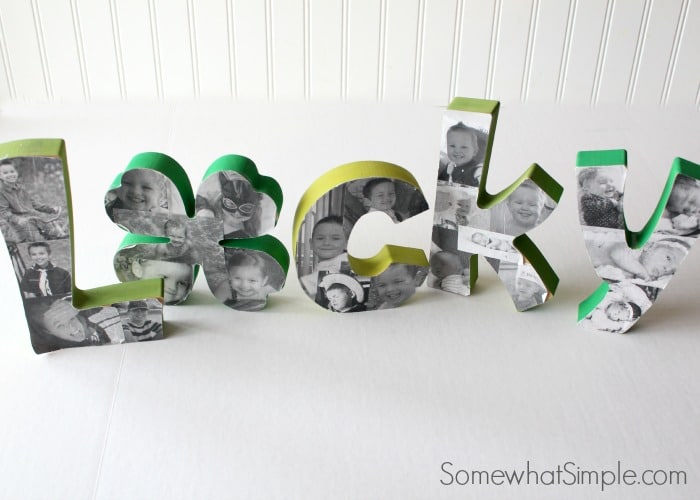 Disclosure: This post is in partnership with Cut It Out. I was given the wood letters for this post in exchange for my review. All opinions are 100% my own.
This post originally published on Somewhat Simple in February 2014