The recipient of this delicious little St. Patrick's Day gift is bound to feel super lucky!
Time to spread some Irish cheer and we have just the ways to do it! Whether you play Roll a Leprechaun with your family, indulge in a traditional Corned Beef and Cabbage cuisine, or decorate your home with a little "Luck", you're St. Patrick's Day celebrations are about to become a whole lot sweeter!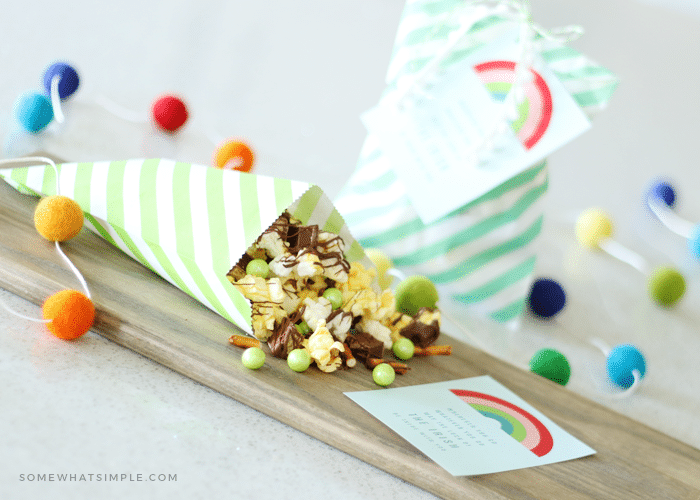 Easy St. Patrick's Day Gift
Do you guys give out little gifts for St. Patrick's Day? I usually make the day special for our kids by serving green pancakes for breakfast and then leaving them a little treat on their beds to find when they get home from school. It's never expensive, and it doesn't take much time at all, but my kids absolutely love it, and I love seeing their reactions.
Last week I made these printable gift tags to go with some goodies that I planned to give the ladies I visit teach. They would also be great for your kid's teachers, your neighbors, friends… anyone you'd like to give simple St. Patrick's Day Gift to! Here is what I did –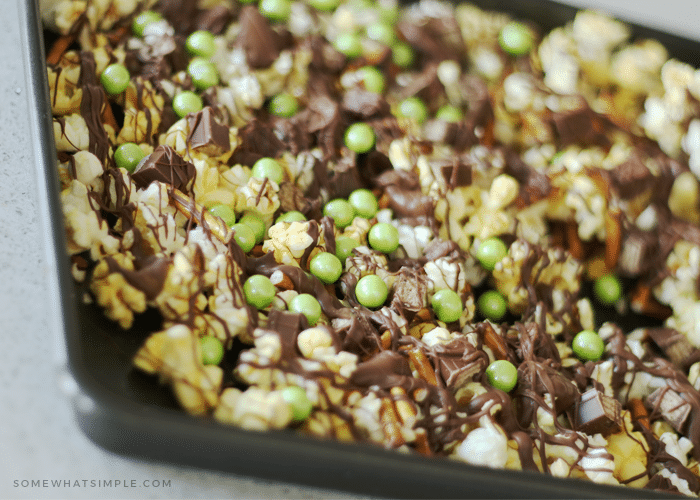 First, I made some delicious Kit Kat popcorn. If you've never made this stuff before, you are in for a special treat! Not only is it so easy, it tastes fantastic!!! (What's not to love about the salty/sweet combination of popcorn and chocolate?!) To make my popcorn a little more festive, I added some green candies to the mix. You could use M&Ms or Chicklets – both are great options!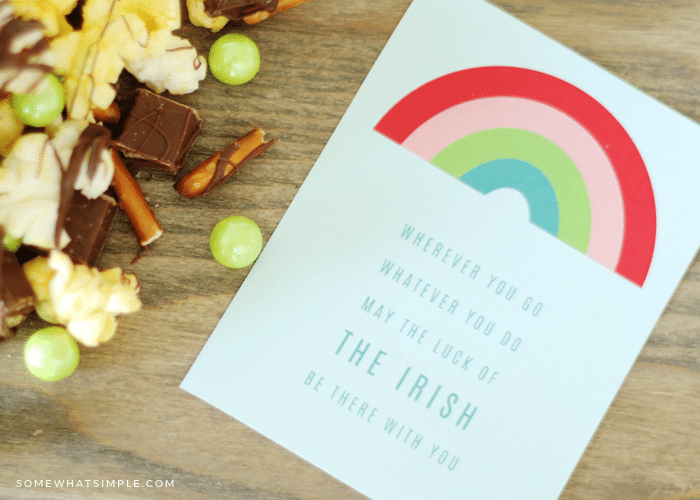 Lastly, I grabbed a cute gift box and filled them up with the Kit Kat Popcorn. Attach our printable gift tag and you're good to go! It literally takes less than 10 minutes for this darling little gift that tastes amazing too!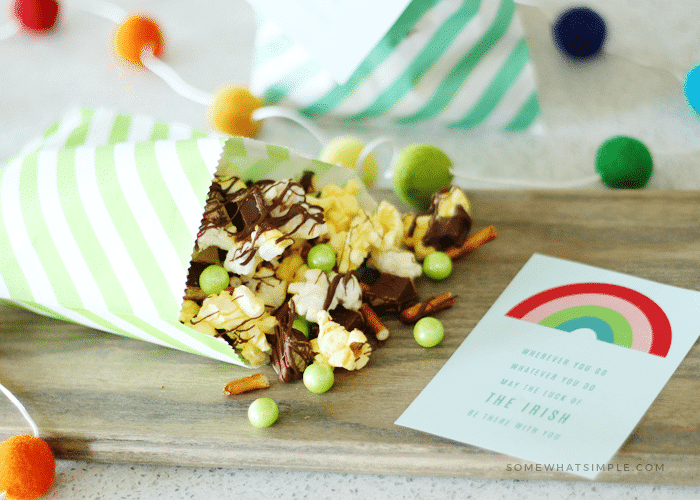 How cute and festive is that?!?
Want to download your own St. Patrick's Gift Printable Gift Tag for Free?
Simple, cute and thoughtful!