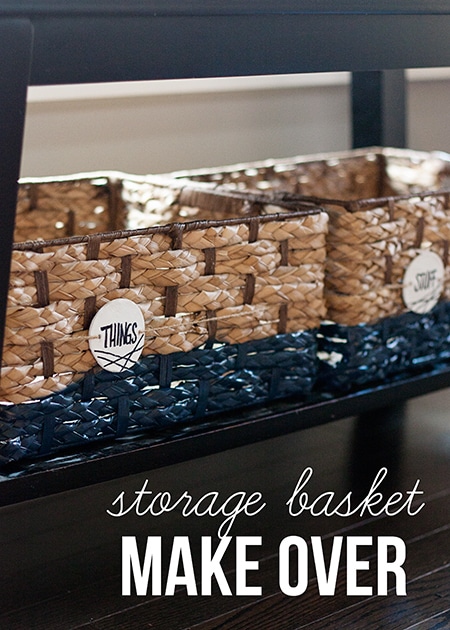 I am a little storage obsessed–boxes, baskets, bins–I love them all. And I love a good upcycle project- it's my way of making things "special". This fun twist on plain storage baskets is a marriage of those two favorite things! These made-over storage baskets are my new solution to the things that need a home in the upcoming weeks; specifically my cold-weather running stuff and the kids' slippers. They are also a small part of a more complete mudroom organization/command-post project I am (slowly) working on.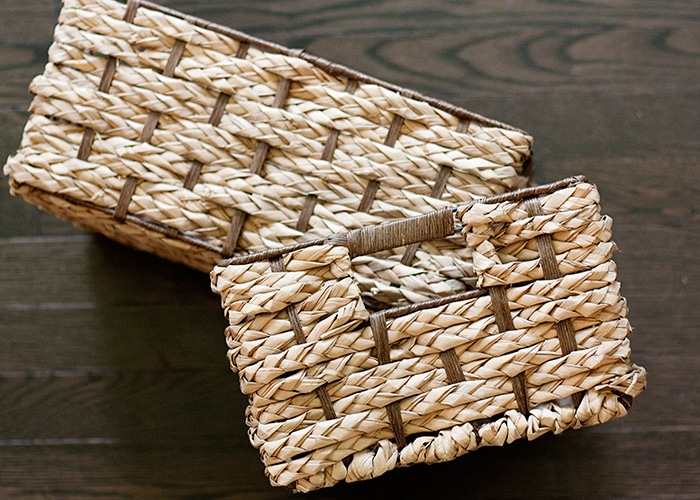 I started with some wicker baskets. I have had these for years and they keep getting reused, again and again, in different rooms. I taped off and spray painted the bottom for the "dipped" look.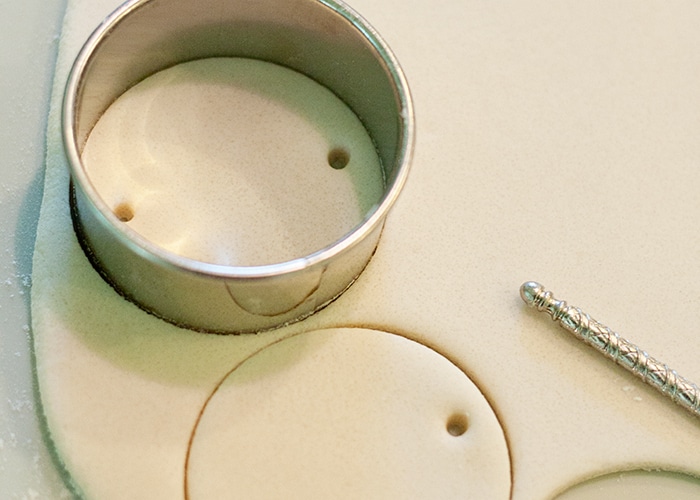 Next was the fun part. Simple, DIY salt dough tags. I made my salt dough with 1 cup flour, 1/2 cup salt and 1/2 cup water. Once it was mixed, I rolled it out to about 1/4 inch, cut circles, an poked two holes in each–one hole on each side of the circle. I baked them on a cookie sheet lined with parchment on super low heat for several hours. When they were good and hardened, I spray painted them white.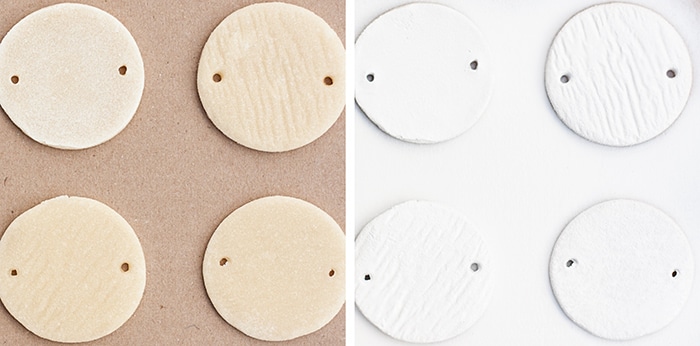 After that they were ready to label, decorate, and string on. I used Sharpies for my lettering and simple design. As far as stringing them on, use ribbon, string, twine, or whatever your little heart desires. I used twine because it blended in just right.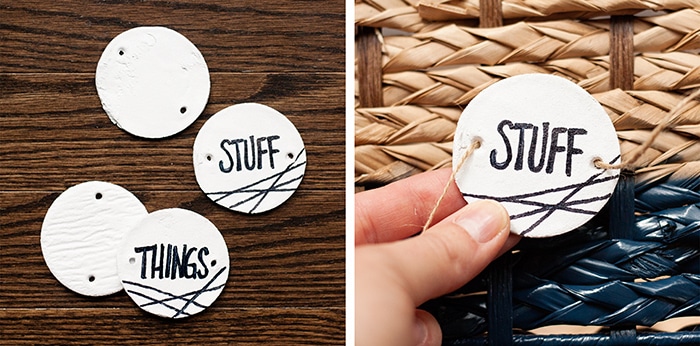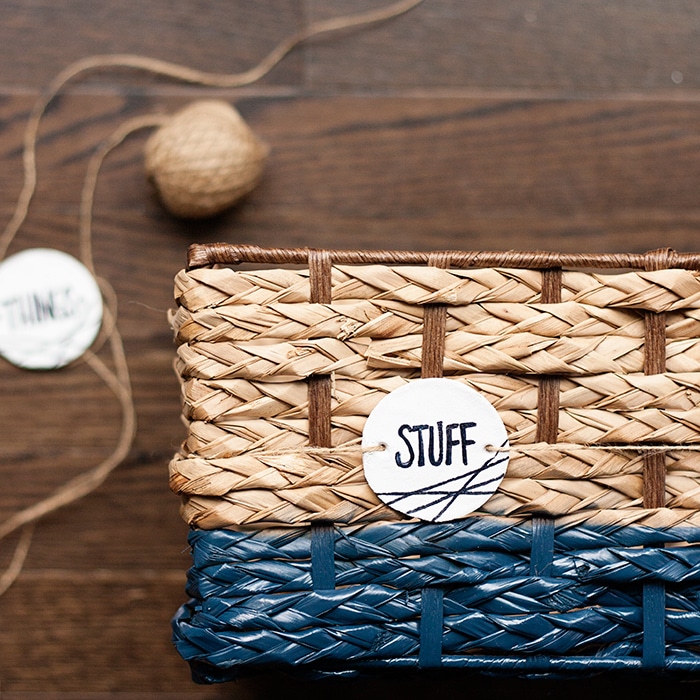 Now they are ready for their fancy debut in their new home!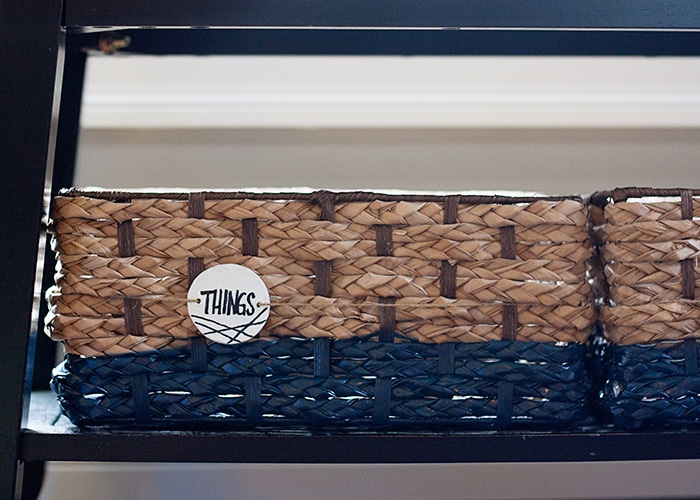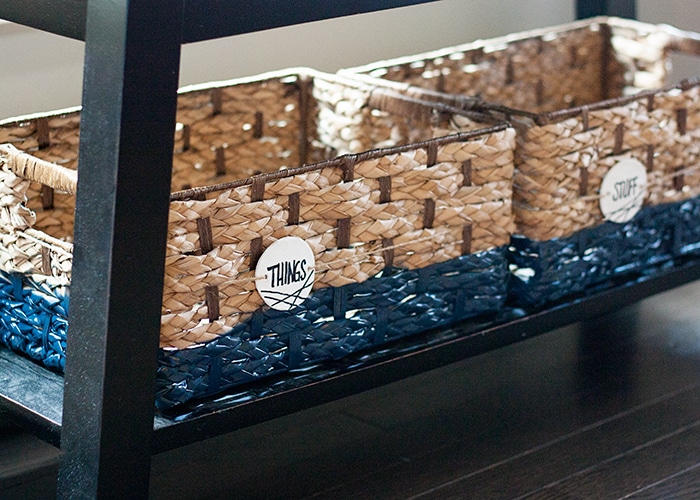 We are one step closer to a completed room. Hooray!