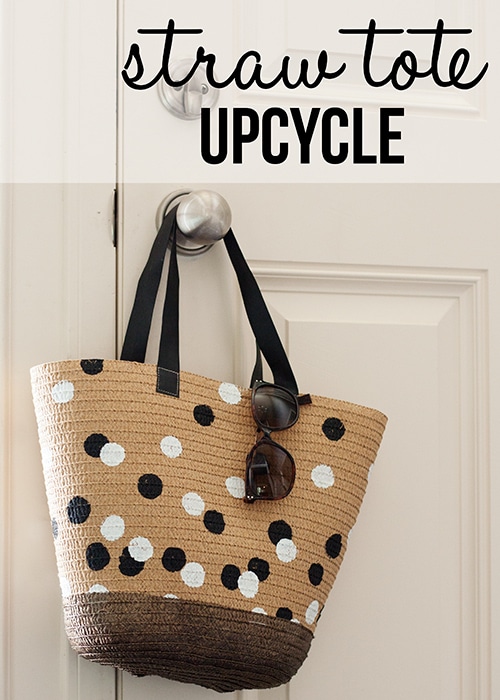 It has been a while since I strolled the aisles of Target at a leisurely pace…the last time I was there I was more or less waddling my way through the store grabbing the last bit of maternity, labor/delivery, and postpartum recovery supplies before baby came. That was when I spotted the three-dollar straw tote at the Dollar Spot. Well, hey there! Just in the nick of time, I snagged it up, brought it home, and up cycled that baby. It looked great slung across my arm as I shuffled into the labor and delivery unit at the hospital to give birth to baby three!
Check out the fun you can have if you have a spare tote laying around! You just need some tissue paper, acrylic paint, a sponge applicator, painter's tape, and spray paint.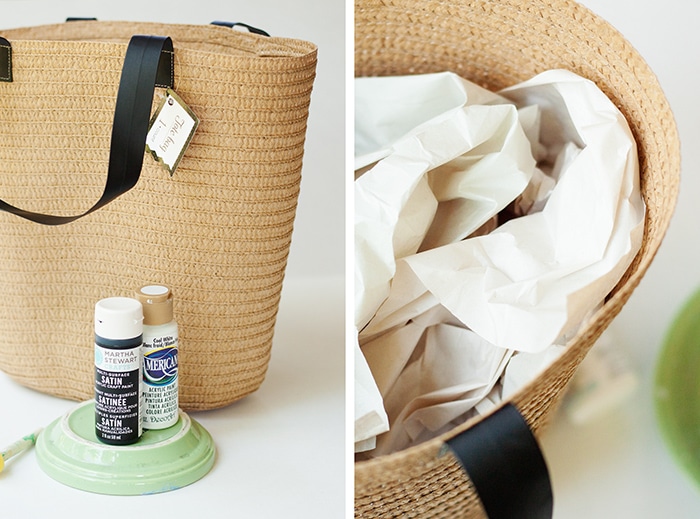 Stuff some tissue paper into the bag to help keep its shape.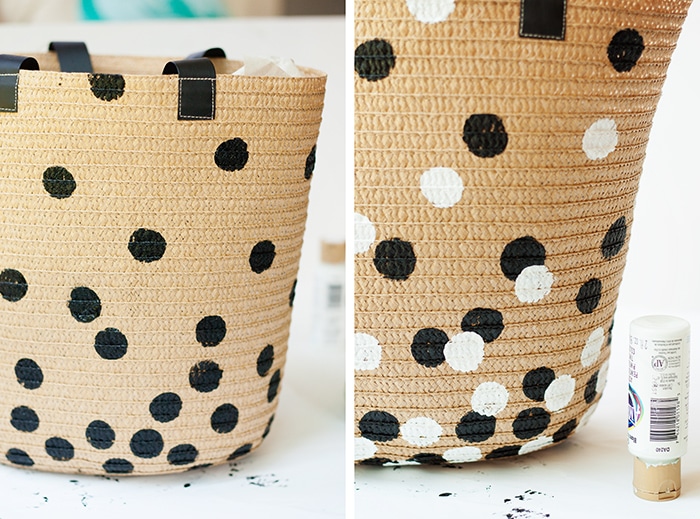 Starting with one color, dab on circles…clustered close together at the bottom, and spread out near the top. Once the first color is dry, add the second color in the same way…clustered and close at the bottom, spaced at the top.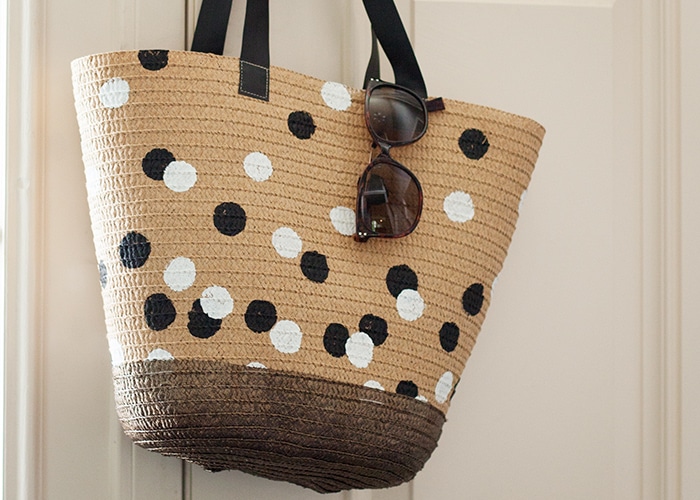 Use some painter's tape and some of that tissue paper to mark off the bottom section you want spray painted. Make sure to cover the rest of the bag up. Spray away to get the dipped/color-blocked look.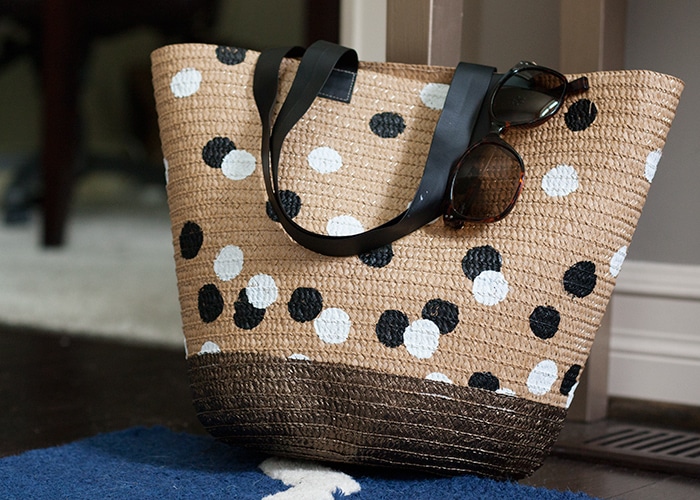 How simple is that?
I do have a thing for dots. And black and white. And metallics. Love!
Have a great week!