Stress-Free Valentines. The future is here.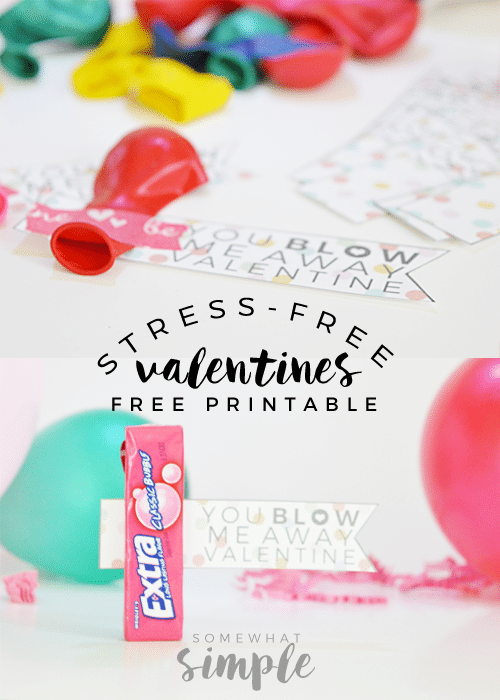 A few years ago, I was stressing over what to do for almost 60 class Valentines (and I only had 2 kids in elementary school) that wouldn't require taking out a second mortgage. The internet was no help, so I decided to design my own simple tags. My children have been giving them to their friends every Valentines ever since! They're so stinkin' easy, budget friendly, and super cute! I finally decided to take some pics and make these simplest-valentines-in-the-world available to our readers.
#BecauseICare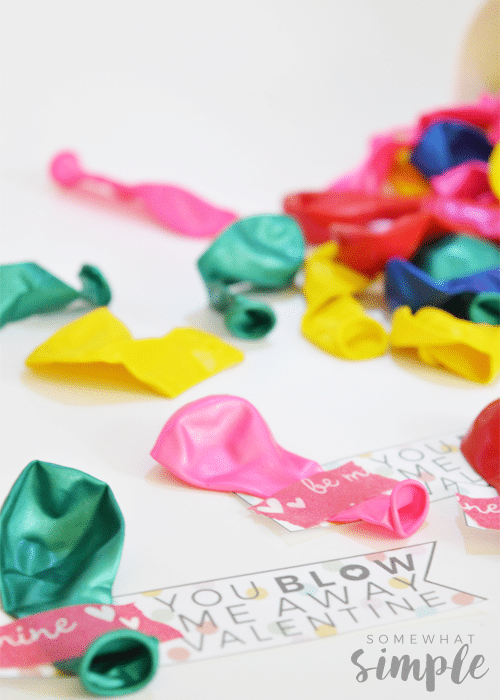 I love the darling polka dots, but if you don't have a color printer, or if you've been ignoring the low ink light on the color cartridge, I have a plain black and white version available. Print off on colored paper and your set! Or white. Seriously. These are supposed to be stress-free, my friends.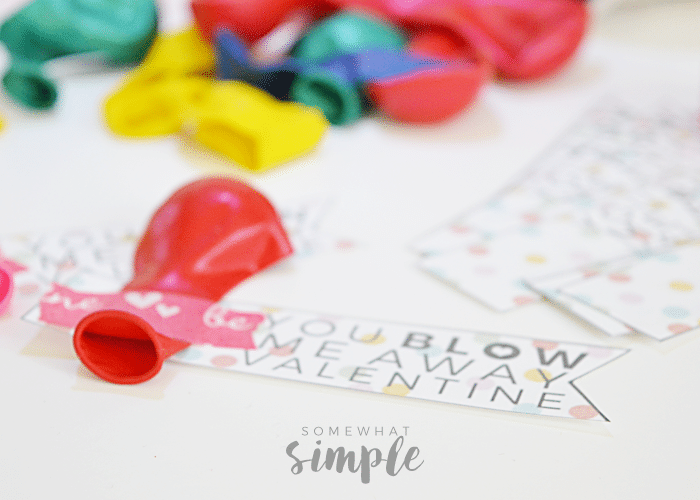 I've always used cute washi tape to fasten on balloons (HUGE hit with the kids, BTW), but here's a few other things you could use:
Bubbles
Bubble gum
Blow Pop
Party blowers
*disclaimer: unless you want the teacher to not love you, and have ill feelings towards you, I REALLY recommend not sending in party blowers to school. 😉 Those are for the home… If you like loud noises. All the time.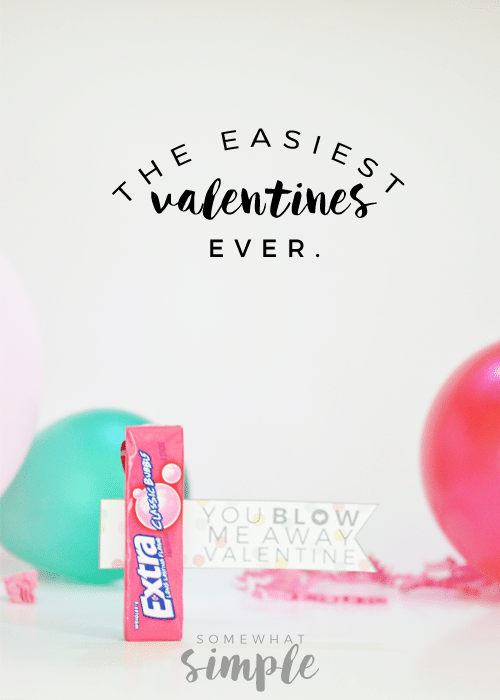 I just have my kids write "From: (their name)" on the back, throw them in a plastic bag, and send them off to school! I . Know.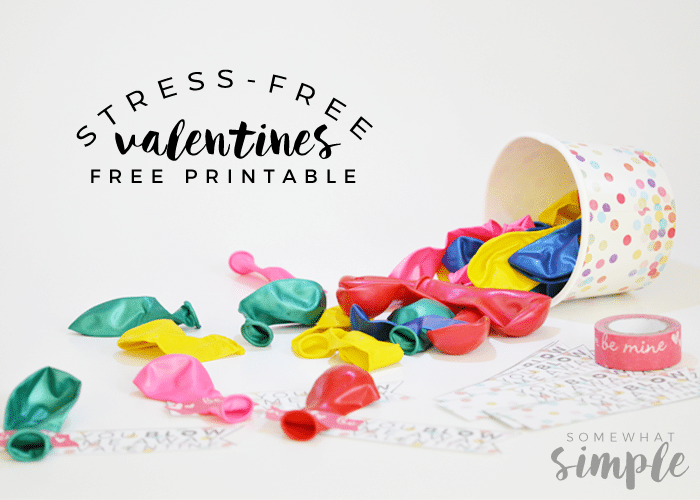 CLICK ON THE TEXT BELOW TO DOWNLOAD YOUR OWN STRESS-FREE VALENTINES:
polka dot PDF (single) // polka dot word doc (14 on a page)
plain PDF (single) // plain word doc (14 on a page)
So there you have it. You're welcome parents. Let's keep this love-y dove-y holiday just that. Love-y Dove-y. And if there are tears, may they be tears of joy, because of these Stress-Free Valentines, you now have so much more time to do more Valentine's Day stuff! Or not. But you have a choice now. 😉
#YoureSoWelcome