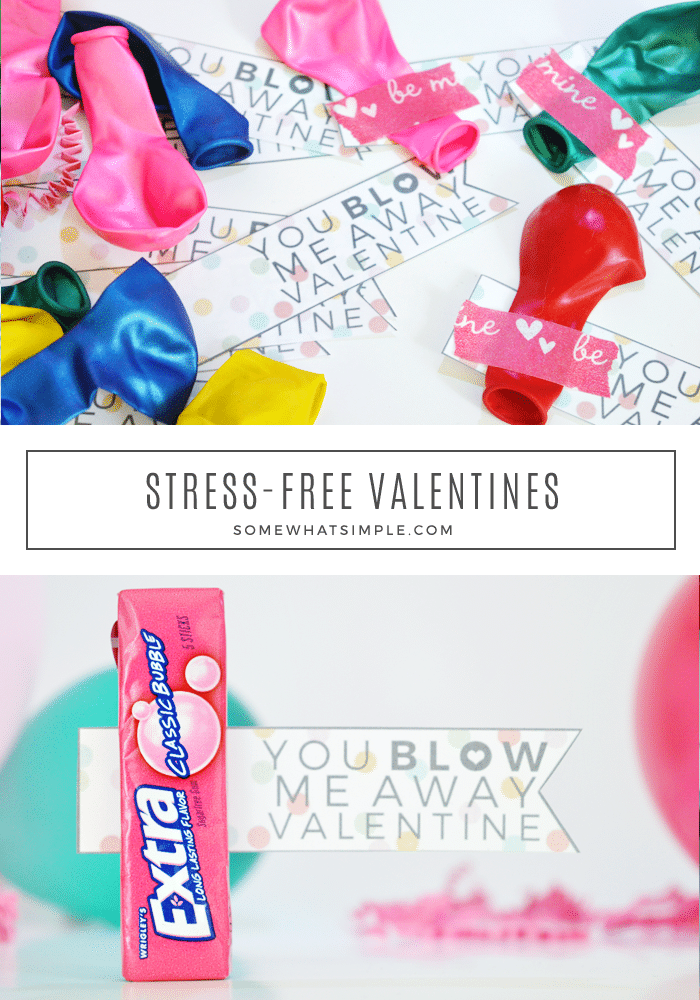 Easy Valentines Day Cards that are both cute and affordable. The future of Valentine's Day is here.
We have several printable Valentine Ideas that are easy to put together and fun for the kids to hand out to friends. Be sure to check out our "We Make a Great Pair", Yo-Yo Valentines, and our Bouncy Ball Printables.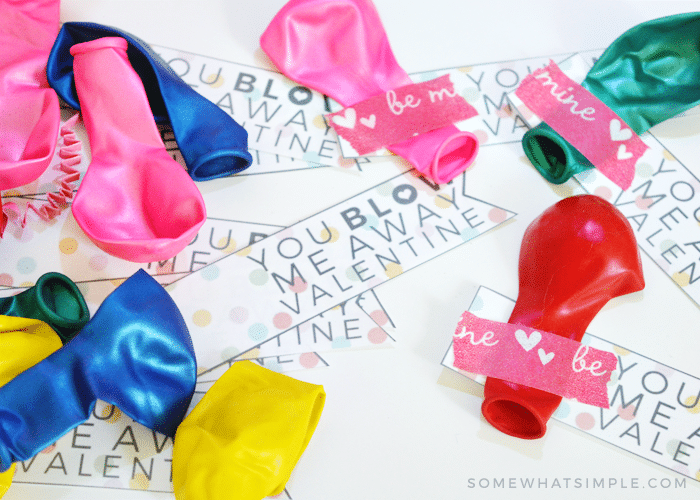 Easy Valentine Printables
A few years ago I was stressing over what to do for almost 60 class Valentines (and I only had 2 kids in elementary school) that wouldn't require taking out a second mortgage. I decided I would design my own simple tags, and my children have been giving them to their friends every Valentines ever since! They're so stinkin' easy, budget friendly, and super cute! I finally decided to take some pictures and make these simplest-valentines-in-the-world available to our readers.
#BecauseICare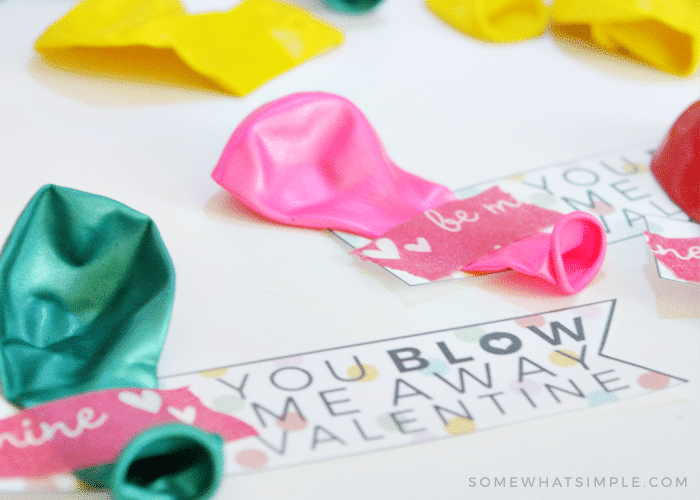 I love the darling polka dots, but if you don't have a color printer, or if you've been ignoring the low ink light on the color cartridge, I have a plain black and white version available. Print off on colored paper and your set! Or white. Seriously. These are supposed to be stress-free, my friends.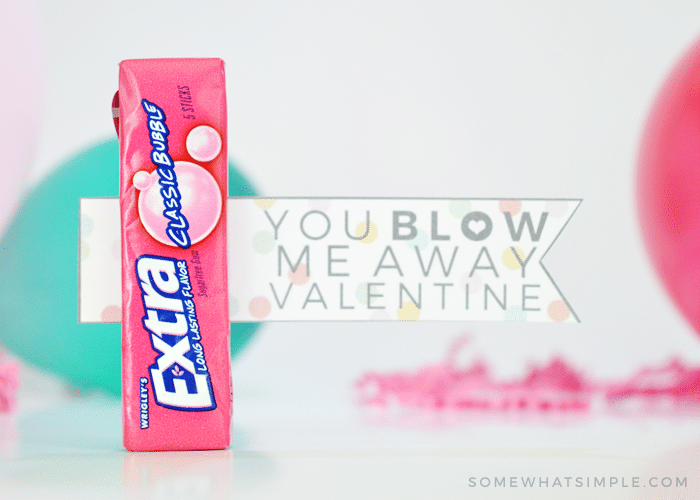 I've always used cute washi tape to fasten on balloons (HUGE hit with the kids, BTW), but here's a few other things you could use:
Bubbles
Bubble gum
Blow Pop
Party blowers
*disclaimer: unless you want the teacher to not love you, and have ill feelings towards you, I REALLY recommend not sending in party blowers to school. 😉 Those are for the home… If you like loud noises. All the time.
I just have my kids write "From: (their name)" on the back, throw them in a plastic bag, and send them off to school! I . Know.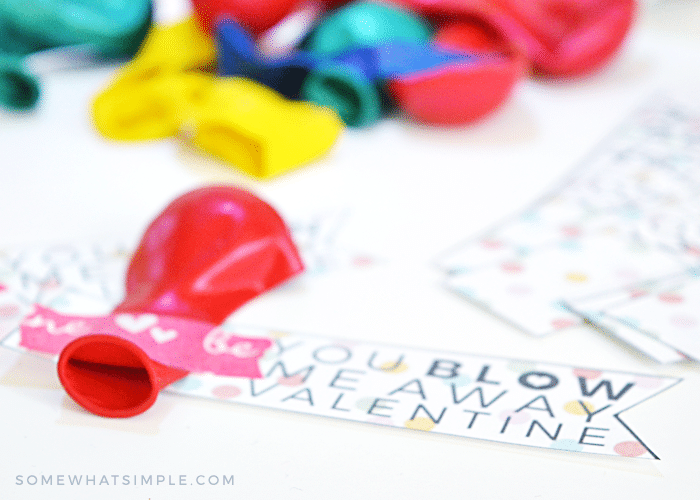 Ready to make your own EASY Valentine Cards?

So there you have it. You're welcome parents. Let's keep this love-y dove-y holiday just that. Love-y Dove-y. And if there are tears, may they be tears of joy, because of these Stress-Free Valentines, you now have so much more time to do more Valentine's Day stuff! Or not. But you have a choice now. 😉
#YoureSoWelcome