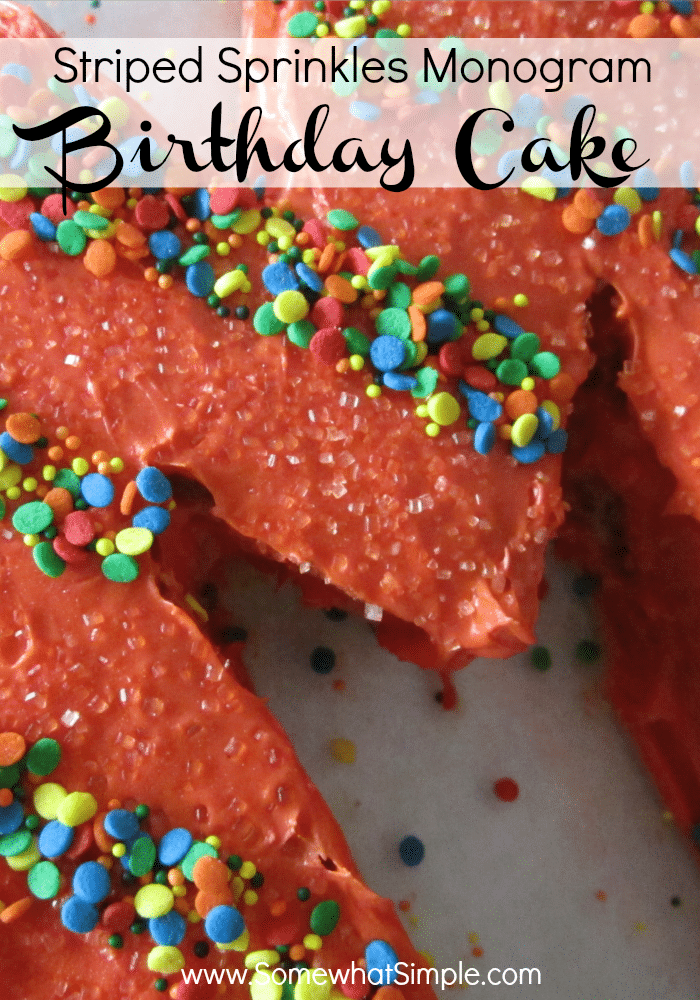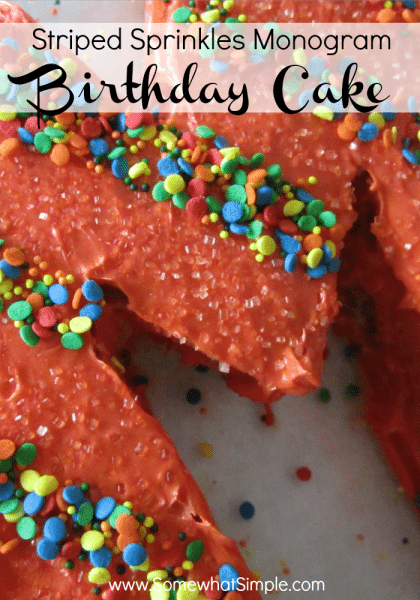 When my oldest turned a year old I made him a birthday cake in the shape of a letter "E" . Little did I know that simple idea would soon become the tradition in our family- a monogram cake for their first birthday. When Mason turned one last year, I made him a "M" cake with striped sprinkles. I love how it turned out! Here is the simple tutorial:
Monogram Birthday Cake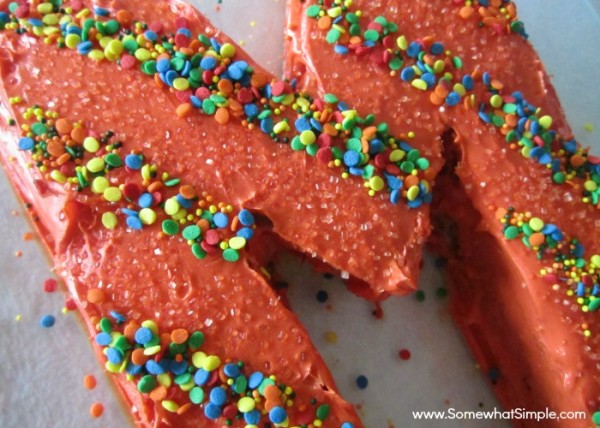 All you need for this tutorial is the recipe to your favorite cake, or a cake box like I used! You'll also need sprinkles, frosting, and strips of paper.
Directions:
Make your cake according to directions and let cool completely. Then, cut out your monogram. I free-hand mine, but I've had simple first lettered names! If you need a stencil, just print one from your computer.
Frost your cake. I also put matching colored sprinkles all over the entire cake.
Lay your strips of paper over the cake in the pattern you'd like.
Add your big colored sprinkles with the paper strips still laying over the cake.
…then remove the paper strips and admire your work!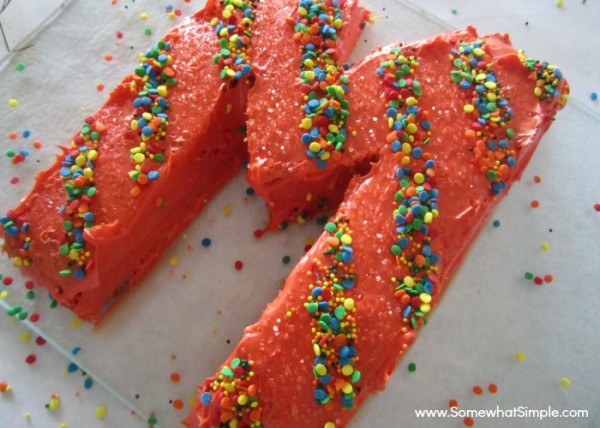 This little birthday boy had a BLAST with his cake. And this mama was finding orange frosting in all his rolls for days to come!