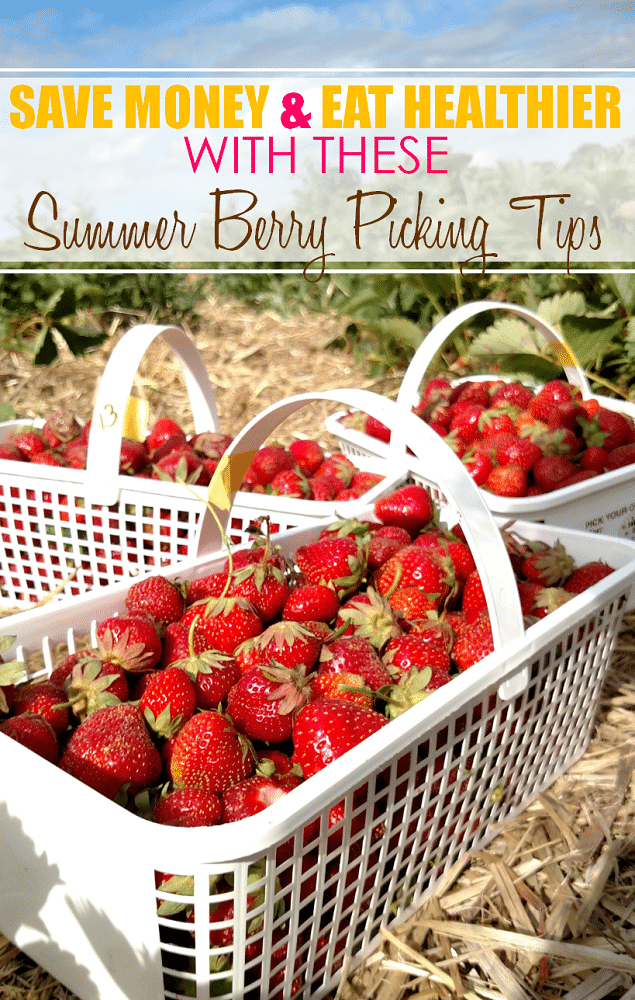 Summertime for my family means camping, early mornings, and berry picking! The days of expensive berries are gone, thanks to all the local Pick Your Own farms! Picking your own berries can actually help your family save a TON of money and eat healthier, all while having fun! And if you have kids it's a great way to get them more in touch with the food they eat every day! But before you go out and start picking your bushels, there are some berry picking tips I want to share in order to ensure you are saving money and making your berries last!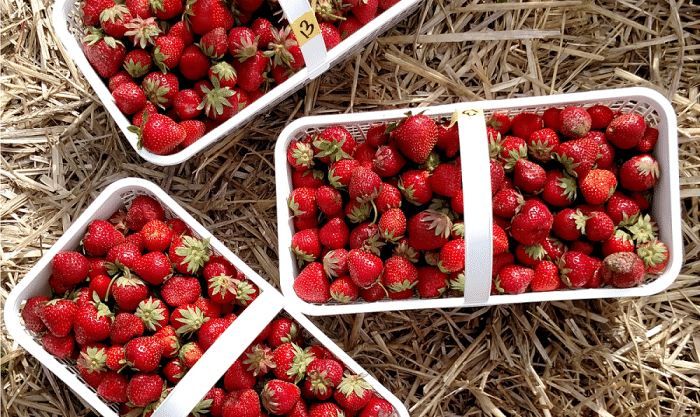 1. Pick A LOT! When we pick berries we get the biggest size basket the farm carries then we buy enough of them to get a discount. (Many farms give a discount when you buy 3 or 4 baskets). Since these are going to be frozen, we just buy as much as we think we can pick before we get exhausted.
2. Clean & Cut Your Berries. Most Pick-Your-Own Farms allow in-field eating which means these are safe to eat without washing. However, cleaning them when you get home will help them last longer. If you are planning on freezing them, cleaning is a must! And if your fruit has stems or pits you'll also want to remove them- we're aiming for as blender-ready as possible!
3. DRY THE BERRIES!!! This is the most important step. Pull out every flat surface, spread the berries in a single layer and let them dry completely before freezing. This will minimize the ice buildup.
4. Freeze depending on use. We have two freezing options; store them one cup at a time in small ziptop bags (for single serving uses) or store them in large ziptop bags for larger portions. No matter what size you divide them into, the important thing is to make sure they're sealed and mostly air free.
So to recap: pick, clean, dry, freeze- that's it!
Ready to know how much you'll save?
Last summer in my local grocery store you could purchase 2 cups of blueberries for around $4.00, not on sale. At our local farm, we picked 3 large baskets of blueberries for $15 dollars each and got a total of 60 cups of blueberries!!! That brings the cost per cup to 75 cents, meaning with every cup of blueberries you pick you'll save $1.25- how awesome is that?!
Your total savings will depend on the fruit you pick and how much fruit you can pack into your basket, but it will always be significant.
What to do with these mountains of berries? Here's my top picks:
Smoothies, SO MANY SMOOTHIES (my go to green recipe is 1/2 cup soy milk, 1 cup water, 1/2 pear, 1 cup frozen berries, 1 scoop vegan protein powder, 1 cup kale)
Instant Blueberry Ice Cream!
Berry Chia Seed Jam
Plain old "it's hot and I want something cold" snacking
Every summer, we pick strawberries, blueberries, and raspberries. We tried blackberries once but they don't freeze as well. You can also pick pitted fruits like cherries or peaches just add the pit-removal into the cleaning step.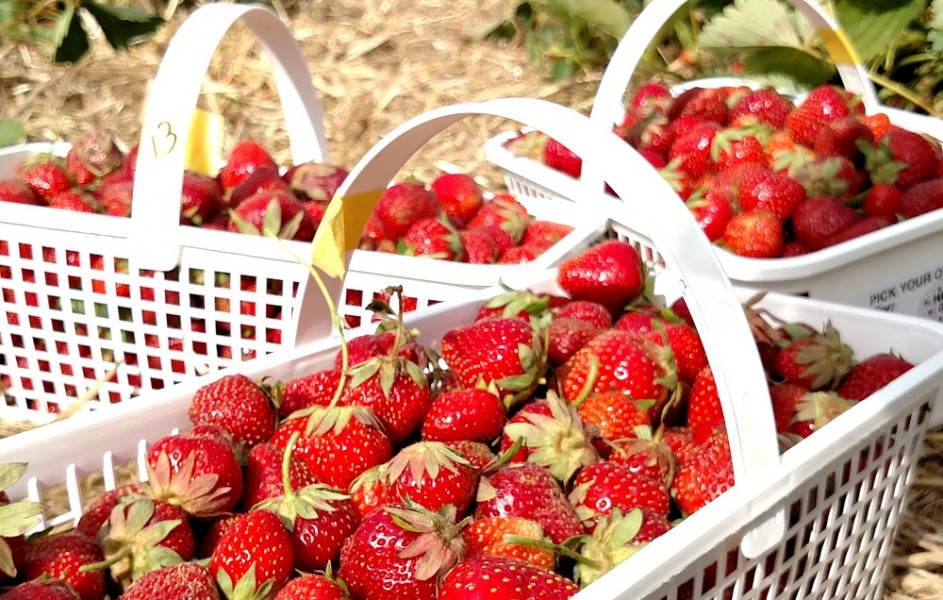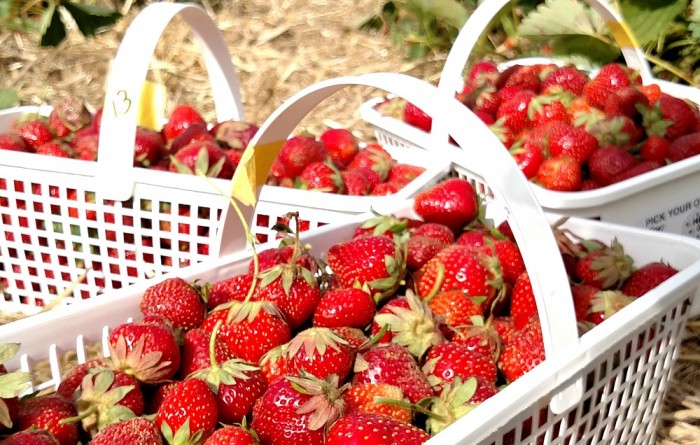 I hope this inspires you to get out there, pick some berries, save some money, and have fun being healthy with your family!