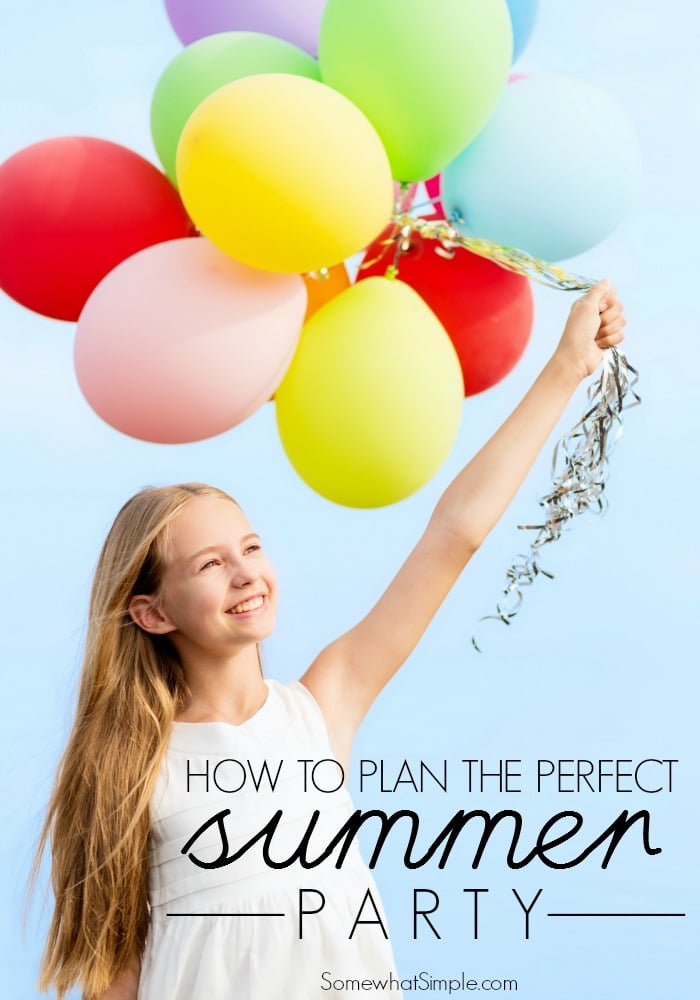 Celebrate the summer season with these 5 simple summer party planning tips!
Preparation is everything. Plan out your menu, decor and entertainment weeks in advance. Nothing adds more stress on the hostess than a last-minute run to the store while your guests are on their way! Grab a free party planning printable from A Pair of Pears and start planning!
Keep it simple. (my mantra!) You don't have to spend a fortune or go crazy for a summer party. Unlike fancy winter parties, keep it casual and everyone will have more fun. Your menu can be just as simple as packing a picnic: bite-size appetizers, tasty sandwiches, yummy salads and cool desserts. Those foods are good for guests of all ages! If you need ideas for some sandwiches besides the everyday PB&J- check out our list of 13 Amazing Sandwiches.
Invest in some neutral-colored dishes. Get something you can use over and over again at every party you host. That way, all you have to do is switch up your linens or paper goods to coordinate with your party theme. I recently purchased these fabulous Better Homes and Gardens porcelain dinner dishes at WalMart. I love how versatile these are! I also got some basic flatware that can look both fancy or casual- depending on the theme of my party.
Presentation counts. You don't have to be an amazing party stylist to make your party look fabulous, but little details can go a long way! Simply removing your store-bought foods from their packaging and adding them to your favorite dishes can make all the difference. Wrap those sandwiches in fun scrapbook paper and tie with a ribbon, use tiered display stands or cute baskets for your appetizers and serve individual salads in Mason jars. It doesn't have to take ALL of your time, but a few extra minutes of preparations can really set a fun mood and leave the guests talking!
Think "Bright, Bold, Fresh and Cold". When planning your decor, you can never go wrong with bright, blod colors in the summer. Your linens and dishes don't even have to match as long as they coordinate with bursts of color. Grab a brightly-colored tablecloth and vibrant vases with fresh flowers.  Take advantage of fresh summer favorites- watermelon wedges, lemonade, simple fruit salads etc. No need to slave over a hot stove or oven- keep it cool with cold, refreshing foods that don't get any easier to prepare. Here are some of my favorite summer recipes: Cherry Lemonade Slush … Creamy Pasta Salad … Strawberry Cheesecake Frozen Yogurt … Watermelon on a Stick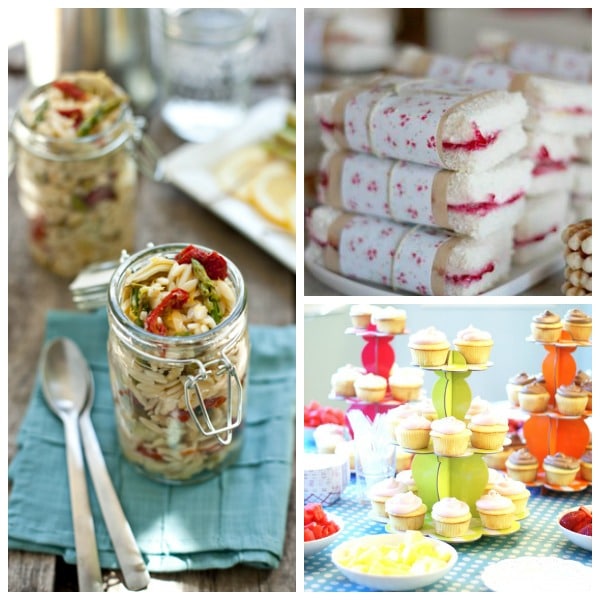 Source: Salad in Mason Jars from Food for My Family … Wrapped Sandwiches from Kara's Party Ideas … Cupcake Stands from Blue Cricket Design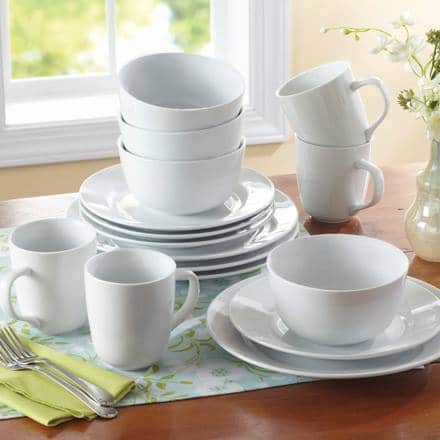 Better Homes and Gardens' fabulous new porcelain dinner dishes are available exclusively at Walmart.  Whether you are preparing for a bridal/baby shower, graduation soiree or Sunday brunch, you can incorporate the BHG @ Walmart dishes into the mix! Follow BHG @ Walmart on Facebook, Twitter and Pinterest and visit their website for more details.
This is a sponsored post written by me on behalf of BHG @ Walmart.  All opinions are 100% my own.