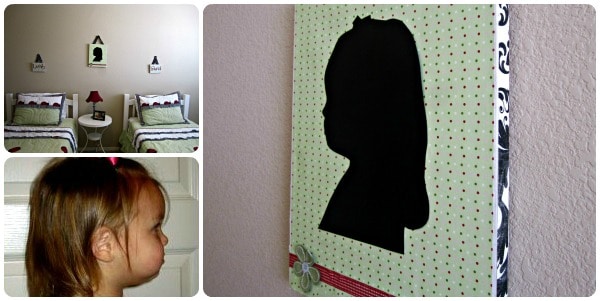 This sweet silhouette wall hanging is so precious and so simple to create!
I am just amazed how much it looks like my little girl!
Here's What You Need:
Scrapbook paper- something that coordinates with the room you want it in. I made mine for Leah's Lady Bug Room
1 black piece of cardstock
11×14 Canvas
Profile picture printed off your computer- quality does not matter!
Mod podge & sponge brush
Ribbon to hang it and cover the paper seam
Embellishments- I used ribbon and a flower with a button.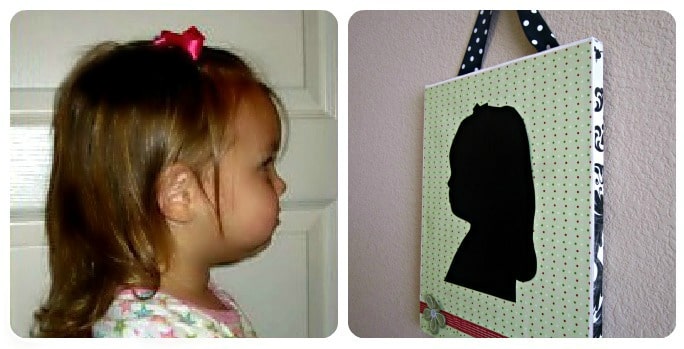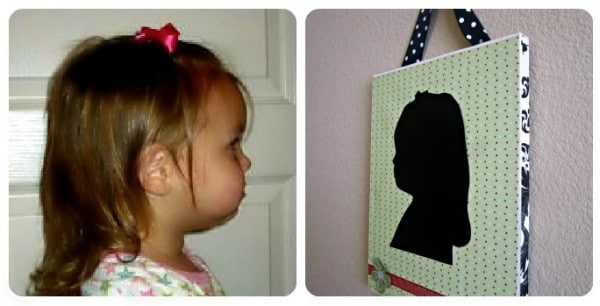 Here's How To Do It:
Measure and cut four strips of scrapbook paper to cover the edges of your canvas and measure and cut one large piece to cover the front. Because my canvas was longer than my scrapbook paper, I cut a small strip of paper to cover the bottom, then I mod podged a ribbon over the seam to hide it.
Use Mod Podge to glue the paper to each side and the front of your canvas. I think bubbles are inevitable- I tried my best to get rid of huge air pockets, but just smooth it out as best you can!
Take the profile picture from your computer and cut it out. Lay the image on the black piece of card stock and trace around the edges. Then cut out the traced image.
Using Mod Podge, glue the black silhouette onto your canvas, and then apply Mod Podge all over the top of the silhouette and the edges of the canvas to create a seal.
Once the canvas is dry, you can embellish any way you want! Then just add a ribbon to the back or some hardware and put it on display!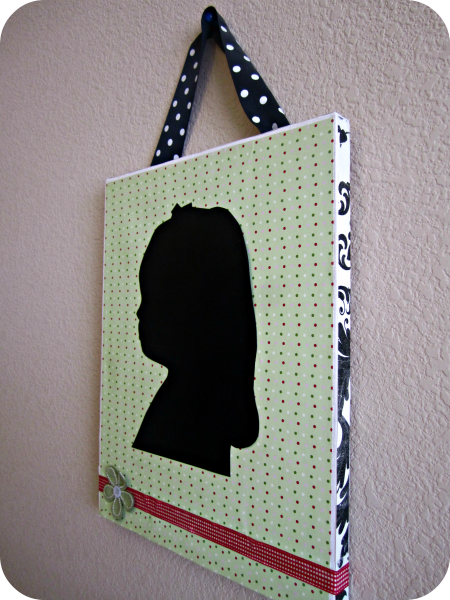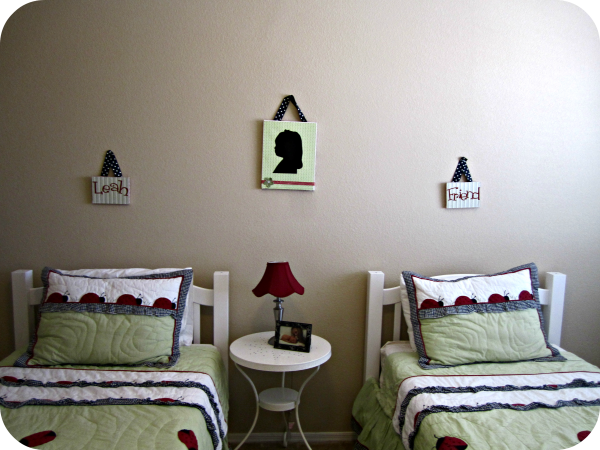 This post originally published on Somewhat Simple in July 2009