This post brought to you by Krazy Glue. All opinions are 100% mine.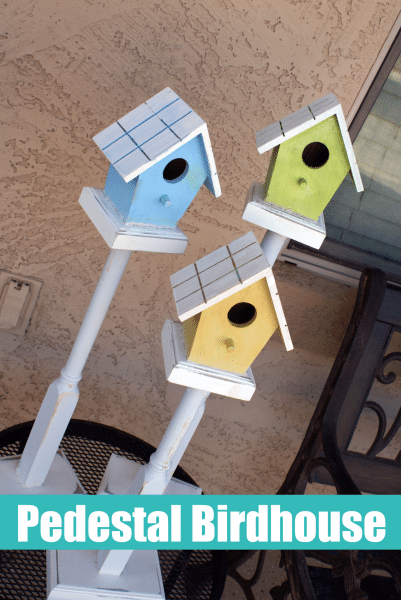 I LOVE birds and I love the look of a cute birdhouse on my porch in the spring time. But we have an issue with some pigeons who have made their nest in my dryer vent and they won't go away- so the pedestal birdhouse plans I came up with were not only cute, they also have a small feeder opening so the bigger pigeons won't feel so welcome! Here is how to make it: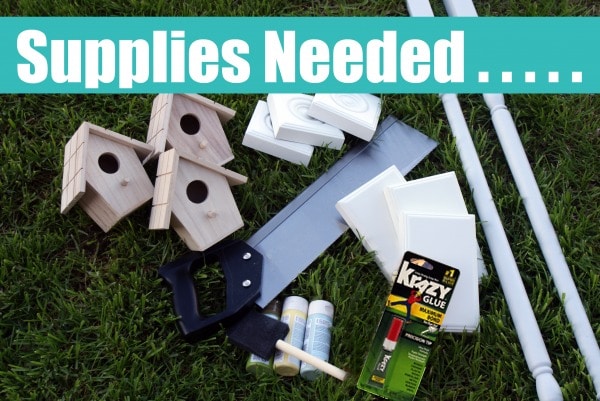 Materials Needed-
Finished birdhouses (unless you feel totally inspired to make your own!) I got these at WalMart for $3 -$4
Saw
Glue- I used Elmer's Krazy Glue
Stair railing. I used 2 poles to make 3 houses
Stair molding (not sure if that is the right name of it!) but you'll need 2 pieces of molding per house. I used 2 different types of molding.
Paint and paint brush
Directions-

1. Cut your stair rail to 3 different sizes.
2. Paint your birdhouses
3. Glue your rail to one piece of molding and let it dry.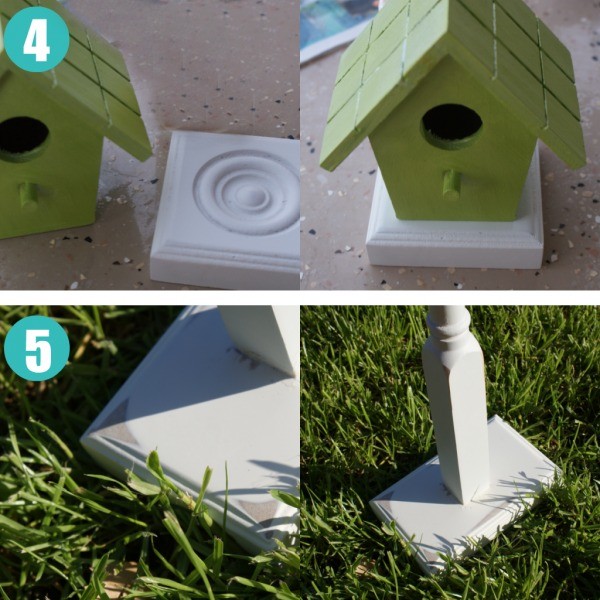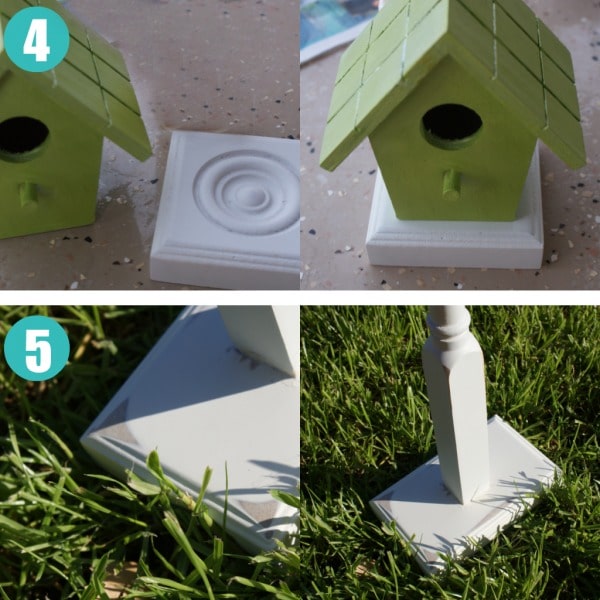 4. Glue your birdhouse to the other piece of molding, then glue that to the top of the stair rail.
5. Distress the birdhouse by gently sanding off some of the paint.
When your glue is completely dry, you're done!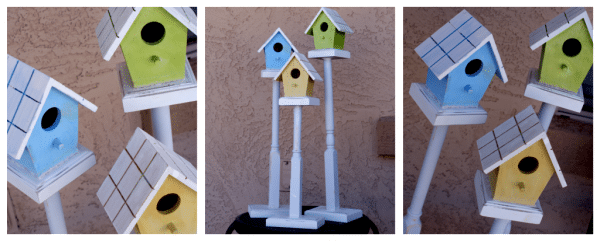 What do you think?
You too can create masterpieces in minutes with Elmer's Krazy Glue- it is Krazy strong, Krazy fast. Bond the smallest, most delicate design elements with amazing strength and speed. Krazy Glue works on porcelain, pottery, plastic, rubber, metal and glass, or vinyl, eliminating the need for glue guns and other expensive tools. You can glue vertical surfaces with no runny mess and fill in gaps when bonding mismatched surfaces. Best of all, it is small enough to store just about anywhere- making crafts more accessible and less time-consuming. For even more masterpieces in minutes, check out the Elmer's Krazy Glue Pinterest page.
I'd love to know how you would use Elmer's Krazy Glue products- leave me a comment and let's inspire each other!