Our teeth brushing incentive chart is the perfect way to BRUSH UP on good dental hygiene!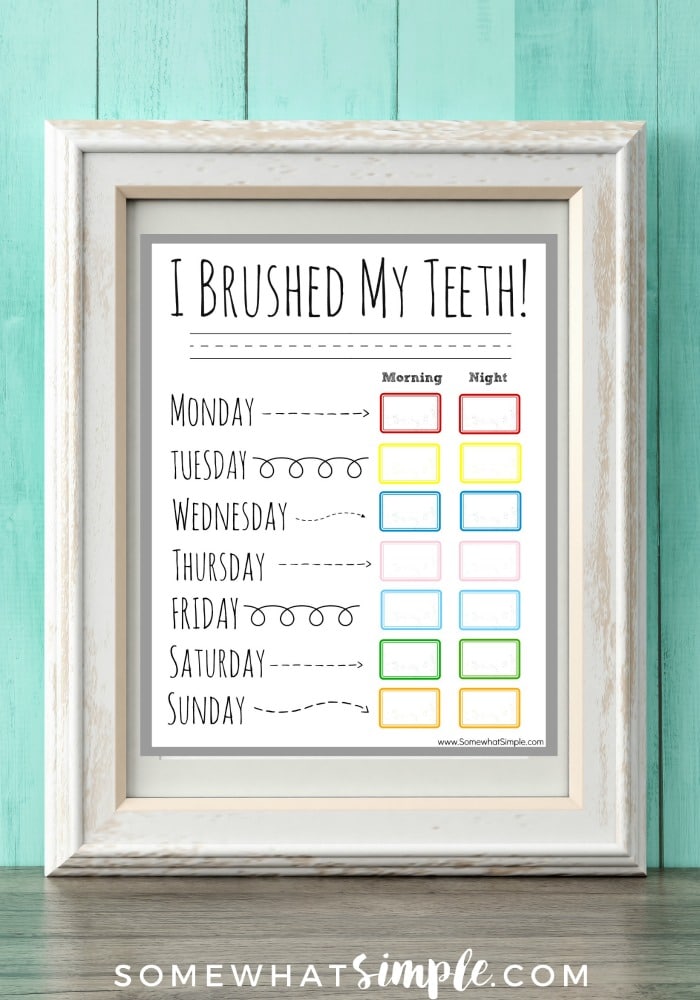 My kids think that adding toothpaste to the bristles of a toothbrush and sucking on it 'til it is gone counts as teeth brushing!
It is quite the challenge for me to get them to brush good, and to brush for longer than 3 seconds. I decided it was time to come up with an incentive chart that would help encourage my kids to brush their teeth well, and to do it twice every day.
This incentive chart has been working out well so far, and I thought you might want to print one for your kids too!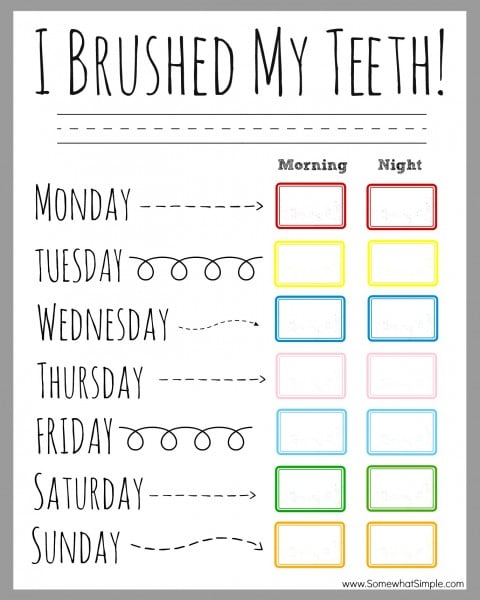 Teeth Brushing Incentive Chart
MATERIALS NEEDED: 
free printable (link below) 
frame
dry erase marker
DIRECTIONS: 
Download and print the printable incentive chart. Write your child's name on the dotted lines at the top.
Put the printable in a frame. (You can print off a new printable each week if you'd rather not frame this, but putting it behind glass will allow you to use the same copy over and over – the dry erase marker writes directly on top of the glass and wipes clean with a tissue.)
Keep track of when your child has brushed their teeth by putting an "X" in the corresponding squares.
Reward them with a fun activity or special treat if they fill up all their boxes for the week.
Wipe clean at the end of the week and start over!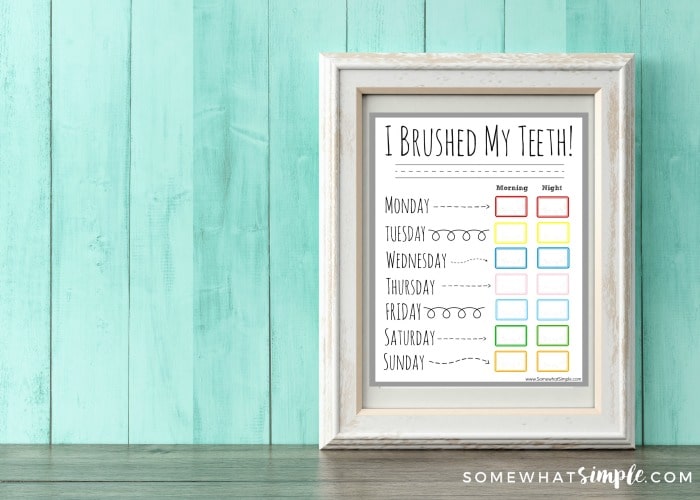 Do you have any tips or methods of encouragement  to get your kids to brush their teeth?
Leave me a comment, I'd love to hear your ideas!
This post originally published on Somewhat Simple in September 2013. It was updated in September 2016.