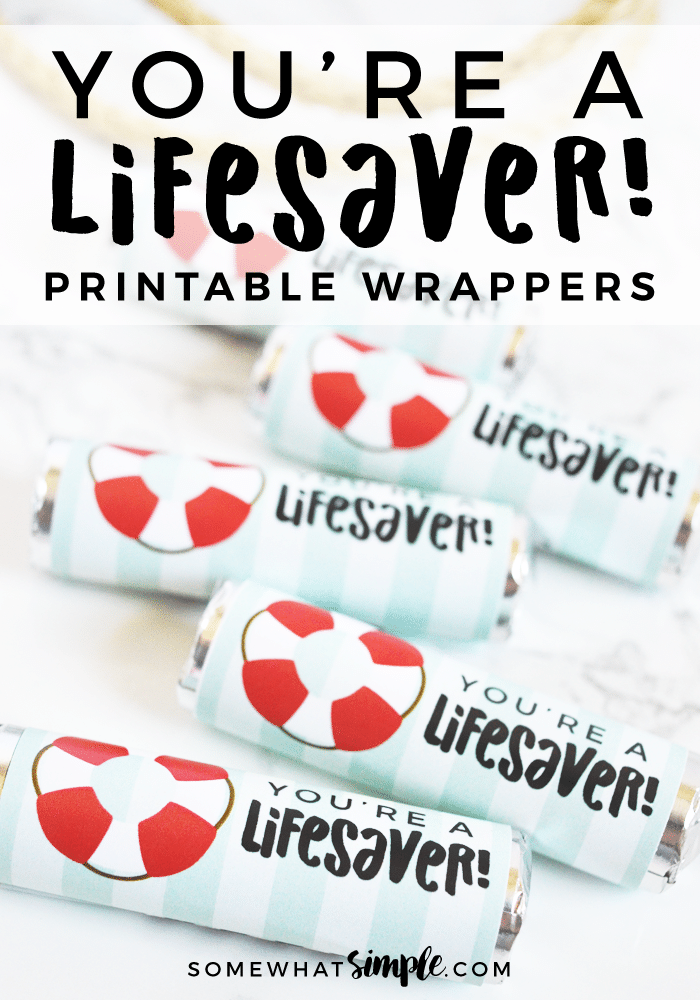 These lifesaver printables are a simple, darling, and perfect way to say thank-you!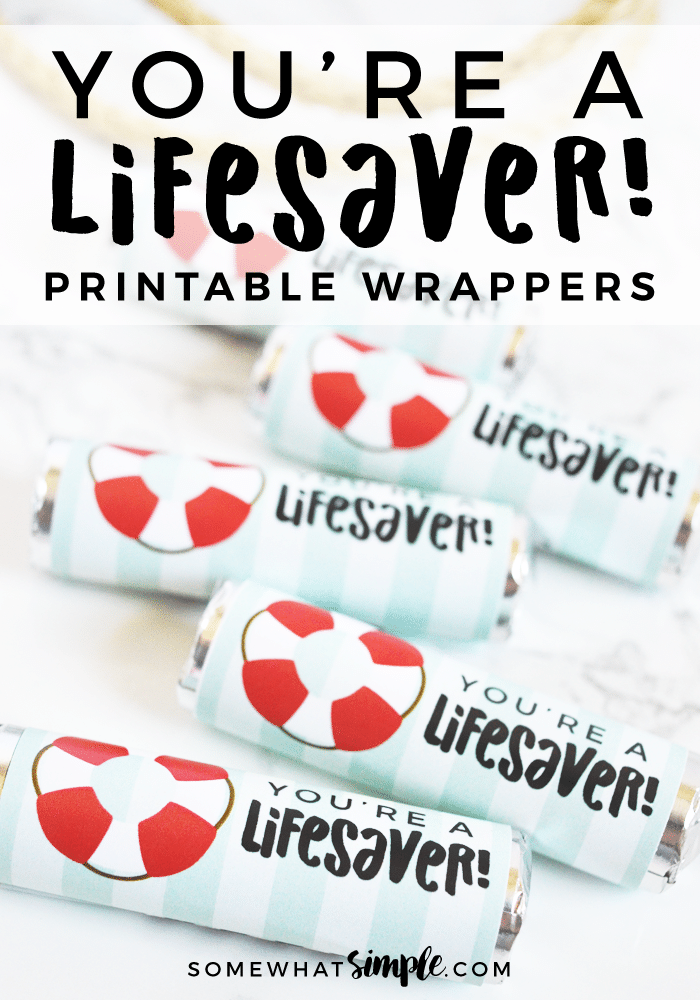 A couple of summers ago, I was asked to come up with a service project for the young women in our church to participate in at their summer girls camp. Our theme for the year was NAVY, but I thought it was a great opportunity to actually say thank you to real members of the Navy for all that they sacrifice to protect our country and preserve our freedom. We
had the girls put together simple Thank you cards, and then write a heartfelt note of thanks to a sailor on board that ship.
And to make the thank you a little Sweeter, we attached these lifesaver printable labels onto rolls of lifesavers to go with the cards.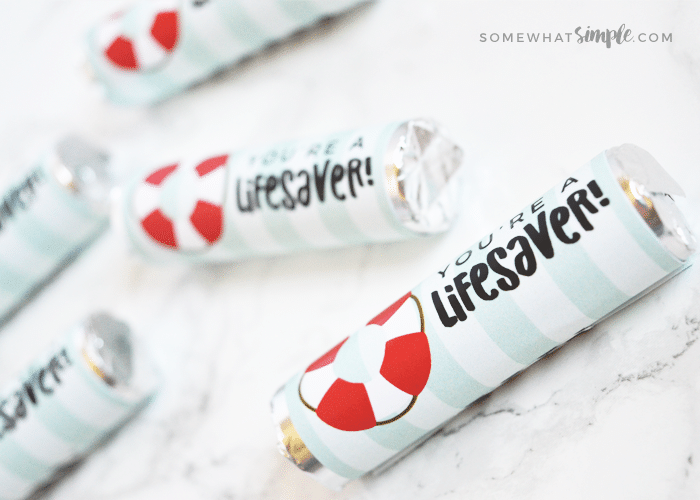 you're a lifesaver printables
supplies
You're a lifesaver printables (download below)
scissors or paper cutter
tape
Lifesaver rolls (any flavor)
directions
First, print off our lifesaver labels.
With a paper cutter or scissors, cut out eat label (there's 9 to each page).
Wrap each Lifesaver roll and secure with tape.
Finally, sit back and admire your lifesaver pile that is now oozing with cuteness. 😉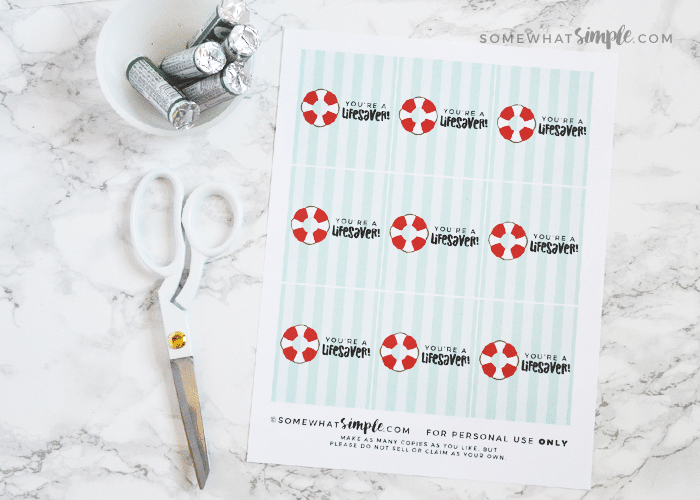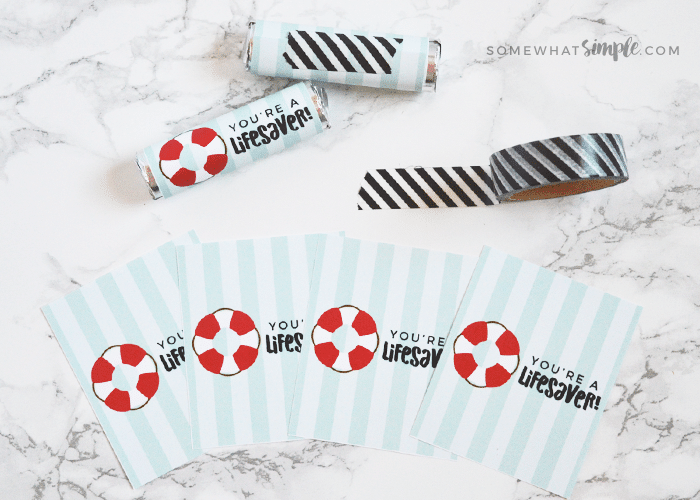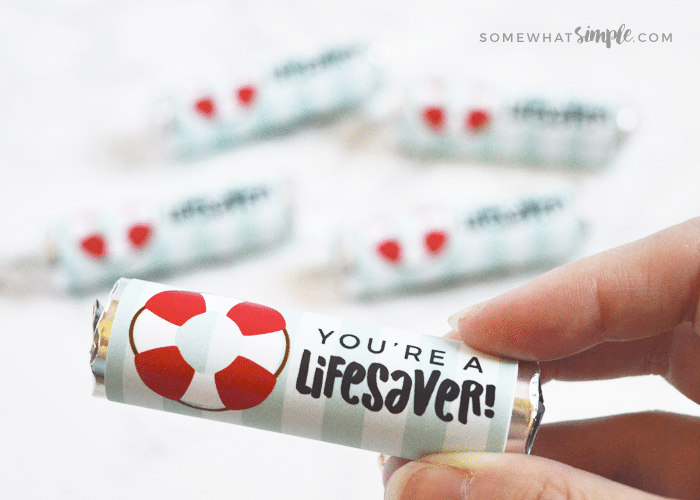 These Lifesaver gifts could be great way to recognize anyone who sacrifices to serve and protect, covers you in a pinch, someone who always has your back, or is always willing to babysit the kids. 😉 How about dropping some off at your local Fire Station, or maybe make some for Veterans down at the local VA? I feel like a heartfelt thank you is probably the best service we can give! Which is especially important for our children to learn. 🙂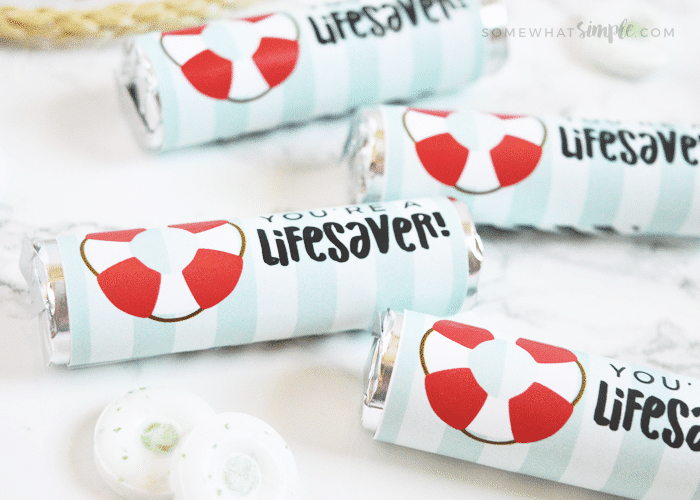 Ready to start making your own?
. . . . .
You might also enjoy these posts:

Chore Chart Printables That Really Work! || Summer Schedule For Kids || Summer Scenes Paper Doll Kit
This post originally published in 2011, but was updated with fresh new printables and images in 2017.