Looking for some simple DIY Thanksgiving Decorations? This Simple Turkey Wreath is a fun and easy decor project, perfect for Thanksgiving. Gather a few inexpensive dollar store supplies, and make this turkey wreath this fall.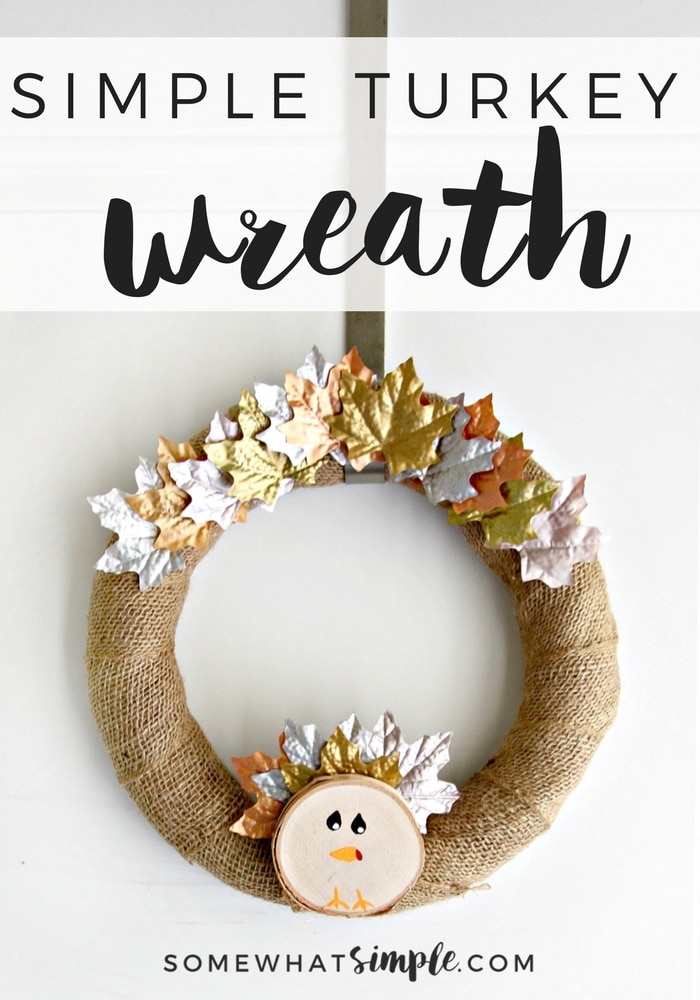 Fall is such a fun time for crafting, but it seems that time flies by. This simple turkey wreath is a fantastic, quick fall craft that will last through Thanksgiving. Gather a few basic supplies (most are available at the dollar store) and whip up a fun Thanksgiving wreath.
DIY Thanksgiving Decorations – Turkey Wreath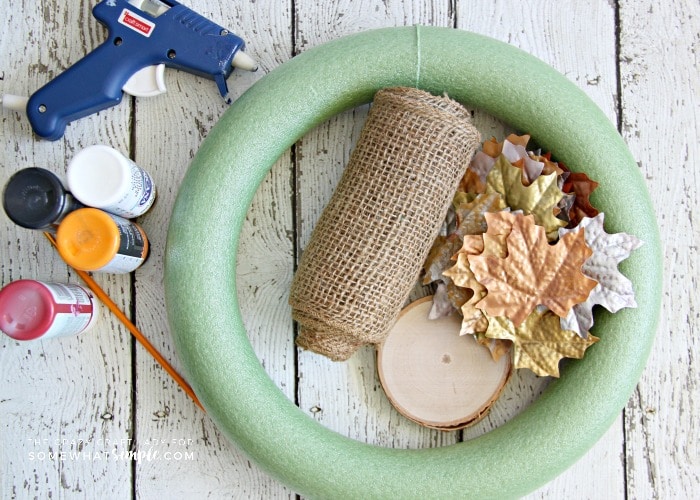 Supplies Needed for This Thanksgiving Wreath
Foam wreath form – I used a 10″ round
burlap ribbon, or burlap cut into strips
faux leaves – like these metallic painted leaves, or plain fall color leaves
craft wood slice
acrylic craft paint in black, white, yellow, and red
fine detail paint brush
hot glue gun and hot glue sticks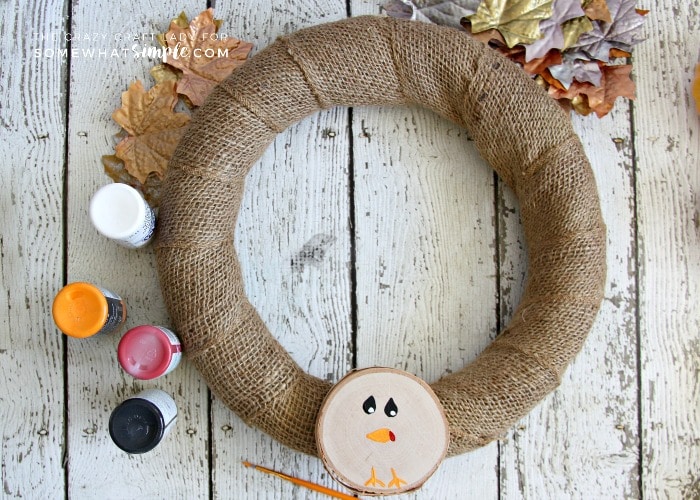 Directions for This Turkey Wreath
Wrap the foam wreath form in burlap ribbon. Secure the ends with hot glue. Be sure to overlap the burlap a bit, so that the foam doesn't "peek" through the holes in the burlap.
Paint a turkey face on the wood slice – two black tear drops for the eyes, a yellow sideways tear drop for the beak, with a little dot of red. Then paint little stick feet in yellow at the bottom of the wood slice.
Let the paint dry, and then attach the wood slice to the bottom of the wreath using hot glue.
Attach faux leaves to the top of the wreath to make turkey feathers.  Also tuck a few leaves behind the wood slice and attach with hot glue.
And that's it! A simple Thanksgiving wreath that looks like a turkey!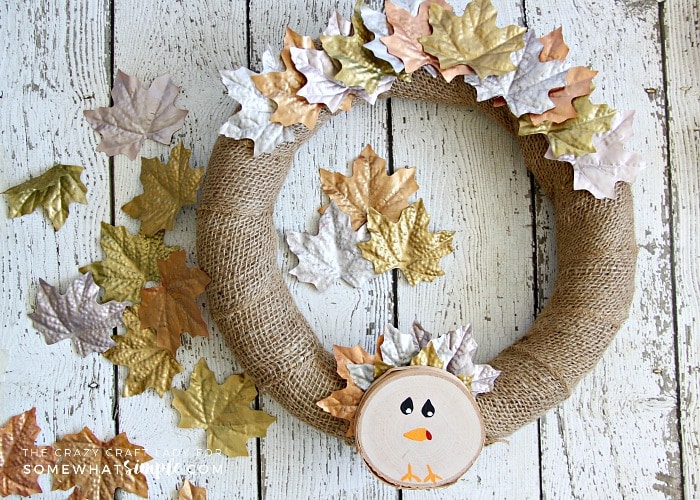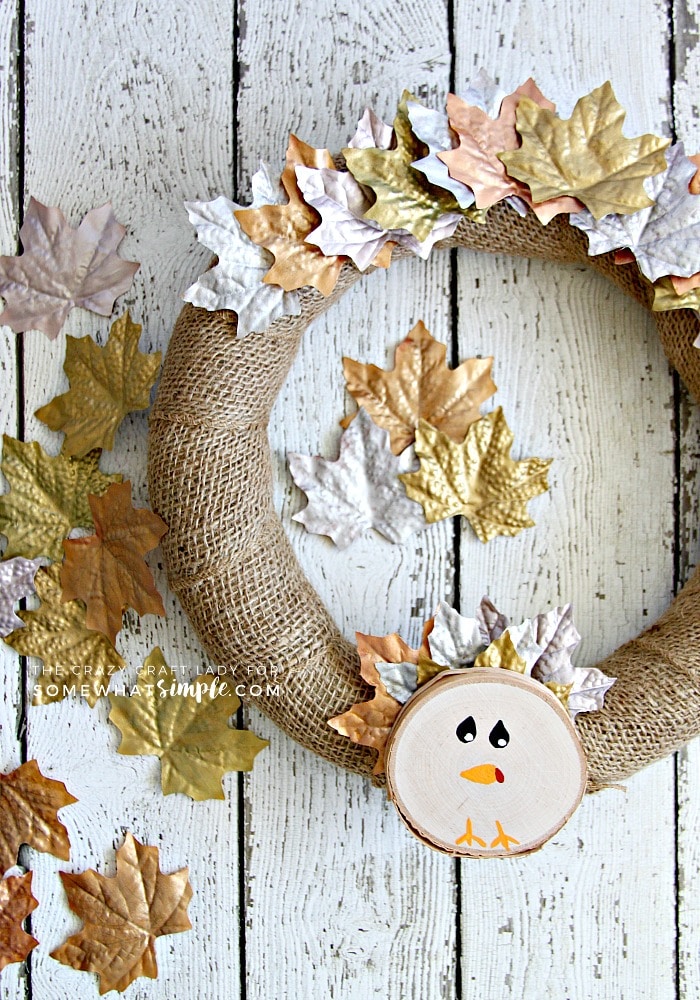 Hack Your Routine!
FREE E-COURSE
5 Time-Saving Tips for Crazy Busy Moms