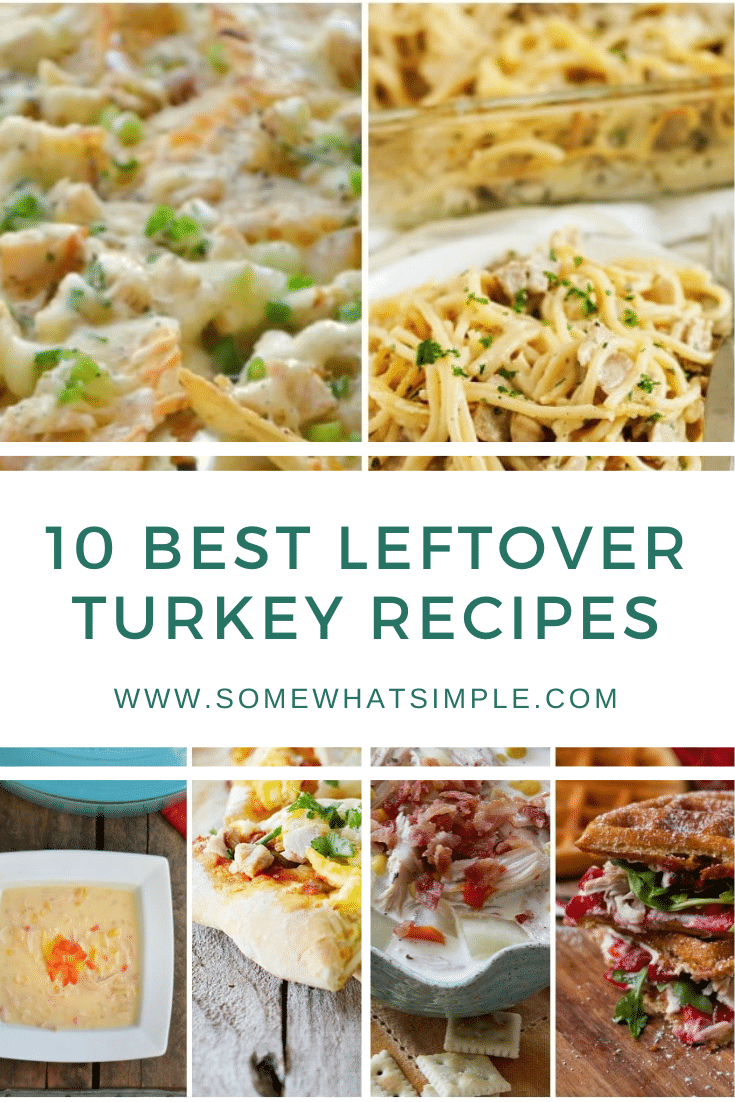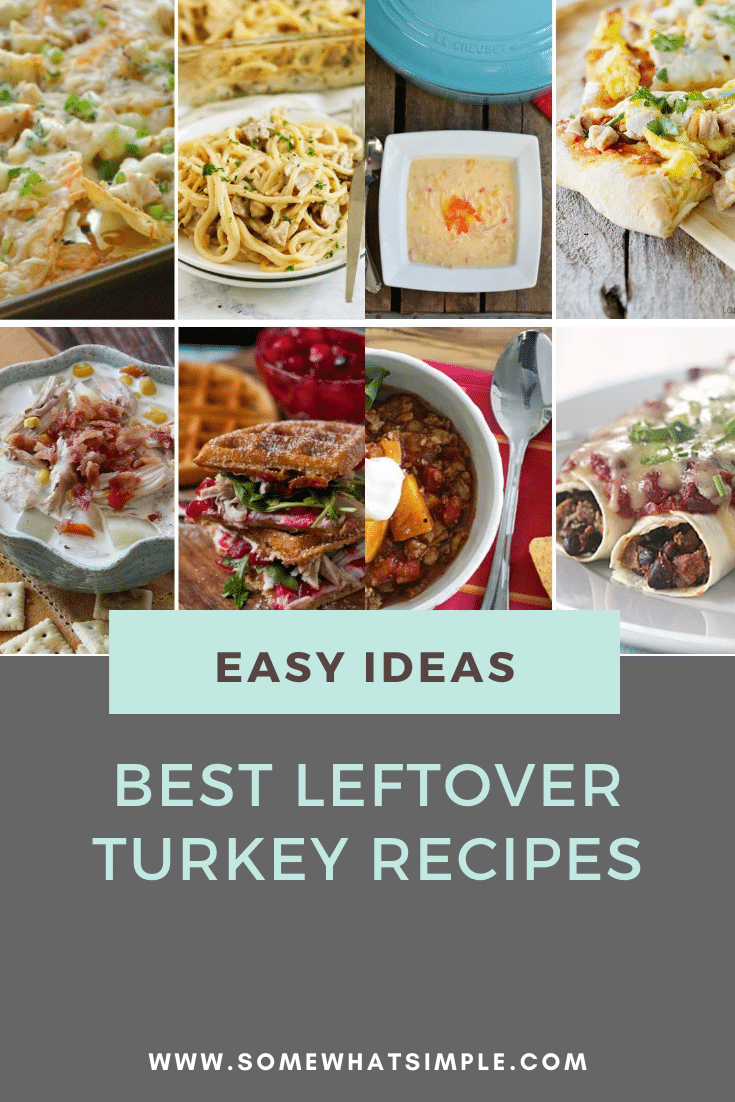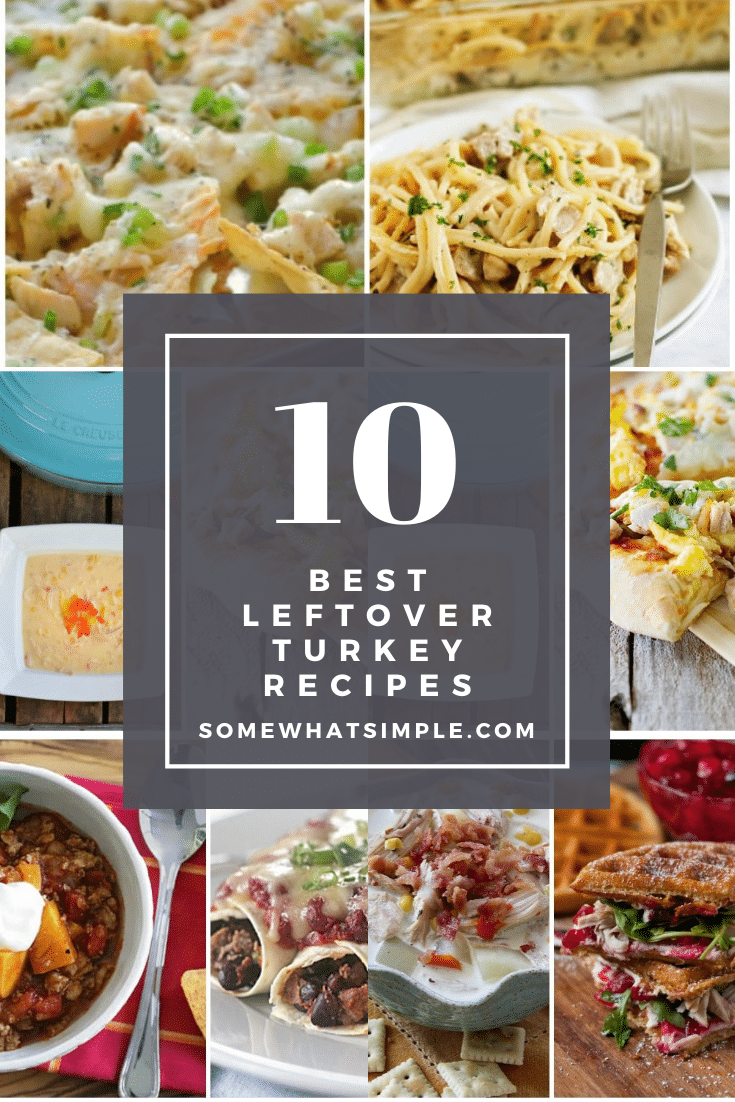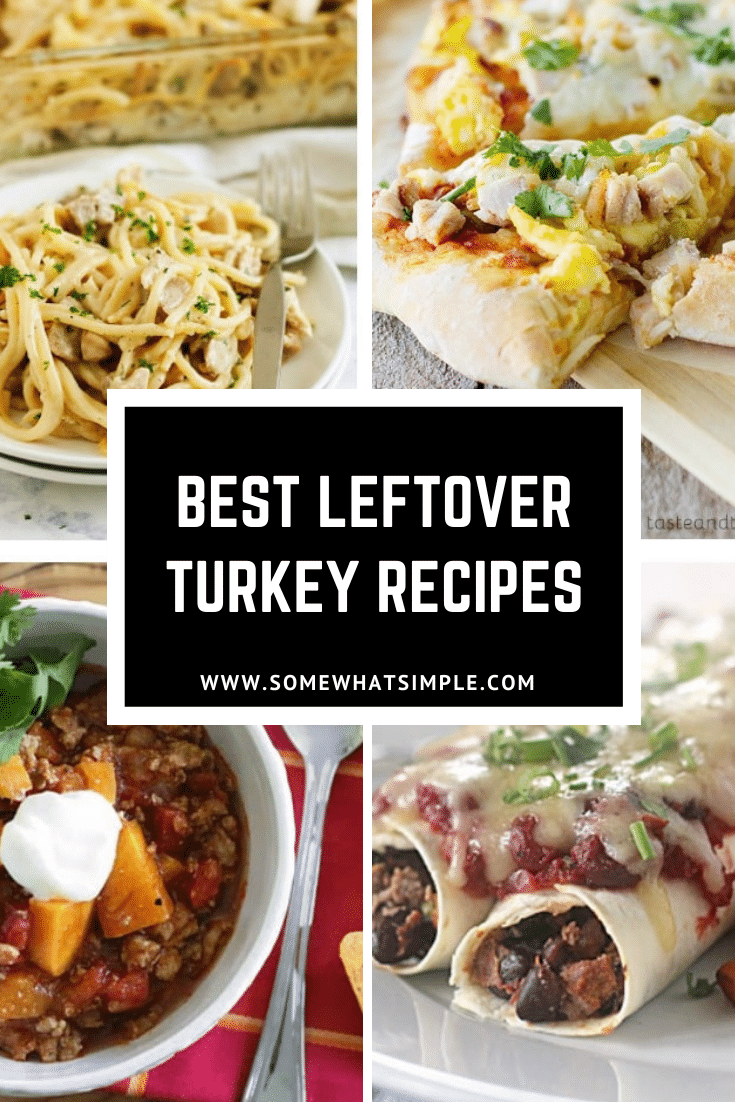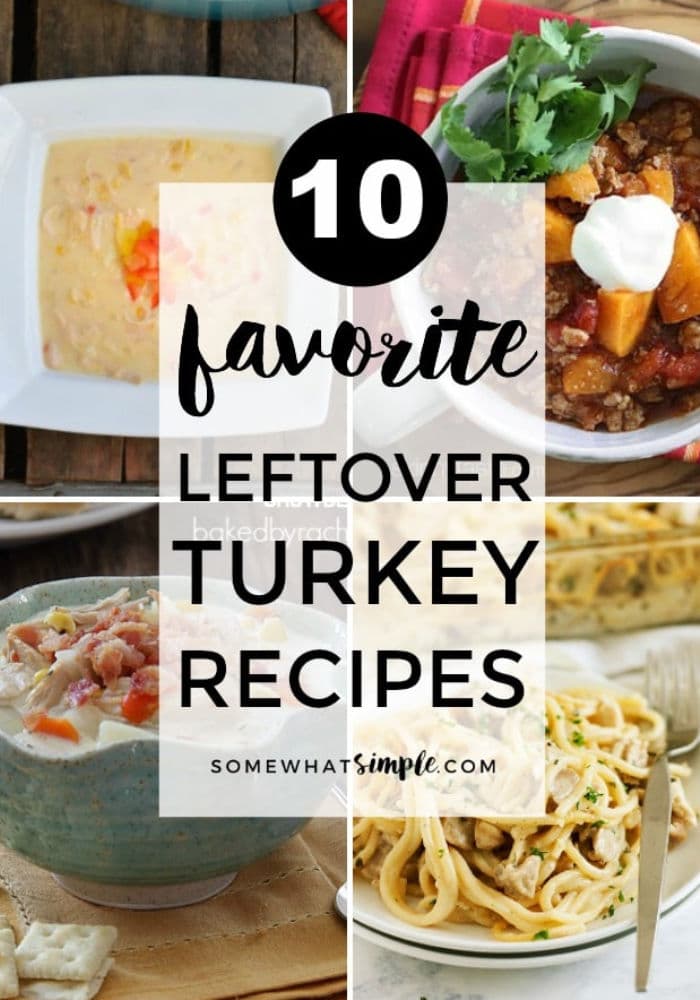 Enjoy Thanksgiving leftovers more than ever before with these 10 delicious leftover turkey recipes!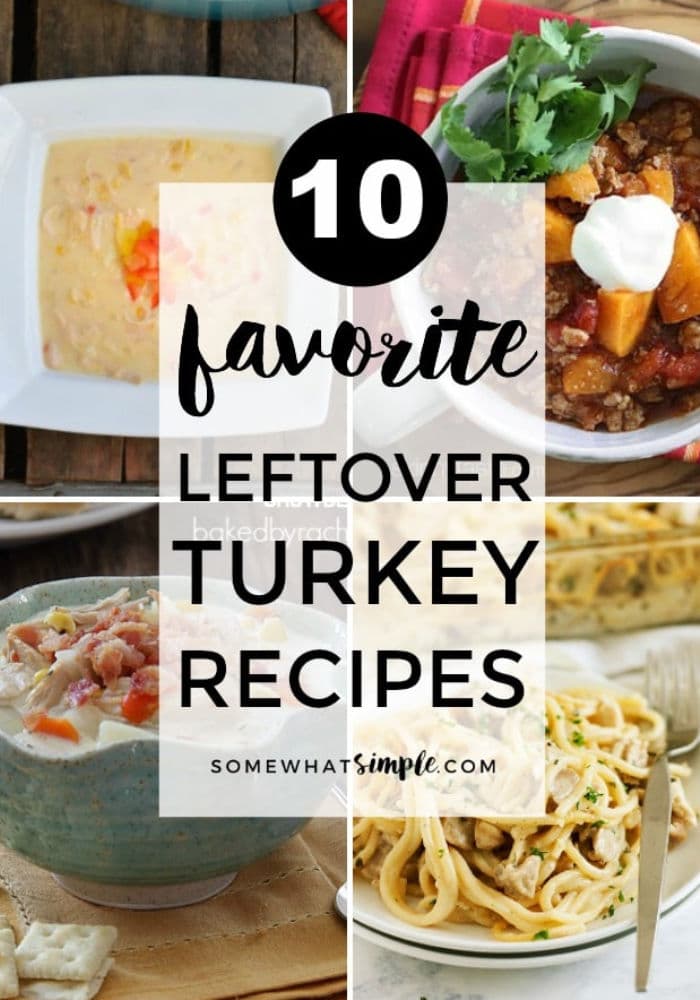 I love everything about Thanksgiving, but topping my list of favorites is the leftover food that lasts for days even after the big meal. Pie for breakfast? Why not! Mashed potatoes with lunch and dinner- of course! Turkey sandwiches, turkey soup, turkey enchiladas… it is ALL delicious + it means I don't have to do any cooking for a while. Today I want to show you 10 leftover turkey recipes that you can make after Thanksgiving is over and done. Take a look:
Leftover Turkey Recipes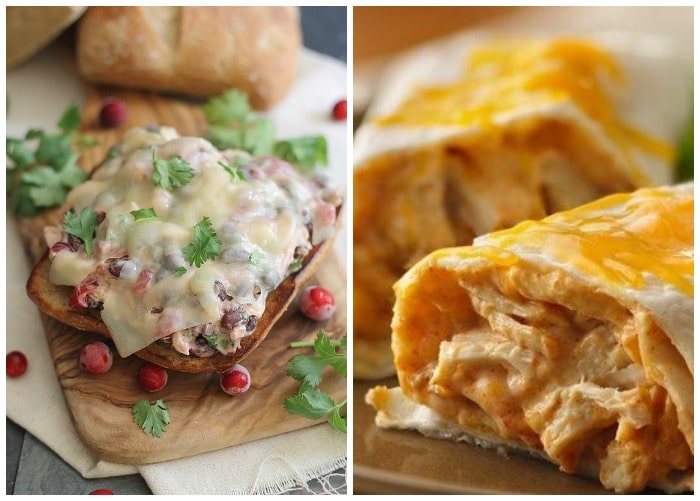 Open-Faced Cranberry Enchilada Melt from Running to the Kitchen.
Creamy Turkey Burritos from Tablespoon.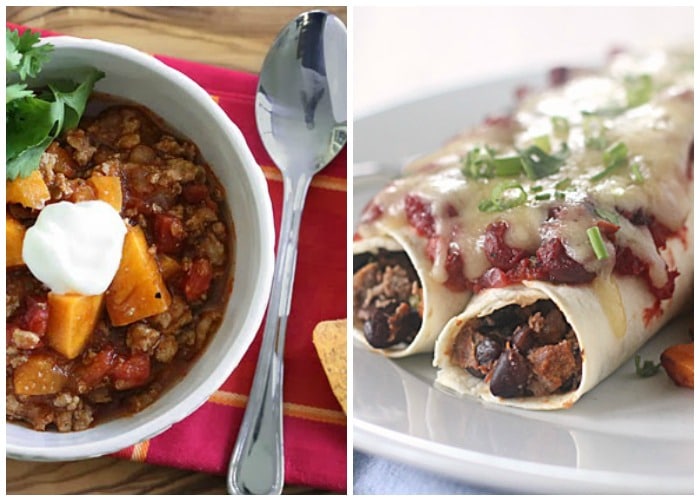 No Bean Turkey and Sweet Potato Chili from Skinnytaste.
Turkey Cranberry Enchiladas from The Galley Gourmet.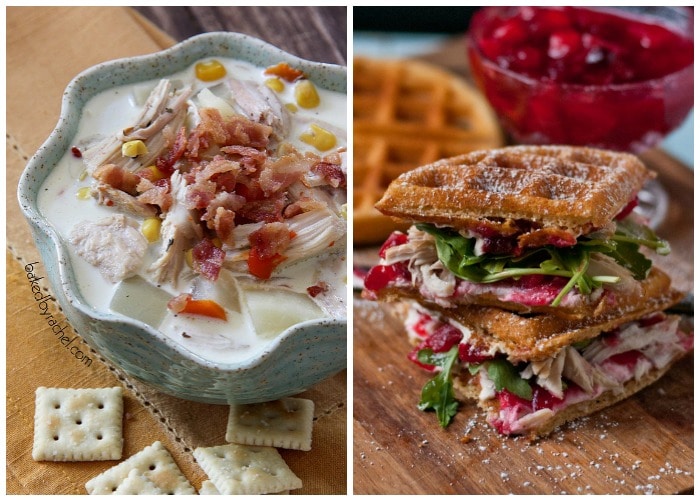 Slow Cooker Turkey Potato Chowder from Baked By Rachel.
Waffled Cranberry Sandwich from Neighbor Food.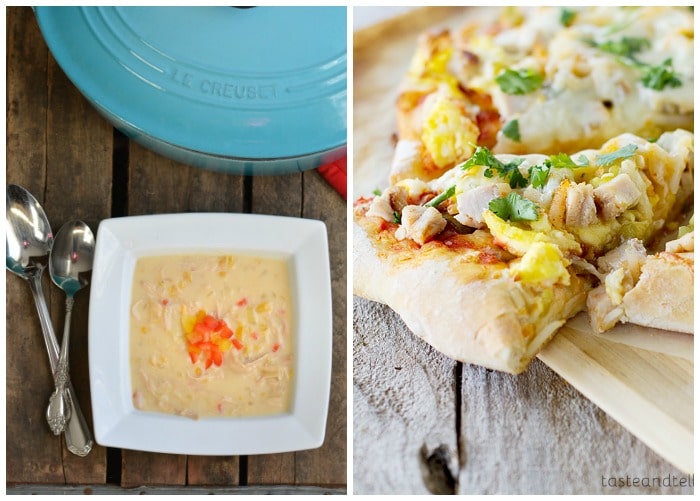 Turkey Corn Chowder from Somewhat Simple.
Mexican Turkey Breakfast Pizza from Taste and Tell.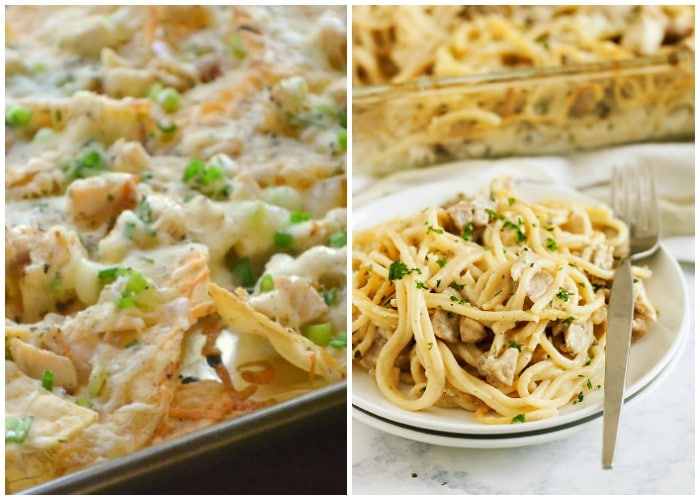 Turkey Ranch Nachos from The View from Great Island.
Turkey Tetrazzini from The Life Jolie.
. . . . .
I am so ready for Thanksgiving- I seriously cannot wait!!!
Do you have a favorite turkey recipe?
Leave us a comment in the comment section below, we'd love to hear about it!
Happy Thanksgiving everyone!!!
This post originally published on Somewhat Simple in 2010 but was updated with more delicious recipes in 2017.