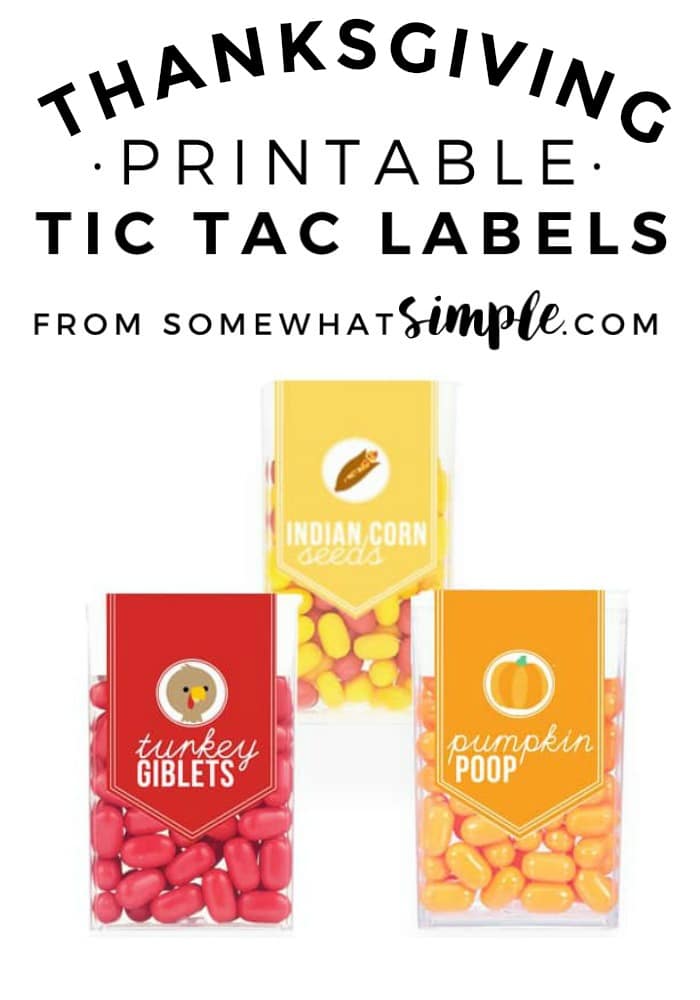 Sweet and simple Thanksgiving treats! These Tic Tac labels make a fun little addition to your holiday celebrations!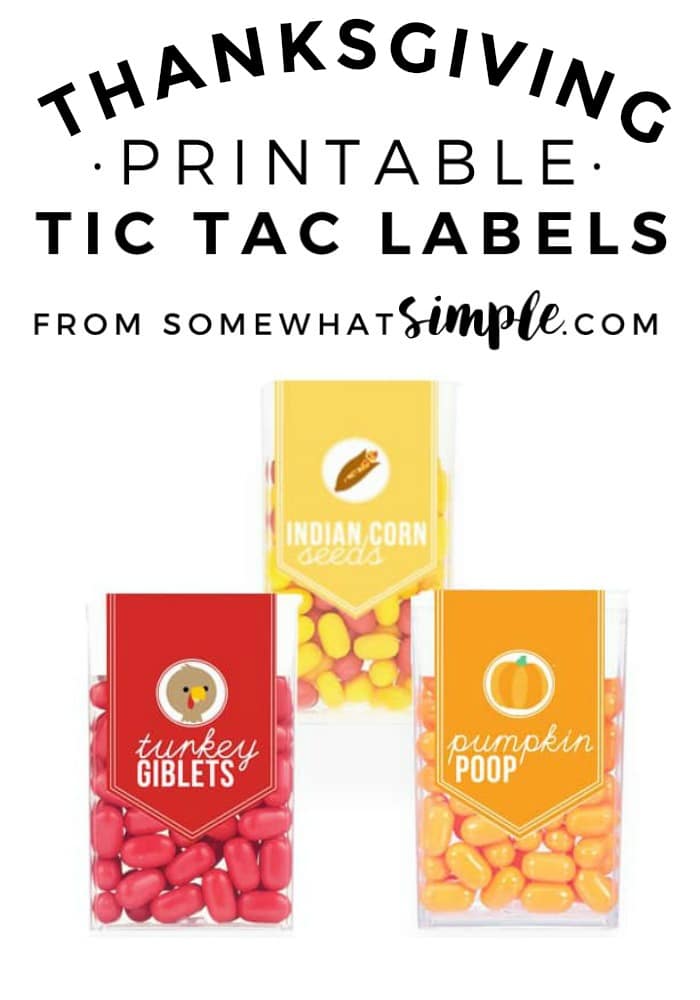 Our Tic Tac Labels are some of the most popular products we sell in our shop. And it's no wonder why – they are darling and simple and they make great gifts and special handouts for all of life's celebrations! Thanksgiving was feeling a little left out with all the other labels in our collection, and we can't have that now, can we? So, without any further delay, here are our Thanksgiving Tic Tac Labels –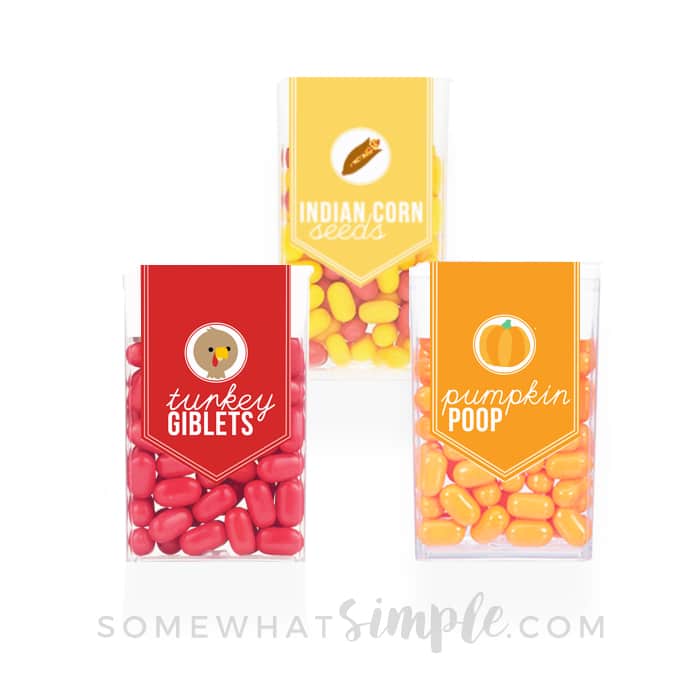 I hope you love these as much as we do around here. Perfect for kids and grown-ups! These are so simple that you could easily use these as place settings, party favors, gifts, etc.
You ready to get started? SWEET.
Thanksgiving Treats – Printable Tic Tac Labels
MATERIALS:
*If you'd like to get even fancier, print these off on sticker paper, and eliminate the need for a glue stick. ?
NOTE:
DIRECTIONS:
Cut out labels.
Glue the labels on the Tic Tacs
…that's it!
And when you're done, you have these adorable Tic Tacs to share with family and friends! 'Cuz nothing says "We LOVE AMERICA" like Lady Liberty Lozenges. 😉 They're perfect for all ages, and everyone so far has gotten a kick out of them!
So go. Spread the Tic Tac love. And have a fantastic Thanksgiving!
(Not the holiday you're looking for? We've got plenty other labels – take a look!)