If you want a relaxing, peaceful, and gorgeous vacation, you should definitely check out the Smoky Mountains!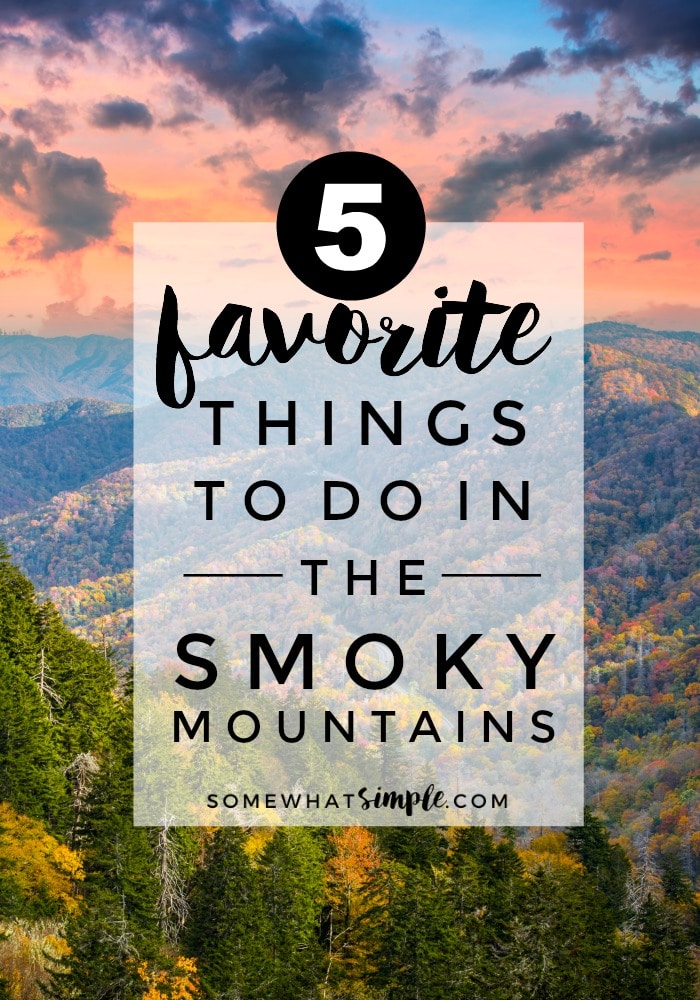 The best time to visit the Smoky Mountains is in the fall. Not only is it cooler, but the colors in the foliage change and make the mountains come alive! In the morning, they glitter with foggy mist, in the afternoon they wave hello when the sun is high above the sky, and in the evening they give off a soft glow that just barely twinkles as the sun says goodnight. It is an amazing place to visit!
But with so many fun and exciting things to do, it can be hard to determine where to start. Do you want to hike? Enjoy the thrills? Take in the nightlife? There are a lot of options that will keep you busy and entertained, whether you're going solo or visiting with a big family! Here are 5 of our FAVORITE things to do when we visit – 
5 Things To Do In The Smoky Mountains This Fall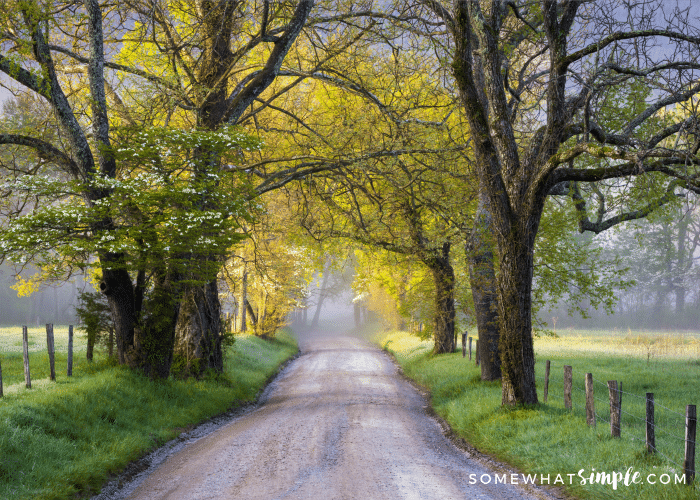 1. Watch the Sun Come Up In Cades Cove
Cades Cove is a combination of historic homes and scenic nature. It is one of the most beautiful places to watch the sun come up in the Smoky Mountains. Watch as the hint of fog slowly rolls across the mountains and the sun takes its first peek over them. As the sun rises, the trees come alive with color! It is the perfect way to start your day! It will definitely get your blood pumping before you head out to explore all the beauty the mountains have to offer.
2. Eat Breakfast At Crocketts Breakfast Camp
This is the highest rated breakfast in the Smokies and when you eat there, you see why. Where else can you get Pecan Smoked Bacon or Homemade Corned Beef Hash? They also have more traditional options – their pancakes are perfection and you can top them just about anyway you want! If you are looking for something really substantial check out the The Blackbear Camp Skillet. Something sweet? Try the fried cinnamon rolls. (They are out of this world!)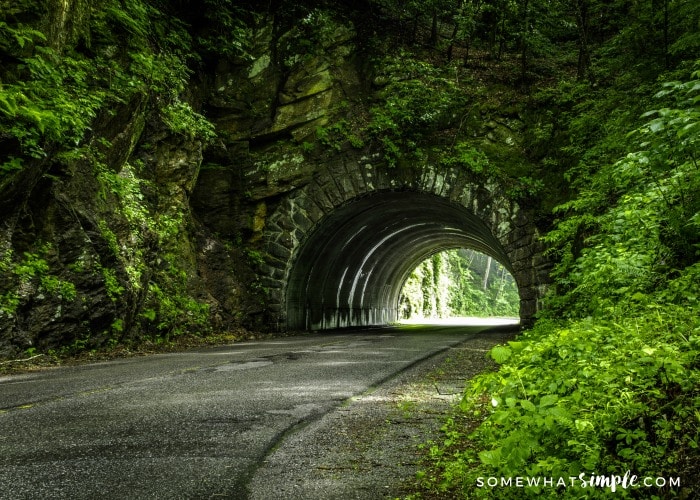 3. Take a Ride Through Newfound Gap Road
Take a trip back to your younger days when you used to cruise around town. This stretch of road is not only gorgeous, but it is home to several overlooks, trailheads, and the Franklin D. Roosevelt memorial. It goes right down the center of the park, which means it could get very busy during the fall months, but it is worth the travel! Don't forget to stop by Clingsman Dome. And if you're looking for a place to eat, check out the Smoky Mountains Shakes and Dawgs. They serve up some of the best shakes I've ever had!
4. Go To Dollywood
You can't go to the Smoky Mountains without visiting Dollywood! It is as friendly and fun-loving as it's namesake, Dolly Parton. Take a train ride through Dolly's home where you will see the house where she grew up, and learn all about her life. When you have had enough of the rides (there are plenty!), play some games and make sure to check out some of the shows – they are awesome! New this year is the Front Porch Cafe. It is a full service eatery where you can dine on some of Dolly's favorite dishes. Make sure you try the fish and chips, they are Dolly's favorite! The park is opened limited hours during the fall, so plan accordingly!
5. Visit On Old Heritage Day
If you're visiting in September, try to visit the mountains during Old Heritage Day. It is a very unique experience where you will learn the history of the area. There is live music, dancing, craft demonstrations, and festive games. Not to mention there will be some amazing food for you to try! One drawback, there are no chairs. So when the entertainment is going on you will either have to stand or bring your own blanket/chair. It is a great experience that will teach you all about the area and have a lot of fun while doing it!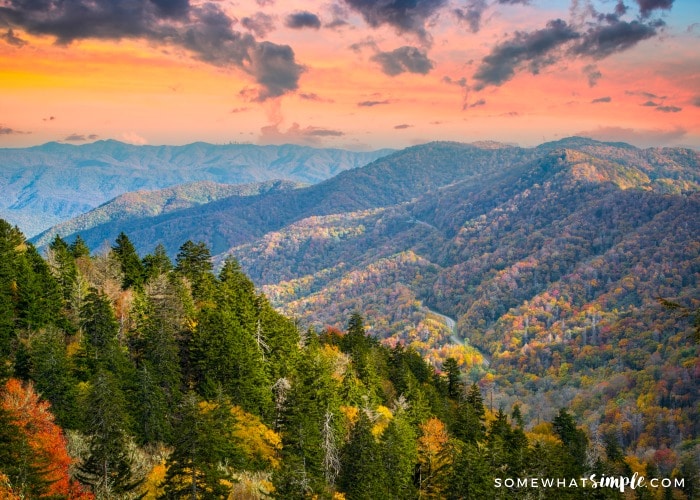 We hope your family enjoys visiting the Smoky Mountains as much as we do!
Have fun!
DON'T MISS A THING!
Sign up for our newsletter to receive our FREE Home Organization Binder Printables + weekly updates filled with creative inspiration and exclusive freebies!
---