Need a quick and quirky gift for a teacher, fellow student, or just want something fun for stocking stuffers?  Then look no further.  Tic Tac Christmas Labels.  Bam.  Easy, cheap and super cute.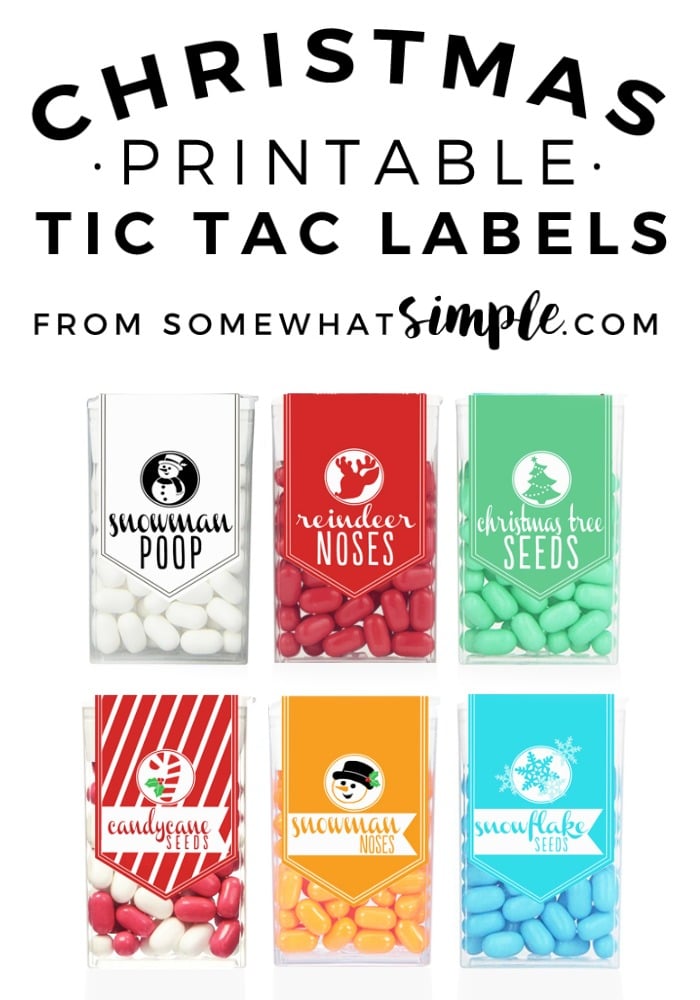 When we first created these TicTac labels waaaaaayyyyy back in 2010, we had no idea how popular they would be! We've now added over 70 labels to our Tic Tac collection – can you even believe it?!?
To get your hands on these Tic Tac Christmas labels, CLICK HERE to see our updated blog post with all the details!
OR
CLICK HERE TO DOWNLOAD THE ENTIRE SET
(Pssst…. they are only free for a limited time, so HURRY and grab 'em!) 
We absolutely LOVE hearing positive comments about these Christmas Tic Tac labels – thanks so much for supporting our site!