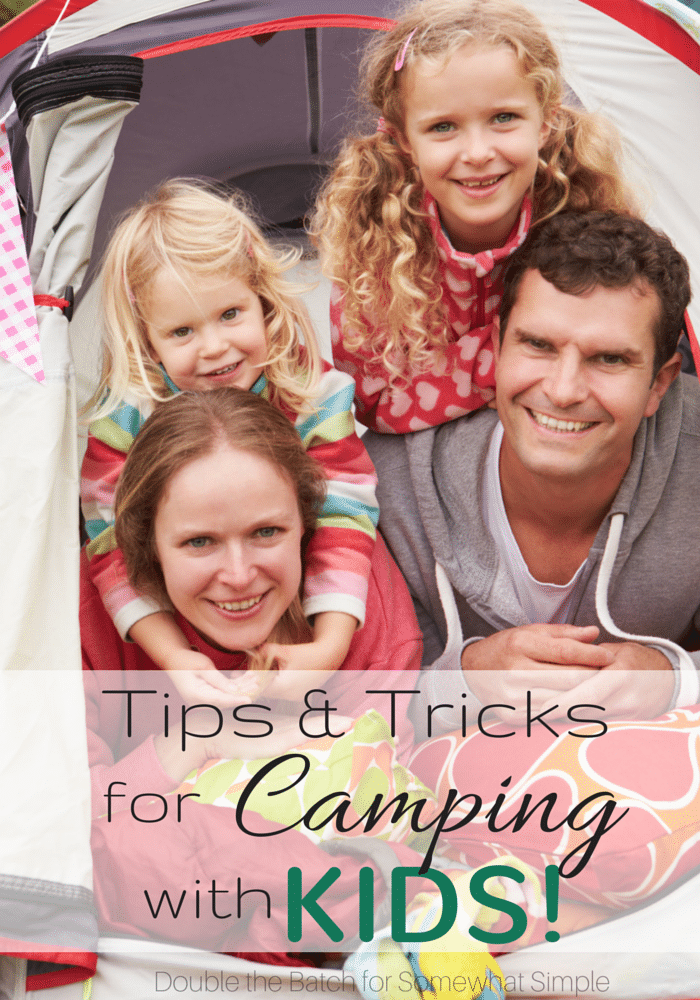 My kids are officially out of school! I am so excited to make the most of this summer and just have FUN! One of the best ways to do this is to unplug and go camping! I love being in the outdoors and camping with my family but I DO NOT love the stress that can come with it! You know what I'm talking about- the endless hours of packing up and then the unpacking when you get home. Here are some tips and tricks for camping with kids. I have found these make the whole 'camping trip' a little less stressful and a whole lot more fun!
Simplify EVERYTHING! Trust me, whenever kids are involved, you are always better off doing less, rather than more. Too many planned activities can sometimes lead to a lot of wasted time on your part. Instead, just pick a few REALLY fun games or crafts to do with your kids and plan accordingly. One thing I have learned about younger kids is that they love to do things more than once. The Country Chic Cottage has 45 different crafts that can be done in 15 minutes or less! These simple bug catchers are also a hit with the kids! As far as the rest of your planning and packing, keep it simple!
Fast food = Happy kids! I'm not talking about McDonald's folks, just FAST and EASY food. Your kids could care less if your tin foil dinners are gourmet or seasoned to perfection. They just want food and they want it fast! Think hot dogs on a stick, mini pizzas made with english muffins, or pre-made tin foil dinners with tater tots or french fries as the highlight. (who doesn't like tater tots while camping??!!) I fondly remember the tin foil dinners my mom made. She would take a little ground beef and add some frozen mixed vegetables and fries. Add a little salt and pepper and YUM!
Be comfortable at night! My worst trips camping with my kids were the ones when we were NOT comfortable at night and all my kids ended up in bed with me. I didn't sleep a wink and was hating life. So make sure everyone has what it takes to be WARM and COMFORTABLE during the night. This is especially true for toddlers and babies (that's a whole other post in itself!)
As far as packing and un-packing goes, DO NOT take this all on yourself. Even small children can help pack a back pack or take things to and from the car. If you have older kids, let them help prepare and pack the food. Make a checklist ahead of time so you are not stressing later about forgetting something (who am I kidding? You're going to do that no matter what, right?)
HAVE FUN!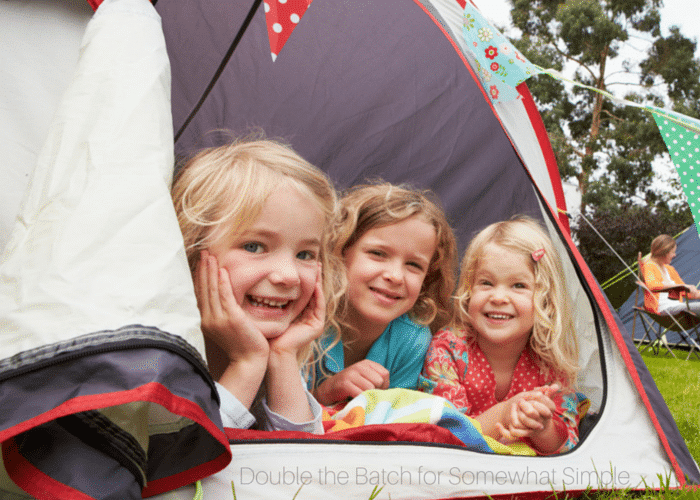 Here are some more great posts we thought you might enjoy!

The Best Camping Meals//How to Calm a Crying Baby//The Best Camping Desserts