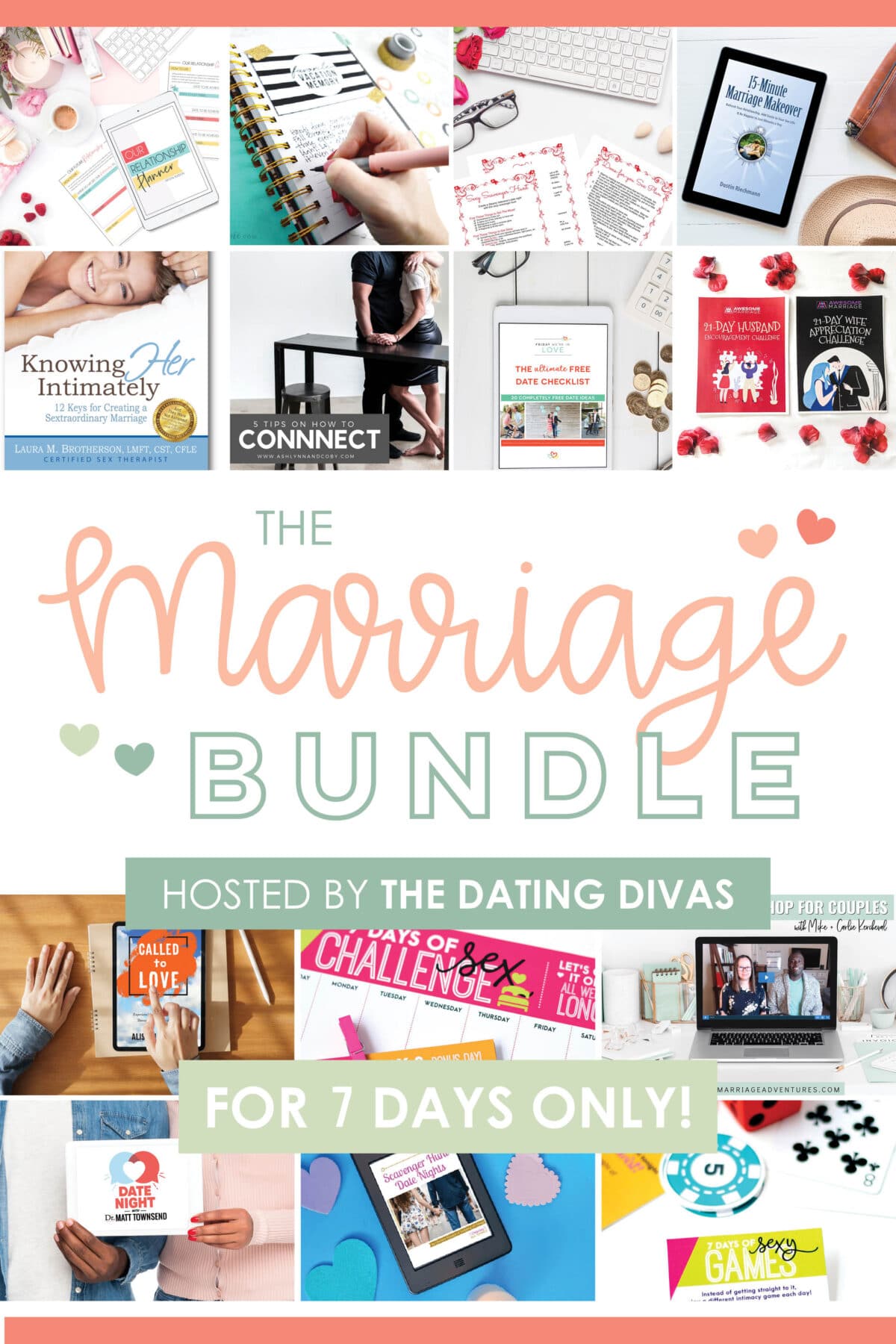 All The Best Marriage Resources in ONE Place!
It's that time again, folks! Your FAVORITE bundle of the year and it's BACK and BETTER THAN EVER! We've put the very best marriage courses, ebooks, and printables all in one place! Systems, tools, and resources to help you create a happier, more connected relationship with your spouse! We've made it our mission to help save and strengthen marriages because we believe that marriage matters! We know that marriage isn't always easy. In fact, it's no secret that it can be HARD work! So we've made it our personal goal to find, create, and share tried-and-true resources to make marriage easier… and a lot more fun!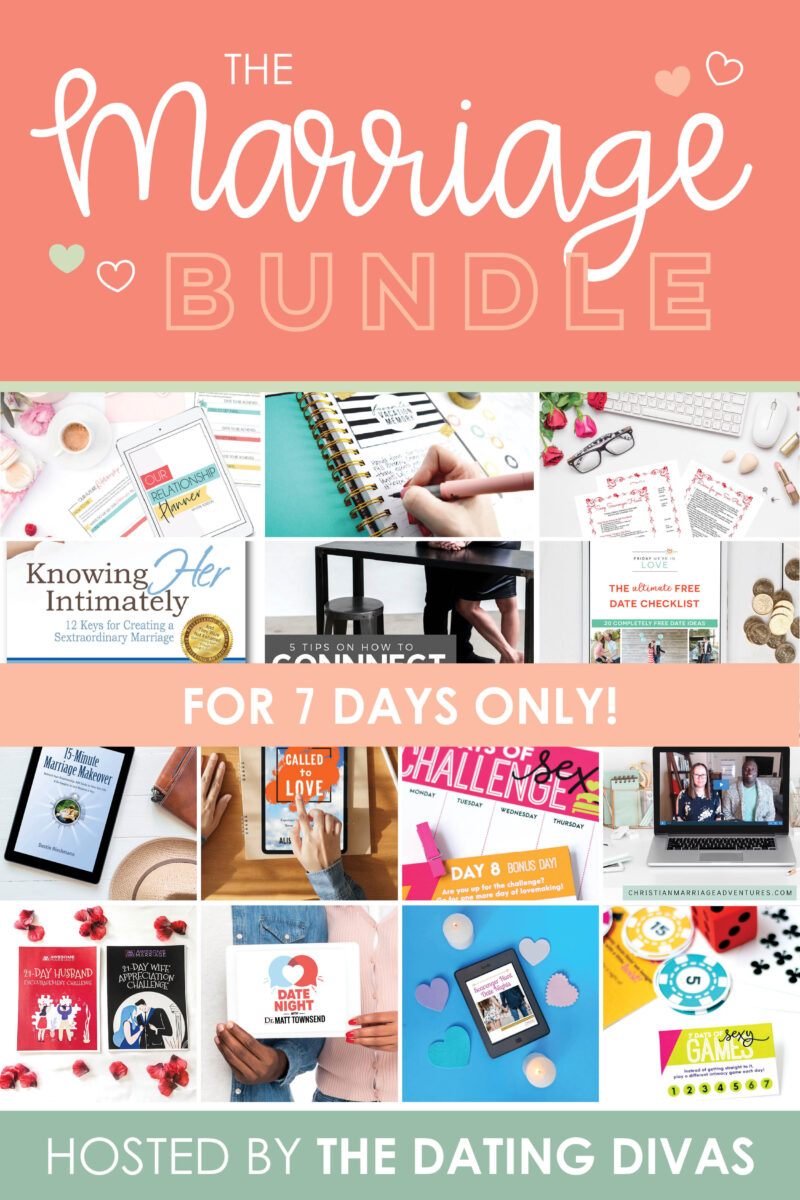 I mean, who doesn't want to enjoy a closer, happier, more intimate and passionate relationship with their spouse? The Marriage Bundle includes: e-books, marriage challenges, and printables to help you overcome common obstacles and work together to create the marriage of your dreams… all while having a whole lotta fun! We teamed up with all of our favorite marriage experts, bloggers, and designers to create the ULTIMATE Marriage Bundle!
Only Available NOW!
If this all sounds too good to be true, that's because it might just be! We can't keep this crazy deal around forever, folks. It's just THAT good. So you HAVE to ACT FAST! You see that lovely little timer below? Well, it's ticking down! And when it hits zero, this deal DISAPPEARS!!
NORMAL PRICE = $35
TODAY ONLY $20
WHEN YOU CLICK THE BUTTON BELOW AND USE THE CODE
"SOMEWHATSIMPLE"

Pssssst… keep scrolling for an "early bird" BONUS offer!
Worth Over $200, Only $20 using our coupon code!
We're NOT KIDDING! We're talking everything you need to strengthen your marriage and amp up the romance! Relationship planners, goal setting e-books, a couple's memory book, access to one of the leading marriage apps, a 7 day sex challenge and MORE! You're waiting for the catch, right? Well, there is a teeny, tiny one; you'll have to ACT FAST…
This deal only lasts for SEVEN DAYS!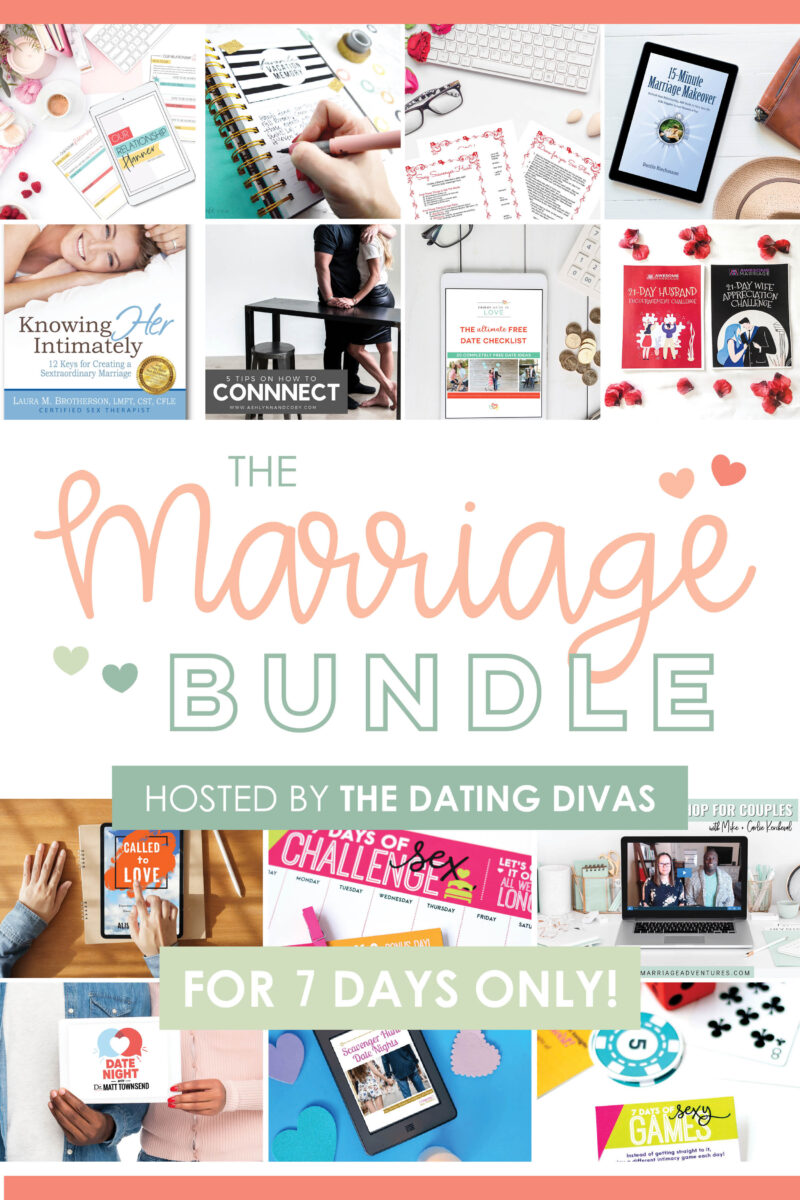 NORMAL PRICE = $35
TODAY ONLY $20
WHEN YOU CLICK THE BUTTON BELOW AND USE THE CODE
"SOMEWHATSIMPLE"

Pssssst… keep scrolling for

an "early bird" BONUS offer!
How The Marriage Bundle Works
This is a 7-day sale where you can buy and SAVE BIG for a limited time only. If you wait too long (after the 28th at midnight MDT), this deal will be gone FOREVER! BUT! We have an even MORE incredible offer for you!!
We've got a coupon code that SLASHES the bundle from it's normal $35 price tag to a whopping $20!! But remember, you have to ACT FAST. These products in this bundle at this price is only good until July 28th at MIDNIGHT. After that, it's gone for good and if you want any of the products alone, you can only get them on their original websites.
What's Included
The Marriage Bundle is chock-full of practical tools, systems, secrets, and resources to improve your marriage. In fact, two of the resources alone combine to cost almost $100 when sold separately. What's even better is that once you have access to all of this, you can pace yourself and go through it on your own timeline. No rushing or no overwhelm, just a crazy good deal for you and your sweetie to strengthen your relationship on your own terms. Guys, this deal is INSANE! Just take a look:
Called To Love e-book

5 Tips on Connecting With Your Partner

Goal Setting Workshop for Couples + Bonus Printables

21 Day Husband Encouragement Challenge & 21 Day Wife Appreciation Challenge

15-Minute Marriage Makeover

Our Relationship Planner

Get Your Marriage On! Live Event Videos + App Tools

Couple's Memory Book – Year in Review Printables

Scavenger Hunt Date Nights eBook

7 Days of Sex Challenge

AND MORE! (See all the goods below!)
NORMAL PRICE = $35
TODAY ONLY $20
WHEN YOU
TODAY ONLY $20
WHEN YOU CLICK THE BUTTON BELOW AND USE THE CODE
"SOMEWHATSIMPLE"


A Closer Look At What's Included
At this point, you should be DYING to know what exactly is available in these incredible, steal-of-a-deal bundle! Below we've listed our in detail each and every product that is available, including pictures and a link back to the original source for even more info. You don't have to take our word for it that this is an incredible offer, just check it out for yourself!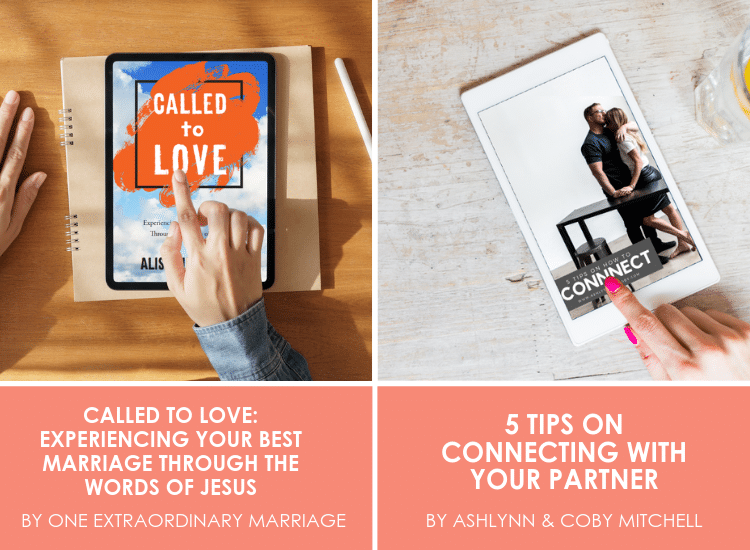 REMEMBER:
#1- It's only available for SEVEN DAYS!
#2- After midnight MDT on the 28th, this deal is gone FOREVER!
What are you waiting for?!
BUY THE MARRIAGE BUNDLE NOW
NORMAL PRICE = $35
TODAY ONLY $20
WHEN YOU CLICK THE BUTTON BELOW AND USE THE CODE
"SOMEWHATSIMPLE"

SaveSave