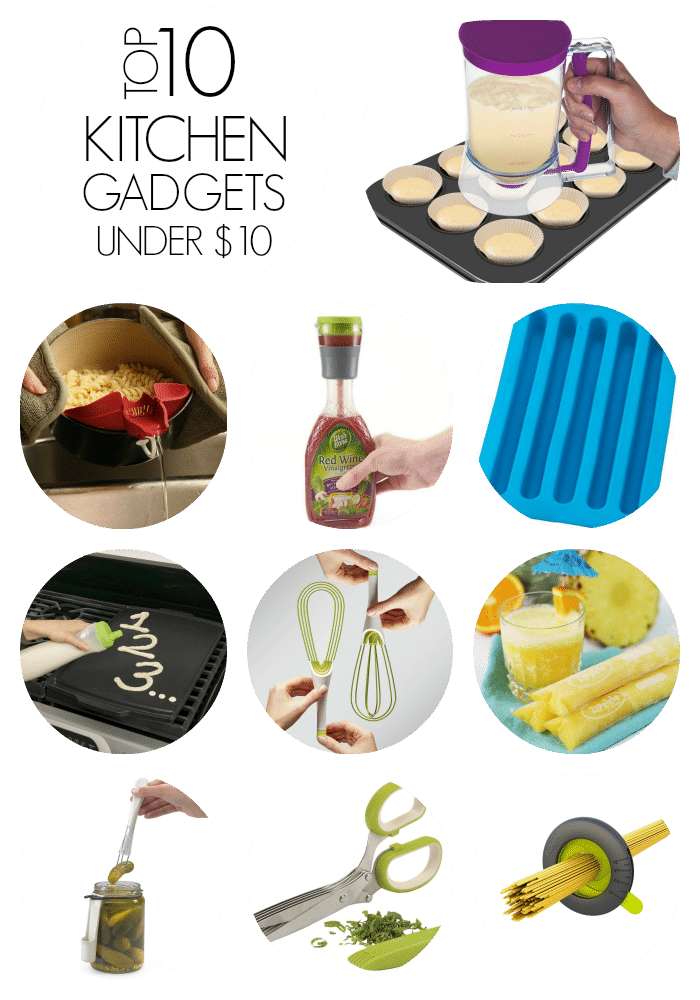 I'm officially convinced that there is a kitchen gadget for every task you can think of! Today we are sharing 10 of our favorite kitchen gadgets that are super cool and very useful. Bookmark this page and use it as a reference for when you need a gift for that impossible person! Some of these gadgets are pure genius- take a look:
(Amazon affiliate links are used in this post)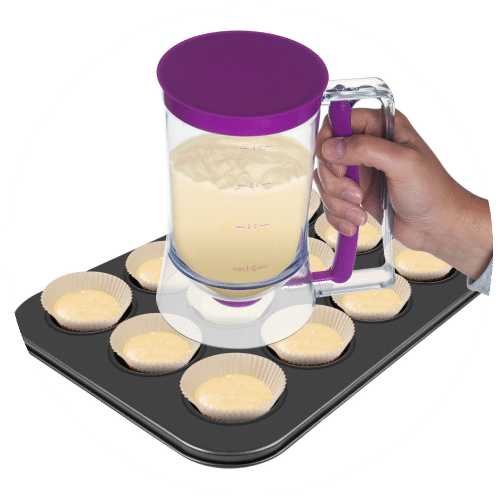 1. Cake Batter Dispenser || $9 || Great for Pancakes, Cupcakes, Muffins, Waffles, Crepes, Sauces and More!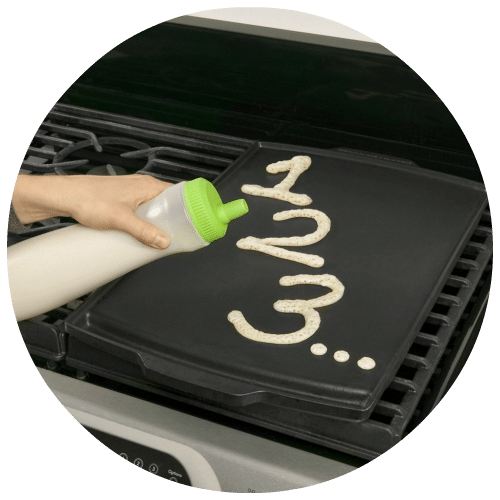 2. Pancake Pen || $10 || Easily create fun shape pancakes: letters, numbers, fill pancake molds or create perfectly round pancakes with one squeeze!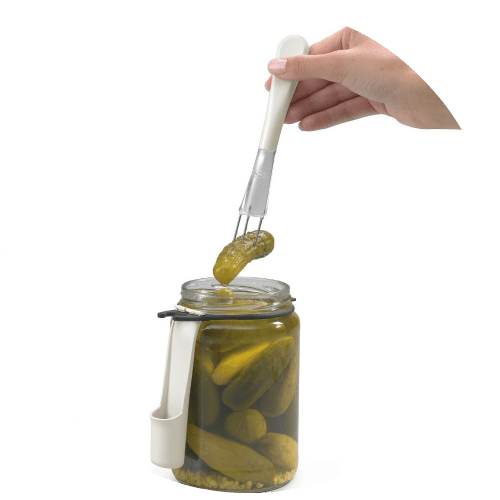 3. Condiment Fork || $7 || Clever fork stays handily attached to jar of pickles, olives, etc with a flexible silicone band that wraps around the neck of a jar. The caddy catches drips and stores fork when not in use.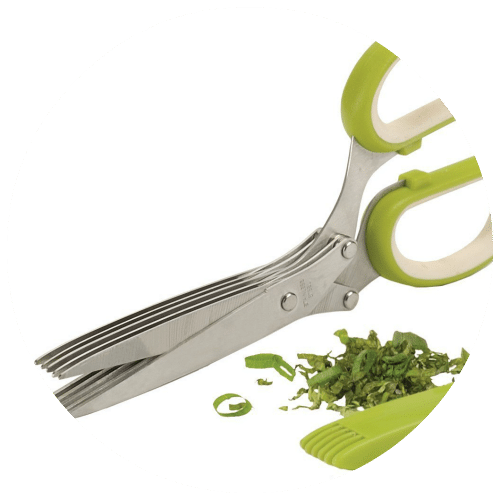 4. Herb Scissors || $9 || Cut your herbs in a fraction of the time it usually takes you! And these are dishwasher safe- sweet!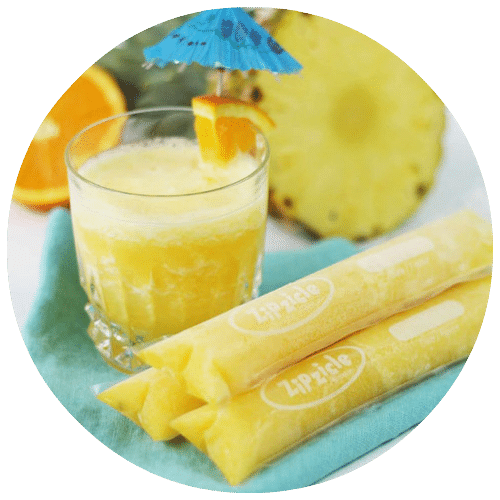 5. Ice Pop Baggies || $4 || Make your own popsicles- yay!!! Great for parties, hot summer days, group activities and more! It is easy to make large batches- just fill, zip closed, and freeze!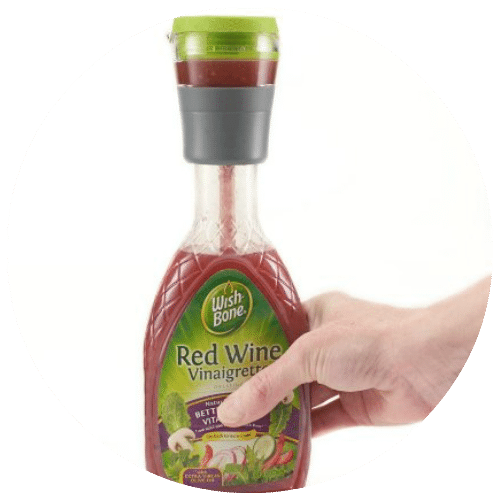 6. Single Serving Dressing Dispenser || $7 || Seriously, no more chances at kids filling their plate with dressing and ruining their dinner- SWEET!!! This dispenses 2 tbsp of salad dressing at a time, it screws onto most store-bought plastic bottles of salad dressing and stores right in refrigerator door!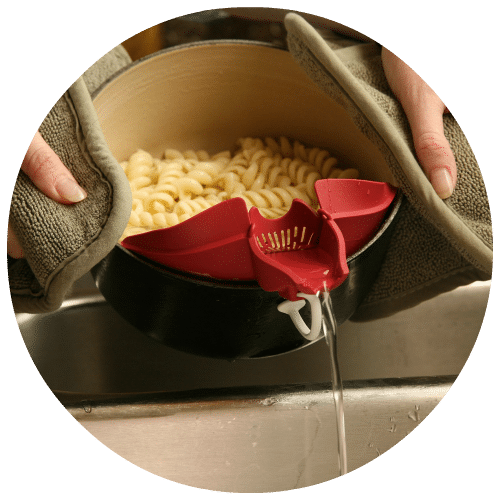 7. Clip on Spout || $10 || This thing is genius. Why get a giant colander dirty when you've already dirtied a big pot? Clip this on and save some space in your dishwasher!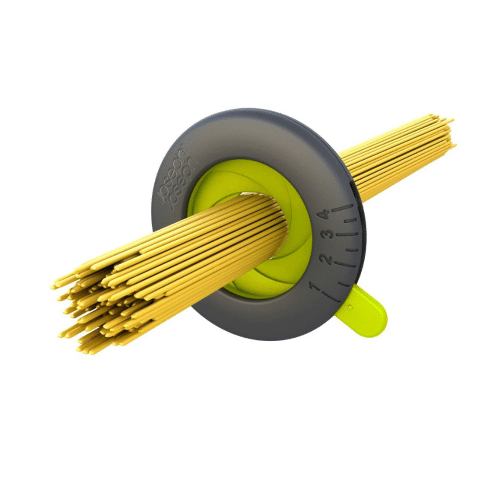 8. Spaghetti Measure || $7 || I am HORRIBLE at determining how much spaghetti to make for my family! I always have a TON left over!!! I definitely need this tool!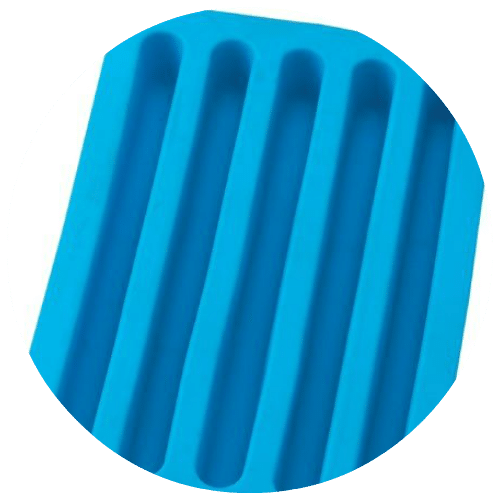 9. Ice Stick Tray || $5 || Now you can make ice cubes that actually fit into your water bottles!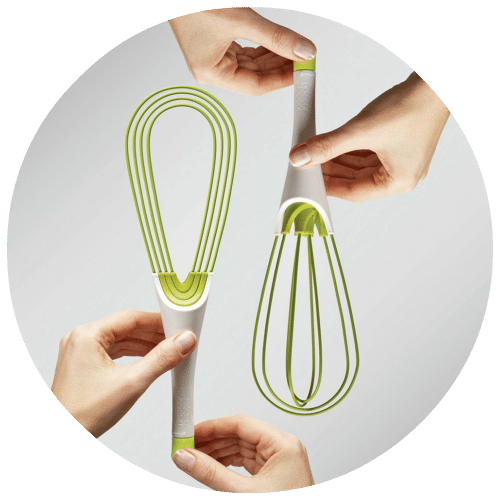 10. Lay-Flat Silicone Whisk || $10 || Won't scratch your pans AND lays flat in your drawer. This is my new favorite utensil!!!
WHAT DO YOU THINK?
Are you ready to organize your kitchen and get cooking?!