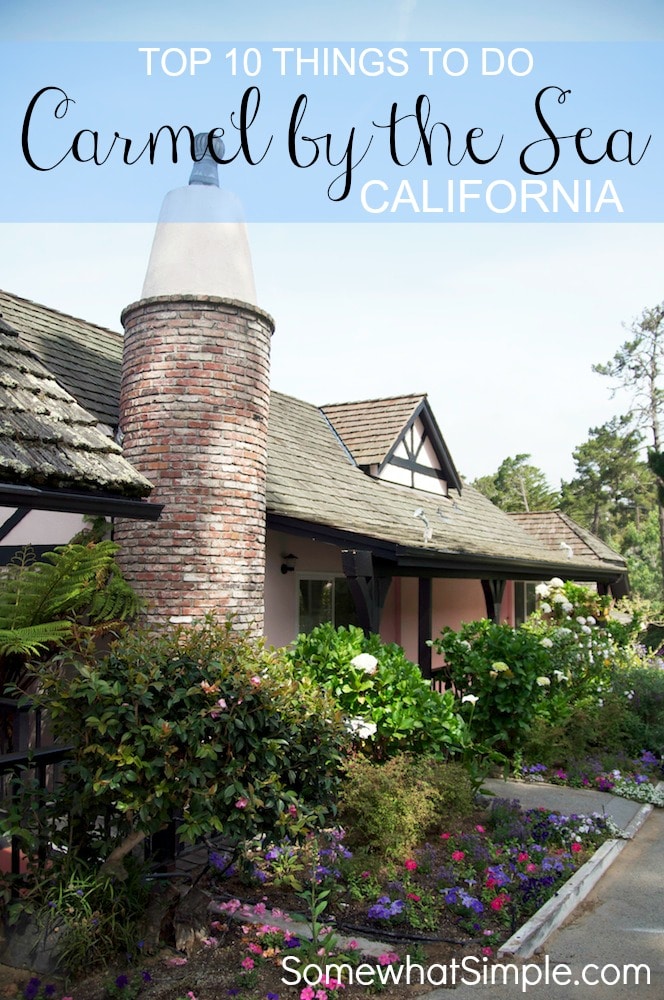 For several months now, I've been looking forward to a weekend getaway to Hofsas House in Carmel-by-the-Sea, which is often just abbreviated Carmel. This is a wee little, European-inspired, cottage-esque town nestled against the gorgeous white sand beaches of California. It is seriously dreamy and holy moly am I having major post-vacay "I want to go back!" pangs.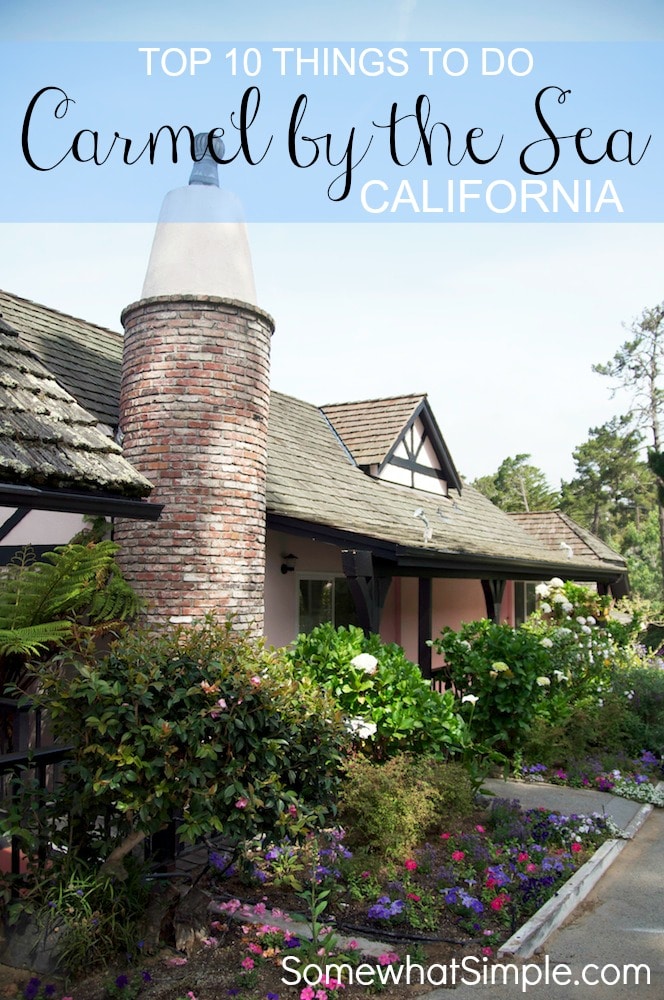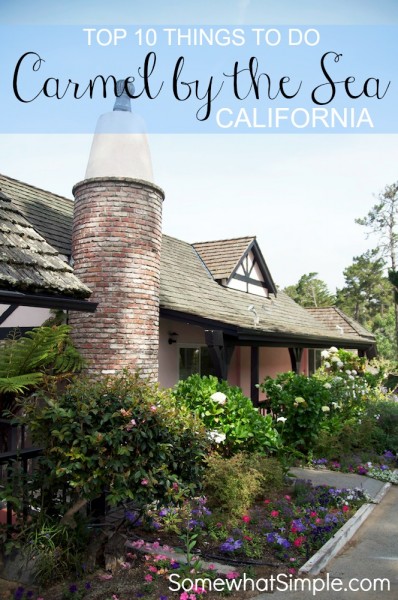 When you live in Phoenix, taking a reprieve (or two) during the spring and summer months is absolutely necessary. You see — and I hate to complain after everyone on the East coast and in the Midwest got pummeled with snow this winter — it gets very, very hot. In fact, I hopped into my car the other day and saw my temperature gauge staring back at me with a balmy 109 reading. Whew! Talk about steamy. My point: it's nice to get away from the heat!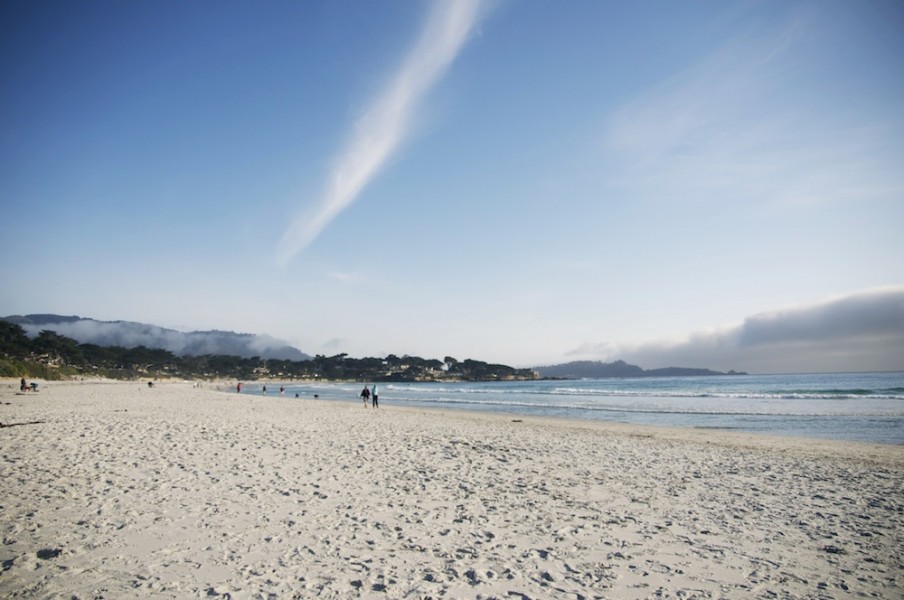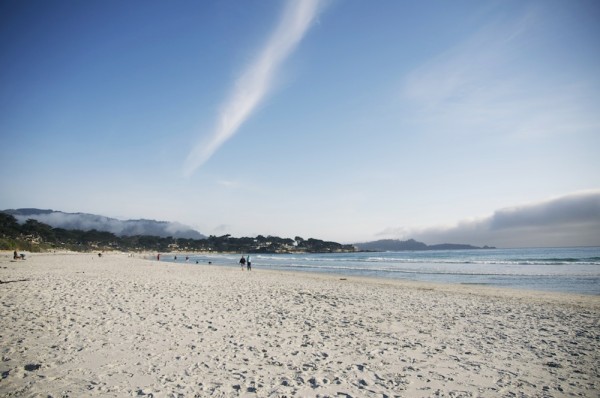 Carmel Beach. Breathtaking, am I right? Literally footsteps from our lodging!
A bit of background info: Carmel is part of Monterey County, California, and is approximately one square mile in size. That means everything is within walking distance, making a vacation there a nice chance to give the gas pedal a break and your feet a little action. It's so quaint and tiny, in fact, that they don't even have addresses! Homes are literally just given names, such as "Lavonda's" or "Monte Verde 4SW of 8th," which helps to further create that small town inclusiveness.
More Fun California Vacation Ideas
Our Experience: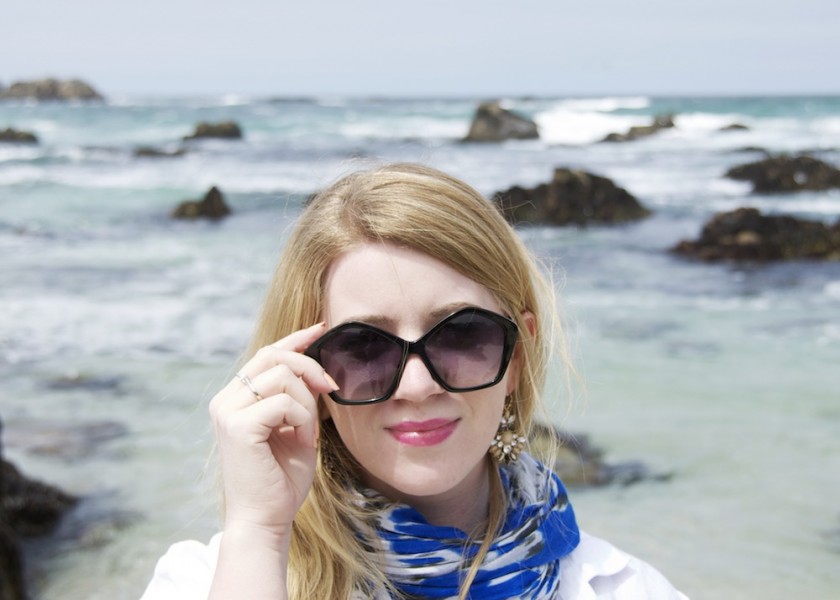 Enjoying the balmy weather and sunny skies!
WHO went: Me & my husband.
WHAT we did: Shopped in the quaint city, went to the beach, ate delicious food… keep reading for all the details and the highlights of our trip!

WHERE we stayed: It was Hofsas House that specifically brought me to Carmel, and I'm very grateful to this family-owned and operated inn for not only inviting me to stay and providing gratis accommodations, but also for coordinating a fantastic weekend vacation replete with dinner reservations, a selection of local wine and gourmet cheese upon our arrival, and an overall friendly and hospitable staff. (More information about the Hofsas House and why you MUST stay here is below!)
WHEN we went: Early May.
WHY you should go: Every block of this picturesque village is chock-full of fantastic destinations! You could spend days and never even wander into every store or restaurant! There are decadent restaurants, fashionable retailers, sweet cafes, candy shops and charming specialty stores and… the list goes on and on!

Here is a list of the Top 10 Things To Do in
Carmel-By-The-Sea, California:
1. Stay at the Hofsas House
With 38 spacious rooms at the 60-year-old Hofsas House, it's actually one of the largest in Carmel. Each room is uniquely designed with Bavarian-inspired decor and there are several size options to choose from. Each is quite affordable and the rooms are comfortable and inviting.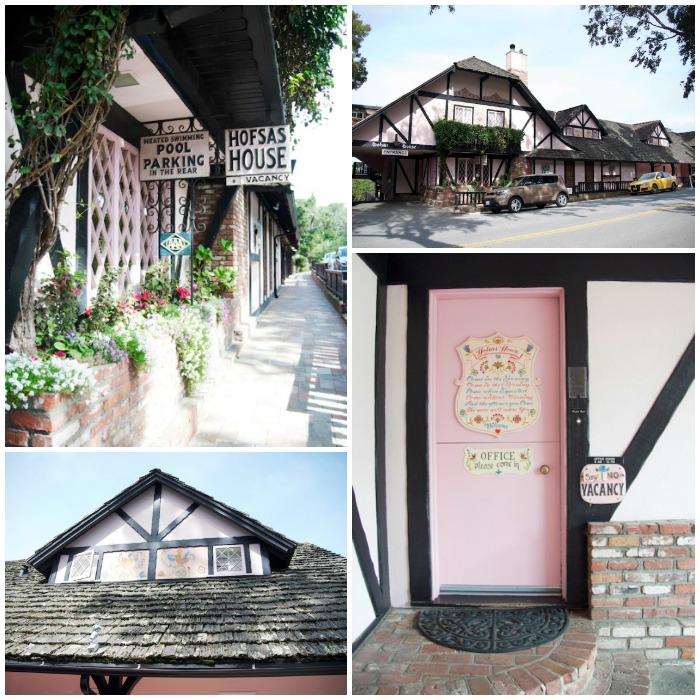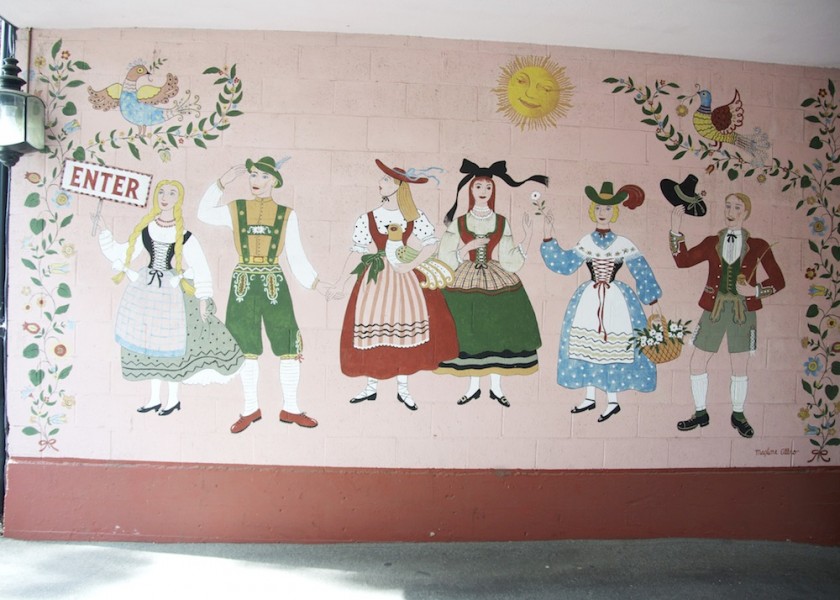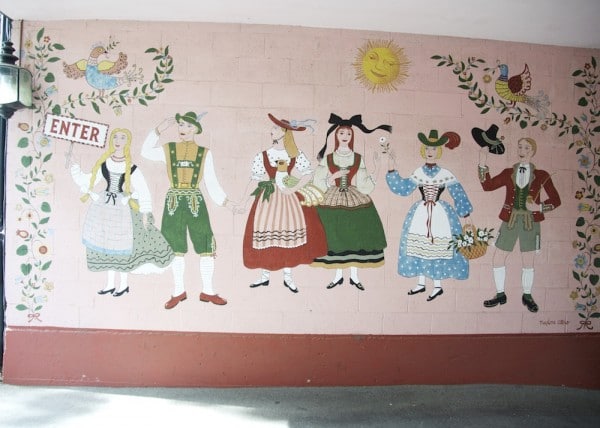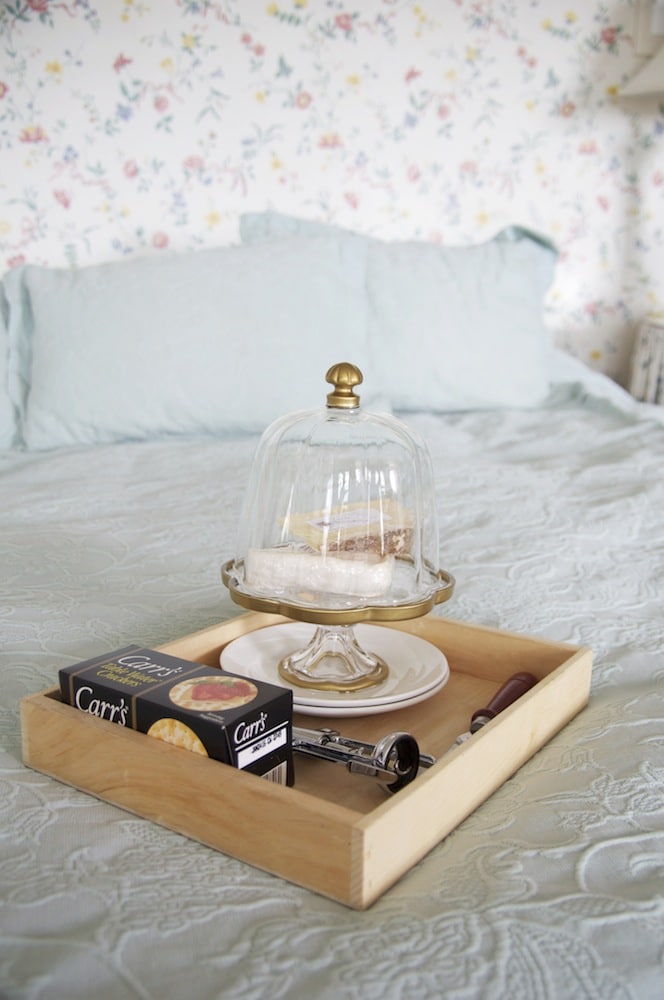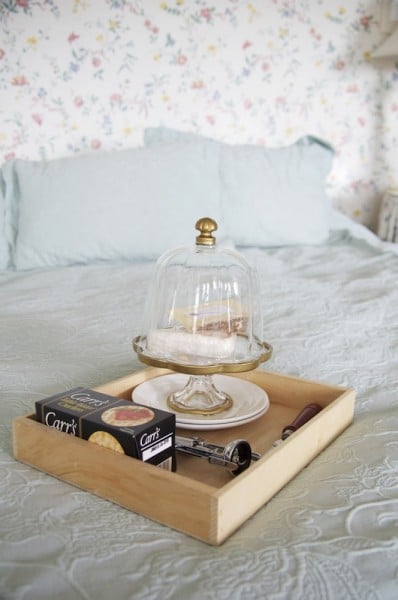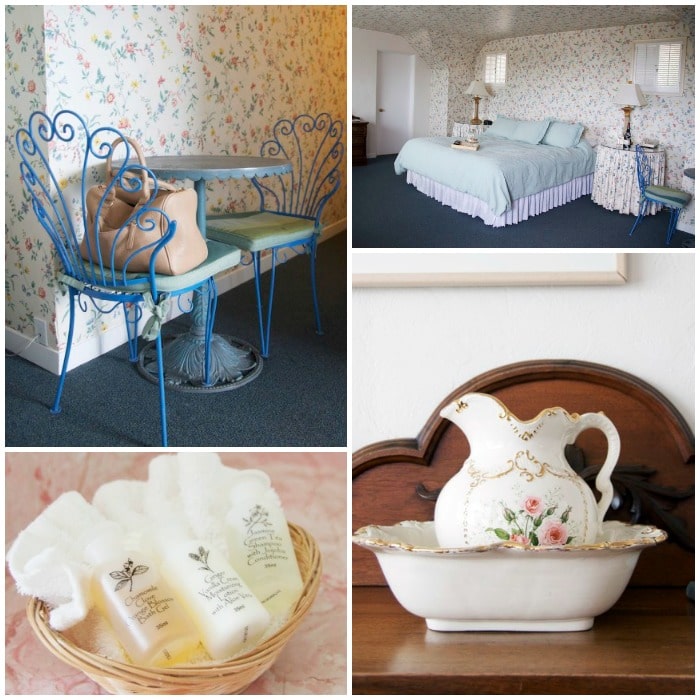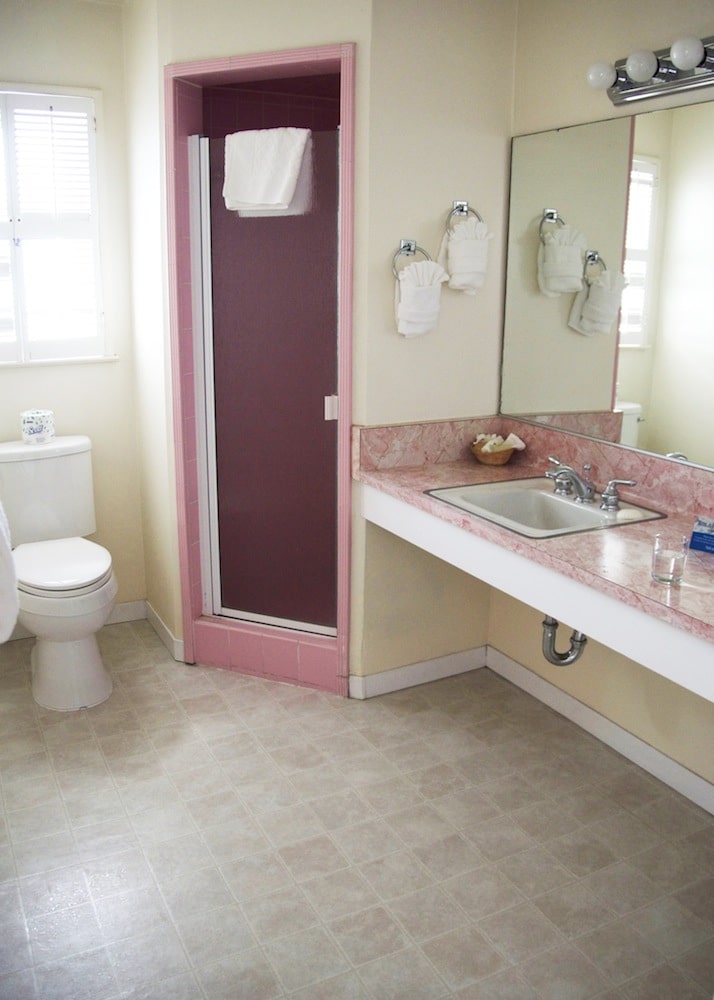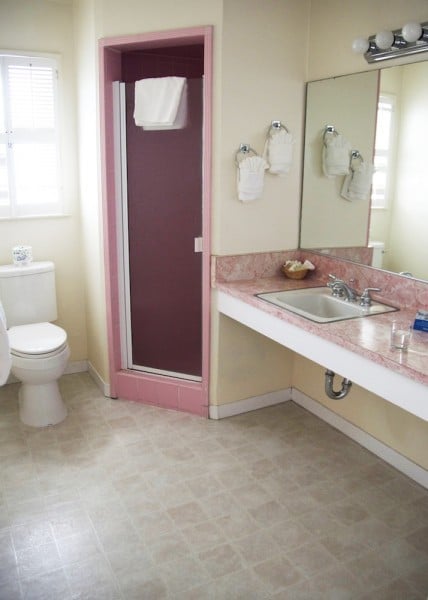 The Hofsas House goes above and beyond to show its guests what Carmel has to offer! Other extras you can opt into include the champagne and cheese pairing ($50), beach fire and s'mores bundle ($60 – $139), in-room couples massages ($160 for 45 minutes) and discounted golfing. Needless to say, we were charmed by our accommodations and it made the rest of our trip that much more enjoyable!
2. The Cottage of Sweets
Easily one of the most photographed little cottages in Carmel, this candy shop is a must-hit during your stay. It's tiny, but my goodness do they pack a ton of sweets per square foot!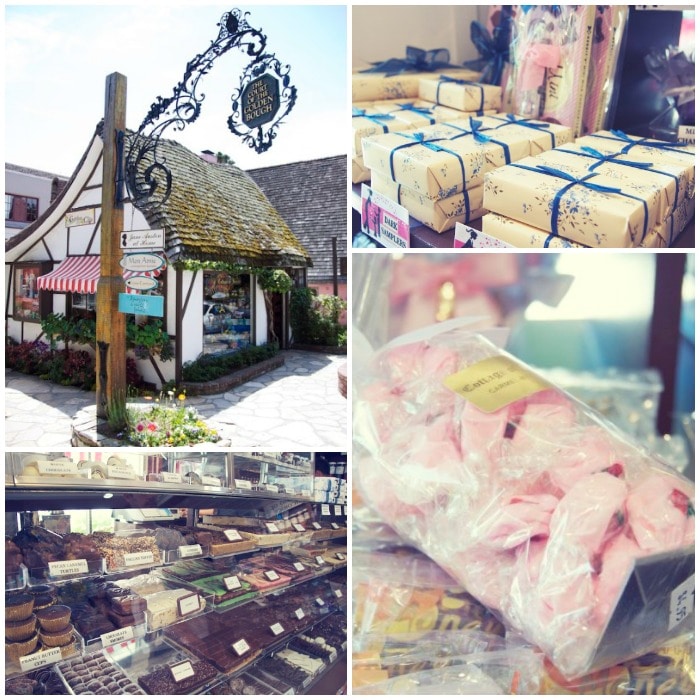 Confession: we stopped here twice and bought goodies both times.
Other Fun Vacation Ideas
3. The White Rabbit
Just inches away from The Cottage of Sweets is an Alice in Wonderland themed boutique appropriately called The White Rabbit. I was in heaven! The store features everything Wonderland (the classic, not Disney) and you could spend forever just perusing.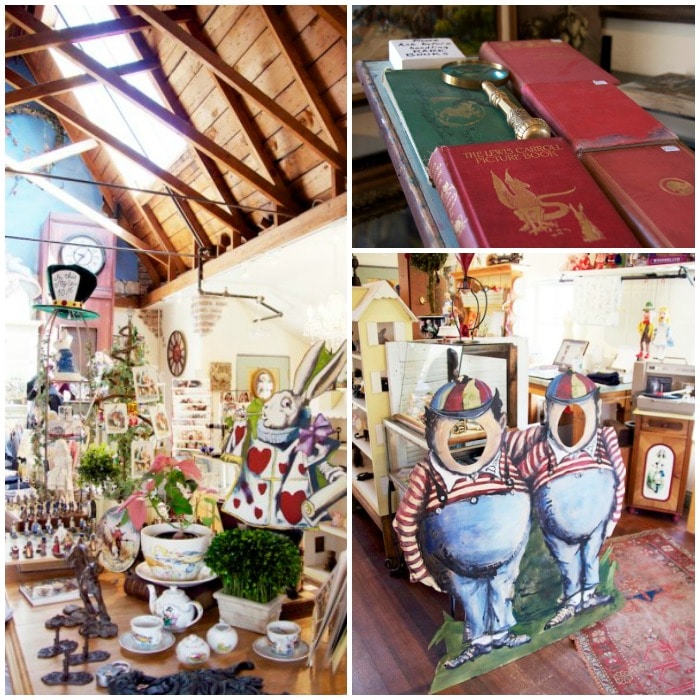 4. Mundaka
We had dinner reservations here our first night. Everything is served Tapas style, the staff is very friendly and, most importantly, the food is incredible! You must get the bacon-wrapped figs. We were told that this restaurant had more of a "young vibe," but we saw people of all ages enjoying the good food here!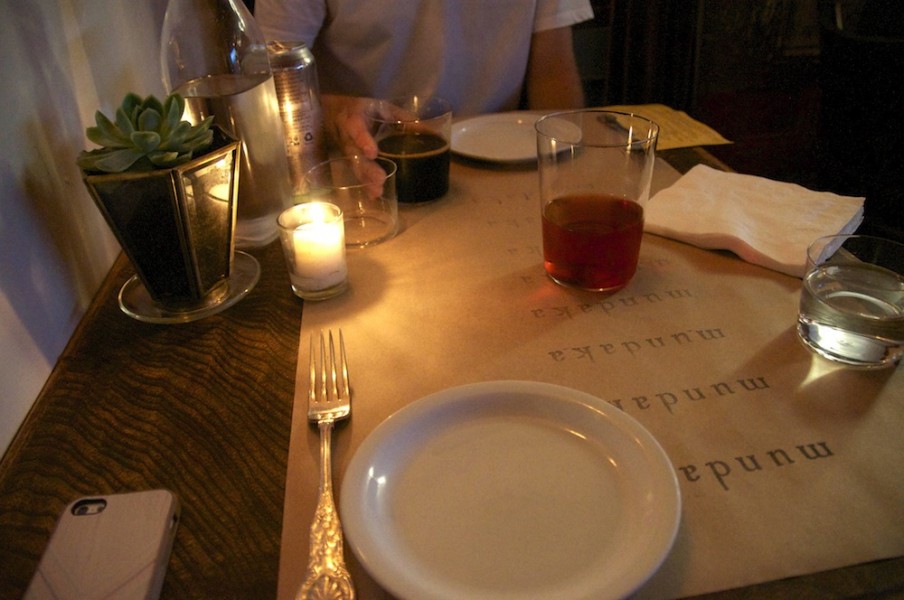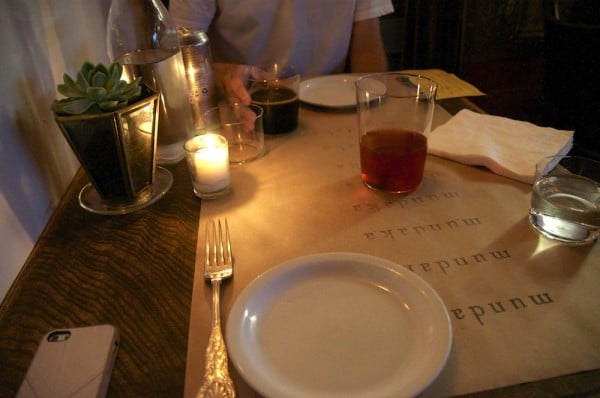 5. The 17-Mile-Drive
If you're in the Monterey area, you have to do the 17-mile-drive. It's basically a requirement! Conveniently, there's an entrance just minutes from Carmel-by-the-Sea. The cost is $10 per vehicle, but if you stop and spend $30, they'll refund you the $10. Your pass is good for all day, so take your time!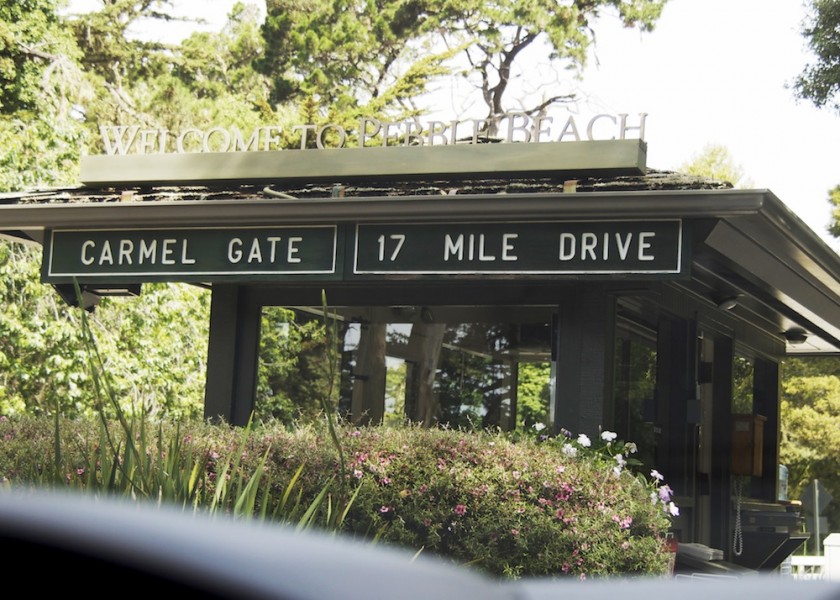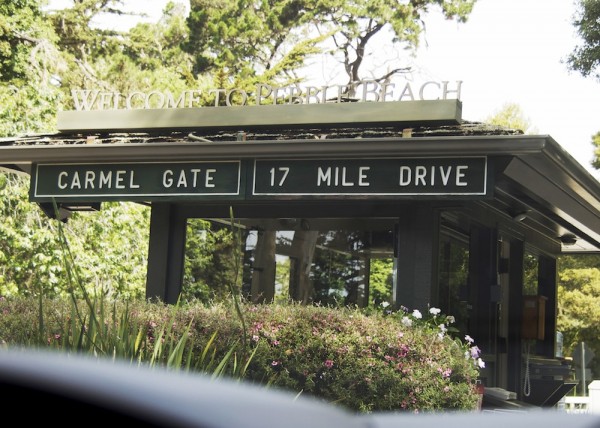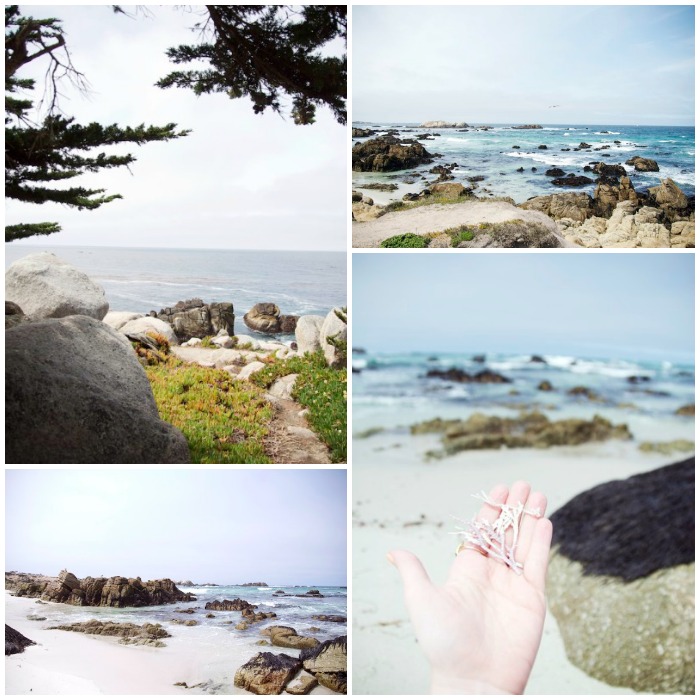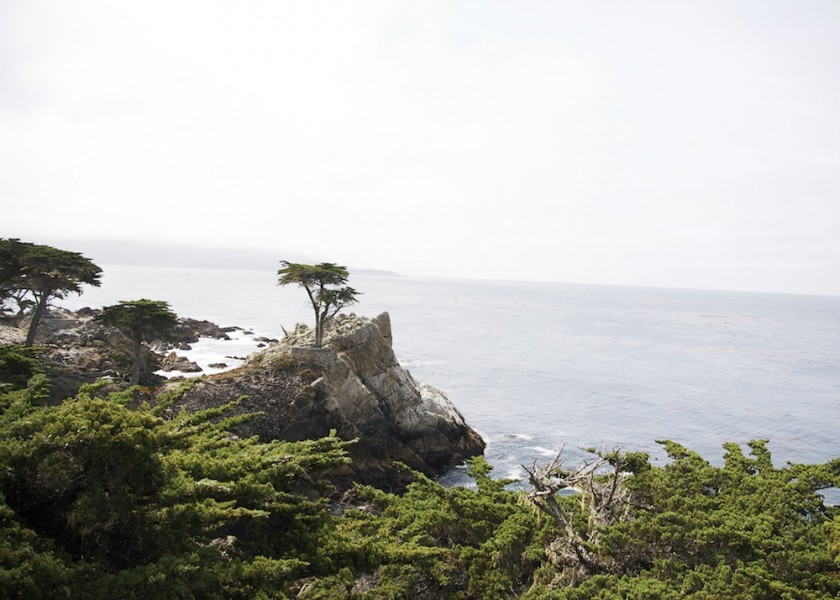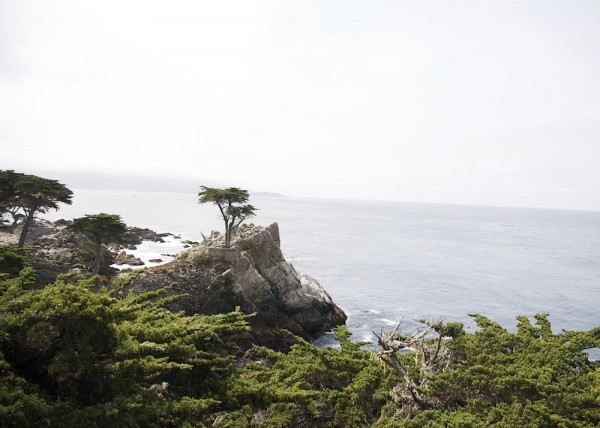 The "Lone Tree" on the 17-Mile-Drive. Stunning.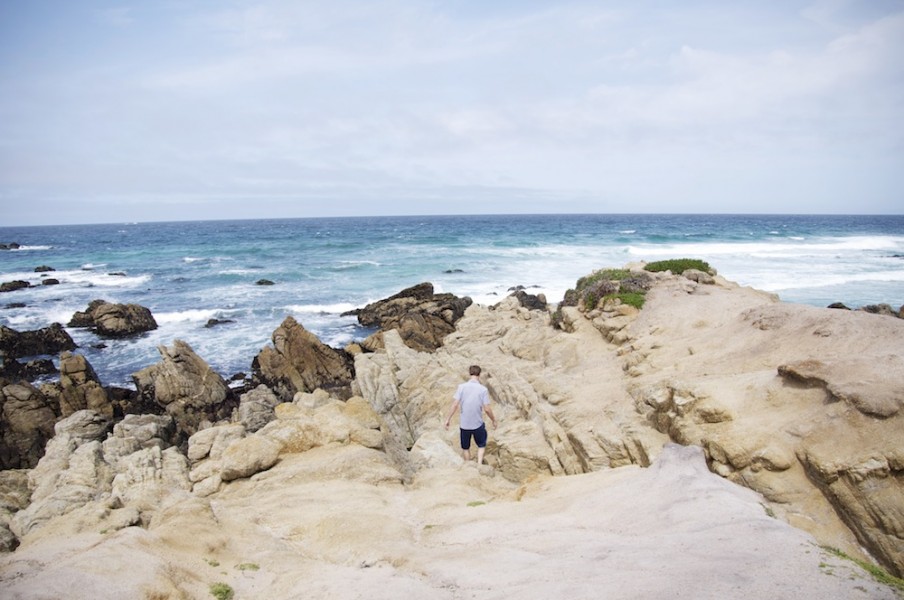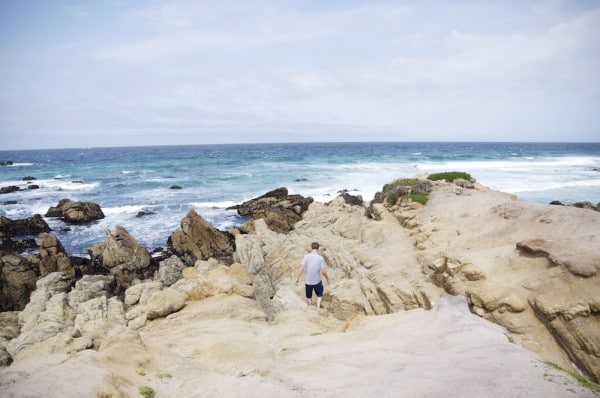 Important to note: you can get out at the various stops and explore!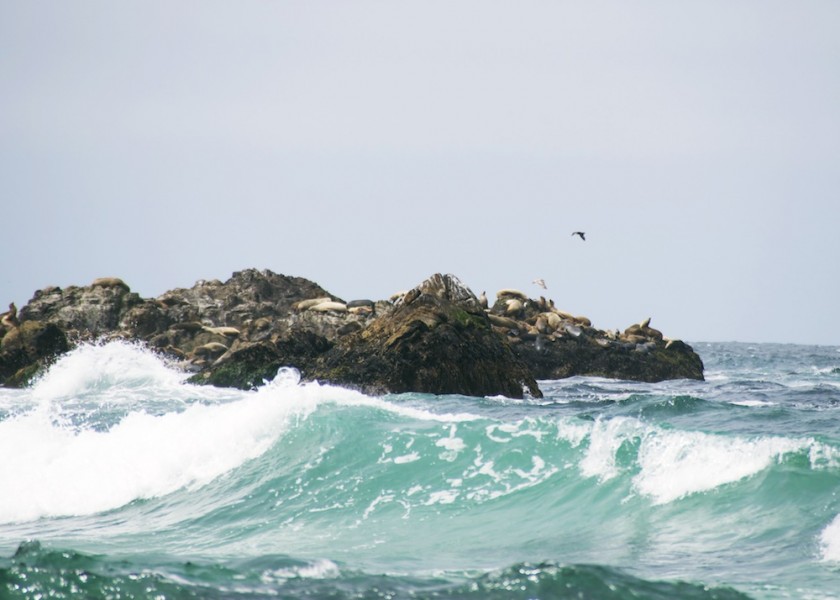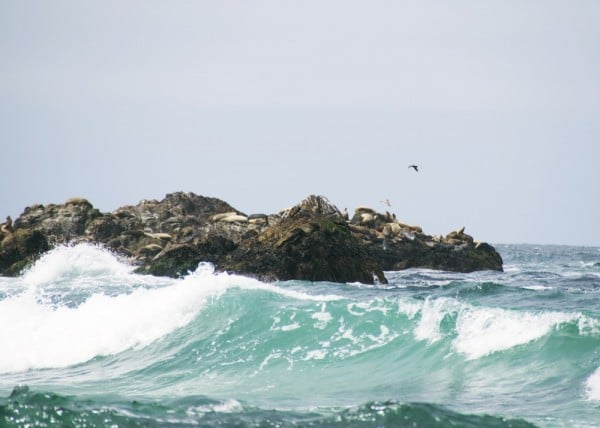 It's kind of hard to see, but that rock is just loaded from end-to-end with basking sea otters. We went during a time when these adorable guys were pupping, so you had to use either binoculars (which Hofsas House provides) or a zoom camera! Parts of the 17-Mile-Drive were closed or fenced off to protect these fellas.
6. The Wine Walk
If you enjoy drinking, a favorite Carmel adventure is the Wine Walk, which allows you to choose nine different wine flights from 12 local wineries for only $65.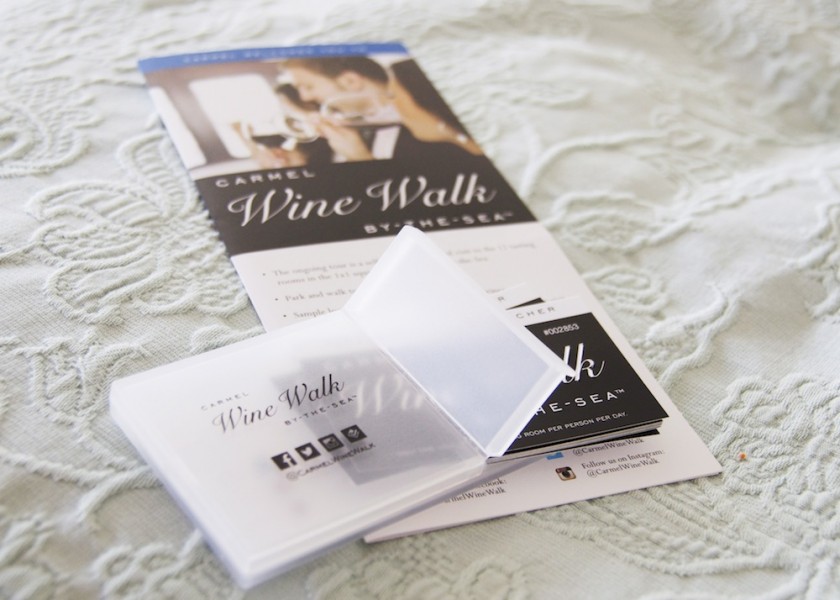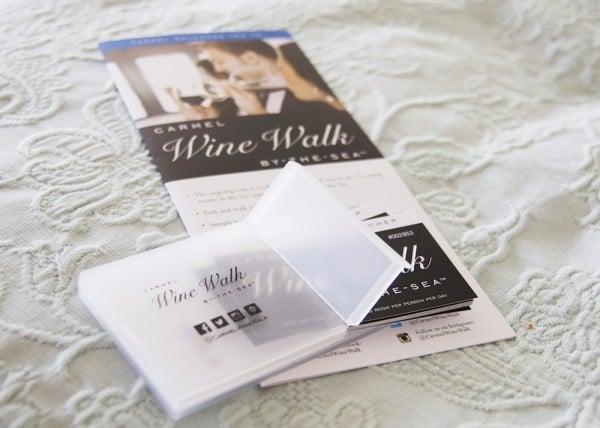 Hofsas can arrange a wine walk for you prior to your arrival, if you wish.
7. The Grill on Ocean Avenue
We ate at The Grill on Ocean Avenue our second night and absolutely loved the food. I had the catch of the day, which was swordfish, and my husband opted for the Monterey sand dabs. Each was extraordinarily scrumptious. Oh, and the crab cake appetizers? Impeccably done!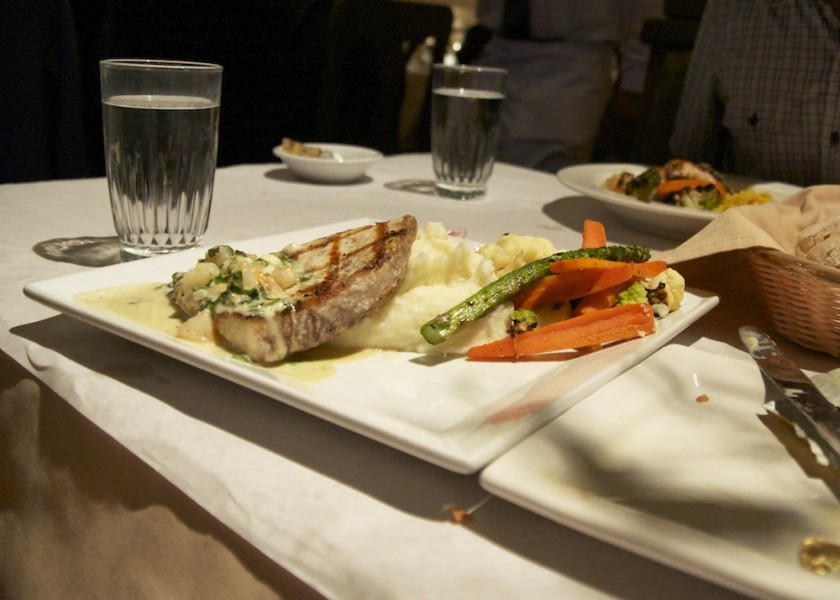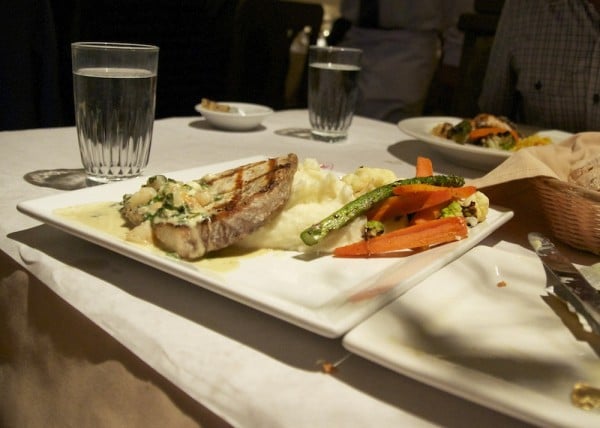 8. Take a Dip
If the ocean is too cold for your liking, the Hofsas House has a pool, so bring your swimsuit!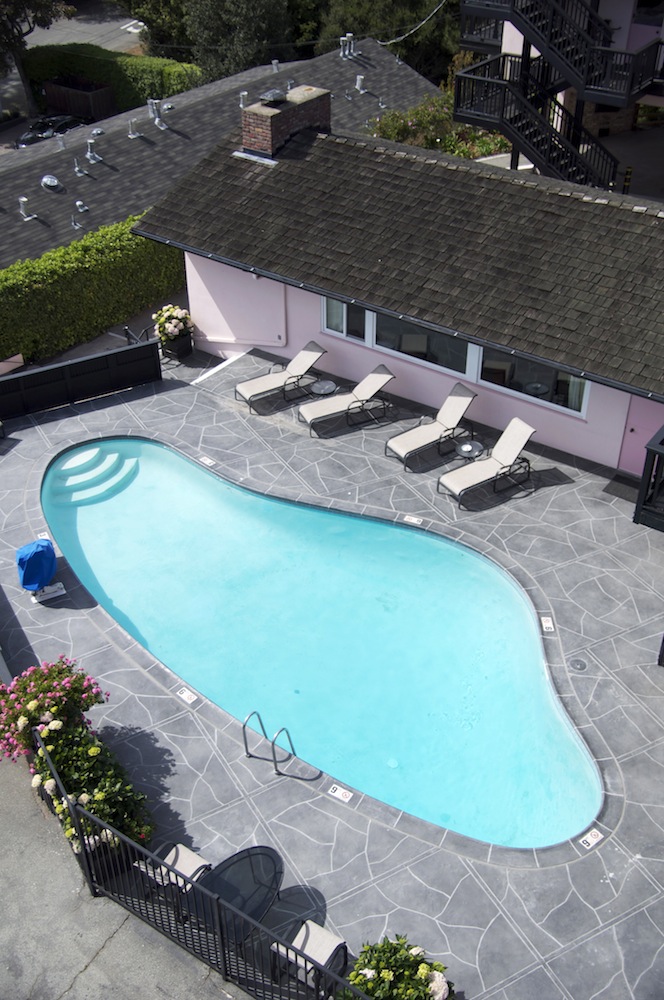 9. Enjoy a Fire
We totally had a fire two nights in a row in our hotel room. This Phoenician was very happy about that! If a bon fire on the beach is more your thing, the Hofsas House has a all you need to create one, complete with the ingredients to make some delicious s'mores!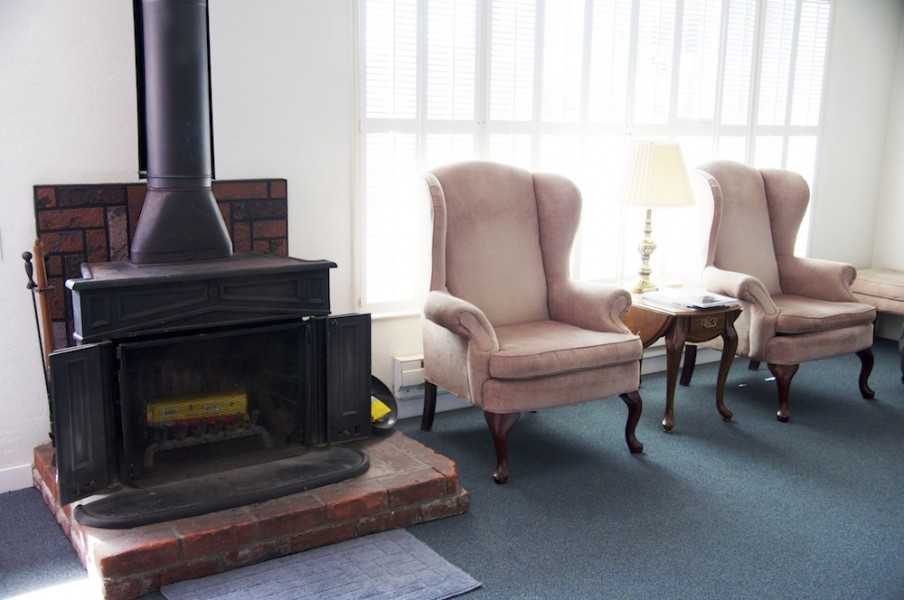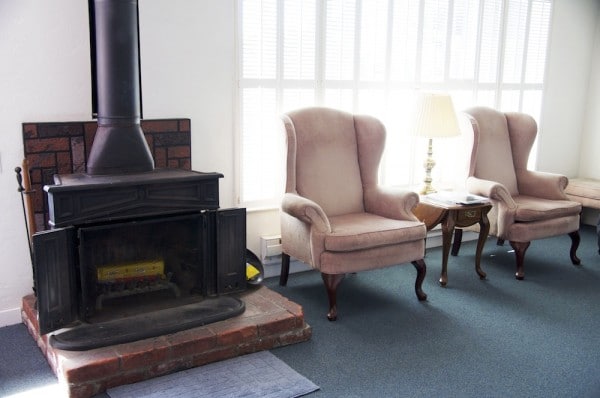 10. Visit the Monterey Bay Aquarium.
Adults and Kids alike will enjoy visiting this amazing aquarium, dedicated to showcase and protect the marine animals of the Monterey Bay.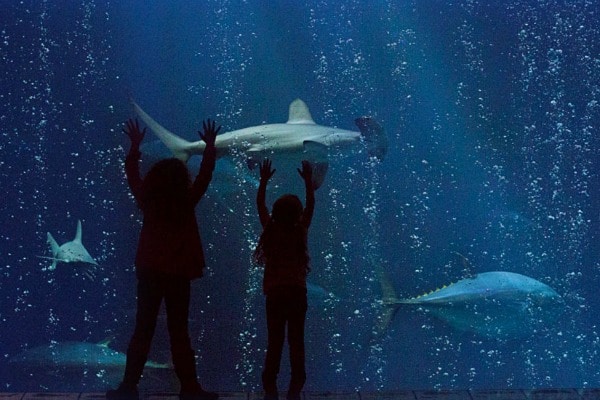 Clearly, it was three-days of bliss. I'm reluctant to be back in Phoenix today, where it's 100 degrees. I guess I'll just need to plan a trip back to cool northern California…! Until then, I'll remember myself this way — beachy hair and all!: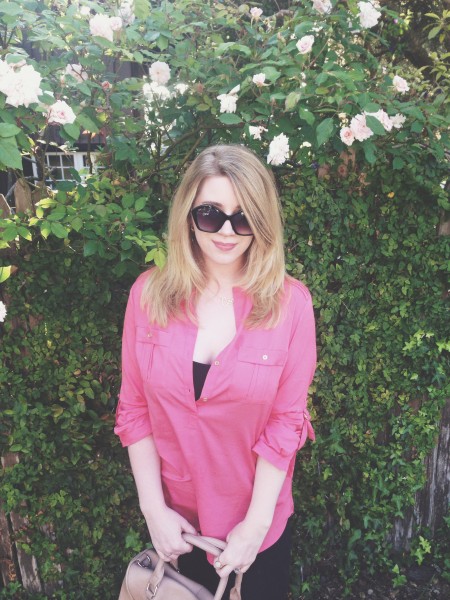 This is a sponsored post written by me on behalf of the Hofsas House. I was compensated with a free 2-night's stay in exchange for my review. All thoughts and opinions are 100% my own.